Greatcell Solar Ltd. (GSL) --- ehemalige Dyesol Ltd -- Solarwert an der Australischen Börse
eröffnet am 03.09.05 20:50:44 von
neuester Beitrag 09.04.20 19:09:57 von
ISIN: AU000000GSL9 | WKN: A2DS8G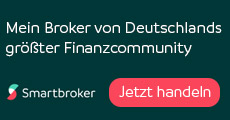 Neuigkeiten zur Greatcell Solar Aktie
Beitrag schreiben
Durchsuchen
erst seit drei tagen im handel
bereits von 0,21 AUD auf 0,265 AUD geklettert
suche weitere infos zusammen
auch in berlin handelbar
mk lediglich 7 mio e
http://www.dyesol.com/index.php
Dyesol to float on Stock Exchange
Solar energy firm Dyesol has announced plans for a $3.5 million float on the Australian Stock Exchange.
Managing Director of the Queanbeyan-based firm, Sylvia Tulloch, hopes the float will finance growth into international markets and help further development of its third-generation solar cells.
The Dyesol cells work in a similar way to how chlorophyll in a leaf absorbs energy from the sun for the needs of a plant - a dye in the cells absorbs light to generate renewable electricity. The cells can be used as the walls or roofs of buildings, providing renewable power even on overcast days.
Dyesol has built a $3 million trial manufacturing plant in Queanbeyan, but has opted to sell the technology and components such as dyes to its customers rather than going into full-scale production and sale of finished products.
Dyesol says its strategy is underpinned by two patents granted in the USA and four patents granted in Australia. It has six patents pending in Europe, three in Japan and five in Australia, as well as designs registered in Australia and Europe, and trade marks pending.
The float announcement closely follows the signing of Dyesol`s first commercial agreement, with Canadian company Helios Inc., for a feasibility study for a manufacturing plant in Canada.
Dyesol Confident on $3.5 Million Australian IPO Plan for Artificial Solar Photosynthesis Technology

Dyesol Limited has made plans for an $3.5 million Initial Public Offer on the Australian Stock Exchange. The company, addressing what it sees as a $5 billion dollar market, suggests that the dye in Dyesol's solar cells mimics the photosynthesis process found in plants. The company says that its cells can be used on the walls or roofs of buildings and can provide power even on cloudy days.

Dyesol Chairman, Mr. Richard Caldwell, indicates that the technology is a major advance over silicon solar cells, "Dyesol is a world leader in dye solar cell (DSC) technology. Dye solar cells are a quantum leap in technology from the earlier silicon-based photovoltaic cells because they can operate in low light conditions, and will make a major contribution to the future supply of renewable energy. Our assessment is that there is no other company in the world that is as advanced as Dyesol and we are now at a point where our technology and its related production processes and applications can be commercialised on a global scale."

The announcement follows on the heels of an announcement by Dyesol that it had entered into its first commercial agreement. That agreement is with Helios Inc., based in Canada, to determine the feasibility of a manufacturing plant in Canada.
Dye Solar Cell technology was invented by Professor Michael Graetzel in Switzerland in 1988. Professor Graetzel has maintained close links to the technology developed at STI and Greatcell for the past ten years.

The DSC is a 'leapfrog' technology that has its roots in photosynthesis – the conversion of light to energy by plants. The science was proven fifteen years ago when Professor Graetzel emulated the leaf using titanium dioxide nanoparticulate films coated with an archival dye. From 1994, teams in Australia and Switzerland further developed the technology to the stage where products could be commercialised.

A key to that development phase was the invention of processes, new materials and equipment to manufacture DSC products. These inventions result in a portfolio of patents that Dyesol has acquired.

The world market for solar photovoltaic cells has been growing strongly at an average rate of around 30% per annum for the past decade and is currently valued at about US$5 Billion. The major technology currently servicing that market is crystalline silicon, the first generation of solar cells. Crystalline silicon cells have major disadvantages in that they are costly to manufacture and the manufacturing process uses considerable energy. The second generation of solar cells is based on thin film semiconductors and these materials require very expensive vacuum equipment for production. DSC is the first of the third generation solar cells. Dyesol believes the third generation solar cells can expect to have the most rapid growth within the solar cell market place. DSC is advantaged by using relatively low cost manufacturing equipment and use of much less energy to produce than the first and second generation solar cells. Consequently, Dyesol expects that DSC will become the cheapest form of solar cells. There are now several hundred academic and commercial organisations worldwide conducting research and development into DSC. The Directors believe the founders of Dyesol have a major advantage over other developers, having already commercially produced DSC and protected its intellectual property through a comprehensive portfolio of patents.

The strategy to take advantage of this internationally recognised technological leadership is to become a respected source for materials, facilities and technology to other organisations developing products in this field. It requires low capital investment and identifies immediate sources of significant revenue. The validity of the Company`s strategy is evidenced by the fact that their customers include universities in USA, Sweden, China, Taiwan and Korea, as well as Australia and New Zealand, and corporations in Germany, Italy, Korea, Canada and USA. Dyesol are also addressing enquiries from several groups for the establishment of small production facilities. Dyesol's in-house patents and knowhow present unique earnings potential. The large-scale use of DSC technology is expected to provide a clean and alternative source of energy for power grids, remote power and wireless applications.
HOT

New float! – Dyesol (ASX Listing):

Dyesol is an Australian venture operating in the energy sector and in particular in the burgeoning solar electricity market. The Company was incorporated in 2004 to pursue commercialisation of work carried out in Australia on the development and supply of Dye Solar Cell (DSC) equipment and technology. Dye Solar Cells are the first commercially available third generation solar cells. DSC technology is based on artificial photosynthesis, one of the first nano-technology products available. Dyesol is positioned as a supplier of turnkey manufacturing solutions, equipment and materials to solar cell manufacturers serving the 'green' electricity market. Under the Prospectus and this Investment Statement, Dyesol is offering up to 17,500,000 ordinary shares, at AU$0.20 each to raise up to AU$3,500,000. This is definitely a more speculative issue but for those investors who have an interest in the energy sector and in technology may find the issue worth looking at. Minimum investment is A$2,000 with the offer closing 15th August. If you would like to receive a copy of the offer documents, call EQUITY on 0800 437 8489.
June 30, 2005
Dyesol, Konarka, and dye-sensitized solar cells
Treehugger reports that Dyesol, an Australian developer of dye-sensitized solar cells, will soon be traded on the Australian Stock Exchange (ASX). At the heart of these solar cells is a nanoparticulate titanium dioxide layer impregnated with a dye and placed in contact with an iodine-based electrolyte. The whole assembly is sandwiched between a pair of conductors. Incident light excites electrons in the dye, which diffuse through the titanium dioxide to the conducting layer on the top of the cell. Electrons lost from the dye layer are replenished from the electrolyte, which receives electrons from the rear conductor and transports them to the dye in a redox reaction, oxidizing and reducing atoms of iodine. It is a very simple process that appeals to many because of its similarity to photosynthesis. The best efficiencies for dye-sensitized solar cells are around 10%, but they are thought to have the potential to be much less expensive than silicon PV.

Dyesol does not yet have a product beyond educational and demonstration kits. In fact, the press release announcing the initial public offering (IPO) notes that the company recently signed its "first commercial agreement … for a feasibility study for a manufacturing plant in Canada." It does have a manufacturing process for mass production of dye-sensitized solar cells, and it appears to me that they are aiming for the turnkey market, much like GT Solar Technologies does in the crystalline silicon market. In fact, Greatcell Solar (a play on the name Grätzel, inventor of the dye-sensitized solar cell) seems to use a manufacturing technology much like that pushed by Dyesol. The manufacturing process developed by Dyesol appears to use a liquid electrolyte, though it is difficult to tell from their web site. This is no great surprise since every working dye-sensitized solar cell I have ever heard of (aside from those made by Konarka) does the same. However, if that be the case, it raises all sorts of red flags.

Update: About 30 seconds after I finished with this I ran across a post at the seemingly defunct Solar Tech blog indicating that Konarka is having major durability problems with its modules.
Teil II des berichts:

There are a number of reasons why dye-sensitized solar cells did not make it into significant commercial production long ago. One is the liquid electrolyte, which must be replenished if it cannot be confined within the module reliably. The cells made from educational kits typically dry up and stop working in a matter of hours, for example. Matching the 20-30 year lifetimes of silicon modules is difficult under these conditions, and being able to amortize the cost of the module over a long period of time is key to reducing the cost of PV energy. One prominent researcher of dye-sensitized solar cells once told me that he did not believe they could become commercially significant as long as they continue to use liquid electrolyte.

Another significant issue is the conductor on the front of the solar cell. Dye-sensitized cells use a very thin, transparent layer of conducting material that covers the entire front of the solar cell. Typically it is made of a highly conductive oxide such as tin oxide, but its thickness is limited by the requirement for transparency. As a result, it works very well for conducting electricity short distances, and the highest efficiencies have been demonstrated on small-area solar cells. Scaling up to larger areas requires the oxide to carry the electricity farther, leading to resistive losses and quickly dropping efficiencies. However, solving this problem is much easier than solving the liquid electrolyte issue.

I am aware of two very large technology companies who were looking to enter the PV business. Always on the lookout for products that differentiate themselves, they both investigated dye-sensitized solar cells. These issues, as well as a few others, convinced both companies that dye-sensitized solar cells are not close to commercialization. Since both were looking for something they could bring to market in a relatively short time, they declined to pursue dye-sensitized cells for the time being. That two progressive multinational companies came to that conclusion leads me to believe that dye-sensitized solar cells are not coming to a roof near you anytime soon.

On the other hand, Konarka has generated considerable press with its technology based on a gel electrolyte that remains stable even without sealing. However, it seems that their product will get its first field test in military applications. While such applications are known to be unforgiving, they also tend not to require long product life. This seems like a wise stepping stone on the path to consumer products. I do not know how they are approaching the conductivity issue, but at this point there is little doubt that Konarka is the current leader in the race to commercialize dye-sensitized technology.

I suspect that any company using a liquid electrolyte will face greater barriers to market penetration simply because of questions about the durability of the product. Of course, Konarka will also have to prove the durability of its products, but barring other novel elements of its design - flexibility, perhaps - I suspect it will be facing a much easier test. After all, anybody who has ever eaten gelatin knows that it is easier to contain and control than a pure liquid.
Dyesol Limited - Float/IPO expected to close 15th August 2005

Dyesol Limited, one of Australia`s world-class solar energy technologies, is raising $3.5 million under its Initial Public Offer to commercialise the Company`s revolutionary dye solar cell technology into a global solar energy market currently worth US$5 billion a year.

Dyesol`s specific DSC technology is a world leader, as it combines artificial photosynthesis with one of the world`s first commercial applications of nanotechnology, replicating the "leaf" of a plant with a layer of titania and the plant`s chlorophyll with ruthenium dye.

In a press release from AAP on May 12, Environment Minister Ian Campbell predicted a huge expansion of solar energy as a mainstream electricity supplier as a result of the federal government`s upcoming Solar Cities project, boosted by $75.5 million set aside in the budget over nine years.
Canberra Times, 30/06/2005, Business News, page 15
By: Scott Hannaford
Keywords: patent* (1)

A Queanbeyan company has taken a leaf straight from nature`s book with its new generation of solar cells that mimic plants in turning light into energy, and has announced plans to float the company on the stock market in August. Dyesol hopes its $3.5 million float or the Australian Stock Exchange will finance the growth of the company into international markets and help it to continue developing its third generation solar cells, based on innovation pioneered by Swiss researchers.
Beitrag zu dieser Diskussion schreiben