AMAZON - geht es wieder aufwärts? (Seite 447)
eröffnet am 26.02.06 14:46:57 von
neuester Beitrag
22.03.23 20:22:50
von
ISIN: US0231351067 · WKN: 906866 ·
Symbol: AMZN
Letzter Kurs
18:29:54
· Tradegate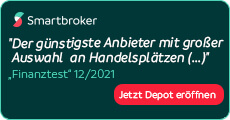 Werte aus der Branche Einzelhandel
| Wertpapier | Kurs | Perf. % |
| --- | --- | --- |
| | 3,940 | +27,51 |
| | 0,690 | +18,97 |
| | 1,330 | +12,70 |
| | 12,160 | +10,14 |
| | 6,010 | +7,23 |
| Wertpapier | Kurs | Perf. % |
| --- | --- | --- |
| | 1.641,00 | -10,86 |
| | 1,080 | -10,89 |
| | 8,000 | -15,34 |
| | 1,020 | -20,31 |
| | 3,180 | -24,64 |
Beitrag zu dieser Diskussion schreiben
Durchsuchen
Begriffe und/oder Benutzer
Feedback
Was meinst Du mit
wird dem Kurs nicht schaden
Für mich trübt sich das Bild ziemlich ein. Wo is´n hier die nächste Unterstützung?

fragend mac
[posting]
20.872.750
von
wallyonline
am
20.03.06 17:44:50
[/posting]Damit bestätigt sich das Gerücht - siehe Posting #27
Denke dem Beispiel fidelity werden noch andere folgen...auch das wird dem Kurs nicht schaden


AP
Fidelity to Pitch Services on Amazon.com
Friday March 17, 4:35 pm ET
By Mark Jewell, AP Business Writer
Fidelity Investments to Sponsor Online Financial Services `Store` on Amazon.com`s Web Site
BOSTON (AP) -- Fidelity Investments said Friday it will sponsor an online financial services "store" on Amazon.com Inc.`s Web site in the company`s first such deal with a major online retail distributor.
ADVERTISEMENT
The nation`s largest mutual fund company did not disclose terms of its agreement to become the premier sponsor of a new section of Amazon`s Web site. The section provides financial planning information and links customers to offerings from Fidelity`s retirement, mutual fund, brokerage, trading and college savings products. It also features tax tip products and financial advice books.
Sean Belka, a senior vice president at Boston-based Fidelity, said the deal allows Amazon to promote financial products from Fidelity rivals on the new section of its Web site. But Fidelity will remain the premiere sponsor, with the most prominent positioning for its services, Belka said. The main page of Amazon`s site also includes a link that takes visitors directly to Fidelity`s own site.
Craig Berman, a spokesman for Seattle-based Amazon, said the deal is part of a broader initiative by the online retailer to expand into new product categories.
Jim Lowell, who runs an independent advisory newsletter called Fidelity Investor, said the sponsorship is part of a move by Fidelity to expand baby boomers` access to retirement planning tools and other financial services that once were largely limited to the wealthy.
"They want to take a private banking model and apply it to something like the Wal-Mart business model, so they can really deliver what has traditionally been a very high-end investing service to Main Street," Lowell said.
He said Fidelity is also seeking to diversify by adding new businesses beyond its core mutual funds, including retirement planning.
Geniale Idee

und dem Kurs schadet es nicht...
20.03.2006 15:00:00 (BUSINESS WIRE)
Withoutabox, Inc., the largest community of independent films and filmmakers in the world, and CustomFlix Labs, Inc., a leading DVD on-demand company and wholly owned subsidiary of Amazon.com (Nasdaq:AMZN), today announced an agreement to provide a highly cost-effective and efficient way for independent filmmakers to create and fulfill industry screener and retail DVDs.
This new standard-setting service, which will be introduced this year, plays to the strengths of both companies by offering streamlined fulfillment of industry and film festival screeners as well as opportunities for bulk DVDs and individual retail purchases. Filmmakers will be able to manage all ordering, sales, and shipment tracking directly from their consoles at withoutabox.com, where they already manage their international festival submissions, as well as from withoutabox.com/audience, where they manage their relationships to audiences and consumers. This pushes the power of the filmmaker to the next level in creating a self-distribution network - from grassroots to supply-and-demand at the highest levels.
"For filmmakers, this means the long-awaited, fully-clickable festival submission. No need to touch it or put anything in the mail," said Joe Neulight, President of Withoutabox. "This service will enable submissions to be done for them from anywhere in the world."
All DVD units created for filmmakers under this relationship will feature 4-color disc printing and lacquer coating, an Amaray-style case, 4-color cover insert, and professional over wrap. The industry and festival screener copies will additionally include custom-printed data unique to each submission, as well as prominent industry screener warning labels.
"Withoutabox is a natural fit for CustomFlix given both of our long histories of serving independent filmmakers," said Dana LoPiccolo-Giles, co-founder and Managing Director of CustomFlix. "We look forward to offering Withoutabox`s filmmakers fully-tracked and delivered film festival submission DVDs at prices that will be hard to beat, even for filmmakers doing it themselves."
As a result of this service, Withoutabox partner festivals can expect to see a sharp rise in the manufacturing quality and technical compatibility of submitted DVD screeners, helping to eliminate a frustrating problem on both sides of the submission process. Fully track-able and reliable shipments will also reduce the number of entries that go missing, even while the scale of the operation promises to dramatically reduce shipping costs for filmmakers. Final pricing will be announced upon launch of the service.
"Withoutabox is building a fully-integrated toolkit for self-distribution and we work with only the top companies," said David Straus, CEO and co-founder of Withoutabox, Inc. "CustomFlix has built an inventory-free on-demand distribution system already used by thousands of filmmakers that easily scales to meet the needs of our members whether they require one or one thousand DVDs."
The relationship will further offer an opt-in path for Withoutabox titles to list on Amazon.com, the world`s leading online retailer. Filmmakers who choose this option will be able to list and de-list their titles on Amazon.com right from their Withoutabox consoles, track their royalty payments in real-time, and collect their funds. Opt-In to the Amazon.com listing is not required to participate in the other offerings.
About Withoutabox, Inc.
Withoutabox is The Network for Independents. In operation since 2000, the Company developed and patented The International Film Festival Submission System, now connecting more than 80,000 filmmakers to more than 1800 film festivals worldwide, including 400 online submission partners. Audience by Withoutabox is the Company`s social networking site for filmmakers, film lovers, and festival-goers, featuring, blogs, ratings, reviews, calendars, and ticketing for the Indie scene. Withoutabox`s Distribution Lab assists filmmakers in getting their films to market through pioneering concepts of personalization and the "long tail" while allowing filmmakers to hold on to their rights.
About CustomFlix
CustomFlix, a wholly owned subsidiary of Amazon.com, is the leader of on-demand video publishing. Their mission is to help independent filmmakers, content providers, educators and video producers connect their programs to a worldwide audience. With unique on-demand video publishing services, the company brings together the best components of just-in-time disc production and the marketing reach of the Internet to give video professionals a new way to bring a few, or a few thousand, copies of a program to market.
Quelle: BUSINESS WIRE

17.03.2006 17:47
Wird Amazon zum Fondsvermittler ?
Die Kapitalanlagegesellschaft Fidelity erwägt offenbar, den Aufbau eines "Fondsshops" im Rahmen des Amazon- (Nachrichten/Aktienkurs) Angebotes, wie die Nachrichtenagentur Reuters am Freitag berichtete. Hier sollen Anleger dann Informationen zu den verschiedenen Fonds der Gesellschaft erhalten können. Außerdem erscheint den Fidelity-Strategen Amazon als geeignete Umgebung für Werbung.

Bisher haben die beiden Unternehmen noch keine Einzelheiten der Kooperation bekannt gegeben. Für Amazon wäre ein derartiges Angebot ein Novum und bedeutete mittelfristig möglicherweise den Einstieg in das Geschäft mit Online-Finanzdienstleistungen.

Amazon notiert aktuell bei 36,61 $ (-0,44%).
Bei Click-to-Call muss der Kunde nicht mehr selbst wählen
Der weltweit größte Online-Händler, Amazon, hat seinen Kundenservice um eine Click-to-Call-Funktion erweitert, also quasi Rückruf auf Mausklick.
Bei CtC greift der Kunde nicht zum Telefonhörer, um die Hotline zu erreichen, sondern gibt im Internet seine Telefonnummer ein und wird dann von einem Kundenbetreuer kostenlos zurückgerufen. Dabei kann er auswählen, ob er sofort oder erst in fünf, zehn oder 15 Minuten zurückgerufen werden will.
Bisher bearbeitete Amazon die Anfragen von Kunden hauptsächlich per E-Mail. Der neue Service wird in den USA, in Deutschland, Österreich, der Schweiz und in abgespeckter Form auch in Frankreich und Großbritannien über die Hilfeseiten des Online-Versands angeboten. (pte)

Toller Service

Bin überzeugt daß der Kurs schon bald wieder richtig anziehen wird

Der Ami-Chart:
So kanns weitergehen...
Amazon Web Services Launches ``Amazon S3,`` a Simple Storage Service for Software Developers
S3 Provides Application Programming Interface for Highly Scalable, Reliable, Low-Latency Storage at Very Low Costs
Amazon Web Services today announced "Amazon S3(TM)," a simple storage service that offers software developers a highly scalable, reliable, and low-latency data storage infrastructure at very low costs. Amazon S3 is available today at
http://aws.amazon.com/s3
.
Amazon S3 is storage for the Internet. It`s designed to make web-scale computing easier for developers. Amazon S3 provides a simple web services interface that can be used to store and retrieve any amount of data, at any time, from anywhere on the web. It gives any developer access to the same highly scalable, reliable, fast, inexpensive data storage infrastructure that Amazon uses to run its own global network of web sites. The service aims to maximize benefits of scale and to pass those benefits on to developers.
Amazon S3 Functionality
Amazon S3 is intentionally built with a minimal feature set. The focus is on simplicity and robustness.
-- Write, read, and delete objects containing from 1 byte to 5 gigabytes of data each. The number of objects that can be stored is unlimited.
-- Each object is stored and retrieved via a unique developer-assigned key.
-- Objects can be made private or public, and rights can be assigned to specific users.
-- Uses standards-based REST and SOAP interfaces designed to work with any Internet-development toolkit.
Amazon S3 Design Requirements
Amazon built S3 to fulfill the following design requirements:
-- Scalable: Amazon S3 can scale in terms of storage, request rate, and users to support an unlimited number of web-scale applications. It uses scale as an advantage: adding nodes to the system increases, not decreases, its availability, speed, throughput, capacity, and robustness.
-- Reliable: Store data durably, with 99.99% availability. There can be no single points of failure. All failures must be tolerated or repaired by the system without any downtime.
-- Fast: Amazon S3 must be fast enough to support high-performance applications. Server-side latency must be insignificant relative to Internet latency. Any performance bottlenecks can be fixed by simply adding nodes to the system.
-- Inexpensive: Amazon S3 is built from inexpensive commodity hardware components. As a result, frequent node failure is the norm and must not affect the overall system. It must be hardware-agnostic, so that savings can be captured as Amazon continues to drive down infrastructure costs.
-- Simple: Building highly scalable, reliable, fast, and inexpensive storage is difficult. Doing so in a way that makes it easy to use for any application anywhere is more difficult. Amazon S3 must do both.
A forcing function for the design was that a single Amazon S3 distributed system must support the needs of both internal Amazon applications and external developers of any application. This means that it must be fast and reliable enough to run Amazon.com`s web sites, while flexible enough that any developer can use it for any data storage need.
Amazon S3 Design Principles
Amazon used the following principles of distributed system design to meet Amazon S3 requirements:
-- Decentralization: Use fully decentralized techniques to remove scaling bottlenecks and single points of failure.
-- Asynchrony: The system makes progress under all circumstances.
-- Autonomy: The system is designed such that individual components can make decisions based on local information.
-- Local responsibility: Each individual component is responsible for achieving its consistency; this is never the burden of its peers.
-- Controlled concurrency: Operations are designed such that no or limited concurrency control is required.
-- Failure tolerant: The system considers the failure of components to be a normal mode of operation and continues operation with no or minimal interruption.
-- Controlled parallelism: Abstractions used in the system are of such granularity that parallelism can be used to improve performance and robustness of recovery or the introduction of new nodes.
-- Decompose into small, well-understood building blocks: Do not try to provide a single service that does everything for everyone, but instead build small components that can be used as building blocks for other services.
-- Symmetry: Nodes in the system are identical in terms of functionality, and require no or minimal node-specific configuration to function.
-- Simplicity: The system should be made as simple as possible, but no simpler.
"Amazon S3 is based on the idea that quality Internet-based storage should be taken for granted," said Andy Jassy, vice president of Amazon Web Services. "It helps free developers from worrying about where they are going to store data, whether it will be safe and secure, if it will be available when they need it, the costs associated with server maintenance, or whether they have enough storage available. Amazon S3 enables developers to focus on innovating with data, rather than figuring out how to store it."
S3 lets developers pay only for what they consume and there is no minimum fee. Developers pay just $0.15 per gigabyte of storage per month and $0.20 per gigabyte of data transferred.
Early S3 Applications
University of California Berkeley "Stardust@Home" Team: The science team at the University of California Berkeley responsible for NASA`s "Stardust@Home" project (
http://stardustathome.ssl.berkeley.edu/)
is using Amazon S3 to store and deliver the 60 million images that represent the data collected from their dust particle aerogel experiment. These images will be delivered to 100,000 volunteers around the world who scan the images looking for dust particles from comet Wild2.
"We quickly ran into challenges when we started the project using our own infrastructure," said Andrew Westphal, project director of Stardust@Home. "Using Amazon S3 has allowed us to proceed without having to worry about building out the massive storage infrastructure we realized that we needed to successfully complete the project. The fact that Amazon S3 is an Internet-connected storage service is particularly useful to us as we expect the data examination phase of the project to take only a few months. We can quickly ramp up and back down again without a huge investment."
CastingWords: Podcast transcription service provider CastingWords is already using Amazon S3. CastingWords transcribes audio files into high-quality text at a rate of $0.42 per minute of audio. Another Amazon Web Services solution, Amazon Mechanical Turk (
http://aws.amazon.com/mturk),
lets CastingWords access a network of humans to transcribe the podcasts inexpensively, quickly, and with high quality. CastingWords uses Amazon S3 to store and retrieve the original audio files and the transcribed texts.
"Amazon S3 provides CastingWords with easy-to-use, reliable storage that allows us to concentrate on building our business and not worry about storage solutions. Its reliability and Internet accessibility mean that it`s always there when and where we need it," said CastingWords founder Nathan McFarland. "It is simple to use and it works so well that it eliminated one of the many things we have to think about, which is huge when starting a small business."
FilmmakerLIVE.com: Developer of storyboarding software for the motion picture industry, FilmmakerLIVE.com is using Amazon S3 to store and share digital storyboard elements with its customers around the world. After only a few weeks of using Amazon S3, the company realized it could also help other filmmakers and entrepreneurs take advantage of Amazon`s economies of scale that Amazon S3 offers. FilmmakerLIVE.com`s development manager Don Alvarez is currently building this new service, which he expects to announce this summer.
"Building a data center that meets the needs of online filmmakers is serious business when you consider the redundant hardware, racks of hard drives, filtered power lines, 24x7 monitoring, and all the other necessary components," said Alvarez. "With Amazon S3, we have instant access to a virtual data center that was far beyond anything we could have hoped to build ourselves. The biggest benefit for us is that Amazon S3 lets us concentrate our resources on what we do best, building tools for filmmakers."
About Amazon Web Services
Launched in July 2002, the Amazon Web Services platform exposes technology and product data from Amazon and its affiliates, enabling developers to build innovative and entrepreneurial applications on their own. More than 150,000 developers have signed up to use Amazon Web Services since its inception. Applications built using Amazon Web Services range from podcast transcription services and marketplaces for web site advertising space to enhanced sites that advertise Amazon products from Amazon sites and integrated solutions for retailers selling merchandise on Amazon sites. Developers make money by selling the applications they build, charging for the services they offer, or generating referral fees from the Associates sites they build. Amazon Web Services is a division of Amazon Digital Services, Inc.
About Amazon.com, Inc.
Amazon.com, Inc., (Nasdaq:AMZN), a Fortune 500 company based in Seattle, opened on the World Wide Web in July 1995 and today offers Earth`s Biggest Selection. Amazon.com seeks to be Earth`s most customer-centric company, where customers can find and discover anything they might want to buy online, and endeavors to offer its customers the lowest possible prices. Amazon.com and other sellers offer millions of unique new, refurbished and used items in categories such as health and personal care, jewelry and watches, gourmet food, sports and outdoors, apparel and accessories, books, music, DVDs, electronics and office, toys and baby, and home and garden.
Amazon and its affiliates operate websites, including www.amazon.com, www.amazon.co.uk, www.amazon.de, www.amazon.co.jp, www.amazon.fr, www.amazon.ca, and www.joyo.com.
As used herein, "Amazon.com," "we," "our" and similar terms include Amazon.com, Inc., and its subsidiaries, unless the context indicates otherwise.
Forward-Looking Statement
This announcement contains forward-looking statements within the meaning of Section 27A of the Securities Act of 1933 and Section 21E of the Securities Exchange Act of 1934. Actual results may differ significantly from management`s expectations. These forward-looking statements involve risks and uncertainties that include, among others, risks related to competition, management of growth, potential fluctuations in operating results, international expansion, outcomes of legal proceedings and claims, fulfillment center optimization, seasonality, commercial agreements, acquisitions and strategic transactions, foreign exchange rates, system interruption, significant amount of indebtedness, inventory, limited operating history, government regulation and taxation, payments, fraud, consumer trends, and new business areas. More information about factors that potentially could affect Amazon.com`s financial results is included in Amazon.com`s filings with the Securities and Exchange Commission, including its Annual Report on Form 10-K for the year ended December 31, 2005, and all subsequent filings.
Quelle: BUSINESS WIRE
Mein OS reagiert folgendermaßen:

[posting]
20.670.171
von
wallyonline
am
14.03.06 02:35:46
[/posting]Korrektur:
Es muß heissen:
...Die konzerneigene Website
http://imdb.com
, die Internet Movie Database....
dann klappts auch mit dem Link

Durchsuchen
Beitrag schreiben
AMAZON - geht es wieder aufwärts?