Pfizer-Pharmawert total unterbewertet! 50% möglich! (Seite 219)
eröffnet am 15.05.06 13:00:41 von
neuester Beitrag
26.05.23 01:05:29
von
Beiträge:
2.211
ID: 1.060.098
Aufrufe heute:
0
Gesamt:
292.491
ISIN: US7170811035 · WKN: 852009 ·
Symbol: PFE
Letzter Kurs
03.06.23
NYSE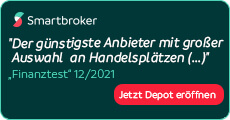 Werte aus der Branche Pharmaindustrie
| Wertpapier | Kurs | Perf. % |
| --- | --- | --- |
| | 0,850 | +142,86 |
| | 130,40 | +93,82 |
| | 104,46 | +92,59 |
| | 113,00 | +80,80 |
| | 124,90 | +56,13 |
| Wertpapier | Kurs | Perf. % |
| --- | --- | --- |
| | 31,90 | -39,31 |
| | 377,50 | -40,19 |
| | 33,38 | -47,47 |
| | 0,837 | -48,31 |
| | 1,000 | -99,96 |
Beitrag zu dieser Diskussion schreiben
Durchsuchen
Begriffe und/oder Benutzer
Feedback
Antwort auf Beitrag Nr.: 24.720.685 von Hoellbache am 19.10.06 14:33:23
das hört man gerne
bin seit 2 jahren in pfizer investiert (kk 21,30)
rechne die nächsten 1 bis 2 jahre noch mit kursen um 36 bis 38 dollar

Antwort auf Beitrag Nr.: 24.102.667 von Maettel am 22.09.06 14:34:15
19.10.2006 14:20
Pfizer steigert Gewinn im 3. Quartal auf 3,36 (1,59) Mrd USD
NEW YORK (Dow Jones)--Die Pfizer Inc, (Nachrichten/Aktienkurs) New York, hat vor allem dank des Umsatzwachstums bei neuen Produkten im dritten Quartal einen Anstieg des Nettogewinns um 109% auf 0,46 (0,22) USD je Aktie verzeichnet. Insgesamt sei eine Nettoergebnis von 3,36 (1,59) Mrd USD erzielt worden, teilte der Pharmakonzern am Donnerstag mit. Der Umsatz kletterte um 9% auf 12,28 (11,26) Mrd USD.
Das bereinigte Ergebnis je Aktie nahm auf 0,54 (0,49) USD zu. Analysten hatten im Mittel mit einem Gewinn je Anteil von 0,45 USD gerechnet.
DJG/bam/jhe
Wär das schön... 31 USD

New York (aktiencheck.de AG) - Die Analysten der Banc of America stufen die Aktie von Pfizer (ISIN US7170811035/ WKN 852009) unverändert mit "buy" ein. Das Kursziel werde von 29 auf 31 USD angehoben. (22.09.2006/ac/a/u)

Analyse-Datum: 22.09.2006
Es geht endlich aufwärts.
[Briefing.com (PFE) Ticker Alert for In Play]


18-Jul-06 07:41 ET

A Pfizer scientist sees research dividends ahead - NY Times (22.41)

NY Times reports since Dr. John LaMattina became the research chief at the co in 2003, he has moved the co to invest heavily in drugs that raise so-called good cholesterol, betting that they will become the next major frontier in the treatment of heart disease. Now, as the co's first good-cholesterol-raising drug moves toward approval, the industry is scrambling to respond. He insists that the co - the entire industry, for that matter - is on the verge of a new age of drug discovery, one that will turn cancer, diabetes and other debilitating illnesses into manageable conditions. Decades of research into the mechanisms of disease have given drug makers hundreds of promising new cellular and genetic targets to study. As a result, the co has more potential drug compounds in early-stage development than ever before, Dr. LaMattina said. And in the last seven months, the co has introduced four new drugs, two of which are expected to be blockbusters, with peak yearly revs of $1 bln or more each. For now, the co's poor output has led analysts and industry critics to wonder whether its far-flung research operations, which encompass eight major campuses with 14,000 scientists on three continents, are simply too large to work efficiently.
Pfizer to make generic version of its Zoloft - WSJ (22.90)

WSJ reports co executives disclosed plans to introduce a heavily discounted generic version of the antidepressant Zoloft after the brand-name drug loses domestic patent protection tomorrow. The co, legendary for its combative stance against generic challengers, is reluctant to share even a penny of sales. Instead, the co is making and marketing the generic versions of its drugs almost entirely by itself, through a little-known division called Greenstone. Johnson &Johnson (JNJ) is testing the co's approach with a few products through a subsidiary called Patriot Pharmaceuticals. Schering-Plough's (SGP) Warrick generics subsidiary does the same for a broader line of company has-beens. The combined effect of authorized generics on mkt share and price for a patent challenger guts the value of the exclusive period, according to Israel Makov, CEO of Teva Pharmaceutical (TEVA). At the end of this week Teva could begin selling generic Zoloft, or sertraline. Teva gained the exclusive right to sell sertraline for six months under a settlement between the co and patent challenger Ivax Corp., acquired by Teva in March. As soon as Teva starts selling sertraline, the co's Greenstone is expected to jump in too.
The Pfizer Factor

AMERICAN BUYERS OF PRESCRIPTION DRUGS started getting a socko price break on Friday, as the U.S. patent expired on Merck's cholesterol-lowering pill, Zocor.

That product accounted for $4.4 billion in sales last year for its maker (ticker:MRK), which gloomily expects to lose almost half of those revenues to generic competition. But the largest economic impact of generic Zocor could fall on Pfizer's market-leading cholesterol drug, Lipitor, which had sales of $12.2 billion last year. Health insurers and pharmacy-benefits managers have eagerly awaited generic Zocor as a cheaper alternative to the top-selling Lipitor product from Pfizer (PFE).

"There's no greater cost-saving opportunity in this decade than generic Zocor," said Robert Seidman, chief pharmacy officer at the health insurer WellPoint (WLP), which says it spends $600 million a year on cholesterol-lowering drugs for its members.

Generic versions of Zocor should also boost profits at the mail-order pharmacies of pharmacy-benefits managers like Express Scripts (ESRX) and Caremark Rx (CMX) and, of course, for the generic-drug makers themselves. For perhaps six months, the only generic makers will be Teva Pharmaceutical Industries (TEVA), Ranbaxy Laboratories (RBXLF) and Dr. Reddy's (RDY).

But amid this pharmaceutical sea change, Pfizer shares may actually be worth holding. At Friday's closing price of 22.64, the worst-case sales losses for Lipitor seem to be priced into the drug giant's stock. Even if U.S. sales of Lipitor dropped to zero, Pfizer's rich balance sheet and the hefty cash flow from its other products would support a value of $25 a share, according to the calculus of analysts at Sanford Bernstein.
DOW JONES REPRINTSThis copy is for your personal, non-commercial use only. To order presentation-ready copies for distribution to your colleagues, clients or customers, use the Order Reprints tool at the bottom of any article or visit: www.djreprints.com. • See a sample reprint in PDF format • Order a reprint of this article now.

Pfizer itself aims to defend Lipitor's market share, and even to increase its sales of cholesterol-fighting products with an experimental drug that boosts blood levels of the body's "good" cholesterol. If Pfizer's plans bear out, then the stock of the New York-based firm could be worth well more than $28.
[BA-5day-nas.gif]
Back Where it Started: After some fairly big intraweek swings, the Nasdaq Composite closed Friday at 2121, just eight points below its week-earlier level. Many investors stayed on the sidelines, awaiting this week's Fed meeting.

A court decision earlier this year awarded Teva the exclusive right to sell generic Zocor for the first six months after Friday's patent expiration, under a provision of the generic-drug law that gives that valuable period of exclusivity to the first generic applicant to file with the Food & Drug Administration. Under those same rules, however, India's Ranbaxy will have six months exclusivity on the highest dose form of generic Zocor.

Complicating the scene further, Merck licensed another India-based firm, Dr. Reddy's, to make "authorized generic" versions of Zocor in all the dose forms. And Merck itself seems to have decided to discount Zocor to generic-price levels to large health insurers like UnitedHealth Group (UNH) and WellPoint, in supply deals disclosed last week. "The situation is very fluid," said WellPoint's Seidman. "It's changing by the hour."

Pharmacy-benefits managers began preparing for Friday's patent expiration as early as last year, when St. Louis-based Express Scripts dropped Pfizer's Lipitor from its list of preferred drugs (reported here October 10 in "Pfizer's New Headache1").

The drug-benefits firm moved Zocor into the category with the lowest co-payments -- to get more patients taking the soon-to-be-generic drug. At the next-higher level of co-payments, Express Scripts offered the more powerful cholesterol-blockers Crestor, from AstraZeneca (AZN) and Vytorin, which is jointly marketed by Merck and Schering-Plough (SGP).

Other health insurers did likewise. Carolina Care, an HMO that covers about 72,000 members in South Carolina, began offering Zocor with a generic-sized co-payment of $10 a prescription in January. The HMO's director of pharmacy operations, Jim Shelley, says that Lipitor's share of total cholesterol-drug prescriptions dropped from 53% to 23% so far this year. Carolina Care's premium payers probably won't see their biggest savings until Teva's six-month exclusivity expires. At that point, Shelley expects more than half a dozen generic makers to jump in, enabling his HMO's members to save "a ton of money."

Share shifts as large as Carolina Care's may be extreme examples. Data from IMS Health show that Lipitor had only lost about 2% of its share of total prescriptions as of May. But when Pfizer chief executive Hank McKinnell addressed a Goldman Sachs health-care conference on June 13, he admitted that he'd been surprised at Lipitor's share loss in the year's first few months. IMS Health data showed that Lipitor's share of new prescriptions dropped from about 40% to about 35% through May, as pharmacy-benefits managers drove new Zocor prescriptions up dramatically.

Pfizer is betting $800 million in research expenditures on a next-generation cholesterol fighter, which would combine Lipitor with a chemical called torcetrapib that reduces blood levels of the "bad" LDL molecules, while raising levels of the "good" HDL molecules by half. LDL transports fats into artery walls, while HDL carries it out. Torcetrapib shifts the balance of that fat trafficking in favor of HDL.

Pfizer hopes to have evidence of the drug's HDL impact -- and ultrasound images of receding arterial plaque -- by first-half 2007. If that's not enough to gain FDA approval, then Pfizer may need a few more years to show whether the drug actually reduces the frequency of heart attack and stroke.

But Bernstein analyst Richard Evans thinks Pfizer stock could instantly attract value investors once its managers stop spending so much in search of growth. Pfizer shares have been so beaten down, that at their recent price of 22.64 they trade at barely 11 times this year's expected earnings of about 2 bucks a share. Yet the drug giant has more than $15 billion in cash on its balance sheet, after generating $4 billion in operating cash flow for the March quarter.

If Pfizer greatly increased its share buybacks, or boosted its already plush dividend (which yields over 4%), the stock could rise to the high twenties. And if current management doesn't, their successors might. "These problems don't last forever," said Evans, of Pfizer's struggle to continue its growth. "Sooner or later, the market disciplines everybody."

E-mail: william.alpert@barrons.com2
die valueline bietet für die dow werte kostenlose analysen an, die
auf alle fälle lesenwert sind.

www.valueline.com
Westerburg, 7. Juni 2006 (aktiencheck.de AG) - Der Analyst von Independent Research, Björn Wolber, stuft die Pfizer-Aktie (ISIN US7170811035/ WKN 852009) von "akkumulieren" auf "kaufen" herauf.

Gestern habe die Frist zur Abgabe von Kaufgeboten für die zum Verkauf stehende OTC-Sparte von Pfizer geendet. Der OTC-Umsatz habe sich in 2005 auf 3,9 Mrd. USD belaufen und damit 7,7% vom Pfizer-Gesamtumsatz ausgemacht. Der US-Pharmakonzern wolle eine stärkere Fokussierung auf das Pharma-Kerngeschäft erzielen.



Anhand gezahlter Umsatz-Multiples vergangener Übernahmen im OTC-Geschäft würden die Wertpapierexperten einen Mindesterlös von 8 bis 14 Mrd. USD erwarten. Sie würden damit rechnen, dass Pfizer einen Betrag am oberen Ende der Spanne erhalten werde. Es gebe unbestätigte Meldungen, nach denen GlaxoSmithKline ein Angebot von über 14 Mrd. USD vorgelegt haben solle.

Die Analysten von Independent Research nehmen ein Upgrade für die Pfizer-Aktie von "akkumulieren" auf "kaufen" vor und sehen das Kursziel bei 27,60 USD.
Durchsuchen
Beitrag schreiben
Investoren beobachten auch:
| Wertpapier | Perf. % |
| --- | --- |
| | -0,05 |
| | -0,05 |
| | -0,06 |
| | 0,00 |
| | +0,56 |
| | +0,91 |
| | +0,58 |
| | 0,00 |
| | +0,85 |
| | -0,10 |
Neues aus der Redaktion
01.06.23

· Business Wire (engl.) ·

Pfizer

31.05.23

· Business Wire (engl.) ·

Pfizer

30.05.23

· Markus Weingran ·

Apple

30.05.23

· Business Wire (engl.) ·

Pfizer

25.05.23

· Business Wire (engl.) ·

Pfizer

25.05.23

· Business Wire (engl.) ·

Pfizer
Pfizer-Pharmawert total unterbewertet! 50% möglich!