Altria News
eröffnet am 21.06.06 01:00:10 von
neuester Beitrag 22.09.20 09:38:17 von
ISIN: US02209S1033 | WKN: 200417 |
Symbol: PHM7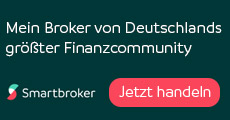 Neuigkeiten zur Altria Group Aktie
Um evtl. wieder Schwung in die Diskussion um MO zu bringen (
http://www.forbes.com/2006/06/20/altria-0620markets18.html?p…
Altria Court Decision Spurs Analyst Optimism
R.M. Schneiderman, 06.20.06, 4:56 PM ET
The Illinois Supreme Court ordered the return of a roughly $2.15 billion bond to Phillip Morris USA, a unit of Altria, on Monday, after denying a request for another hearing in the Miles/Price Lights class action suit last month.
In the suit, the plaintiffs claimed that the tobacco giant's subsidiary, Phillip Morris USA, defrauded customers by suggesting that Light brand cigarettes were less harmful than their full-flavor counterparts.
The May decision was a reversal of a 2003 verdict that awarded the plaintiffs $10.1 billion.
Following Monday's decision, Morgan Stanley analyst David Adelman gave Altria's stock a $77 price target.
"Altria had amongst the strongest financial positions of any large scale consumer products company," Adelman wrote.
The court's decision and the absence of legal risk "only strengthens what was already an extremely strong financial situation, and positions Altria for very significant potential post break-up balance sheet leveraging," he added.
Altria (nyse: MO - news - people ), which also owns 87% of Kraft Foods (nyse: KFT - news - people ), finished 2005 with a net debt of $4.8 billion, excluding Kraft and Phillip Morris Capital Corporation, according to Adelman.
Yet with the return of the $2.15 billion, the analyst now estimates that the New York-based company's tobacco operations will have $87 million in net cash by the end of 2006.
Adelman rated the stock at "overweight," noting that over the last ten years, Altria has averaged a discount of 40.1%.
"In the absence of a break-up, Altria can trade at the tighter end of the historic valuation range, or at an approximate 20% discount to the global consumer products industry," he wrote.
lg, speculi
Der Grund für den gestrigen Anstieg (von
http://www.orf.at/):
Milliardenstrafe gegen US-Tabakindustrie aufgehoben
zurück
Die amerikanische Tabakindustrie hat eine drohende Strafzahlung in Höhe von 145 Milliarden Dollar abgewendet. Das oberste Gericht von Florida bezeichnete das entsprechende Urteil einer niedrigeren Instanz gestern als überzogen und hob es auf. Die Kläger hatten im Jahr 2000 die höchste Strafsumme erstritten, die je von einem Geschworenengericht verhängt wurde.
Eine Berufungsinstanz hatte das Urteil 2003 bereits für nichtig erklärt, doch hatten die Kläger, ein Kinderarzt und vier weitere Raucher, dagegen vor dem obersten Gericht Einspruch eingelegt.
Erleichterung bei Tabakfirmen
Die Aktien der Tabakfirmen zogen an, die Papiere der Altria Group, zu der Marlboro-Fabrikant Philip Morris gehört, um fast sechs Prozent. Die Tabakfirmen hatten in den vergangenen Jahren für den Fall einer Niederlage hohe Rückstellungen gebildet, die jetzt frei werden. Die Altria Group, zu der auch Kraft Foods Corp gehört, hatte das Urteil abgewartet, um Pläne zur Aufsplittung in mehrere kleinere Firmen durchzuführen.
Gefahren verschwiegen?
Die Klage war vor zwölf Jahren als Sammelklage eingebracht worden, die 700.000 Raucher in Florida umfasste. Ein Geschworenengericht befand ursprünglich, dass die fünf beklagten Firmen die Gefahren des Rauchens verschwiegen hatten.
Betroffen waren neben der Altria Group Inc die Reynolds American Inc, Brown and Williamson, die Lorillard Tobacco Co und die Liggett Group Inc. Schon das Berufungsgericht hatte das Urteil als exzessiv bezeichnet.
Altria ist und bleibt eine gute Aktie.

Habe sie schon 3 mal im Depot gehabt und leider letztes Jahr mit 120% Gewinn in 2 JAhren ( ohne Dividenden von 8& ) zu 62,5 E verkauft.

Wer sie im Depot seit 2003 hat, der kann sie alleine schon wegen der Traumrendite von +ber 8% halten.
ALtria = Halteposition.


BG
auris
Antwort auf Beitrag Nr.: 22.514.711 von aurisinterna am 11.07.06 10:19:47
da kann ich dir nur voll zustimmen. halte meine seit 01/2000 und koennte mich aergern, damals nicht mehr gekauft zu haben.
was man auch nicht vergessen sollte, ist die dividend history (siehe
http://www.altria.com/investors/02_09_05_divhistory.asp),
laut welcher fuer die naechste quartalsdividende wieder mit einer erhoehung gerechnet werden kann.
lg
speculi
Antwort auf Beitrag Nr.: 22.516.141 von speculi am 11.07.06 11:40:20
ich hätte auch meine 10 %ige Gewichtung von 2003 - jetzt ganz lassen sollen + Traumrendite von über 8% mit jährlicher Renditesteigerung.
Blieb nur mit 5%iger Gewichtung 2 JAhre drin.
Egal!

Altria ist allererste Sahne.
KAufmöglichkeiten gibt es immer wieder.
MAn muß nur warten können.
Die Aktie hat mich noch nie enttäuscht.
BG
auris

Jeden Tag 4 Tassen Krönung liht von Jakobs.
Ab und an mal ne Milka oder eas leckeres von NEstle ( auch nen sanftes Ruhekissen, Steigt unauffällig in kleinen Schritten immer höher.

Antwort auf Beitrag Nr.: 22.531.017 von aurisinterna am 11.07.06 21:59:02
Ich glaube, ich werde auch beim naechsten Ruecksetzer wieder zuschlagen. Ich wuerde mich im Falle eines Spin-Offs sogar ueber Kraft-Aktien freuen, auch wenn das die meisten Aktionaere anders sehen (CNNMoney.com):
______________________________________________________
What's next for Altria after smoke settles?
Wednesday July 12, 7:00 pm ET
By Rob Kelley, CNNMoney.com staff writer
Up until last week, there was a massive cloud over Altria - a cloud six years long and billions of dollars strong.
The cigarette, food and beer maker was one of the targets of a massive class-action suit representing 700,000 Florida smokers. In July 2000, a jury awarded smokers $145 billion - the biggest punitive damage award in U.S. history.
But last Thursday, the Florida Supreme Court upheld a ruling that the verdict was excessive and also ruled that future tobacco lawsuits must proceed individually as opposed to on a class action basis.
The news sent Altria stock soaring, in part because the ruling could bring about the long-awaited breakup of the company.
In November 2004, Altria CEO Louis Camilleri told investors that the company was considering splitting off several of its businesses when the company's litigation troubles had settled.
Investors are eager for Altria to move on with the restructuring process - and potentially get more value out of its core businesses by selling them off.
Altria, which owns nearly 90 percent of Kraft Foods, has long talked about spinning Kraft off from its core tobacco business. Camilleri even hinted in 2004 that the company might divide into "potentially three, strong and independent entities" - meaning that the tobacco division might split into domestic and international.
Shares of Altria are up about 7 percent this year. And now that the biggest single impediment to its U.S. tobacco business has been lifted, will Altria's stock keep smoking?
While Altria has products all over the map, two-thirds of its sales still come from its Philip Morris tobacco business.
But Altria, which owns the Marlboro, Parliament and Virginia Slims brands, has had to make up for slowing U.S. cigarette growth with international expansion and higher prices.
There was no growth in U.S. cigarette shipments in the first quarter of this year.
Christopher Growe, an analyst with A.G. Edwards, said U.S. cigarette volume may actually decline in the future but that price increases could help soften the blow.
But Altria still has significant opportunities to grow abroad. International shipments jumped nearly 5 percent in the first quarter and international volume now makes up 83 percent of Altria's cigarette shipments.
The company made gains in nine countries across Europe and Asia in the first quarter, though sales fell in Japan and Spain, which are vital markets.
Philip Morris International should continue to grow and also post strong profits, according to Goldman Sachs analyst Judy Hong.
It also doesn't hurt that the debate about smoking is less intense internationally. As a result, there are fewer lawsuits against tobacco companies outside the U.S.
Altria's other moneymaker is Kraft, the world's second-largest food company behind Nestle. The maker of Jell-O and Oreo cookies brought in a third of the company's sales in the first quarter. (Altria also owns a 29 percent stake in SABMiller, the brewer behind such brands as Miller Lite and Pilsner Urquell.)
But analysts see Kraft's revenue growth slowing to 1 percent this year, and investors are eager to see the company develop new products, as private brands gain ground on its current offerings.
Shares of Kraft have underperformed over the past two years, sagging 3 percent. Analysts say that's held back Altria's overall performance and is one of the reasons why a full spin-off makes sense.
"A spin-off for Kraft would really force a higher valuation for the tobacco entity," said A.G. Edwards' Growe. He calculates the value of Altria in the mid-$90s after a break-up, up from about $77 now.
He expects a break up could come in six months to a year. Other analysts said Altria is probably waiting to see if recent initiatives to boost lagging sales will help before going ahead with the split.
Kraft has cut jobs, closed plants, and recently ousted CEO Roger Deromedi in favor of Irene Rosenfeld, the former head of PepsiCo's Frito-Lay snacks division, who is expected to initiate and push new brands.
And earlier this week, Kraft announced it was buying the Spanish and Portuguese assets of United Biscuits for about $1 billion in order to strengthen its cookie business in Europe.
Altria has long been considered a classic widow-and-orphan stock - great for its stability and big annual dividend, currently about 4.1 percent.
But Growe thinks the stock is still undervalued by about 15 percent.
"There's a very small value being placed on the U.S. tobacco operation," he said. "It should be valued much higher."
Altria is currently trading at 14.8 times 2006 earnings estimates, a slight premium to the average P/E for other U.S. tobacco stocks like Reynolds American and Carolina Group, as well as international cigarette makers British American Tobacco and Imperial Tobacco Group.
A larger premium might be justified for Altria since its earnings are expected to grow 7 percent next year and 8 percent annually, on average, for the next few years, slightly higher than the overall tobacco industry.
Altria's more rapidly growing international tobacco business also would probably be able to command a higher valuation if the company chose to spin-off that unit.
But a spin-off of Kraft is really the crucial event investors are waiting for. And now that the biggest potential legal headache for Altria is behind it, the company should be able to concentrate on shedding its slower-growth food business.
A.G. Edwards' Growe and his firm own shares of Altria but A.G. Edwards has not done banking for the company. Goldman Sachs' Hong does not own shares in Altria but her firm is a shareholder and has done investment banking business with the company.
Related: Altria split still seen as months off
Related: All Stock Spotlight pieces
______________________________________________________
lg
speculi
UPDATE 1-RESEARCH ALERT-JP Morgan ups Altria target to $105
Thu Jul 20, 2006 02:39 AM ET
July 20 (Reuters) -
ALTRIA GROUP INC. (MO.N: Quote, Profile, Research)
Current Prior Price Target $105 $85
--J.P. Morgan Securities said it added the stock, on which it has an "overweight rating" to its U.S. analyst focus list.
--J.P Morgan said Altria, after the spin-off of Kraft Foods Inc. (KFT.N: Quote, Profile, Research) , has the theoretical capacity to repurchase $31 billion of shares and raise 2008 combined earnings per share by 18 percent. The new target is driven by estimates of increased balance-sheet leverage post break-up, it added.
--The brokerage said it believed the decline in U.S. litigation risk would lead Altria to spin off Kraft and Philip Morris International by end-2007.
--Excluding Kraft, Altria trades at a 5 percent discount to the average tobacco stocks in the brokerage's coverage, based on 2007 estimates, J.P. Morgan said. (Reporting by Rakesh Sharma in Bangalore)
von
http://go.reuters.com/financeQuoteCompanyNewsArticle.jhtml?d…
______________________________________________________________
lg
speculi
Kraft Tops Estimates
By TSC Staff
7/24/2006 4:52 PM EDT
Kraft (KFT - commentary - Cramer's Take) reported higher second-quarter earnings Monday and raised its full-year guidance to reflect lower-than-expected restructuring charges and higher one-time gains.
The foodmaker posted earnings of $682 million, or 41 cents a share. A year earlier, net earnings were $472 million, or 28 cents a share, weighed down by a $297 million loss on the sale of discontinued operations. Year-ago earnings from continuing operations were $758 million, or 45 cents a share.
During the most recent quarter, Kraft recorded after-tax charges of $162 million, or 10 cents a share, related to its planned plant closures and streamlining efforts. Excluding those charges, Kraft's earnings of 51 cents a share beat Thomson First Call's mean analyst estimate of 48 cents.
Kraft's revenue rose 3.4% to $8.62 billion from $8.33 billion. Analysts, on average, expected a top line of $8.52 billion. The company said it was helped by a favorable product mix, increased advertising and continued cost savings.
The maker of Oreo cookies, Oscar Mayer luncheon meat and Maxwell House coffee has been in the midst of a three-year restructuring plan as its attempts to cost costs and revive its brands. In January, Kraft announced an expansion to its plan to close 20 additional plants and cut 8% of its workforce through 2008.
"Second-quarter results reflect further improvements in Kraft's business fundamentals," said newly installed CEO Irene Rosenfeld in a statement. "We're making good progress focusing and strengthening the portfolio, which will set the stage for accelerating our growth."
The company, which is majority owned by Altria Group (MO - commentary - Cramer's Take), said it now sees 2006 earnings of $1.78 to $1.83 a share, up from its previous guidance of $1.55 to $1.60. The new outlook includes about 40 cents in restructuring and impairment charges, 7 cents in losses from the sale of its pet snacks business, and 37 cents in one-time gains. The company's old forecast included 50 cents in charges and a 24-cent gain.
Analysts predict earnings of 1.90 a share, excluding items, according to First Call.
______________________________________
(von:
http://www.thestreet.com/_yahoo/newsanalysis/food/10298940.h…
lg
speculi
Altria's 2Q Profit Up 1.6 Percent
Tuesday July 25, 7:44 am ET
Cigarette Maker Altria's 2nd-Quarter Profit Up 1.6 Percent ; Full-Year Outlook Raised
NEW YORK (AP) -- Altria Group Inc., the world's largest cigarette maker and majority owner of Kraft Foods, on Tuesday reported a 1.6 percent rise in net profit for the second quarter and raised its full-year guidance.
The parent company of Marlboro and Parliament cigarettes said net income grew to $2.71 billion, or $1.29 per share, from $2.67 billion, or $1.28 per share, in the second quarter a year ago. Revenue climbed 4 percent to $25.77 billion from $24.78 billion last year.
Excluding certain tax and impairment costs, the company reported earnings from continuing operations of $1.41 per share, up almost 7 percent from $1.32 per share in last year's second quarter.
Analysts polled by Thomson Financial on average were predicting second-quarter earnings of $1.37 a share on $17.8 billion in revenue.
Chief Executive Louis C. Camilleri said the company saw continued strength in its domestic tobacco, international tobacco and food businesses.
"Our second quarter results were solid in all respects, and we are witnessing an improvement in underlying fundamentals across all our businesses," Camilleri said in a statement. "While the global economic outlook continues to be a source of concern, we look forward to continued momentum in the second half of the year."
The company raised its full-year guidance to a range of $5.40 to $5.50 per share from a range of $5.25 to $5.35 per share. Wall Street projects full-year earnings to be $5.30 per share.
__________________________________________
von
http://biz.yahoo.com/ap/060725/earns_altria.html?.v=3
lg
speculi
Hammer-News!
________________________________________________________
Tobacco firms escape damage
Thursday August 17, 11:59 pm ET
By Peter Kaplan
WASHINGTON (Reuters) - Cigarette makers escaped major financial penalties on Thursday, even though a federal judge found them liable for violating racketeering laws in a decades-long conspiracy to hide the dangers of smoking.
U.S. District Judge Gladys Kessler ruled that the group of tobacco companies had broken the law, but could not be forced to fund a multibillion-dollar quit-smoking campaign, as the government had sought.
"Cigarette smoking causes disease, suffering, and death. Despite internal recognition of this fact, defendants have publicly denied, distorted, and minimized the hazards of smoking for decades," she said in the 1,653-page opinion.
Kessler said the companies suppressed research, destroyed documents and manipulated nicotine levels to perpetuate addiction, but an appeals court ruling prevented her from slapping the companies with costly remedies.
She did impose some remedies, including ordering the companies to make "corrective" public statements about the health effects and addictiveness of smoking, and banning them from describing cigarettes in ways that convey health claims such as "low tar" and "light."
Targeted in the 1999 lawsuit were Altria Group Inc. (NYSE:MO - News) and its Philip Morris USA unit; Loews Corp.'s (NYSE:LTR - News) Lorillard Tobacco unit, which has a tracking stock, Carolina Group (NYSE:CG - News); Vector Group Ltd.'s (NYSE:VGR - News) Liggett Group; Reynolds American Inc.'s (NYSE:RAI - News) R.J. Reynolds Tobacco unit and British American Tobacco Plc (London:BATS.L - News) unit British American Tobacco Investments Ltd.
In a first response, Philip Morris USA and Altria said they will seek a review of the ruling. They had not yet decided whether to first seek further review in the trial court or appeal directly to the U.S. Circuit Court of Appeals for the District of Columbia.
"...much of today's decision and order are not supported by the law or the evidence presented at trial, and appear to be constitutionally impermissible or infringe on Congress' sole right to provide for the regulation of tobacco products," William Ohlemeyer, Altria's vice president and associate general counsel, said in a statement.
U.S. District Judge Gladys Kessler ruled that the group of tobacco companies had broken the law, but could not be forced to fund a multibillion-dollar quit-smoking campaign, as the government had sought.
Ohlemeyer said the companies are studying the lengthy decision and will d As public health groups expressed disappointment in the outcome, tobacco stocks rose. Altria gained over 3 percent in extended trading, Reynolds rose over 2 percent, Carolina Group was up over 1 percent.
"Although they lost, they won. It's a victory for the tobacco companies," said Tim Ghriskey, chief investment officer at Solaris Asset Management.
A spokesman for Reynolds Tobacco said the company was disappointed that Kessler ruled in favor of the government but "certainly we're pleased that the court did not award unjustified and extraordinary expensive monetary penalties..."
The ruling was also seen as the last major hurdle to be cleared before Altria decides when it will spin off its Kraft Foods Inc. (NYSE:KFT - News) business.
Kessler ordered each company to post on its Web site all documents it submitted to prosecutors in the case and transcripts of letters and depositions of former employees about the health impacts of cigarette smoking or research. The material must remain on their Web sites until 2016.
The corrective statements would have to appear on Web sites, in full-page advertisements in major newspapers, on three major television networks, and on cigarette packaging.
She also ruled that the tobacco companies will have to pay for the government's court costs. Current figures are not available, but the government has previously said it spent more than $130 million on the case.
Kessler said sale of a cigarette brand or business to an outside entity can only occur with her permission.
The companies pursued profits "with little, if any, regard for individual illness and suffering, soaring health costs, or the integrity of the legal system," Kessler said.
But Kessler exempted Liggett from the remedies, saying the company "does not have a reasonable likelihood of future (racketeering) violations" because it withdrew from the conspiracy in the mid 1990s.
The judge said she was barred from imposing stricter penalties by a February 2005 ruling of the U.S. Court of Appeals for the District of Columbia Circuit.
That opinion, written by U.S. Appeals Court Judge David Sentelle, barred the government from seeking $280 billion in past industry profits, depriving the government of its biggest potential weapon in the case.
Lawyers for the Justice Department eventually asked the judge to instead require tobacco companies to fund a 10-year, $14 billion anti-smoking program if the government prevailed.
But in Thursday's opinion, Kessler said that remedy was also out of step with the appeals court ruling, which dictated that civil racketeering remedies focus on the prevention of future misconduct, not punishment of past misdeeds.
Public health groups applauded Kessler for holding the tobacco companies liable but expressed disappointment in the remedies.
"It's... worthy of a life sentence but instead they got a slap on the wrist," Cass Wheeler, the chief executive of the American Heart Association, said in a statement.
The Justice Department applauded Kessler's finding of liability, and while disappointed with the remedies, was hopeful they could have "a significant, positive impact on the health of the American public."
(
http://biz.yahoo.com/rb/060817/tobacco_racketeering.html?.v=…
_______________________________________________________
Niederlage der US-Tabakindustrie vor Gericht - 'Light' verboten
Freitag, 18. August 2006 09:16
Die US-Tabakindustrie hat vor einem Gericht in Washington eine herbe Niederlage einstecken müssen: Es sei inzwischen unbestritten, dass Rauchen Ursache für Krankheiten und Tod sei, betonte die Bezirksrichterin Gladys Kessler laut US-Medienberichten am Donnerstag in Washington. Künftig müssten irreführende Bezeichnungen wie "Light"-Zigaretten verboten werden.
Die Tabak-Konzerne haben nach Auffassung der Richterin seit Jahrzehnten die Bürger in die Irre geführt und die Öffentlichkeit über die Gefahren des Rauchens getäuscht. Die Unternehmen müssten nun Nichtraucherprogramme bezahlen und die Öffentlichkeit über die Suchtgefahren von Tabak informieren. Die Tabakkonzerne Philip Morris und Altria kündigten Berufung an.
Der Prozess hatte eine Klage der US-Regierung behandelt, die vor dem Zivilgericht von den Tabakkonzernen eine Zahlung von zehn Milliarden Dollar (7,7 Milliarden Euro) verlangte. Die Richterin betonte, dass sie die Industrie nicht zur Zahlung von Milliarden verpflichten könne. Die Tabakindustrie müsse aber in Anzeigen in Zeitungen und auf Web-Seiten "berichtigende Erklärungen" über die Gefahren und Folgen des Rauchens machen.
Zudem ordnete sie an, dass künftig Bezeichnungen wie "light", "ultra-light" oder "mild" nicht mehr verwendet werden dürften. Es sei nachgewiesen, dass diese Zigaretten nicht ungefährlicher seien als die regulären./tr/DP/sb/she
ISIN US02209S1033 GB0002875804
AXC0030 2006-08-18/09:16
_________________________________________________
lg, speculi
Beitrag zu dieser Diskussion schreiben