Altria News (Seite 136)
eröffnet am 21.06.06 01:00:10 von
neuester Beitrag
26.05.23 15:31:07
von
Beiträge:
1.373
ID: 1.067.051
Aufrufe heute:
3
Gesamt:
212.575
ISIN: US02209S1033 · WKN: 200417 ·
Symbol: MO
Letzter Kurs
02:04:00
NYSE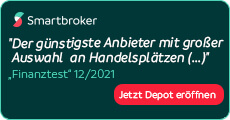 Werte aus der Branche Getränke/Tabak
| Wertpapier | Kurs | Perf. % |
| --- | --- | --- |
| | 97,68 | +9.667,69 |
| | 80,81 | +7.980,61 |
| | 58,75 | +111,16 |
| | 296,40 | +41,26 |
| | 4,150 | +30,50 |
| Wertpapier | Kurs | Perf. % |
| --- | --- | --- |
| | 2,020 | -7,34 |
| | 187,16 | -8,42 |
| | 24,920 | -9,05 |
| | 10,220 | -9,56 |
| | 13,000 | -23,53 |
Beitrag zu dieser Diskussion schreiben
Durchsuchen
Begriffe und/oder Benutzer
Feedback
Die Zahlen:
_________________________________________________

Altria net profit slips, boosts view for year
By Angela Moore
Last Update: 9:09 AM ET Oct 25, 2006

NEW YORK (MarketWatch) - Altria Group Inc. on Wednesday said net income fell to $2.88 billion, or $1.36 a share, from $2.88 billion, or $1.38 a share. Excluding items, the company said it earned $1.39 a share vs. $1.37 a share a year earlier. Analysts, on average, expected it to earn $1.41 a share, according to Thomson First Call. Net revenue rose to $25.89 billion from $24.96 billion. Altria forecasts earnings per share from continuing operations in a range of $5.48 to $5.53 for the year, compared to its prior target of $5.40 to $5.50. Analysts polled by Thomson First Call expect it to earn $5.31 a share for the year, on average. The company's revised forecast includes Kraft Foods Inc.'s gain on the Minute Rice sale. It also reflects revisions for Kraft's gain on the redemption of its interest in UB. Altria is the majority shareholder of Kraft. It does not include the impact of any potential future acquisitions or divestitures.
AP
Ahead of the Bell: Tobacco
Wednesday October 25, 7:51 am ET
Court Grants Temporary Stay in 'Lights' Cigarette Case; Analyst Says Could Help Tobacco Stocks

NEW YORK (AP) -- A court decision issued Tuesday in a class action case against major tobacco makers over "light" cigarettes will likely serve as a boost to tobacco stocks, according to a Merrill Lynch analyst.

Known as the Schwab case, the litigation accuses tobacco companies of misleading smokers into believing light cigarettes are safer than regular ones.

According to analysts, a federal court on Tuesday granted a temporary stay of all proceedings in the case, and a panel of three judges will review the appeal by tobacco companies against the class certification that was granted Sept. 25.

"We could consider (Tuesday's) news a helpful stepping stone towards the ultimate resolution of Schwab, which will likely still take many months, but is reason for a modest rise in tobacco valuations," wrote analyst Christine Farkas in a research note issued late Tuesday.

She noted that the stay is temporary, but added: "The fact, however, that the Second Circuit found tobacco's application to be sufficiently persuasive to grant the stay likely means that it had sympathy for some of the views contained in it."

Farkas also noted that no class action cases against big tobacco have yet successfully proceeded past federal appeals courts. "Our review of the facts in Schwab suggests that this is likely to be the case once again."

The ruling is important to investors in Altria Group Inc. who are awaiting a board announcement that it will move forward on a restructuring plan, beginning with a divestiture of a controlling stake in Kraft Foods Inc.

The plan was put on hold Sept. 25, when Judge Jack Weinstein of U.S. District Court in Brooklyn certified a class-action that includes consumers of cigarettes labeled "light" or "lights."

Altria is scheduled to announce its third-quarter earnings results Wednesday morning. Its board also meets Wednesday.
____________________________________________________________

lg, speculi
Hier mal wieder news, waren in ähnlicher Form bereits gestern rausgekommen. Die Erwartungen sind hoch (wahrscheinlich zu hoch), und die Frage, die sich stellt, ist: was passiert, wenn der spin-off nicht stattfindet ..?
______________________________________________________

AP
Ahead of the Bell: Altria Delays Report
Thursday October 19, 8:17 am ET
By Vinnee Tong, AP Business Writer
Altria Moves Back Earnings Report by One Day, Has Analysts Guessing

NEW YORK (AP) -- Altria Group Inc. postponed its earnings announcement by one day, and surprised analysts differed on whether the move means anything for the planned divestiture of the company's stake in Kraft Foods.

The world's largest cigarette maker normally reports its earnings one day after Kraft, which is scheduled to release results Monday. Altria instead moved its own release to Wednesday, the day its board is scheduled to meet.

Citigroup Analyst Bonnie Herzog said a break-up announcement is most likely.

"Although there could be other reasons, possibly an acquisition, we are maintaining our thesis that Altria's board realizes that it must act now and spin off Kraft Foods since there is risk in waiting."

Goldman Sachs Analyst Judy Hong, though, takes a more cautious view of the schedule change.

She expects management to reiterate its commitment to the break-up plan and announce the resumption of a share repurchase program.

"Given the board's conservative stance so far, we envision Altria waiting until the (light cigarettes) case is decertified by the 2nd Circuit Court of Appeals before endorsing the breakup," she wrote in a research note.

Hong believes that could take 12 months to 18 months.

Analyst Christine Farkas of Merrill Lynch wrote in a research report that "somthing's up."

"On balance, we expect something positive from this unusual set of circumstances," she wrote. "Of course the overpowering sentiment amongst investors is their desire for the long-promised restructuring."

Farkas notes that on Sept. 25, Philip Morris USA Vice President and Associate General Counsel William S. Ohlemeyer "threw cold water on market expectations of an imminent Kraft spin, and cited the Schwab class certification as the key reason."

That day, a U.S. judge ruled that a jury should decide whether tobacco companies must pay tens of millions of smokers up to $200 billion for allegedly duping them into buying light cigarettes over the past three decades. The defendants, including Altria, are appealing.
________________________________________________

lg
speculi
die aktie hat zukunft das beweist der anstieg in den
vergangenen tagen trotz der warnung bzgl. des schadens-
ersatzfalls. ich bleibe auf jedenfall weiterhin investiert,
lohnt sich allein wg. der Dividende.
tip: da man die aktie im portfolio hat kann man
zusätzlich mit calls und puts auf dieses zusätzlich
geld verdienen. klappt meistens ganz gut

Ich bin nach 7 Jahren vor 2 Tagen raus....der Ami Markt wird bald ordentlich einbrechen und auch Altria, (man schaue auf das Langzeitchart) schreit nach eine Konsolidierung!

Man sollte jetzt ein wenig Geduld und Ruhe mitbringen.....und dann zu 60-65 Dollar wieder rein.


Gru AOLer
Antwort auf Beitrag Nr.: 24.211.313 von 3lions am 26.09.06 16:21:19
ja, eine verzoegerung gibt's auf jeden fall, und manche sehen die derzeitige schwaeche auch als moeglichkeit zum einstieg (
http://biz.yahoo.com/ap/060926/altria_break_up.html?.v=1):
A Second Look: Altria-Kraft Break Up
Tuesday September 26, 3:53 pm ET
By Vinnee Tong, AP Business Writer
Altria Announces Delay of Kraft Divestiture; Analysts Differ on How Long It Will Take
NEW YORK (AP) -- When Philip Morris USA Vice President and Associate General Counsel William S. Ohlemeyer said on Monday that Altria Group Inc. would delay its restructuring, Wall Street analysts heard something else.
The lawyer said in a Monday afternoon conference call the company would postpone its break-up plan, including the divestiture of a controlling stake in Kraft Foods Inc.
Ohlemeyer said Altria remained fully committed to its plan but declined to talk about timing. Analysts predicted that means next month, December, February or a year from now.
"The litigation developments of the last few years, and months, suggest to us that despite Monday's developments, an acceptable environment is not too far away," analyst Christine Farkas of Merrill Lynch wrote.
Ohlemeyer made the statement after a federal judge ruled Monday morning to certify a national class action including tens of millions of smokers. These smokers claim the company deceived them into thinking light cigarettes were safer than regular ones. Judge Jack Weinstein's decision opens the door for up to $200 billion in damages against the industry.
Analyst Bonnie Herzog of Citigroup Inc. is among those looking to the near term for movement on the restructuring.
"We still expect the board to announce its decision to spin off Kraft by the end of the year," Herzog wrote Monday, though she was wrong when she predicted earlier that the spin-off would be discussed at a board meeting at the end of August.
The Altria board has two more meetings this year, on Oct. 25 and Dec. 13.
As recently as Monday morning, JPMorgan analysts were predicting the company would move forward on the plan at the October meeting. But after Ohlemeyer's comments, analysts Erik Bloomquist and Michael Smith said they expected an announcement in February instead.
Judy Hong of Goldman Sachs said she expects that process to take longer. She said the Second Circuit Court of Appeals, at which Altria will appeal its case, would likely overrule Weinstein in the case within nine months to a year. Hong wrote, "Given the board's conservative stance so far, we believe Altria may wait until the Schwab case is decertified before endorsing the breakup."
Meanwhile, many analysts reiterated they were optimistic about the stock performance of Altria, parent company of Philip Morris USA and owner of the dominant Marlboro brand.
On Monday, the day of the court decision and Ohlemeyer's comments, shares of the world's biggest cigarette maker lost $5.26, or 6.4 percent, to close at $77.06 on the New York Stock Exchange. Tuesday, the stock was down by $1.43, or 2 percent, to $75.63, in late afternoon trading.
The sell-off had some analysts saying Altria stock is an even bigger bargain than before.
David Adelman of Morgan Stanley wrote, "Altria currently trades at a very substantial discount versus the sector, and the stock would be $88 a share if it traded at parity with its peers on an unleveraged sum-of-the-parts basis."
Bloomquist and Smith of JPMorgan said the timing was good to buy.
They wrote, "We view this as a very attractive entry point for investors into the stock, given that in our opinion Altria ex Kraft deserves to trade at a premium to the U.S. tobacco group average, given its superior brands, growth opportunities and financial flexibility."
ist erstmal nix mit spinn off, nach dieser meinung/nachricht.

Bei Altria verzögert Sammelklagefall Schwab den Kraft-Spinoff
NEW YORK (Dow Jones)--Der Status einer Sammelklage für die Raucher von so genannten "Light"-Zigaretten wird wie vermutet die geplante Aufspaltung des Tabak- und Nahrungskonzerns Altria Group Inc (Nachrichten/Aktienkurs) verzögern. Dies ließ der Mutterkonzern von Philip Morris USA am Montagabend verlauten. Deren Vizepräsident William Ohlemeyer ließ während einer Telefonkonferenz allerdings keinen Zweifel an der Strategie aufkommen. Der Board sei der Restrukturierungsstrategie verpflichtet. Allerdings bedürfe es für strategische Entscheidungen einer "Klarheit" hinsichtlich der laufenden Verfahren.

Die Entscheidung von Richter Jack B. Weinstein vom US-Bundesgericht in Brooklyn, die dem als Fall Schwab (Nachrichten) bekannten Verfahren am Montag Sammelklagestatus zugebilligt hatte, sei "kein Schritt in Richtung Klarheit", sagte Ohlemeyer. Die Entscheidung verzögere die Restrukturierung im Konzern unnötig. Philip Morris USA und andere Tabakhersteller sehen sich damit neuen Schadenersatzforderungen im Gesamtvolumen von 200 Mio USD gegenüber.

Ohlemeyer sagte, der Konzern rechne damit, das Schwab-Verfahren - benannt nach der Hauptklägerin Barbara Schwab - am Ende zu gewinnen. Philip Morris werde jetzt zunächst den Rechtsweg beschreiten und die Entscheidung des Richters vom Montag anfechten. Er glaube, dass der zuständige Second Circuit Court of Appeals eine Anhörung in der Sache zulassen und auch einen einstweiligen Stopp des Sammelklageverfahrens verhängen werde, sagte Ohlemeyer. Bisher ist vorgesehen, dass am 22. Januar die Geschworenenjury festgelegt wird.

Altria bereitet seit 2004 Schritte für eine Aufspaltung des Konzerns in zwei oder drei Teile vor. Branchenexperten rechnen damit, dass Altria dabei zunächst den Nahrungsmittelbereich Kraft Foods Inc (Nachrichten) vollständig abspaltet, der sich zu 88% in Konzernbesitz befindet. Anschließend ist auch eine Abtrennung des langsam wachsenden US-Tabakgeschäftes von den weltweiten Tabakaktivitäten denkbar, wo der Konzern schneller wächst.

Nach den in jüngster Zeit für Tabakkonzerne günstigen US-Urteilen in Schadenersatzklagen von Rauchern hatten Beobachter angenommen, dass Altria im Anschluss an seine Board-Sitzung am 25. Oktober die Abspaltung von Kraft Foods ankündigen wird. Seinen Anteilseignern will Altria mit diesem Schritt zum vollen Wert ihres Investments verhelfen.

Doch mit einem Sammelklagestatus im Rücken hätten Kläger gute Chancen, eine Konzernaufspaltung auf dem Klagewege zu blockieren. Sie könnten argumentieren, dass mit einer Abspaltung von Kraft Foods nicht mehr ausreichend Masse vorhanden ist, um ihre Ansprüche zu befriedigen. Deshalb schreckt Altria gegenwärtig davor zurück.

Altria-Chairman und CEO Louis Camilleri sagte am Montagabend, er werde mit der Konzernteilung fortfahren, wenn das prozessuale Umfeld es erlaube. Der Vizepräsident von Philip Morris USA, Ohlemeyer, wollte sich allerdings nicht auf Spekulationen einlassen, wann der Board dies entscheiden werde oder was genau die Bedingungen seien, die für eine Entscheidung zu Kraft Foods erfüllt sein müssten.

Wahrscheinlich ist, dass erst eine Revision des Sammelklagestatus dem Altria-Management ausreichend Sicherheit verschafft, sich für eine Abspaltung von Kraft Foods zu entscheiden. Beobachter rechnen damit, dass das eingeleitete Berufungsverfahren, in dem diese Frage entschieden wird, mindestens ein Jahr in Anspruch nehmen dürfte.

Die Altria-Aktie ging am Montag mit einem Minus von 6,4% bei 77,06 USD aus dem Handel.

-Von Christina Cheddar Berk und Vanessa O'Connell, Dow Jones Newswires;

+49 (0)69 - 29725 111, unternehmen.de@dowjones.com
deshalb:
Cigarette Makers Must Face `Lights' Class-Action Suit (Update7)

By Patricia Hurtado and Bob Van Voris

Sept. 25 (Bloomberg) -- Altria Group Inc.'s Philip Morris USA and other tobacco companies must defend against a class- action suit filed on behalf of ``light'' cigarette smokers claiming $200 billion in damages, a judge ruled. The companies' shares fell.

U.S. District Judge Jack B. Weinstein in Brooklyn, New York, said in a 1,505-page opinion today that a suit filed by smokers may go forward on behalf of all such users in the U.S. Weinstein said damages might total more than $100 billion.

The companies said they will appeal the decision. In May 2005, the federal appeals court in New York threw out a class action that Weinstein certified on behalf of millions of U.S. smokers claiming punitive damages against the tobacco industry. Today's ruling may delay Altria's plans to spin off its Kraft Foods Inc. unit, said analyst Keith Patriquin.

The spinoff is ``just going to take longer,'' said Patriquin, with Boston-based Loomis, Sayles & Co., which manages about $70 billion in assets including shares of Altria. ``If you get class-action status certified, it could be big dollars.''

In addition to Philip Morris, defendants include R.J. Reynolds, Brown & Williamson Tobacco Corp., Loews Corp.'s Lorillard Tobacco Co., British American Tobacco (Investments) Ltd. and Vector Group Ltd.'s Liggett Group Inc.

Altria shares fell $3.82, or 4.6 percent, to $78.50 at 11:25 a.m. in New York Stock exchange composite trading. It's the biggest drop since May 2004. Reynolds American Inc. shares fell $1.77 to $60.25, or 2.9 percent. Vector fell 29 cents to $16.43. Loews fell 16 cents to $37.84, and British American fell 13 pence to 1,447 pence in London.

More Time

``This judge has certified class actions frequently that are decertified upon appeal,'' said Thomas Russo, who manages more than $3 billion at Lancaster, Pennsylvania-based Gardner Russo & Gardner, including shares of Kraft. ``They are a very cautious board. They are not going to invite reckless review.''

Philip Morris said it will also seek an appeal and to delay the trial.

``The company believes that the appellate court will find that today's certification decision runs counter to the overwhelming weight of federal and state case law regarding class actions in smokers' litigation and must be reversed,'' Philip Morris associate general counsel William S. Ohlemeyer said in a statement.

R.J. Reynolds will seek also appeal and ask for a delay, said spokesman David Howard. ``He's made rulings like this one before, and they've been reversed'' on appeal, he said.

Anthony J. Sebok, who teaches law at Brooklyn Law School, said the appeals court will probably agree to hear the case.

``It's not a long trip to the Second Circuit'' from Weinstein's Brooklyn courthouse, said Sebok, referring to the Manhattan appeals court.

30-Year Window

Weinstein said the smokers may claim damages on behalf of all U.S. residents who smoked ``light'' cigarettes at any time from when they were introduced in the early 1970's until the start of trial. Weinstein set January 22 as the date for trial to begin in the case. Any potential trial might be delayed for months by an appeal.

The Schwab case, filed in 2004 and named after lead plaintiff Barbara Schwab, claims the cigarette makers violated the federal Racketeer Influenced and Corrupt Organizations Act, or RICO, by misleading U.S. smokers into believing that ``light'' cigarettes are safer than higher-tar varieties.

``Light'' cigarettes accounted for 85 percent of industry sales in 2002, the most recent year for which figures are available, according to lawyers for the smokers.

Triple Damages

The plaintiffs, eight light-cigarette smokers from around the U.S., claim the companies defrauded them and other smokers. The suit seeks economic damages, rather than compensation for death or disease caused by smoking. RICO permits successful plaintiffs to recover triple damages.

In a daylong hearing Sept. 13, Weinstein questioned whether the smokers can prove they suffered the $200 billion they claim.

``You can't allow the jury to grab a number out of thin air,'' Weinstein said. ``There has to be some basis rooted in reality.''

The case is Schwab v. Philip Morris Inc., 04-1945, U.S. District Court, Eastern District of New York (Brooklyn).

To contact the reporter on the story: Patricia Hurtado in the federal courthouse in Brooklyn at pathurtado@bloomberg.net ; Bob Van Voris in New York at rvanvoris@bloomberg.net .
Last Updated: September 25, 2006 11:33 EDT
Warum schmiert Aktie ab??
Gibt es neue News?

Durchsuchen
Beitrag schreiben
Investoren beobachten auch:
| Wertpapier | Perf. % |
| --- | --- |
| | +2,37 |
| | +3,97 |
| | 0,00 |
| | +0,56 |
| | +2,38 |
| | 0,00 |
| | 0,00 |
| | +0,85 |
| | 0,00 |
| | 0,00 |
Altria News