YSS Corp, Cannabis Einzelhandel in Kanada (Seite 2)
eröffnet am 26.12.06 17:05:15 von
neuester Beitrag
24.02.21 20:36:32
von
WKN: A2PMAX |
Symbol: 2LKA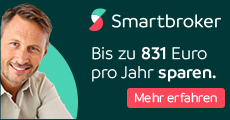 Antwort auf Beitrag Nr.: 27.612.729 von Hoschie am 11.02.07 12:31:43
Teilausführung in Kanada vieleicht bekomme ich auch noch den Rest.
Monte
Antwort auf Beitrag Nr.: 27.663.794 von Montekaolino am 12.02.07 17:18:25
Interessanter Junior-Uranium Play - mal auf der Watchlist halten oder sogar mit einer kleinen Position einstiegen.
Der Uraniumboom steht gemäss Dimes ja vor der Tür....

http://www.aldershotresources.com/projects.asp
Antwort auf Beitrag Nr.: 27.685.801 von Panem am 13.02.07 17:30:50
Ja ein guter Wert kam gestern zu Zug.
Bin auch bei Kodiak Expl. KXL noch eingestiegen.
Monte
Antwort auf Beitrag Nr.: 27.687.037 von Montekaolino am 13.02.07 18:18:23
über eine Million Shares gehandelt....

kommt da was??
http://www.stockwatch.com/swnet/utilit/utilit_snapsh_result.…
Antwort auf Beitrag Nr.: 27.885.347 von opportunityaagv am 21.02.07 20:45:16
Kann mir das nur so erklären den Preisanstieg bei Uran auf 85,00 $
ziehen auch Werte die noch nicht so bekannt sind mit. Haben ja auch sehr gute Gebiete.
Das trifft auch auf Kodiak (KXL) als auch auf Benton ( BTC ) zu besitzen alle super Gebiete in
Uran,
Kupfer Nickel.
Abwarten wie sich die Kurse hier entwickeln werden.
Monte
+17%

Sehr übersichtliche lesenswerte Zusammenfassung!!!


ALZ.V - 5 Significant Uranium Properties in Canada, Australia & Africa

Besides HMI, Aldershot Resources Ltd. (ALZ.V) is another junior exploration not noticed by the market. The company has huge uranium properties in every uranium prolific land, Canada, Australia and Africa. I am surprised I did not find a thread for this company. Today it is traded at 35 cents, the way EXTREMELY undervalued in my opinion. Here are the properties held by the company:

1. The Zambian Uranium Project

Kariba Project [Zambia]

* Prospecting Licence PL LS310 covers over ~1061 km2
* Underlain by highly prospective Grit Marker Horizon of the Karoo Supergroup
* Potential for sandstone hosted uranium mineralisation
* Potential for uranium in fractures and fault zones
* Potential for detrital uranium style deposits
* Last explored in early 1980s
* Over 8 Mt of uranium resources reported recently to the north


Aldershot Resources Limited has been granted a Prospecting Licence (PL LS310) in the southern part of the Republic of Zambia. The Licence area in the Southern Province of Zambia on the northern shore of Lake Kariba (Kariba PL).

The known uranium deposits to the northeast of the PL area are being actively explored and OmegaCorp announced in September 2006 (ASX, OmegaCorp's Quarterly Report) a JORC compliant Inferred Resource Estimate of 16.4Mt @ 380 ppm U3O8 at a 200ppm U3O8 cutoff (13,700,000 lbs) in the Mutanga and Dibwe areas. In addition, Albidon's partner Energy Venture Limited's subsidiary African Energy Resources Limited, has identified a JORC compliant inferred resource of 5.5 million tonnes @ 400 ppm U3O8 (200ppm U3O8 cutoff) and containing 2,200 tonnes or 4.8 million pounds of U3O8, (ASX Report dated 19 September 2006) over the Njame North Deposit (58km or 36 miles to the northeast).

Other major players in Zambia: FYS.TO ($8); XE.V ($1.15)

2. The Turee Creek Uranium Project

Aldershot's 100 per cent owned Turee Creek Uranium Project in the Pilbarra Region of Western Australia hosts a near surface inferred resource of 1.05 million tonnes averaging 0.035% U3O8 (after Battey et al, 1987) yielding 810,000 lbs of contained U3O8. The best drill hole from this limited drill programme undertaken between 1972 and 1982 by Noranda, was 17 m at 1.25 lbs U3O8 per tonne.

In early 2006, Cameco staked around the Turee Creek deposit.

3. The Yuinmery Uranium Project

Aldershot's second Western Australia deposit, the Yuinmery Uranium Project, is also 100 per cent owned. The following is a direct quotation from the introduction to a report dated September 2, 1998 entitled "The Yuinmery Uranium Project" available as an open file in the Mineral Titles division of the Western Australian Department of Minerals and Energy:

"The Yuinmery Uranium Project is located 480 kilometers northeast of Perth and 65 kilometers south of Sandstone.

"The project contains an indicated mineral resource of 1.58 million tonnes averaging 0.037% U3O8 at a 0.025% cut-off."

The values stated yield 1,288,000 lbs of contained U3O8. Ian Faris states that there is excellent potential to increase the mineral resource by further exploration including drilling during the coming year. Three exceptional targets are present on this prospect:

1). extensions to the south and west from historical drilling;
2). uranium mineralisation intersected in shallow pits 7km to the south that have not been drill tested;
3). mineralized redox fronts in the deeper reduced sediments.

OCTOBER 31, 2006 Yuinmery Airborne Survey Completed.

The airborne radiometric anomaly associated with this mineralisation extends for approximately 1400m beyond the eastern end of the resource and two shallow holes in the area returned assays of 271 and 141 ppm U3O8.

The second anomaly approximately 4.5km to the southwest of the known mineralisation is 800m by 600m and has not been drill tested. Historical assay results from a nearby pit returned up to 360 ppm U3O8 while additional pit samples 200m south returned up to 420 ppm U3O8.

The third zone, 2.5kms to the north and sub-parallel to the known mineralisation, has a 4.5km east west extension. The area is essentially untested with only minor previous drilling which returned up to 141 ppm U3O8.

4. Quebec Uranium Project

Regarding Aldershot's extensive holdings north west of Hull, Quebec, Ian Faris has reported on February 23, 2006, on the favourable results in from the airborne radiometric and magnetic survey carried out by the Company last fall.

The survey has identified a zone of uranium enrichment away from the historical Yates Prospect area that has had only limited exploration. Historical results from the claim block have returned up to 2.68% U3O8 and 16.4% ThO2 (Lake Otter Mines Ltd., 1954)

An exploration programme is being designed to follow-up the anomalies identified from the airborne survey.

5. British Columbia Uranium Project

Mr Faris states, "The spectral analysis of ASTER satellite images covering Aldershot's properties in British Colombia is nearing completion. RM Resource Management is undertaking the work and the final report is expected in late March 2006. In this study, image analysis of the spectral data over known uranium occurrences is used to identify similar areas within Aldershot's properties. Initial results over the Atlin Project area have identified areas with a high correlation to known areas of mineralization. Exploration programs for the various claim blocks will be developed once the final report is available."



Northern Territory Uranium Project [NORTHERN TERRITORY, AUSTRALIA]
George Creek Uranium Project

- Licence covers 84km2 in the Pine Creek Orogen, 30km south of the historic Rum Jungle Uranium Field.
- Two small historical uranium mines on EL24550.
- No significant exploration since the 1980s.
- Historical resource of 6350 t ore @ 0.32% U3O8 at the Adelaide River Mine.
- Fault hosted vein type uranium mineralisation.
- Recent sampling returned upto 0.1309% U3O8 and 2.72 g/t gold from the Adelaide River Mine area and 0.1274% U3O8 from the George Creek Prospect.
- Airborne survey completed in November 2006.

Significant gold intersection recorded (5.94 g/t Au from 93.4 – 93.6m) at Possum Prospect.

The George Creek Project is located 95km south of Darwin in the Northern Territory immediately south of the township of Adelaide River. The project is made up by a single Exploration licence EL24550 granted on 7 December 2005 and covering 84 km2. The property covers the historical Adelaide River and George Creek Prospects. These prospects are vein-type uranium deposits in the Pine Ck Orogen which hosts Rum Jungle, South Alligator and East Alligator uranium deposits. The Rum Jungle Field is 30km to the north.

Aldershot undertook mapping and resampling during 2006 and an airborne radiometric-magnetic survey was completed in November 2006.

Mt Thomas Project

- Exploration Licence EL24557 granted on 17 December 2005 covers 67km² on the western edge of the Pine Creek Orogen.
- Contains the Mt Thomas Prospect which is 76km S of Rum Jungle Uranium Field on the Giant's Reef Fault system.
- 1.2m @ 2.49% eU intersected in 1991 drilling by Total Mining.

The Mt Thomas Project is located 125km south-southwest of Darwin in the Northern Territory. A single exploration licence, EL24557 granted on 17 December 2005 and covering 67km² defines the project area. The tenement covers two uranium prospects, Mt Thomas and Hayward Creek. The Mt Thomas prospect is a fault hosted vein type deposit where hole TOLP6, drilled in 1991, intersected 1.2m @ 2.49% eU (Total Mining Report CR19920326).

The targets are unconformity and structure hosted vein type uranium deposits, similar to the East Alligator uranium field and the Athabasca Basin uranium deposits in Canada.

Ngalia Project

- Highly prospective , unexplored area within 40km of 1.8 Mt uranium resource.
- Airborne radiometric survey due for completion in December 2006.
- Zones of uranium enrichment evident on existing broad spaced airborne surveys

The Ngalia Project is located on the western edge of the Ngalia Basin, 365km WNW of Alice Springs in the Northern Territory, Australia. It is covered by Exploration Licence, EL24571 (211km2). The target is classical sandstone-type uranium deposits within the lower units of the prospective Carboniferous Mt Eclipse Sandstone.

The Mt Eclipse Sandstone contains all of the known uranium deposits within the Ngalia Basin, including the Bigryli uranium deposit (1.8 Mt @ 0.21 % U3O8 at a 1000 ppm cutoff) that lies 40km to the northeast. The known deposits are "sandstone type deposits" with the uranium released by erosion of "hot" granites to the north, transported in oxidised fluids and precipitated in the sandstone by carbonaceous material and pyrite.

An airborne magnetic-radiometric survey is scheduled for completion in December 2006. A programme of mapping, ground checking followed by drilling will be undertaken to test the anomalies and interpreted prospective zones.

Other Projects

E24563 (Waterhouse West) has been offered for grant and is expected to be granted in February 2007.

Two of the properties (E24555-ABC & E24561-Mt Wedge) are subject to the Native Title process. They are not expected to be granted until late in 2007.

Within the Northern Territory, Aldershot currently has 6 properties, either granted or as applications. The properties are divided between the Pine Creek Orogen (E24550, E24555, E24557, E24563) host to the Alligator Rivers and Rum Jungle Deposits, and the Ngalia Basin (E24561, E24571) in Central Australia, host to the Bigryli Sandstone Deposit.

Three of the project areas are in the application stage.



Turee Creek Uranium Project [WESTERN AUSTRALIA]

100km2 Licence owned 100% by Aldershot

Historical resource of 1.05 Mt @ 350 ppm U3O8 (approximately 810,000 lbs contained U3O8)
Similarities to Athabasca Basin uranium deposits

Airborne radiometric-magnetic survey scheduled for February 2007 followed
EM/IP survey to define drill targets.

The Turee Creek Project, defined by Exploration Licence E52/1763 is located about 100 km west of Newman Township in the Pilbara Region of Western Australia. It covers 100 km2 and owned 100% by Aldershot.

Past exploration, particularly by Noranda Australia Ltd focused on secondary near-surface uranium mineralisation with the best drill intercept returning 26m of 568 ppm U3O8 in DDH1. A historical resource of 350 ppm U3O8 (approximately 810,000 lbs contained U3O8) was reported (Acclaim Exploration NL, 1984 ASX AR) but has not been verified by Aldershot.

Primary uranium mineralisation, recognised at the Angelo River Prospect, 38km to the westsouthwest is controlled by graphitic lithologies and has similarities to the Athabasca Basin deposits including associated altered sandstones containing uranium mineralisation within a bleached envelope (Pancontinental Mining A11692, p33). Recent field observations by Aldershot at the Turee Creek prospect has recognised an enveloping clay alteration.

The rocks types, the ages, the primary mineralisation and alteration indicate the systems responsible for the generation of unconformity type uranium deposits, as at the East Alligator Rivers Deposits in Australia and the Athabasca Basin Deposits in Saskatchewan are active here. This model has been discussed, but not tested by previous explorers and Aldershot plans to drill test this model after an EM-IP survey to define drill targets.

A contractor has been selected to undertake the EM-IP survey, supported by a geophysical consultant and a heritage clearance has now been completed to ensure no sacred sites or sensitive areas are disturbed. Timing is subject to contractor availability.


Hornitos Project [NORTHERN CHILE]

Aldershot may earn a 65% interest in the Hornitos claims by paying PBX a total of $370,000 over four years and engaging in an exploration work program totaling $1,300,000 over the same period. During the first year Aldershot is required to pay PBX $36,000 of which $16,000 has been paid, and engage in $260,000 worth of exploration.




OUTSTANDING SHARE CAPITAL:
40,831,289 common shares are issued and outstanding



Options

* 1,000,000 exercisable at $0.25 per share until April 1, 2009;
* 50,000 exercisable $0.25 per share until August 30, 2009;
* 300,000 exercisable at $0.25 per share until November 9, 2009
* 925,000 exercisable at $0.28 per share until April 21, 2010;
* 325,000 exercisable at $0.24 per share until August 4, 2010
* 60,000 exercisable $0.25 per share until March 1, 2011
* 750,000 exercisable $0.25 per share until May 23, 2011;


Total 3,410,000


Warrants

* 10,500 common shares (Global Securities Corporation) exercisable at the price of $0.41 per share until April 27, 2007
* 700 common shares (Global Securities Corporation) exercisable at the price of $0.41 per share until May 12, 2007
* 10,000 common shares (Global Securities Corporation ITF Amar Grewal) exercisable at the price of $0.41 per share until May 12, 2007
* 1,825,654 shares exercisable at the price of $0.41 per share until April 18, 2007 (51 placees)
* 5,030,000 shares exercisable at the price of $0.35 per share until April 24, 2008
* 76,300 shares exercisable at the price of $0.35 per share until April 24, 2008 (Finder's fee pursuant to private placement of 5,060,000 units)
Antwort auf Beitrag Nr.: 27.992.152 von Klardoch am 26.02.07 22:58:11
Moin,
danke für dein Posting.
Gruss,
Hoschie
Beitrag zu dieser Diskussion schreiben
YSS Corp, Cannabis Einzelhandel in Kanada