Victoria Gold drills 274.3 m of 2.5 g/t Au at Cove (Seite 178)
eröffnet am 23.06.09 08:27:10 von
neuester Beitrag
27.01.23 15:14:45
von
WKN: A2PVRH ·
Symbol: VI9A
Letzter Kurs
09:35:04
· Tradegate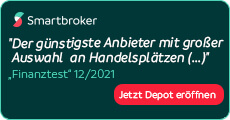 Werte aus der Branche Rohstoffe
| Wertpapier | Kurs | Perf. % |
| --- | --- | --- |
| | 70,00 | +76,77 |
| | 5,540 | +36,12 |
| | 0,645 | +26,47 |
| | 1,260 | +26,00 |
| | 19,710 | +24,67 |
| Wertpapier | Kurs | Perf. % |
| --- | --- | --- |
| | 0,620 | -10,14 |
| | 0,834 | -10,80 |
| | 5,080 | -11,81 |
| | 3,500 | -12,50 |
| | 0,820 | -12,77 |
Beitrag zu dieser Diskussion schreiben
Durchsuchen
Begriffe und/oder Benutzer
Feedback
Sep 25/09 Sep 25/09 Agro, Hugh Direct Ownership Common Shares 10 - Acquisition in the public market 100,000 $0.370
Sep 25/09 Sep 25/09 Agro, Hugh Direct Ownership Common Shares 10 - Acquisition in the public market 94,000 $0.365
Sep 24/09 May 07/09 Harvey, T. Sean Direct Ownership Warrants 55 - Expiration of warrants -75,000 $0.850
Sep 24/09 Sep 23/09 McConnell, John Charles Direct Ownership Common Shares 10 - Acquisition in the public market 37,500 $0.380
Sep 23/09 Sep 22/09 Williams, Chad Direct Ownership Common Shares 10 - Acquisition in the public market 2,000 $0.375
Sep 23/09 Sep 22/09 Williams, Chad Direct Ownership Common Shares 10 - Acquisition in the public market 48,000 $0.380
Sep 23/09 Sep 21/09 Williams, Chad Direct Ownership Common Shares 10 - Acquisition in the public market 50,000 $0.380
Sep 22/09 Sep 21/09 Agro, Hugh Direct Ownership Common Shares 10 - Acquisition in the public market 50,000 $0.385
Sep 22/09 Sep 21/09 Agro, Hugh Direct Ownership Common Shares 10 - Acquisition in the public market 100,000 $0.380
Sep 22/09 Sep 20/09 Agro, Hugh Direct Ownership Common Shares 10 - Acquisition in the public market 100,000 $0.375

Noch etwas zu der Aktionärsstruktur, Auszug der grössten Positionen

Bema Gold, EastWest Gold und Konross

Komplette Liste auf sedi.ca
Insider Name: Bema Gold Corporation
Insider Relationship: 3 - 10% Security Holder of Issuer
Ceased to be Insider: 2007-02-27
2006-05-12 Common Shares
19,558,325
2007-05-16 Warrants (Common Shares) 1,212,121
Insider Name: EastWest Gold Corporation
Insider Relationship: 3 - 10% Security Holder of Issuer
Ceased to be Insider: Not Applicable
2007-11-07 Common Shares
24,701,025
2007-07-25 Warrants (Common Shares) 850,000
Insider Name: Kinross Gold Corporation
Insider Relationship: 3 - 10% Security Holder of Issuer
Ceased to be Insider: Not Applicable
2008-12-18 Common Shares
37,201,025
2008-12-18 Warrants (Common Shares) 8,817,850
Victoria drills 47.6 m of 1.34 g/t Au at Santa Fe


2009-09-16 15:03 ET - News Release

Mr. Chad Williams reports

VICTORIA PROVIDES UPDATE ON ACTIVITIES INCLUDING ADVANCEMENT OF COVE AND EAGLE GOLD PROJECTS

Victoria Gold Corp. has released a status report on its two main gold assets, the Cove gold project and Eagle gold project, as well as an update on several of its other gold projects.

Victoria's transformation and growth has been significant over the past 12 months. Highlights include the completion of two major corporate transactions adding a total of 4.4 million ounces of gold that are NI 43-101 compliant to the company, and successfully completing the phase 1 drill campaign at the Helen zone located at Cove in Nevada.

The attached table summarizes the global resources of the company. The technical reports are all available at SEDAR.


GLOBAL RESOURCES SUMMARY

Resource Gold grade Contained
Deposit category Tonnes (g/t) ounces gold

Eagle gold project Indicated 98,584,000 0.845 2,678,269
Eagle gold project Inferred 2,023,000 0.671 43,642
Big Springs Inferred 13,984,253 2.67 1,195,000
Tassawini Indicated 10,766,600 1.3 436,600
Tassawini Inferred 614,000 1.7 32,500


Chad Williams, president and chief executive officer of Victoria Gold, commented: "Through successful exploration and well-timed acquisitions, Victoria has become one of the fastest growing gold companies in its peer group. Our exploration and phased development growth activities are expected to generate important milestones for the company prior to year-end."

Development projects

Nevada: Cove gold development project

The Helen zone at Cove is a new gold discovery made using the company's structural systematics exploration technique. Helen was the first of 14 targets drilled on the Cove property so the company believes that considerable exploration upside remains at Cove. Highlights of recent progress at Cove are as follows:


Scott Wilson Roscoe Postle Assoc. Inc. has been contracted to complete an NI 43-101 resource calculation and economic study, plus design and cost an underground exploration and bulk sampling program. This work should be completed by early November. The Nevada office of the U.S. Bureau of Land Management indicated that the permitting of an advanced underground exploration program for the Helen zone should take at least six months following completion of this engineering work.
In conjunction with Scott Wilson, Kappes, Cassidy and Associates have been contracted to conduct a series of metallurgical test programs to determine the best processing option and subsequent gold recovery.
As part of the input data required for this engineering work, Victoria recently completed a new detailed structural analysis of the Helen zone. Indications of another nearby intersection zone with similar characteristics to the Helen zone were discovered during this analysis. Further drilling at Cove may be completed prior to year-end subject to the company's overall drilling priorities.

Victoria has spent over $10-million (U.S.) at Cove to date, completing the work commitments to earn a 100-per-cent interest in the Cove project, such interest being subject to: (i) a back-in right in favour of Newmont Mining Corp. for a 51-per-cent interest at a cost to Newmont equal to 2.5 times the amount spent on the property by Victoria up to the time of the back-in decision; or (ii) a $1.5-million (U.S.) cash payment to Newmont and a maximum royalty of up to 5 per cent, depending on the prevailing gold price (including previous royalties) upon the delivery of a positive feasibility study completed by Victoria based on a minimum of 500,000 ounces of gold.

Yukon: Eagle gold development project

The Eagle gold project is located in the Yukon, Canada, a historically significant gold-producing region and, in the view of the company, a favourable mining jurisdiction. Victoria recently purchased this project through the acquisition of StrataGold Corp., which closed on June 4, 2009. Eagle is road accessible, has a low strip (waste-to-ore) ratio, and most importantly, has attractive metallurgical characteristics that make the deposit amenable to lower-cost heap-leach processing. Hydroelectric power is also available nearby.

The new prefeasibility study on Eagle conducted by Scott Wilson is well under way and it is on track to be completed by year-end.

A camp has been successfully set up and on-site technical work, including drilling with three rigs plus trenching, is in full progress.

Representatives from China, the media and buy-side investors visited Eagle over the past few weeks. Further site visits are planned prior to year-end (details can be found at the company's website).

Exploration projects

High-impact exploration continues to be a core focus for the company.

Nevada: Santa Fe gold exploration project

Victoria has the right to earn a 70-per-cent interest in the Santa Fe gold project from Barrick Gold Corp. by incurring exploration expenses in a total amount of at least $6.5-million (U.S.) over a six-year period. Cumulative expenditures were approximately $700,000 (U.S.) prior to the current exploration campaign that began several months ago.

Assay results from diamond drill hole BH-1, the first hole drilled by Victoria at Santa Fe, were received. There is an almost continuously gold mineralized interval from 172 to 375 metres downhole. The best intercept within this interval is 47.6 metres, starting at a downhole depth of 288.3 metres, and grading 1.34 grams per tonne gold (including 20 metres grading 2.24 grams per tonne gold). There are two narrow zones of no core recovery (321.3 to 321.9 metres and 322.5 to 323.1 metres) in this broad zone. With the completion of drilling of hole BH-1, Victoria's spending commitments at Santa Fe have been satisfied for 2009. Geologic mapping continues and future work on the property is currently being evaluated relative to the numerous promising exploration projects controlled by Victoria.

Project optimization activities

Nevada

Given the rapid increase in the number of gold properties in Victoria's asset portfolio over the past 12 months, certain Nevada exploration properties have recently been rationalized as part of a rigorous property optimization program. This included dropping the Black Canyon and Toiyabe claims. The Relief Canyon claim block has been reduced as well. On the other hand, Victoria continues to evaluate new higher-quality projects in the region.

Guyana

Through its acquisition of StrataGold, Victoria acquired a portfolio of gold projects in Guyana. Recent results from a phase 1 surface sampling program at the BRL joint venture with Newmont Overseas Exploration Ltd. displayed exploration potential that exceeded the company's expectations (see the July 20, 2009, news release in Stockwatch). Currently, follow-up trenching and mapping are being completed by Newmont as the operator on two high-grade anomalous areas. A diamond drill program is planned for the fourth quarter.

To determine how the recent exploration results fit in context within the company's primary plans of bringing Cove and Eagle to production in a timely manner, Victoria announced the appointment of Paradigm Capital Inc. as advisers several weeks ago. Interested third parties are visiting the company's Guyanese assets toward the goal of either acquiring some or all of the company's properties in Guyana, or entering into a joint venture with the company in respect thereof.

Corporate activities

Annual general meeting and personnel update

The company held its annual and special meeting in Toronto on July 22, 2009. All resolutions put forth at the meeting were passed, including approval of the stock option plan. All nominated directors were elected at the meeting and include: T. Sean Harvey, chairman and member of audit committee; Chad Williams, chief executive officer and president; John McConnell, executive vice-president; Hugh Agro, member of audit committee; Mike McInnis, member of audit committee; and Leendert Krol.

Victoria is pleased to announce the following appointments.

John Goyman is appointed as vice-president of Nevada projects. Mr. Goyman has extensive permitting and project development expertise, including former postings as: regional director of the B.C. Ministry of Mines; owner's construction manager for Newmont Mining's Hope Bay project; and vice-president, construction and operations, of Western Keltic Mines Inc.

Mark Ayranto is appointed as vice-president, corporate development. Mr. Ayranto comes to Victoria from StrataGold where he held the same position. Mr. Ayranto will be focused on the company's internal and external growth and asset optimization initiatives. Mr. Ayranto holds a BSc from Dalhousie and an MBA from Royal Roads University, and brings over 10 years experience in project and corporate development.

Norman Chang is appointed as manager, investor relations. Mr. Chang's background includes 11 years in capital markets with five years sell-side equities research experience and six years as a buy-side analyst and portfolio manager.

The technical contents in this news release were reviewed by Nancy J. Wolverson, independent consulting geologist. She reviewed the analytical results and the quality assurance/quality control procedures in place at the facilities of the company and the analytical laboratory. Ms. Wolverson is a certified professional geologist through the American Institute of Professional Geologists and is a qualified person as defined in NI 43-101. Dr. Raul Madrid, vice-president, exploration, of the company, directs the drilling and logging procedures and is responsible for the geologic interpretation.

We seek Safe Harbor.
Bid
# Orders # Shares Price

7 102,800 0.39
2 155,000 0.385
1 60,000 0.38
3 9,000 0.37
3 43,000 0.365

Ask
Price # Shares # Orders

0.39 62,500 1
0.40 13,500 3
0.41 21,500 3
0.415 20,000 2
0.42 51,500 5
12:01:48 V 0.39 +0.005 2,500 7 TD Sec 2 RBC K
12:01:48 V 0.39 +0.005 11,500 12 Wellington 2 RBC K
11:57:20 V 0.395 +0.01 1,500 99 Jitney 80 National Bank
11:30:25 V 0.39 +0.005 1,000 12 Wellington 1 Anonymous
11:08:45 V 0.39 +0.005 12,500 12 Wellington 2 RBC K
11:06:22 V 0.39 +0.005 193,500 9 BMO Nesbitt 9 BMO Nesbitt K
11:01:54 V 0.39 +0.005 25,000 12 Wellington 2 RBC K
11:01:34 V 0.39 +0.005 2,500 22 Fidelity 2 RBC K
11:01:17 V 0.39 +0.005 269,000 12 Wellington 12 Wellington K
10:57:09 V 0.39 +0.005 7,500 80 National Bank 2 RBC K
PP zu 0.45$...immerhin 0.10$ über dem Kurs vom 0.35$ oder 30!!%..
Zwar eine weitere Verwässerung aber man bekomt weitere 2 Mio$ zu einem aus meiner Sicht akzeptablen Ausgabepreis.....


Victoria Gold 4,231,055-FT-share private placement


2009-09-08 16:53 ET - Private Placement

The TSX Venture Exchange has accepted for filing documentation with respect to a brokered private placement for Victoria Gold Corp. announced June 29, 2009.


Number of shares: 4,231,055 flow-through shares

Purchase price: 45 cents per share

Agent's fee: A cash commission of $128,378 and 285,285 broker warrants payable to Sandfire Securities Inc., Toronto, Ont. Each broker warrant entitles the holder to acquire one common share at 45 cents until Aug. 6, 2010.


For further details, please refer to the company's news release dated Aug. 6, 2009.
Volumen nimmt langsam zu

...gestern über 700K, vorerst an der 0.40 abgeprallt...
Detailed Quote - VICTORIA GOLD CORP. -
http://www.vitgoldcorp.com
Sym-X Bid - Ask Last Chg % Vol $Vol #Trade Open-Hi-Lo Year Hi-Lo Last Trade News Delay
VIT - V 2.0 0.38 · 0.385 12.0 0.38 +0.03 8.6 789.7 304 144

VIT: Price Change % Change Volume Bid/Ask Day High/Low
0.415
+0.020 5.06% 299,000 0.400 / 0.415 0.415 / 0.395
Market by Price
Bids
Total Size # of Orders Price
62,250 3 0.400
25,000 1 0.390
16,000 3 0.385
15,500 4 0.380
5,000 1 0.375

Asks
Price # of Orders Total Size
0.415 1 41,000
0.420 4 57,000
0.425 1 5,000
0.430 2 63,000
0.435 3 23,000
Market by Order
Bids
Time of Order Broker Name Size Price
9:57:13 CIBC 250 0.400
9:57:54 BMO NESBITT 12,000 0.400
10:12:54 TD SEC 50,000 0.400
9:46:39 TD SEC 25,000 0.390
9:27:41 TD SEC 4,000 0.385
9:28:13 TD SEC 7,000 0.385
9:55:01 ANONYMOUS 5,000 0.385
7:34:03 TD SEC 1,000 0.380
9:54:05 TD SEC 8,000 0.380
9:54:07 TD SEC 1,500 0.380

Asks
Price Size Broker Name Time of Order
0.415 41,000 TD SEC 10:12:28
0.420 5,000 ANONYMOUS 6/22/2009 2:49:05
0.420 2,000 CANACCORD 6/23/2009 8:56:57
0.420 40,000 TD SEC 6/23/2009 10:33:26
0.420 10,000 HARRIS 10:09:49
0.425 5,000 ANONYMOUS 10:08:51
0.430 3,000 DESJARDINS 6/23/2009 2:00:04
0.430 60,000 CIBC 10:13:01
0.435 5,000 ANONYMOUS 6/22/2009 2:02:22
0.435 8,000 BMO NESBITT 6/23/2009 2:59:27
Durchsuchen
Beitrag schreiben
Victoria Gold drills 274.3 m of 2.5 g/t Au at Cove