ALCYONE RES LTD. SILBERPRODUZENT.. ehemals MACMIN Silver..wird sie es diesmal schaffen
eröffnet am 16.11.09 18:24:28 von
neuester Beitrag 15.09.16 12:13:40 von
ISIN: AU000000AYN6 | WKN: A0YC53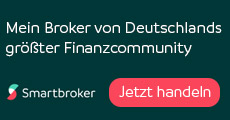 Beitrag schreiben
Durchsuchen
Hallo,
als ehemaliger Macminer möchte ich mal einen neuen Thread eröffnen zu:
ALCYONE RES. LTD. - Aktie WKN: A0YC53 | ISIN: AU000000AYN6 AYN
Homepage:
http://www.macmin.com.au/
AYN eingeben, alle NES sind dort einlesbar!
http://stocknessmonster.com/Stock-quote?S=MMN&E=ASX
Die Mine:
Die Vergangenheit und was geplant war, Einschätzungen und ehemalige Vorstellungen;
ASX Announcement 23rd October 2008
TWIN HILLS PRODUCTION FORECASTS
Mechanical installation of the upgraded crushing circuit has been completed and commissioning has commenced. Increased crushed product is expected to be available for stacking in the near future.
Based on the earlier crushing study the forecast silver production and site production cash costs for the Twin Hills Silver Mine are as shown in the table below. Silver production and
forecasts are illustrated on the bar chart.
The Company cautions that these figures are based on the following assumptions which could
vary and may not be achieved. We believe the assumptions are realistic but they remain to be
confirmed over time.
Note:
• US$ to AUD$ exchange rates will vary and thus cause the US$/oz site production cost to
change. The AUD$/oz site production cash cost will not vary significantly with exchange
rate fluctuations.
• The above projections are based on both the Crushing Circuit upgrade study and increased
shifts, and could vary depending on the crushing upgrade performance.
• It is important to note that there is a minimum three month time lag between the time of
stacking ore on the heaps, allowing leaching to commence, and the sale of the silver bullion
produced from that ore. For this reason a positive net cash flow will not be achieved until
the second quarter of 2009.
• Approximately $AUD1.2 million in additional capital is required to expand the Merrill Crowe
silver recovery facility and purchase a standby jaw crusher.
• To remain viable and achieve the above production levels and costs, the Company will need
to raise a minimum of AUD$5 million, including the capital above, by sale of assets and by
an equity raising.
In response to queries from shareholders, the Company is investigating the possibility of marketing its own silver bullion. There is a long lead time required, however, so this could not
be achieved until early 2009.
Dann das:
Schwarzer Montag bei MNN!!!!!!
http://stocknessmonster.com/news-history?S=MMN&E=ASX
http://stocknessmonster.com/news-item?S=MMN&E=ASX&N=205216
http://stocknessmonster.com/news-item?S=MMN&E=ASX&N=205222
The overview of Australia's silver focused producer...
The Rivertree project comprises an exploration licence (EL 5714) of 21 units, covering about 63 km2, located in north eastern NSW, 55 km northeast of Tenterfield. The licence incorporates numerous old mines and prospects. Historic production took place prior to 1925 and ceased due to ore processing difficulties with the technology of the day and lack of interest at the time in zinc.
In November 2004 Malachite entered into a joint venture agreement with Macmin Silver Limited under which Macmin purchased an initial 60% interest in Rivertree, together with a similar interest in Malachite's nearby Boonoo Boonoo project. Under that joint venture, Macmin has now earned a further 15% interest in Rivertree and Boonoo Boonoo by funding $500,000 of exploration expenditure on the two projects.
Sampling of dumps at Rivertree by Malachite tended to confirm the high grade, polymetallic nature of mineralisation, with substantial values in silver (100-2500 g/t Ag), gold (0.5-8.5 g/t Au) and zinc (up to 20% Zn), and accessory to significant values in lead, copper and tin.
This property comprises a single exploration licence (EL 6032) of 16 units (about 48km2) covering an old silver and gold field that has many of the characteristics of nearby Rivertree, although with a more notable gold component. It is located about 20 km northeast of Tenterfield in northern NSW and is subject to a joint venture with Macmin Silver Limited. Under that joint venture Macmin has purchased a 60% interest in Boonoo Boonoo, together with a similar interest in the Rivertree project, and has now earned a further 15% interest by funding $500,000 of exploration expenditure on the two projects.
Land tenure within the EL includes both freehold and State Forest. High grade fissure veins hosted by granite were mined around 100 years ago and some very rich grades are reported in the literature, although their significance is uncertain as little modern exploration has taken place.
Sampling of dumps and old workings at the Boonoo Boonoo gold-silver field in 2003 showed that most were highly anomalous in both gold and silver, with gold values in the range of 0.5 to 51.8 g/t Au, and silver values generally in the range of 10 to 345 g/t Ag. Significantly, these high gold and silver values are accompanied by only low to very low values of arsenic, antimony and base metals. A program of soil geochemistry and induced polarisation (gradient array) geophysics has helped define attractive drill targets at several of the old workings.
History
Tally Ho is located 45 kms south-west of Mackay in central coastal Queensland, and consists of two (2) Mining Leases (ML's 4770 and 4727), a surrounding Mineral Development Licence Application (MDL272) and a twenty-four (24) sub-block (76km²) Exploration Permit for Minerals EPM 15168 (Connors Range). Adjacent EPM 15775 (Dennison Creek) covers 78km² (23 sub-blocks).
In addition, a further exploration area (Mt Scott) for silver has been granted in the Mackay region. The historic Tally Ho workings consist of two short adits, a shaft and further afield, numerous shallow pits and trenches. The mine area was discovered around the turn of the century and selectively mined in a very small way from then until about 1915. The current mining leases have been privately held since 1974 and there has been no systematic surface exploration activity for silver, and no drilling has been carried out prior to that by Macmin.
The most comprehensive report on the property is that of Blanchard (Chief Geologist MIM, 1937), who examined and mapped some of the 'greisen' ('dogstooth' quartz vein) outcrops (Photo 1 & 2) in the area and carried out detailed channel sampling of the mineralisation along the 6 ft level (i.e. Adit No. 1), the 47 ft level (i.e. Adit No. 2) and the 64 ft level. Blanchard's best results came from Adit No. 2 where he recorded 13.1m at 273g/t silver, 2.69% zinc, 2.6% lead and 0.68% copper. He also recorded significant gold values but these could not be substantiated from re-sampling by the previous tenement holders.
The Mt. Scott tenement (EPM 15854) covers approximately 260km², the centre of which is located approximately 50kms south of the Tally Ho workings.
The tenement covers a Cretaceous Age Granitoid intrusion (Mount Scott Granite) which is described by Queensland Government geologists as "a pink medium grained, slightly to moderately porphytic hornblende biotite granite. A characteristic feature is the presence of numerous irregular miarolic cavities up to approx 20mm across. These cavities are partially filled or filled with epidote, quartz and tourmaline and the granite is moderately altered."
Exploration for porphyry copper and epithermal gold was carried out by a number of exploration companies in the 1970's and 1980's. A number of low-order basemetal anomalies were established and investigated, but not drilled. In light of our understanding of the geological and structural controls on the Tally Ho silver mineralisation we believe this tenement to be highly prospective from silver and base metal mineralisation.
[/url]
Das war mal geplant:
Der Rest von der ehemaligen MACMIN kann man hier nachlesen:
http://www.wallstreet-online.de/diskussion/1054049-221-230/m…
ABER, mit Vorsicht zu Genießen:
Pro-forma Capital Structure
The capital structure of the Company following completion of the Recapitalisation is summarised below:
Shares Options
Currently on issue 511,098,640 33,544,003
Post 20 for 1 consolidation 25,554,932 1,677,200
Issued under the Recapitalisation 575,000,000 150,000,000
Total 600,554,932 151,667,200
So, ich hoffe ich konnte ne kleine Zusammenfassung liefern und es handelt es sich nicht um eine Kauf/Verkaufsempfehlung!!!
Gruß
TimLuca
eheml. Longie bei Macmin...

Die Aktienflut von über 500 Mio durch eine 20:1 - komprimierung einzudämmen halte ich für sinnvoll, denn bei einer relativ kleinen Mine sind 500 Mio shares tödlich für jede Fantasie.

ABER :

Frage nach der Kursentwicklung wird entscheidend sein.
Bekommt das Management das Unternehmen tatsächlich in die Überholspur ?
Welche Verwässerungen sind noch nötig für einen reibungslosen Betrieb ?
Und noch viele mehr !

Eine genaue Beobachtung und vorausschauende Kalkulation ist es allemal Wert.

Glück auf, ALCYONE

Picker56
Antwort auf Beitrag Nr.: 38.397.161 von Picker56 am 16.11.09 18:44:05
Tja, das wird sich weisen, aber ich bin sehr sehr vorsichtig!!!!!

Vorteil, die Mine steht, ob sie läuft, wir werden es sehen....
Gruß
TimLuca


Antwort auf Beitrag Nr.: 38.397.578 von TimLuca am 16.11.09 19:27:25
Hi TimLuca,
bleib ab sofort nur als Beobachter und Mitleser dabei.
Schaun wir mal wie sich unsere Reststücke entwickeln.

Metallix
ALCYONE TO RE-LIST ON ASX

METALLURGICAL TEST WORK COMMENCES AT TWIN HILLS SILVER PROJECT, QLD



Alcyone Resources Limited (ASX: AYN; "Alcyone" or "The Company'') is pleased to advise that its shares will recommence trading on the Australian Securities Exchange (ASX) tomorrow (Tuesday, 17 November) as the work program at its 100%-owned Twin Hills Silver Project in Queensland gathers momentum.



The re-listing of Alcyone follows the recapitalisation and reconstruction of the former Macmin Silver Ltd, which was placed into administration in November 2008 following operational challenges at the Twin Hills mine combined with difficulties in raising additional capital due to the Global Financial Crisis.



A subsequent recapitalisation proposal, name change and $4 million capital raising completed in October 2009 resulted in the termination of the Deed of Company Arrangement on 13 October and the Company's emergence from voluntary administration.



Alcyone has now received approval from the ASX for the reinstatement of its shares to trading. This follows lodgment of its interim accounts for the six months to December 2008 and its Annual Report for the year to 30 June 2009. At the time of relisting, Alcyone has approximately $3.0 million cash at hand.



The Twin Hills Project, which is located 240km south-west of Brisbane, started production in March 2007 and went on to produce approximately 500,000 ounces of silver before being placed on full care and maintenance in July 2009 (*refer Note 1 below).



The Project offers a near-term production opportunity for Alcyone with extensive infrastructure already on site. This includes a pre-stripped open pit mine, ore stockpiles, some processing facilities, leach pads, administration buildings, a laboratory and associated workshops.



Following the recapitalisation, Alcyone has already commenced work on a program aimed at assessing the potential to resume silver production at Twin Hills. This will initially include verification of historical metallurgical test work to confirm the parameters for a re-design of the processing system, as well as a complete review of all available geological data with the aim of delivering a new JORC-compliant resource statement. This will be followed by an assessment of the potential upside to convert the resources to reserves and increasing resources through further exploration.



Since assuming control of the Company on 13 October 2009, work undertaken has included the collection of a 1.7 tonne metallurgical sample which has been delivered to an independent Perth-based laboratory, and commencement of a metallurgical test work program. In addition, the technical team has identified data not previously entered into the geological database and work is now underway to update this database prior to undertaking detailed ore body modelling.



Following the receipt of metallurgical results – expected in the first half of 2010 – and a subsequent assessment of the Project's economic parameters, a decision will be made on the best way to move forward.



Commenting on the re-listing, Alcyone's Managing Director, Mr. Andrew King, said: "With the corporate and compliance work now completed, we're very pleased to be able to get on with the job of working towards getting Twin Hills back into production.



"We believe that the Project has the potential to deliver solid and profitable production levels and, with the majority of the infrastructure already in place, we expect the transition back into production to be quite rapid subject to delivery of satisfactory project economics," he added.



"I would like to take this opportunity to thank everyone involved with the recapitalisation and re-listing of Alcyone, especially shareholders of the previous entity, Macmin Silver Ltd, for their patience and support in what has been a lengthy suspension."



The Company will provide further updates to the market as they become available.



Background Information

The recapitalisation of Macmin Silver Ltd and its name change to Alcyone Resources Ltd has taken approximately 12 months from when the Company was placed into administration on the 3rd November 2008. The new Board and Management team has been working on the overall proposal since December 2008. This work has included site Due Diligence Inspections, discussions with representatives of the Queensland Government and its administration, as well as a detailed review by Independent Experts into the potential viability of the Twin Hills Project.



This process has provided the Alcyone team with a level of confidence to persevere with their overall acquisition strategy which has resulted in the successful recapitalisation of the Company. The ensuing work program will independently determine the overall viability for the commencement of commercial silver production.



Note 1: Production statistics have been collected from information in previous ASX releases combined with information supplied by previous

Directors and management of the Company and the Administrator and have not been independently verified by the current Directors.



ENDS



For further information: Released by:

Andrew King – Managing Director Nicholas Read / Paul Armstrong

Alcyone Resources Read Corporate



Mobile: 0419 929 046

If you would rather not receive future company information, please reply to this e-mail with the word "unsubscribe" in the subject.

READ CORPORATE
Public Relations Corporate Communications
T: (+61-8) 9388-1474 | F: (+61-8) 9388-1472 | E: info@readcorporate.com.au | Web: www.readcorporate.com.au
Aus den HC


See the article below from today's Age written by Barry Fitzgerald - Garimpeiro...it's spot on !

"THE stellar share price performance of Cobar Consolidated Resources (CCU) is proof enough that local investors can be switched on by pure silver players. Since Garimpeiro had a look at the stock on September 21, CCU has rocketed from 14¢ to 38¢, valuing the group at $44 million as it heads towards becoming a silver producer from its Wonawinta silver project in NSW.

That's why it will be interesting to see what happens to Alcyone Resources (AYN) when it relists tomorrow. Alcyone is the former Macmin Silver that went into administration last November after poor recoveries at its Twin Hills mine near Texas in Queensland, just over the border from NSW, stuffed things up. An inability to recapitalise during the global financial crisis also did not help Macmin's cause. With new management and a $4 million recapitalisation at the princely price of 1¢ a share, Macmin has since been released from administration and is ready to have another go at Twin Hills under the new moniker of Alcyone. At the recapitalisation price, it will have a market value capitalisation of about $6 million (600 million shares).

That's pretty interesting given Macmin would have spent about $30 million on exploration and development at Twin Hills, of which plant and equipment on site would be worth about $12 million. Production under Macmin started in March and ran to July 2009 for the production of about 500,000 ounces of silver.

The new guard behind the project has now set out to get the mine back into production, as you would want to do to capture the bumper silver prices on offer of more than $US17 an ounce. But there is going to be a careful reassessment of all aspects of the project before the return to production is made although Alcyone is as advanced as a near-term silver producer could be in the current hot market for the metal."
Ein besseres Bild habe ich nicht gefunden, allerdings, wir befinden uns noch unter der Erde!!!
Gruß
Timluca
Bei diesem Explorer steht die Frage, ob und wieviel der gesuchten Resource tatsächlich in der Erde schlummert, schon mal nicht mehr an erster Stelle.
Ich bin mal gespannt, ob aus dem geplanten Projekt jetzt etwas wird!
BTW habe ich einen Explorer mit ähnlichem Ansatz "entdeckt": Klondike Silver hat sich auf die Wiederbelebung von stillgelegten Minen spezialisiert (und hat sogar schon Tonnage verkauft!). Bei Interesse schaut's mal rein:
http://www.wallstreet-online.de/diskussion/1154165-1-10/klon…

Beitrag zu dieser Diskussion schreiben