Salesforce.com - SaaS/Cloud Computing (Seite 33)
eröffnet am 08.02.10 10:25:35 von
neuester Beitrag
02.03.22 11:55:10
von
ISIN: US79466L3024 | WKN: A0B87V |
Symbol: CRM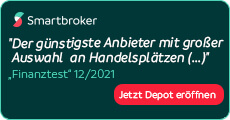 Beitrag zu dieser Diskussion schreiben
Werte aus der Branche Informationstechnologie
| Wertpapier | Kurs | Perf. % |
| --- | --- | --- |
| | 15,200 | +437,10 |
| | 11,600 | +364,00 |
| | 11,300 | +296,49 |
| | 893,85 | -66,71 |
| | 8,170 | -66,92 |
| | 456,00 | -76,14 |
TOKYO, October 5, 2010 /PRNewswire/ --

- Facility scheduled for completion in 2011 -

Salesforce.com [NYSE: CRM], the enterprise cloud computing company, and NTT Communications (NTT Com) announced on October 5 an agreement to establish a data center in Tokyo to support salesforce.com's cloud computing services. As salesforce.com's newest worldwide data center, the Tokyo facility will help support the company's growing customer base in Japan once it is completed in 2011.

Comments on the news

"Salesforce.com has seen explosive growth in Japan," said Marc Benioff, chairman and CEO, salesforce.com. "NTT Com has been a trusted partner for many years, and we look forward to expanding our relationship with them on the new data center to support continued customer success in the region."

"I am delighted that salesforce.com has chosen NTT Com as their data center partner in Japan based on their recognition of our proven data center operations in some 100 locations worldwide, and our ability to provide top-level architecture, equipment and security," said Shinobu Umino, senior executive vice president, NTT Com. "We have established a trusted relationship through our offering of Salesforce over VPN, and now we look forward to salesforce.com using our top-quality data center services to provide highly reliable cloud services."

Cloud Computing Momentum in Japan

Japan's cloud service market is expected to grow to around 2.4 billion yen by 2015, according to a Ministry of Internal Affairs and Communications report (1). In addition, Japan's information and communications infrastructure is said to rank No. 1 among 24 countries and regions globally, especially in terms of the speed and price competitiveness of its broadband technology (2). By opening a data center in Japan, salesforce.com will gain access to an advanced network that will further increase the speed of the company's cloud computing services for Japanese and Asian customers.
UBS Sees Salesforce.com Releasing a "Killer App" Upgrades to Buy (CRM)
Written on Wed, 07/14/2010 - 10:13am
By Chip Brian

7/14/2010-UBS issued a note to clients upgrading shares of Salesforce.com (NYSE:CRM) to Buy from Neutral and boosting its target to $111 from $90 citing expectations for better-than-expected results.
UBS analyst Brent Thill said, "Our upgrade is based on: (1) Chatter product gives us increased comfort on co. exceeding FY11 guidance and achieving higher FY12 growth; (2) co boasts industry-leading growth despite recession + accelerating momentum in deferred revs, bookings, & transaction volume; (3) positive stock seasonality leading up to Dreamforce user conference (avg. +42% gain during Aug-Nov period, in CY2004-09 ex-08) + enterprise demand seasonal uptick in back half of the year."
UBS went on to say, "Chatter seems to have all the looks of a potential killer app, including a real viral component. The private beta launched with 100 customers in February, was expanded to 5,000 by June before it hit general availability, and saw 10,000 customers go live (13% of installed base) in the first week."
Salesforce.com Announces Fiscal First Quarter Results
First Enterprise Cloud Computing Company to Exceed $1.5 Billion Annual Revenue Run Rate
- Record Quarterly Revenue of $377 Million, up 24% Year-Over-Year
- Record Operating Cash Flow of $143 Million, rises 46% Year-Over-Year
- Deferred Revenue of $665 Million, up 21% Year-Over-Year
- Record 4,800 Net New Customers in Quarter
- GAAP EPS of $0.13, down 13% Year-Over-Year
- Non-GAAP EPS of $0.30 rises 7% Year-Over-Year
- Company Raises FY11 Revenue Guidance to $1.545 Billion to $1.555 Billion
SAN FRANCISCO, May 20, 2010 /PRNewswire via COMTEX/ --Salesforce.com (NYSE: CRM), the enterprise cloud computing company, today announced results for its fiscal first quarter ended April 30, 2010.
(Logo:
http://www.newscom.com/cgi-bin/prnh/20050216/SFW105LOGO)
"We are delighted to report that revenue grew 24% to propel salesforce.com past the $1.5 billion annual revenue run rate," said Marc Benioff, chairman and CEO, salesforce.com. "Operating cash flow grew to a record $143 million, and we added 4,800 net new customers during the quarter, also a new record. It was an outstanding quarter for salesforce.com."
Salesforce.com delivered the following results for the first quarter:
Revenue: Total Q1 revenue was $376.8 million, an increase of 24% on a
year-over-year basis. Subscription and support revenues were $351
million, an increase of 24% on a year-over-year basis.
Professional services and other revenues were $26 million, an
increase of 13% on a year-over-year basis.
Earnings per Share: Q1 GAAP diluted earnings per share decreased 13%
year-over-year to $0.13, while non-GAAP diluted earnings per
share rose 7% year-over-year to $0.30. The company's non-GAAP
results exclude the effects of $26 million in stock-based
compensation expense, approximately $2.5 million in amortization of
purchased intangibles, and $5.5 million in non-cash interest
expense related to the convertible senior notes. All EPS
calculations are based on 132 million fully diluted shares
outstanding during the quarter.
Customers: Net paying customers rose approximately 4,800 during the
quarter to finish at approximately 77,300. Since April 30, 2009,
the company has added approximately 18,000 net paying customers, an
increase of roughly 30%.
Cash: Cash generated from operations for the fiscal first quarter was
$143 million, up 46% year-over-year. Total cash, cash equivalents
and marketable securities finished the quarter at $1.9 billion, an
increase of approximately $918 million from the year prior including
approximately $500 million in net proceeds from the company's
convertible senior note financing in January 2010.
Deferred Revenue: Deferred revenue on the balance sheet as of April
30, 2010 was $665 million, an increase of 21% on a year-over-year
basis.
As of May 20, 2010, salesforce.com is initiating guidance for its second quarter, fiscal year 2011. For fiscal year 2011, the company is updating the guidance it provided on February 24, 2010.
Effect of Acquisitions on Guidance: On May 7, 2010, the company
closed the acquisition of Jigsaw Data Corporation. The acquisition
is expected to reduce both GAAP and non-GAAP EPS performance for
fiscal year 2011 by approximately $0.20 and $0.11, respectively.
In addition, the company currently anticipates closing two small
technology-related asset acquisitions in the second quarter that it
currently anticipates will reduce fiscal year 2011 GAAP EPS by an
estimated $0.03 and non-GAAP EPS by approximately $0.02.
Together, the accounting for the Jigsaw acquisition and anticipated
asset acquisitions are expected to reduce fiscal second quarter EPS
by approximately $0.07 on a GAAP basis, and approximately $0.03 on a
non-GAAP basis. These amounts are reflected in the company's
guidance, which follows.
Q2 FY11 Guidance: Revenue for the company's second quarter is
projected to be in the range of approximately $381 million to
approximately $383 million.
GAAP fully diluted EPS is expected to be in the range of
approximately $0.07 to approximately $0.08, while non-GAAP fully
diluted EPS in Q2 is expected to be in the range of approximately
$0.26 to approximately $0.27. The company's non-GAAP EPS estimate
excludes the effects of stock-based compensation expense, expected
to be approximately $28 million, amortization of purchased
intangibles related to acquisitions, expected to be approximately $7
million, and non-cash interest expense related to the convertible
senior notes, expected to be approximately $6 million. EPS
estimates assume a GAAP tax rate of 43%, and a non-GAAP tax rate of
39%. All EPS estimates assume an average fully diluted share count
of approximately 135 million shares.
Full Year FY11 Guidance: The company is raising its full fiscal year
2011 revenue guidance from the guidance previously provided on
February 24, 2010. Revenue for the company's full fiscal year 2011
is projected to be in the range of approximately $1.545 billion to
approximately $1.555 billion.
For the company's full fiscal year 2011, fully diluted GAAP EPS is
expected to be in the range of approximately $0.38 to approximately
$0.40, while fully diluted non-GAAP EPS is expected to be in the
range of approximately $1.13 to approximately $1.15. The non-GAAP
estimate excludes the effects of stock-based compensation expense,
expected to be approximately $117 million, amortization of purchased
intangibles related to acquisitions, expected to be approximately
$25 million, and non-cash interest expense related to the
convertible senior notes, expected to be approximately $23 million.
For purposes of the full fiscal year 2011 GAAP and non-GAAP EPS
calculation, the company is expecting an average diluted share count
of approximately 136 million shares, a GAAP tax rate of
approximately 41%, and a non-GAAP tax rate of approximately 38%.
Salesforce.com To Buy Web-Based Address Boock Jigsaw For $142 Million

4-21-10 6:49 AM EDT | E-mail Article

DOW JONES NEWSWIRES

Salesforce.com Inc. (CRM) said it has agreed to buy Jigsaw, maker of a Web- based business address book, for at least $142 million as the business-software maker looks to expand its offerings further.
The company could pay Jigsaw's owners up to 10% more depending the performance of the cloud-based data-services provider. Jigsaw has more than 1.2 million members, who maintain a contact database of more than 21 million employees of 4 million companies.

Salesforce.com--a provider of on-demand software that helps manage customer information for sales, marketing and customer support--has continued to report growth throughout the recession. The company's profit surged in its latest quarter as it forecast results for the coming period and the year that topped the estimates.

The acquisition is set to close in the quarter starting May 1 and cut earnings the rest of the fiscal year.

Salesforce.com's stock closed at $84.48 on Tuesday and was inactive premarket trading. The shares have more than doubled in the last 12 months.
Apr 20, 2010 18:01 ET
Top U.S. Salesforce.com Partner Echo Lane Acquired by hiSoft, China's Leading IT Outsourcing Company

BEJING--(Marketwire - April 20, 2010) - Echo Lane, one of the top U.S. solution providers for Salesforce.com and other cloud applications, announced it has been acquired by hiSoft Technology International Limited, the leading global information technology outsourcing company headquartered in China. This is the most aggressive push yet into the U.S. cloud computing market for a major China-based IT Outsourcing company.

Under the terms of the agreement, Echo Lane will remain a wholly owned subsidiary of hiSoft, and the firms will join forces to expand their dominance in the cloud computing market, serving Global 2000 customers in the United States, Asia and Europe.

"Over the past eight years of working together, hiSoft has become AIG Edison Life's essential business partner in the areas of application system development and business process outsourcing," said Tohru Futami, Managing Director and CIO, AIG Edison Life Insurance Company. "We welcome hiSoft's acquisition of Echo Lane, as we expect that it will bring great value and benefits to both hiSoft and AIG Edison Life. The combined companies will contribute greatly to our strategic cloud computing initiatives."

Echo Lane was founded by Salesforce.com alumni in 2004 with an exclusive focus on cloud computing solutions. The firm has since earned a solid reputation executing strategic cloud-based initiatives for customers in the manufacturing, high-tech and financial services industries. In addition, Echo Lane provides a full set of business process and information technology consulting services around the software-as-a-service model. Two deep specialties are: the migration of custom, legacy, and traditional on-premise applications to cloud computing solutions, and the implementation of fully integrated, end-to-end CRM solutions using leading cloud computing applications including Salesforce.com, Big Machines, and Eloqua.

"The acquisition of Echo Lane is an important step in hiSoft's strategy to strengthen our global cloud service capabilities, as well as our CRM consulting practice," said Tiak Koon Loh, CEO of hiSoft. "As one of Salesforce.com's elite partners, with more than 1,000 completed projects in the past six years, Echo Lane brings an impressive portfolio of cloud computing knowledge and experience. This, combined with hiSoft's deep engineering expertise, extensive delivery capabilities in China, and broad CRM experience within enterprise customers in the financial services, technology, and manufacturing sectors, will allow us to provide our global customer base a whole new level of innovative and cost-effective cloud deployment services."

With more than 4,500 employees across 16 global business offices and eight Asia delivery centers, hiSoft is a trusted outsourcing partner to its clients, leveraging a 'flexshoring' service delivery model via mostly China-based development centers. With an even mix of research and development services for those clients that build and sell technology products, and information technology services for those clients that leverage technology to run their companies, hiSoft is well known for both its engineering depth and industry breadth. hiSoft is a private company backed by Draper Fisher Jurvetson, ePlanet Ventures, GE Capital, Granite Global Ventures, Intel Capital, Mitsubishi UFJ Securities (HK) Capital Limited and Sumitomo Corporation.

"We are very excited to join forces with hiSoft, because together, we now have the flexibility to offer clients an extensive array of end-to-end cloud and other technology solutions delivered by either onshore or offshore teams, depending on the client needs and requirements," said Alana Kaselitz, Principal of Echo Lane. "The power of our cultures working together will allow Echo Lane to leverage hiSoft's reach, technology prowess and resources, and offer our hands-on-expertise to a wider global market."

For more information, please visit Echo Lane at www.echo-lane.com and hiSoft at www.hisoft.com.

Media Contacts:
hiSoft
Sarah Bajc
Email Contact

Echo Lane
Maricor Resente
Email Contact
Click here to see all recent news from this company
Salesforce.com Sees Frenzy of Insider Sales
by: Sunil Shah April 01, 2010 | about: CRM
Sunil Shah

One important barometer in a company's valuation is the magnitude and direction of transaction activity of its officers. After all, they are in the best position to assess its current sales momentum, with access to data before it hits the public domain. Although there is an underlying assumption that these officers are a good judge of the company's valuation (which may not always hold true), aggressive buying or selling of a company's share by 'insiders' should not be ignored.

Although I have been bewildered by CRM's valuation when it was 50% lower, I am now very reassured that my cynicism of its valuation is shared.

Insiders are abandoning ship like the Titanic.

Taking the data from Yahoo's finance site, the overall figure of sales in the last 6 months says sell activity amounted to about 10% of current holdings: not too alarming.

However this is heavily skewed by one holder, the CEO, Benioff, who founded the company and still holds 12.4 million shares. Yes he has been selling 10,000 shares a day, each and every day for the recent past, but this is dwarfed by his massive holding. Result: he disposed of 7.5% of his holding (proceeds about $65m) in the last 6 months.

The startling point is this. It jumps out (like a hole in the head) when you examine the residual. In the last 6 months, the other officers & directors have dumped 32.5% of their entire holdings. See table below, data from Yahoo finance.

And I don't blame them - the share valuation borders on the ludicrous.

Sales for last six months 1,383,550

Sales for Benioff 940000

Sales ex Benioff 443,550


Holdings at 3/10 total 13,796,193

Benioff Holdings 12,431,006

Holdings ex Benioff 1,365,187


Totals sales last 6 m as %age of current holdings 10.0%

Benioff sales last 6 m as %age of current holdings 7.56%

Other Officers sales as %age their of current holdings 32.5%

So the conclusion: The other officers, apart from the CEO Benioff, have sold almost one third of their entire holdings. Some have liquidated their entire positions. Ignore such a stampede at your peril.
Salesforce Reports Strong Quarter, Raises Outlook
by: Sam Diaz February 24, 2010 | about: CRM
Sam Diaz

Salesforce (CRM), which markets itself as an enterprise cloud-computing company, today reported fourth quarter and fiscal year 2010 results. (Statement)

For the quarter, the company said fourth quarter profit was up 48 percent, coming in at $20.4 million, up from $13.8 million for the same quarter a year ago. GAAP earnings per share were up 41 percent, growing to 16 cents, compared to 11 cents a year ago. Revenue was $354 million, up 22 percent.

For the fiscal year, eps was 63 cents, up 82 percent from a year ago, on revenue of $1.31 Billion, a 21 percent jump from a year earlier. In a statement, chairman and CEO Marc Benioff said:

As our full year results demonstrate, the movement to Cloud Computing is driving exceptional growth for salesforce.com. Our Sales Cloud, Service Cloud, and Custom Cloud businesses all delivered outstanding results. And the story is getting better: last week we launched a private beta program for Salesforce Chatter, allowing customers to experience first hand the next generation business collaboration model — a powerful alternative to legacy products such as Lotus Notes and Microsoft SharePoint — by delivering on the social models made popular by Facebook and Twitter.

For the quarter, total customers grew 31 percent from the year ago, up to 72,500. For the year, the company added 17,100 net new customers.

Looking ahead, the company forecast first quarter revenue to be in the range of $365 million to about $367 million with GAAP eps to be 12-13 cents and Non-GAAP eps to be approximately 29-30 cents. For the full year, the company raised the guidance it previously offered, with revenue growth now expected to be between 16 percent to 17 percent. GAAP eps is expected to be 58-60 cents and Non-GAAP eps targeted for $1.25 to $1.27.

Shares of salesforce were up slightly in regular trading, closing at $69.44. Share were on the rise in after-hours trading.
Global CIO Quick Take: Don't Crown Salesforce Cloud King Just Yet

CEO Marc Benioff has something most companies don't--blockbuster sales results. But in his latest market expansion, he's in for a fight.

By Chris Murphy
InformationWeek
Februar 25, 2010 07:18 PM

Salesforce CEO Marc Benioff did everything short of whistling "zip-a-dee-doo-dah" while discussing the past year's financial results during a conference call this week. What, you didn't have boffo sales growth last year? Your sales aren't up 21% for the year, cash flow up 18%, earnings per share up 82%? Guess you're not Salesforce, then.

"We just went through one of the most horrific times of all time for technology spending," Benioff said. "One of the most difficult times for a lot of companies, and certainly a difficult time for our peers. Yet Salesforce.com kind of sailed through it really well. ... If anything was going to injure us, it's kind of what we have just gone through."

More Insights
Whitepapers

* A CISO's Guide to Application Security
* 7 Practical Steps for Federal Cyber Security and FISMA Compliance

Webcasts

* Leading Analyst to Present ROI Model of IT and End-User Collaboration
* Clustering Database Applications to Lower Costs

Reports

* Google Rethinks The Operating System
* HTML 5 Starts Looking Real (Dr. Dobbs)

Videos
Al Williams gives you a demor of One-Der: The One Instruction CPU Motorola and Others Talk at Cable Show 2008 About The Trends and the Technology Behind Device and Time Shifted Content Hear Randy's vision for the data center of the future and how he intends to slay the legacy monsters.
Al Williams gives you a demor of One-Der: The One Instruction CPU
Impressively, 30% of Salesforce's new business growth comes from products other than its flagship salesforce automation service, primarily from its customer service online software and its online custom app platform.

Four years ago, InformationWeek asked in a cover story "Does Salesforce.com Have The Chops To Become A Billion-Dollar Company?" Now that it's on a $1.4 billion-a-year run rate, Benioff has his sites on $2 billion a year, planning to spend on salespeople even if it means slightly slower growth of its profit margin. With only 31% of sales outside the U.S., there's a lot of greenfield out there.

"We're just not in enough deals. ... We need to continue to visualize ourselves beyond that $2 billion revenue number with a fully diversified product line," he said. "That's where we're moving." The next big product in Salesforce's pipeline is Chatter, a Facebook-like collaboration platform it plans to start selling sometime later this year.

It's a growth story that rings true.

What doesn't ring true, though, is Benioff's summary dismissal of legacy vendors as competitors in the cloud. It worked for CRM, where Salesforce.com's tool was one-of-a-kind. But the crowded world of collaboration, where it's headed with Chatter, is a whole other fight.

Chatter is intriguing. But for solving a lot of everyday practical collaboration headaches, so is Microsoft's coming online version of Office. And as far as adopting a SaaS collaboration platform, a lot of CIOs will give a long look this year to Outlook--meaning they'll seriously consider pushing that to the cloud. Or perhaps even replace it with Google Apps, opening new options for collaboration. Can IBM revitalize Lotus with aggressive pricing of a cloud option? Can Cisco turn WebEx into more than an online conference room? Are companies too entrenched with SharePoint to even consider another collaboration platform? I raise all these because there a lot of reasons for CIOs to build additional functions--Facebook-like functions--into collaboration platforms employees already use, rather than bring in another.

Chatter is intriguing because it promises something different--that it'll make collaboration an embedded part of things you already do, and apps you already use. To claim that coveted role, though, Salesforce will have to take on some very real rivals with their own cloud-based stories.
was wolen die mit dem Bond? Haben Hunderte Mio. Cash auf der Bilanz...:
19.01.2010 22:32
Salesforce.com Announces Closing of $575 Million Offering of 0.75% Convertible Senior Notes Due 2015
SAN FRANCISCO, Jan. 19 /PRNewswire-FirstCall/ -- Salesforce.com , the enterprise cloud computing company, today announced the closing of its private placement of $575 million aggregate principal amount of convertible senior notes due 2015 (which includes $75 million aggregate principal amount of the notes issued in connection with the exercise by the initial purchasers of their overallotment option).
(Logo:
http://www.newscom.com/cgi-bin/prnh/20050216/SFW105LOGO)
The notes will be unsecured, unsubordinated obligations of salesforce.com, and interest will be payable semi-annually at a rate of 0.75% per year. The initial conversion rate is 11.7147 shares of common stock per $1,000 principal amount of notes (which is equivalent to an initial conversion price of approximately $85.36 per share). Prior to October 15, 2014, the notes will be convertible only upon the occurrence of specified events; thereafter until maturity the notes will be convertible at any time. Upon conversion, the notes will be settled in cash and shares of salesforce.com's common stock (subject to salesforce.com's right to pay cash in lieu of all or any portion of such shares). BofA Merrill Lynch acted as sole book running manager with respect to the offering of the notes.
In connection with the offering of the notes, salesforce.com entered into privately-negotiated convertible note hedge transactions with three financial institutions (the "hedge counterparties"). Salesforce.com also entered into privately-negotiated warrant transactions with the hedge counterparties. The strike price of the warrant transactions will initially be approximately $119.51 per share, which is 175% of the closing sale price of salesforce.com's common stock on January 12, 2010. Taken together, the convertible note hedge transactions and the warrant transactions are expected, but not guaranteed, to reduce the potential dilution to salesforce.com's common stock upon the conversion of the notes.
Salesforce.com used a portion of the net proceeds for the cost of the convertible note hedge transactions after such cost was offset in part by the proceeds of the warrant transactions described above, and expects to use the remaining proceeds for general corporate purposes, including funding possible investments in, or acquisitions of, complementary businesses, joint ventures, services or technologies, working capital and capital expenditures.
Durchsuchen
Beitrag schreiben
Salesforce.com - SaaS/Cloud Computing