Netflix - Internet-DVD-Verleiher
eröffnet am 29.03.10 21:47:07 von
neuester Beitrag 22.05.20 22:21:31 von
ISIN: US64110L1061 | WKN: 552484 |
Symbol: NFC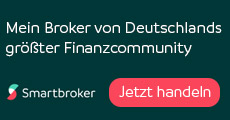 Beitrag schreiben
Durchsuchen
The Future Is Now for Netflix

By Anders Bylund
March 29, 2010 | Comments (1)


When you think of Netflix (Nasdaq: NFLX), does your mind's eye see a DVD-mailing service or an online video site?

If you are like most Netflix subscribers, you'll see a little bit of both. But the DVD and Blu-ray disc portion of the service will become an afterthought within the next couple of years.

According to data from FeedFliks, a third-party service that uses public programming interfaces from Netflix to help subscribers calculate their average cost per rental among other things, Instant Watch views already outnumber DVD shipments and will grow even more in 2010.

The FeedFliks data is based on that service's user data, which is admittedly a small subset. In addition, the kind of people who sign up for third-party online applications to juice the value of their Netflix subscription seem like a likely early adopter crowd of bargain hunters, so streaming could very well be over-represented here. (According to FeedFliks, I pay $1.32 per rental. Yeah, I'm a cheap nerd.)

Still, Netflix management says that 48% of its customer base watched at least 15 minutes of streaming Netflix media last quarter, up from 42% the previous quarter. At the same time, Netflix added over 1 million net new subscribers. In other words, there is no doubt that streaming is an important part of the Netflix experience for many users already. Since Netflix drops you onto the Watch Instantly homepage every time you pop in to update your DVD queue, the growth should not be surprising.

And there's much more to come as the addressable market for streaming views continues to flourish. Personally, I plan to do more streaming when the Netflix disc for my Nintendo (OTC BB: NTDOY.PK) Wii drops in, which should be any day now. It's getting harder to find a TV set or Blu-ray player that doesn't support Netflix streaming these days. The Wii completes the hat trick of modern video game consoles since the Sony (NYSE: SNE) PS3 and Microsoft (Nasdaq: MSFT) Xbox 360 already handle the service, and every recent TiVo (Nasdaq: TIVO) box is on board as well.

Blockbuster (NYSE: BBI) is fighting for survival and dipping its badly burned toes into the streaming waters, but it may be too little, too late.

For Netflix, the future is already here -- and the company is pushing hard to keep the instant video hits coming, courtesy of a cut-rate delivery deal with Akamai (Nasdaq: AKAM). The rest of the field is playing catch-up.
The Economics of Netflix
by: Felix Salmon April 01, 2010 | about: NFLX
Felix Salmon

How come Netflix (NFLX) has a market capitalization of $4 billion, on 2009 net income of just $116 million? That's about $325 per subscriber, even as each subscriber generates on average about $145 in revenue and $10 in net income per year.

Ethan Epstein makes a pretty compelling case that Netflix's business model is threatened by problems at the US Postal Service: a rise in postal rates would be bad, and the abandonment of Saturday delivery would be much worse.

But the fact is that the economics of Netflix have always been unique and hard to put into old-fashioned business models, and I think they've done quite a good job of reinventing the whole way that we pay for consuming movies. By turning it from a cost-per-movie into a cost-per-month, they can somehow charge more money but cause less pain while doing so.

I'm aware that I'm extrapolating wildly from my personal experience here, but in the olden days I hated paying late fees on rented movies, and as a result was an eager and early adopter of Netflix. But pretty much since day one, I've paid more money to Netflix in any given month than I ever would have paid in movie-rental fees, including late fees. I just don't watch that many movies, and the occasional $10 late fee is still much less than the regular $20 or so I pay Netflix. And while Netflix has done a good job of reducing its rates noticeably: my plan has dropped from $23.84 in 2004 to $18.50 now, including tax, that's still more than I'd ever be likely to pay a video-rental store.

Indeed, I still occasionally get DVDs from my local rental store, because of the way that serious-and-earnest Netflix DVDs tend to pile up unwatched when the whole reason for wanting to relax with a movie in the first place is because you're frazzled and just want to kick back with something funny or brainless. The Netflix tail is long, but when you have no more than three movies out at a time, your choice is actually much more constrained than at the video store. And similarly with the streaming stuff: it's great in theory, but in practice it's going to take me a long while to work out how to hook it up to my video projector.

Yet despite all of that, I've been a loyal Netflix customer for nine years now, and I'm likely to continue to pay them their $18.50 a month pretty much indefinitely, bearing them none of the ill will that I used to have towards surly clerks charging me late fees for scratched DVDs. There's just so much less pain involved, when you pay for access to movies rather than for the movies themselves.

Still, $4 billion seems pretty crazy to me. Netflix is just a middleman, a delivery company. Shouldn't that be a commodity, rather than something trading on a p/e in the mid-30s?
09.04.2010 09:03
Universal Studios Home Entertainment and Netflix Announce New Distribution Deals for DVDs, Blu-ray and Streaming Content / New Release DVD and Blu-ray Titles Will Be Made Available After a 28-Day Window; Film Streaming License Expanded


UNIVERSAL CITY, Calif. and BEVERLY HILLS, Calif., April 9 /PRNewswire-FirstCall/ -- Universal Studios Home Entertainment and Netflix, Inc. [Nasdaq: NFLX] today announced agreements covering the distribution of Universal new release DVD and Blu-ray titles at Netflix while providing an expanded selection of the studio's movies that can be streamed instantly from Netflix to TVs and computers.

New release titles on DVD and Blu-ray will be made available to Netflix members after a 28-day window, giving Universal a dedicated time period for sales of its physical and digital offerings. Netflix receives the benefits of reduced product costs, significantly more units and better in-stock levels four weeks after street date. At the same time, a license for Universal streaming content allows Netflix to provide its more than 12 million members more movies they can watch instantly.

"As the home entertainment market continues to evolve, we're exploring new and creative approaches to distribution with our key studio partners," said Ted Sarandos, chief content officer for Netflix. "Our intent is to forge agreements that make sense for the companies involved and that, on the whole, improve the consumer experience and the movie ecosystem. We believe the Universal deals accomplish that."

"We're extremely pleased to have reached this mutually beneficial arrangement that will allow Netflix subscribers to continue enjoying Universal's film content on DVD and Blu-ray," said Craig Kornblau, president of Universal Studios Home Entertainment.

The first release covered under the new agreement is the comedy "It's Complicated," which will be available to Netflix subscribers 28 days after its April 27 street date. New releases will continue to represent an important component of the Netflix service, and deals such as these with Universal will allow Netflix to be better in stock on new releases after a brief window while continuing to enhance the scope and attractiveness of the streaming content Netflix members receive.

The film streaming agreement makes premium domestic films like "Gosford Park" and "Billy Elliott" and library films including "The Pianist," "Being John Malkovich" and "Do the Right Thing" available to watch instantly.
Wednesday, July 14, 2010, 8:01am PDT
Netflix cuts 285 jobs in Fremont, Santa Ana
Silicon Valley / San Jose Business Journal


Netflix Inc. said on Tuesday it has cut more 285 part-time jobs at distribution centers in Fremont and Santa Ana as it transitions away from its manual handling of its DVD mailers.

The Los Gatos video rental company said it is cutting 125 jobs in Santa Ana, it largest distribution center where it handles more than 200,000 mailers a day.

It is cutting 160 jobs in Fremont.

The part-timers are being let go as Netflix installs processing machines to handle its growth in subscribers, up more than 35 percent from last year.

Read more: Netflix cuts 285 jobs in Fremont, Santa Ana - Silicon Valley / San Jose Business Journal
auf geht's nach Kanada:
19.07.2010 13:07
Netflix To Launch Canadian Service for Streaming Movies and TV Episodes Later This Year / Expansion Beyond U.S. Marks First International Venture for Internet's Leading Movie Subscription Service
LOS GATOS, Calif., July 19 /PRNewswire/ -- Netflix, Inc. , the leading Internet movie subscription service, today announced it will expand into Canada this fall offering unlimited movies and TV episodes streamed instantly to TVs and computers for one low monthly fee. The Canadian launch will mark the first availability of Netflix outside the United States.
Canadian Netflix members will be able to instantly watch a broad array of movies and TV episodes right on their TVs via a range of consumer electronics devices capable of streaming from Netflix, as well as watching on PCs and Macs.
In addition to representing its inaugural international market, Canada will also mark the first streaming-only service promoted by Netflix.
At the time of launch, the Netflix Canadian service will be available in English only, but the company said it expects to add French language capability over time.
Canadians interested in Netflix can go to
http://www.netflix.ca/
and sign up to receive an email from the company when the service launches in Canada this fall.
...wusste nicht, dass IMDB zu AMZN gehört:

The 1 Reason Amazon Should Buy Netflix

By Jeremy Phillips
July 19, 2010 | Comments (0)


Every few months, a Netflix (Nasdaq: NFLX) buyout rumor is passed around the Web. The potential buyers range from Microsoft (Nasdaq: MSFT) to Amazon.com (Nasdaq: AMZN), but to date there have been exactly zero Netflix buyouts. This is not one of those rumors, but it is something to consider.

If you research movies online, there's a huge chance you've encountered this Amazon property. It was an early (1998) acquisition for Amazon. More people visit it than Netflix.com and it is generally the first result when you search for a movie using the Google search engine. Of course, I'm talking about the Internet Movie Database, or IMDB.com as most of us know it. Check out its unique visitors compared to Netflix in the chart below:

If Amazon were to buy Netflix, it would overnight double the movie-interested Web visitors that could become Netflix subscribers. Minor changes to the IMDB movie page interface would support that.

Movies and outcomes
This would add to the potential revenue-generating outcomes when a visitor accesses an IMDB page, which would help them fend off Apple (Nasdaq: AAPL) if it ever gets serious about Apple TV. By bolstering IMDB's position as the only place on the Web to research, buy, and (with a Netflix acquisition) rent movies and TV shows, they would give Web visitors zero reason to go elsewhere.
Beitrag zu dieser Diskussion schreiben