Turkcell - Mobilfunk Türkei
eröffnet am 11.05.10 17:35:29 von
neuester Beitrag 20.06.20 10:55:24 von
ISIN: US9001112047 | WKN: 806276 |
Symbol: TUL1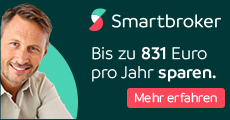 zahlt gut 4% Dividende; 24% EK-Rendite und wächst

geeignet als Hedge gegen Euro-Verfall?

wer kennt den Laden ein bißchen?
07.06.2010 14:28
IRIS Telecom Finds That Turkcell has the Highest Average Mobile Internet Speed Among Operators Tested in Turkey, France, Germany, and the UK


ISTANBUL, Turkey, June 7, 2010 /PRNewswire-FirstCall/ -- Turkcell , the leading communications and technology company in Turkey, today announced the results of a study of mobile internet speeds by IRIS Telecom, the independent measurement and wireless telecom company. Fifteen mobile operators, which provide services in at least one of Turkey, France, Germany and the UK were analyzed and Turkcell was ranked number 1 among these in terms of 'average mobile internet speed.'

The tests were conducted in April and May 2010 in Paris, Berlin, London, Istanbul, Diyarbakir and Trabzon. Both drive test and stationary measurements were carried out on urban roads and in shopping centers, tourist sites, airports, and other places where the operators offer their services. These tests confirmed that Turkcell's upload and download speeds were higher than the other 14 operators. For instance, IRIS found that during drive test measurements in Istanbul Turkcell's download speed was 2.53 times faster when compared to O2 UK in London, which had highest file download performance among the 12 European operators tested, and 1.55 times faster when compared to O2 Germany in Berlin, which had the highest file upload performance among the 12 European operators tested. Accordingly, Turkcell was certified by IRIS Telecom as having the Fastest Average Mobile Internet Speed among the operators tested in Turkey, France, the UK and Germany.

Johan Bruce, IRIS Telecom Chairman, noted that: "We compared the test results we had from Berlin, London and Paris with the test results we conducted in three cities of Turkey. As a result, we have found that Turkcell has the highest average data speed out of all the operators we analyzed. We congratulate Turkcell on its investment in its network, which has clearly been very effective and positions Turkcell favorably in a European context."

Ilter Terzioglu, Turkcell's Chief Network Operations Officer, noted that: "We are proud to deliver the fastest average mobile internet speed among the 15 operators tested. Our leadership in mobile internet speed in Turkey was recognised earlier in the year when an independent ranking and audit company conducted tests in Istanbul and confirmed that Turkcell's 3G speed reached 42.2 MBPS. These results demonstrate how fast our internet speed is on a wider European level."

Terzioglu also noted that Turkcell invested TRY2.2 billion in Turkey in 2009 and will continue to invest in its network to maintain its leadership and quality. "Our commitment to quality continues and our 3G subscriber base is growing significantly, up from 4.5 million at the end of 2009 to 5.2 million at the end of March 2010," he said.

ABOUT IRIS Telecom

IRIS is the largest wireless telecom engineering company in Turkey and its services cover Central Asia, Middle East, and North Africa regions. For more than 10 years, IRIS has been rendering services to Mobile Operators and Equipment Suppliers. Its services include Radio and Transmission Design and Optimization, Turnkey Rollout, Installations and Benchmarking. IRIS as an independent company provides Benchmark testing and reporting services with the state-of-the-art measurement tools both in Turkey and abroad for mobile operators. Saudi Arabia, Algeria, Iran, Belarus and Uzbekistan are among the countries where long term projects have been executed. Ukraine, Sweden, Moldova, Georgia, UAE, Tunisia, Sudan, Oman and Syria are the other countries where IRIS provided services to its customers. Currently, its services heavily involve turn-key network rollout services in Uzbekistan and Belarus, and Benchmarking, Optimization, Network Planning and Installation services in Turkey. IRIS has been certified by ISO 9001 and ISO 14001 standards in 2010.
ISTANBUL, July 30, 2010 /PRNewswire-FirstCall/ -- Turkcell , the leading communications and technology company in Turkey, today announced the results of the mobile internet speed tests conducted on July 27th in both Diyarbakir (Turkey) and in Paris to mark the first anniversary of the launch of its 3G network.

These tests, which were attended by IRIS Telecom, were similar to the ones conducted in May 2010 by IRIS Telecom in Paris, Berlin, London, Istanbul, Diyarbakir and Trabzon and once again demonstrated the quality and speed of Turkcell's 3G network. While the tests conducted during the morning of July 27, 2010 in Diyarbakir recorded speeds of 13.8 Mbps, equivalent tests conducted in Paris recorded speeds of 3.9 Mbps. Accordingly, it appears that Turkcell subscribers in Diyarbakir can access mobile internet at speeds nearly 4 times greater than mobile subscribers in Paris.

In May 2010, Turkcell was certified by IRIS Telecom as having the Fastest Average Mobile Internet Speed among 15 operators tested in Turkey, France, the UK and Germany.

Sureyya Ciliv, Turkcell's Chief Executive Officer, noted during the Diyarbakir&Paris trip that Turkcell's investment in 3G over the past year almost equals its total investment in 2G over a seven and a half year period. The number of base stations built for Turkcell 2G was 5,200, while as many Turkcell 3G base stations were built in just one year. Turkcell provides 3G coverage to 80% of Turkey and aims to increase this figure to 90% by the end of 2010.

Mr Ciliv continued: "Turkcell has created a major success story over the past year by establishing one of the world's best performing 3G networks. Our objective is to continuously strive to close the Digital Divide and so become an 'Information Society'. At Turkcell, we believe in creating platforms that provide opportunities for equal access to information, something we are able to do by providing one of the world's most effective 3G networks. The increasing number of Turkcell customers using 3G technology will further stimulate the development of Turkey's IT sector, so leading to social and economic development in our country.'

According to Turkey's Telecommunications Authority figures, there are 8.7 million registered 3G customers in Turkey as of 1Q 2010. Currently, Turkcell has 6 million registered 3G customers. One of the most important drivers of 3G usage is data usage, which reached 4,500 terabytes in Turkey between June 2009 and June 2010, increasing 16.35 times in the same period.
ANKARA, Dec 16 (Reuters) - Turkcell'sInternet unit Superonline and Middle East telecoms partners will spend 1 billion lira ($657 million) on a fibre optic cable network to develop Gulf services by connecting them via Turkey.

Superonline said it had formed a consortium with seven telecoms companies from Syria, Jordan, United Arab Emirates (UAE) and Saudi Arabia including Etisalat, Mobily, the Telecom/Orange Jordan and Mada-Zain partnership and Syria Telecommunication Establishment.

The Regional Cable Network project is planned to cover the entire Gulf region and will start operating in the second half of 2011.

'This huge infrastructure project is going to connect the Middle East to the world through Turkey,' Turkcell CEO Sureyya Ciliv said.

Shares in Turkcell traded up 1.49 percent to 10.25 lira, outperfoming the Istanbul stock exchange which lost 0.16 percent.
ISTANBUL, April 28 (Reuters) - First-quarter net profit at Turkey's leading phone operator Turkcell fell 21 percent, stung by intense price competition, the impact of lower connection charges and lower margins.

Net profit of 330.1 million lira ($217 million) was below a consensus forecast in a Reuters poll of 365.5 million. Sales fell 5.8 percent to 2.12 billion lira, also slightly below forecast.

Last year Turkey's telecoms regulator halved interconnection fees charged by operators to connect a call from one network to another, sparking complaints from mobile operators.

The changes reignited a bitter price war between mobile operators Turk Telekom's Avea and Vodafone.

'Intensified price-focused competition, as well as the reduction in termination rates by 52 percent and the maximum price cap by 38 percent, negatively impacted our financial results compared to the same period of last year,' said chief executive Sureyya Ciliv.

'In order to ensure the sustainability of increasing investments in mobile internet, boost customer confidence in the sector and enable market growth, we believe that more rational competition is required,' he added.

Turkcell has around 55 percent of Turkey's subscriber market and is also active in Ukraine, Azerbaijan and Georgia.

Its EBITDA margin slipped to 29.5 percent in the quarter from 29.7 percent the previous period and 31.6 percent in the first quarter of 2010.

Thursday's results only heighten woes for Turkcell, one of Turkey's highest profile companies, which is currently embroiled in a bitter boardroom battle between its stakeholders.

Major shareholder TeliaSonera is battling to remove chairman Colin Williams, over what it says is his lack of independence, a charge he denies.

Turkcell is controlled by conglomerate Cukurova, which has only a 14 percent stake in the firm but controls it due to a complex ownership structure.

Analysts warn the row threatens to damage the firm if it translates into weak leadership and strategy. Its stock has already significantly underperformed Turkey's top 100 share index this year.
Turkcell cut to 'sell' level at Goldman


Monday, May 16, 2011
ISTANBUL - Bloomberg
Turkcell, Turkey's largest mobile-phone operator, was downgraded by The Goldman Sachs Group Monday for "slim chance for a sustainable turnaround" and disputes among its shareholders.

The rating on Turkcell, owned by Scandinavian telecoms operator TeliaSonera, Russian Altimo and Turkey's Çukurova Holding, was cut to "sell" level from "neutral" by Goldman Sachs analyst Alexander Balakhnin, the investment bank said in an e-mailed report.

TeliaSonera and Altimo are embroiled in a struggle with Çukurova over how Turkcell is run. The two companies blocked a shareholders' dividend at the annual general meeting in April after chairman Colin Williams refused to discuss board changes and government officials backed him. TeliaSonera and Altimo want Williams dismissed.

"News flow on intensifying competition in Turkey and signs of aggressive marketing activity will likely be negative for the stock," Balakhnin said. "Moreover as the Turkish macro situation remains challenging, weak statistics as well as a start of tightening would add additional pressure on Turkcell shares."

"Evolution of the shareholder disputes add to the level of uncertainty and negative tension," the analyst wrote. "Mobile competition in Turkey remains highly unstable with all three operators fighting for market share. We see a slim chance for a sustainable turnaround of Turkcell's business, as the company will likely need to sacrifice profitability for market share retention."

Goldman expects Turkcell to post a margin of earnings before interest, tax, depreciation and amortization, or Ebitda, of 31.9 percent in 2011 with higher capital expenditure spending, the report said. Turkcell's Ebitda was 32.7 percent in 2010, according to information on its website.
Turkey's Turkcell In Big Dispute with TeliaSonera of Scandinavia


A key official from Çukurova Holding — the only Turkish shareholder of Turkey's largest GSM operator, Turkcell İletişim Hizmetleri A.Ş. — has said the company's foreign partners, Scandinavian TeliaSonera and Russian Altimo, are actually trying to prevent Turkcell's expansion into Africa as they seek to take over control of the company.

Speaking to Today's Zaman on condition of anonymity, the official argued that the two foreign companies have embarked on a persistent campaign "based on lies" to reshape the company's board of directors so as to impact ownership of Turkcell and, subsequently, its decision-making mechanisms. "We were going to purchase GSM operating licenses in 24 African nations and let the company fly. The [Turkish exporters] companies are going there. Turkish Airlines [THY] is going to grow on the continent. And we were going to take the mobile phone operating business.

We were going to become number one in Africa. Even the worth of the services we would outsource was going to be millions of dollars. They simply do not want us to enter Africa," the official said.

TeliaSonera has a 37.1 percent stake as the main shareholder of Turkcell İletişim Hizmetleri A.Ş., but it cannot control the company because a special purpose company, Turkcell Holding A.Ş., holds 51 percent of Turkcell İletişim. A total of 53 percent of Turkcell Holding is owned by a Çukurova-Altimo partnership and 47 percent by TeliaSonera. Çukurova and Altimo each hold about 13 percent of Turkcell İletişim.

Presently, Turkcell İletişim's board has seven members, and all three partners are represented by two members each on the board of directors. Mehmet Emin Karamehmet, the founder of Turkcell İletişim and chairman of Çukurova, stepped down in February of last year as Turkcell İletişim's board chairman after almost 17 years and was replaced by Colin Williams, who has served as an independent board member since May 2006.

What TeliaSonera and Altimo are reportedly trying to do is increase the number of members on the company's board of directors from seven to nine and the number of independent members there from one to three. Turkey's ruling Justice and Development Party (AK Party) government, however, seems to have sided with preserving the present member distribution on the board of directors of the country's largest mobile phone operator.

In October of last year, the company's non-Turkish partners were disappointed as a related decision could not be made because commissioners from the Industry and Trade Ministry did not participate in a congress. It is now certain that the upcoming congress on April 21 will host heated debates and tactical wars between the three partners as to who will have the ultimate say over the company's future plans.

Tricks over independent members

The Çukurova Holding official who spoke to Today's Zaman drew attention to another dimension of the present board members' dispute. He says the company's foreign partners are seeking to take control of the company through people who they say will be independent. "Julian Horn-Smith, whom they proposed as an independent member, is also on the board of directors of our competitor Vodafone. He is also a paid consultant at Altimo's umbrella holding Alfa. How on the earth is he independent? Can such a person be accepted? They lie without being ashamed of it," Today's Zaman's source said.

When asked why Turkcell's foreign partners are also striving to replace Williams with someone else, the same official said: "We are curious about that, too. They would [like to] sue the guy. He brought the general congress agenda to be discussed by the board three times; yet, the members did not make any request to increase their number of colleagues. What else should Williams do?"

On the particular issue of the claim raised by TeliaSonera's CEO Lars Nyberg that Çukurova sold the same shares to both TeliaSonera and Altimo, the official insisted that this claim is untrue and that those shares were sold only to Altimo and that TeliaSonera did not make any payment for them. "In order for Nyberg to say 'they sold,' he also has to explain how much he paid for those shares. Did you sign the deal? No. We went [to offer those shares to TeliaSonera] twice before we sold them to the Russians. We told them that we hadn't yet taken any money from the Russians and that they [the TeliaSonera] could buy those shares. They did not respond to us within 60 days and we sold those shares to the Russians because we had to [under those circumstances.] From our point of view, they are doing 50 or more tricks at the same time. We are fed up with all this," the official said.

The same official also raised allegations of corruption against TeliaSonera in remarks to Today's Zaman. He claimed that TeliaSonera has embezzled millions of dollars of Turkcell's revenue, causing financial losses for its shareholders in Turkey and the US since the company's shares are traded on both the İstanbul Stock Exchange (İMKB) and the New York Stock Exchange (NYSE).

In his explanation of the allegation, the Scandinavian joint venture caused Kcell — a Kazakh mobile phone operator owned by Fintur Holdings, a TeliaSonera-Turkcell partnership company — to make less profit than it could have made otherwise by forging fake bills that stated the Kazakh company had purchased services from the Swedish telecommunications giant Ericsson, though in fact it did not. "Every time we ask them why they did not pay any dividends to shareholders, they say the company had outstanding debts. Now we understand how its money used to evaporate. They embezzled the very money we and small shareholders were entitled to. We will bring this up at the [April 21] congress," the official said.

15 April 2011
seit Sommer 2010 gabs' nie wieder Divi



eine Meinung von SA:
Has The Tide Finally Turned For Turkcell?
January 5, 2012 | 7 comments | about: TKC, includes: AEBZY.PK, AMX, DTEGF.PK, EKIVY.PK, FTE, HOMJF.PK, MBT, TEF, TLSNY.PK, TUR, VIP, VOD
The stock market performance of Turkey's largest mobile phone operator (and arguably the best-known Turkish company to U.S. investors) Turkcell (TKC) has never been what anybody would call stable, but the last four years have been rough indeed. Although Turkcell looks promisingly cheap by many metrics, investors may not find as much value here as they hope.
Has The Bleeding Stopped?
The biggest problem for Turkcell has been competition; regulators in Turkey have wanted more competition in mobile phone services and have imposed mobile termination rate and interconnect fee cuts as a means of achieving that. Something similar has happened to America Movil (AMX) recently and Turkcell doesn't have the luxury of strong growth outside of Turkey to offset the damage. As if that weren't enough, rivals Vodafone (VOD) and Avea (mostly owned by Turk Telecom) have sought to build share by aggressive under-cutting Turkcell on pricing.
The net result? Turkcell now has between 52 and 55% share in the market – more than a 10% loss in about five years.
Unfortunately, Turkcell's international expansion plans have done little to help stem the damage. While the company operates in countries like Ukraine, Belarus, Georgia, and Kazakhstan, these operations have not been major contributors to free cash flow growth and they have introduced more foreign currency risk.
Maybe, though, things are stabilizing. Turkish regulators seem happy with the present level of competition and have said they do not intend to revisit rates again soon. While price competition is still a threat, Turkcell's services are only about 30% more expensive than Vodafone's – down significantly from a 125% price premium in mid-2009. Moreover, the margins of Turkcell's rivals are about half theirs, so further price-based competition may not make so much economic sense.
Ownership Squabbles May Be Near The End
One of the biggest operational headaches for Turkcell has been the near-incessant squabbling amongst its largest owners. The ownership structure of Turkcell is a little convoluted, but the bottom line is that about 36% of the shares float freely, Sweden's TeliaSonera (TLSNY.PK) owns about 38%, and the rest (27% or so) is owned by Cukurova/Alfa.
The relationship between TeliaSonera and Cukurova/Alfa is such that if one claimed the sky was blue, the other would object on principle. This has drastically harmed the company's strategic planning (and cost it a talented CEO) and has even resulted in the suspension of the dividend because of a board-level deadlock. Now, though, the parties are awaiting a Privy Council ruling that should clear up matters. At a minimum, the Turkish government has expressed its displeasure with the ongoing dispute in a manner that seems evocative of when parents threaten "don't make me come back there".
If and when this is resolved, not only will the dividend likely come back, but Turkcell should also be free to be more forward-thinking in its competitive strategy.
What Lies Ahead For Turkcell?
Within Turkey, Turkcell still has room to grow. Penetration is still somewhat low by European standards (about 90% versus 100%+) and usage (measured in minutes) has grown with economic improvements. Should Turkey stay on a growth track, Turkcell should be able to sell not only more minutes but more high-margin offerings like data as well. Turkcell could also benefit from improved government policy – right now taxes make up almost half of the cost of mobile phone ownership, or roughly double the rate in much of Europe.
There is also a slim chance that Turkcell could look to combine with Turk Telecom, the incumbent landline operator. This is a low-probability outcome, though, and doesn't necessarily offer the free cash flow harvesting potential that America Movil is hoping for with its similar acquisition of Telmex.
Turkcell may also have a brighter future outside of its own borders. Turkcell's ex-Turkey operations are conducted through Fintur, a joint venture that is majority-owned by TeliaSonera. Depending upon how the ownership battle resolves, perhaps Turkcell could acquire a majority stake in this enterprise. Even more promising, though, could be the expansion of operations into countries like Libya, Syria, Iraq, and Sudan – countries with highly-publicized problems, but long-term potential for a regional player.
Now The Bad News
It's not all going to be easy for Turkcell. For starters, there are not a lot of easy under-penetrated cellphone markets left in the world. What's more, while there are generally good business ties between Turkey and Russia, Turkcell would have a tough time pushing aside Mobile Telesystems (MBT) or VimpelCom (VIP). Likewise, Vodafone, France Telecom (FTE), Deutsche Telekom (DTEGF.PK), and Telefonica (TEF) have largely sown up Europe.
Potential Turkcell investors also need to realize that this stock is often traded as a proxy for Turkey itself. Although there is a liquid Turkey-specific ETF now [iShares MSCI Turkey (TUR)], it hasn't really changed the fact that this is almost the only option for investing in Turkey. Companies like Enka Insaat (EKIVY.PK), Sabanci (HOMJF.PK), and Anadolu Efes (AEBZY.PK) are all interesting investment prospects today, but only Anadolu is even remotely investable/tradeable for most ordinary investors.
Why does it matter if Turkcell is a proxy? Given the worries about inflation, secular/religious tension, and civil unrest in the southeast of Turkey, all of these could weigh on the shares without necessarily harming Turkcell's performance all that much.
The Bottom Line
Turkcell shares are undervalued today, but only just barely enough to be a reasonable buy candidate. I've personally held on in large part because I thought the ownership squabbles have hidden some of the true potential value and that better things could be in store upon resolution. Still, even my patience is fairly well frayed at this point.
Turkcell should be able to post mid-to-high single-digit growth through the middle of the decade, particularly if the company gets moving on overseas expansion. At the same time, the company has solid margins and should continue to deliver good free cash flow. Mature telecom service providers are not really the best way to exploit emerging market growth, but Turkcell is a stock where undervaluation and the potential for improved perceptions could lead to some solid capital gains.
Antwort auf Beitrag Nr.: 43.058.254 von R-BgO am 19.04.12 08:21:24
Kurs seitdem verdoppelt...
Beitrag zu dieser Diskussion schreiben
Turkcell - Mobilfunk Türkei