Bunge - hat Phosphatminen an Vale verkauft (Seite 6)
eröffnet am 29.05.10 11:52:36 von
neuester Beitrag
14.05.21 17:07:56
von
ISIN: BMG169621056 | WKN: 762269 |
Symbol: BU3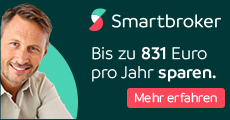 Beitrag zu dieser Diskussion schreiben
Antwort auf Beitrag Nr.: 39.622.130 von debull am 02.06.10 17:58:17
Und nun der große Turnaround
? Halte eine Kursentwicklung bis 60 $ für realistisch (bis Ende 2010) M.M.
Press Release
Bunge Limited Announces Share Repurchase Program
WHITE PLAINS, N.Y.,, June 8, 2010 /PRNewswire via COMTEX/ --Bunge Limited (NYSE: BG) today announced that its Board of Directors has approved a program for the repurchase of up to
$700 million of Bunge's common shares
through December 31, 2011.
Alberto Weisser, Chairman and CEO, stated, "We remain focused on growing our business through a combination of organic growth and acquisitions. However, following the recent closing of the sale of our Brazilian fertilizer nutrients assets,
our strengthened financial profile also provides an excellent opportunity for us to return capital to shareholders
."
The repurchases will be made from time to time through a variety of means, including in the open market, in privately negotiated transactions or through other means as determined by Bunge, and in compliance with applicable legal requirements. The timing and number of shares repurchased will depend on a variety of factors, including share price and market conditions, and the program may be suspended or discontinued at any time at Bunge's discretion.
About Bunge Limited
Bunge Limited (www.bunge.com, NYSE: BG) is a leading global agribusiness and food company with approximately 32,000 employees in more than 30 countries. Bunge buys, sells, stores and transports oilseeds and grains to serve customers worldwide; processes oilseeds to make protein meal for animal feed and edible oil products for commercial customers and consumers; produces sugar and ethanol from sugarcane; mills wheat and corn to make ingredients used by food companies; and sells fertilizer in North and South America. Founded in 1818, the company is headquartered in White Plains, New York.
Cautionary Statement Concerning Forward-Looking Statements
This press release contains both historical and forward-looking statements, including statements regarding Bunge's share repurchase program. All statements, other than statements of historical fact are, or may be deemed to be, forward-looking statements within the meaning of Section 27A of the Securities Act of 1933, as amended, and Section 21E of the Securities Exchange Act of 1934, as amended. These forward-looking statements are not based on historical facts, but rather reflect our current expectations and projections about our future results, performance, prospects and opportunities. We have tried to identify these forward-looking statements by using words including "may," "will," "should," "could," "expect," "anticipate," "believe," "plan," "intend," "estimate," "continue" and similar expressions. These forward-looking statements are subject to a number of risks, uncertainties and other factors that could cause our actual results, performance, prospects or opportunities to differ materially from those expressed in, or implied by, these forward-looking statements. The following important factors, among others, could affect our business and financial performance: industry conditions, including fluctuations in supply, demand and prices for agricultural commodities and other raw materials and products used in our business, fluctuations in energy and freight costs and competitive developments in our industries; the effects of weather conditions and the outbreak of crop and animal disease on our business; global and regional agricultural, economic, financial and commodities market, political, social and health conditions; the outcome of pending regulatory and legal proceedings; our ability to complete, integrate and benefit from acquisitions, dispositions, joint ventures and strategic alliances; changes in government policies, laws and regulations affecting our business, including agricultural and trade policies, tax regulations and biofuels legislation; and other factors affecting our business generally. The forward-looking statements included in this release are made only as of the date of this release, and except as otherwise required by federal securities law, we do not have any obligation to publicly update or revise any forward-looking statements to reflect subsequent events or circumstances.
SOURCE Bunge Limited
Bungehat für das Jahr 2010 einen Gewinn zwischen 5,30 u. 5,80 USD
avisiert. Das entspricht einem KGV von unter 9. Aussergewöhnlich niedrig für US-Verhältnisse.
Bunge Cheap, Unlevered Following Vale Deal
by: Brian Harper May 28, 2010


Bunge (BG) closed the sale of some mines and other assets for $3.5 billion yesterday, representing $24 a share in net proceeds, half of their current share price of $48. The assets, largely Phosphate mines, represented about 13% of BG's gross assets as of the end of the first quarter 2010. Bunge claims to have received about 12.6x EBITDA, a rich multiple, and 173% of book value before fees and taxes. Back of the envelope math reveals a gain of about $9 a share on the sale.

Post the sale, Bunge will have net debt near zero, versus about $3.6 billion prior to the sale. We expect book value will reach around $73 per common share at the end of 2010, about $65 of which is tangible. With shares recently trading hands at $48.50, the stock is statistically very cheap. We acquired a long position in the stock this week.

Bunge is a relatively low ROE company, with most of their business lines in competitive, capital intensive businesss. Regardless, we think fair value on the stock is around current book value.

One of the chief risks is that Bunge management makes expensive, value-destructive acquisitions now that they are flush with cash. The other chief risk we see is that Bunge has extended significant credit to Brazilian farmers. Most of this credit is secured by future crop sales and liens on property, but this remains a key risk.
Bunge - hat Phosphatminen an Vale verkauft