Annaly Capital Management - derzeit etwa 15% Div-Rendite
eröffnet am 31.05.10 14:54:27 von
neuester Beitrag 22.11.19 19:38:28 von
ISIN: US0357104092 | WKN: 909823 |
Symbol: NLY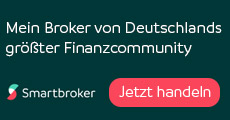 Beitrag schreiben
Durchsuchen
no risk, no fun...:

About us

Annaly Capital Management, Inc. (NYSE:NLY) manages a portfolio of mortgage-backed securities, and its wholly-owned subsidiaries manage assets for and provide services to institutional and individual investors worldwide. Annaly's principal business objective is to generate net income for distribution to investors from its mortgage-backed securities and from dividends it receives from its subsidiaries. Annaly has elected to be taxed as a real estate investment trust (REIT).
frage mich allerdings, wer denen das Geld leiht und nicht stattdessen selbst in MBS investiert...:

Published: Thursday, 27 May 2010 | 8:09 PM ET
By: Tom Brennan


Annaly Capital Management has been released from the Sell Block, Cramer told viewers on Thursday.

The company had been flagged by Cramer just as the credit crisis was heating up, but conditions have changed enough to put Annaly back on a track to profits. For that reason, and the huge but safe 15.6% dividend yield, he thinks this stock is a buy.

This mortgage real estate investment trust makes its money by borrowing on the cheap, using it to buy higher-yielding mortgage-backed securities – called agency paper, which is backed by Fannie Mae and Ginnie Mae – and then pocketing the difference. Well, 10% of it. The other 90% is returned to shareholders.

When the credit crisis hit, and this is why Cramer turned sour on the stock, he feared Annaly would lose access to the cash that's so vital to its business model. But that's now over. The funding is available, and there's a healthy spread between the rates at which Annaly borrows right now and those on the bonds it is buying, which is why Cramer said the dividend should be safe.

Not everyone agrees with his assessment, though. Some worry that the Federal Reserve will dump the $1.25 trillion in agency paper it bought to support the market, putting immense pressure on these bonds. Others think a wave of mortgage refinancing will hurt the higher-yielding bonds that Annaly buys.

But Cramer pushed back on both points. First, he doubts the Fed will unload its holdings all at once. Instead, the central bank will sell its paper over a period of, say, five years, and it won't start until it first raises interest rates. And Cramer said that shouldn't happen anytime soon. In terms of the refinancing, he thinks it would do "modest damage" at best to Annaly's earnings.

There's another argument against NLY as well, specifically Fannie and Freddie's intention to buy as much as $430 billion in bad mortgages to reduce delinquencies, which people think could be enough to force Annaly to cut its dividend. But Cramer disagrees here, too. He said that these risks are already factored into the stock price and CEO Mike Farrell has taken the necessary steps to protect his firm from any potential problems.

Of course, never forget the power of the dividend. Over the last 10 years, NLY has returned 469% to shareholders who reinvested their dividends. The S&P 500 is actually down 18% over the same time period. And even if the stock goes nowhere, investors will still double their money in four and a half years with that huge yield, as long as they reinvest their dividends.

"I would put a quarter of your position on here," Cramer said, "and then wait for the company to declare its next dividend in June before buying more."
Antwort auf Beitrag Nr.: 39.609.038 von R-BgO am 31.05.10 15:07:47
Welche Risiken siehst Du hier? Bei 15% Divi kann man doch selbst bei seitwärtslaufenden Kurs nichts falsch machen, oder?
Antwort auf Beitrag Nr.: 39.609.448 von EPB am 31.05.10 16:11:53
Grundsätzlich hast Du recht; aber genau die gleiche Geschichte war damals bei Depfa: langfristige Anlagen kurzfristig finanziert
wenn der Refi-Markt austrocknet, kann man schneller tot sein, als man piep sagen kann;
muss aber klar sagen, dass ich erst am Wochenende auf diesen Typ Unternehmen aufmerksam geworden bin;
werde mir das erstmal eine Weile angucken, bevor ich Geld in die Hand nehme...
Antwort auf Beitrag Nr.: 39.609.674 von R-BgO am 31.05.10 16:43:51
O.k., lass es uns bitte wissen wenn Du was relevantes findest.

Antwort auf Beitrag Nr.: 39.609.696 von EPB am 31.05.10 16:46:52
Die Dividende ist in 2009 wieder am höchsten gewesen, nach 2002 etwa.
Auch wenn man die 15% halbiert ist die Rendite doch ordentlich.
Interessant.
Gruß
Annaly Capital Management has the Lowest Relative Performance in the Mortgage REITs Industry (NLY, CMO, HTS, ANH, MFA)
Written on Wed, 06/16/2010 - 5:10am
By Chip Brian

Below are the top five companies in the Mortgage REITs industry as measured by lowest relative performance. This analysis was based on yesterday's trading activity as we search for stocks that could be relative bargains.
Annaly Capital Management (NYSE:NLY) ranks first with a loss of 1.36%; Capstead Mortgage (NYSE:CMO) ranks second with a loss of 1.06%; and Hatteras Financial (NYSE:HTS) ranks third with a loss of 0.88%.
Anworth Mortgage Asset (NYSE:ANH) follows with a gain of 0.14% and MFA Financial (NYSE:MFA) rounds out the top five with a gain of 0.53%.
SmarTrend is bullish on shares of HTS and our subscribers were alerted to Buy on May 07, 2010 at $24.49. The stock has risen 19.6% since the alert was issued.
17.06.2010 22:05
Annaly Capital Management, Inc. Announces 2nd Quarter Dividend of $0.68 per Share

The Board of Directors of Annaly Capital Management, Inc. (NYSE: NLY) declared the second quarter 2010 common stock cash dividend of $0.68 per common share. This dividend is payable July 29, 2010 to common shareholders of record on June 29, 2010. The ex-dividend date is June 25, 2010.

The Company distributes dividends based on its current estimate of taxable earnings per common share, not GAAP earnings. Taxable and GAAP earnings will typically differ due to items such as non-taxable unrealized and realized gains and losses, differences in premium amortization and discount accretion, and non-deductible general and administrative expenses.

Dividends may be reinvested through Annaly's Dividend Reinvestment and Share Purchase Plan. Plan information may be obtained from the Plan Administrator, Mellon Investor Services at 1-800-301-5234, at www.annaly.com, or by contacting the Company.

Annaly manages assets on behalf of institutional and individual investors worldwide. The Company's principal business objective is to generate net income for distribution to investors from its investment securities and from dividends it receives from its subsidiaries. Annaly is a Maryland corporation that has elected to be taxed as a real estate investment trust ("REIT"), and currently has 559,712,327 shares of common stock outstanding.
14.07.2010 16:27
UPDATE 1-Annaly Capital sees $1.1 bln proceeds from offering


* To offer 60 million common shares

* To use proceeds to buy mortgage-backed securities

* Shares fall 5 percent

July 14 (Reuters) - Annaly Capital Management Inc said it expects gross proceeds of $1.1 billion from its common stock offering of 60 million shares, sending its shares down 5 percent.

The mortgage real estate investment trust had 559.69 million shares outstanding as of May 6, according to Thomson Reuters data.

The company said it would use part of the proceeds to purchase mortgage-backed securities for its portfolio.

Shares of the New York-based company were down 4 percent at $17.57 in morning trade on the New York Stock Exchange, after touching a low of $17.35 in early trade.
Buy, Sell, or Hold: Annaly Capital

By Anand Chokkavelu, CFA
July 16, 2010 | Comments (1)


There are certain numbers that make you jump up and take notice. They're so cartoonish that half of your brain screams, "Opportunity!" while the other half cries, "Red flag!"

A 15% dividend is such a number.

The semi-obscure Annaly Capital (NYSE: NLY) sports that dividend. The company is structured as a REIT, but it is basically a trading desk purchasing mortgage-backed securities. They make money on the spread between the interest they earn on the securities and the interest they pay to borrow funds. Through a subsidiary, they also act as the external manager of the publicly traded REITs, Crexus (NYSE: CXS) and Chimera (NYSE: CIM). If you're interested in Annaly, these other two are also worth a look -- Chimera's dividend is even larger than Annaly's, at 17.8%.

But for now, join me as I break down the arguments to buy, sell, or hold Annaly.

Buy: Recently, the interest rate environment has allowed fixed income traders (Annaly Capital among them) to record huge gains. Why? With the Fed keeping borrowing costs low, these companies are achieving historically great interest rate spreads between what they've bought and what they're borrowing.

These spreads have also bloated the bottom lines of Citigroup (NYSE: C), Bank of America (NYSE: BAC), JPMorgan (NYSE: JPM), and Goldman Sachs (NYSE: GS). So why would an investor want Annaly versus the big banks? Annaly is laser-focused on mortgage-backed securities that are guaranteed by the government-backed entities like Fannie Mae and Freddie Mac. They aren't going crazy with too many exotic instruments like Citi, B of A, JPMorgan, and Goldman did.

Sell: But this party ends. For each of the banks and for Annaly, these spreads will contract and earnings will be compromised. Annaly is locking in these spreads by purchasing interest rate swaps equivalent to a good chunk of their portfolio, but 1) that only holds if they've done their hedging right and 2) it's not a full hedge.

In addition, Annaly's major funding source is the repurchase market -- i.e., the same stuff that sank Bear Stearns and Lehman Brothers. Annaly does on average use longer-term agreements – unlike the overnight repurchase agreements the Wall Streeters revel in. However, this is all a pretty complicated money-making system. Some investors will (and should) put Annaly in the "too hard" bucket.

Hold: Annaly is currently selling at low multiples, but the interest rate spread risk is real. There are real risks and real rewards here.

The bottom line
For investors who have the skill and time to understand the nuances of Annaly's machinery and perform their own due diligence, I lean toward a buy at today's prices. Check out the three most compelling numbers at Annaly here.
Beitrag zu dieser Diskussion schreiben