Microchip Technology - Leistungselektronik (Seite 2)
eröffnet am 28.09.10 11:00:47 von
neuester Beitrag
11.08.22 12:11:39
von
ISIN: US5950171042 · WKN: 886105 ·
Symbol: MCP
Letzter Kurs
15.08.22
· Tradegate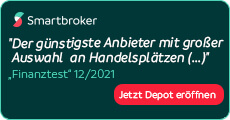 Werte aus der Branche Halbleiter
| Wertpapier | Kurs | Perf. % |
| --- | --- | --- |
| | 72,80 | +238,60 |
| | 66,40 | +184,37 |
| | 25,60 | +169,47 |
| | 47,00 | +164,79 |
| | 13,500 | +156,65 |
| Wertpapier | Kurs | Perf. % |
| --- | --- | --- |
| | 4,590 | -53,82 |
| | 35,30 | -55,88 |
| | 118,06 | -64,76 |
| | 107,45 | -65,51 |
| | 135,80 | -70,61 |
Werte aus der Branche Halbleiter
| Wertpapier | Kurs | Perf. % |
| --- | --- | --- |
| | 72,80 | +238,60 |
| | 66,40 | +184,37 |
| | 25,60 | +169,47 |
| | 118,06 | -64,76 |
| | 107,45 | -65,51 |
| | 135,80 | -70,61 |
Beitrag zu dieser Diskussion schreiben
Durchsuchen
Begriffe und/oder Benutzer
Feedback
Antwort auf Beitrag Nr.: 55.027.719 von R-BgO am 27.05.17 12:42:59
8% EK-Rendite
Antwort auf Beitrag Nr.: 52.315.294 von R-BgO am 30.04.16 10:43:39
auf Basis der 2017er-Zahlen
sind sie inzwischen eher im Geld-WECHSEL- als im -VERDIEN-geschäft...
sie haben Atmel gekauft, nachdem Dialog nicht zum Zuge kam
Dividende kommt zuverlässig und wird ständig -minimal- erhöht...

aber weiter sehr hoch bewertet
Microchip Technology Lowers Q1 Earnings View, Shares Down 7%

CHANDLER (dpa-AFX) - Shares of Microchip Technology Inc. (MCHP) fell more than seven percent in extended trade after the company lowered its first-quarter earnings guidance, citing lower sales activity mainly due to the recent earthquake in Japan.

The Chandler, Arizona-based company now expects earnings to be about $0.47 to $0.49 per share for the first quarter, down from previous estimate of $0.52 to $0.55 per share.

The microcontrollers, analog and Flash-IP solutions provider also lowered its adjusted earnings guidance range for the first quarter to $0.53 to $0.55 per share, from $0.58 to $0.62 per share.

On average, 13 analysts polled by Thomson Reuters expect earnings of $0.60 per share for the quarter. Analysts' estimates usually exclude one-time gains and losses.

Microchip now estimates its first-quarter net sales to decline 1.5 percent sequentially. Microchip had earlier expected net sales to increased 1 percent to 6 percent sequentially.

Chief Executive Steve Sanghi said, 'Our net sales activity in the June quarter did not progress as we originally expected.'

The company's automotive business was down significantly in the June quarter from last quarter due to lower automotive production activities including supply issues from other manufacturers associated with the earthquake in Japan.

Microchip also believes that some of the revenue upside that it saw in the March 2011 quarter was the result of customers being cautious and accelerating purchasing activities to minimize supply chain disruptions.

'We believe that our overall June quarter results reflect weak global market conditions which we believe will impact the broad-based semiconductor industry in the June or September quarter depending on the individual market exposures and revenue recognition practices of the companies,' added Sanghi.

The company expects gross margin for the June quarter at about 58.4 percent to 58.8 percent. On an adjusted basis, Microchip expects gross margins in the range of 59.3 to 59.7 percent.

Operating expenses for the June and September quarters are expected to be in the range of 24 percent to 26 percent of net sales.

MCHP closed Monday's trading on the Nasdaq at $37.48, down $0.39 or 1.03%. The stock further lost $2.78 or 7.42% in after-hours trade. The trading volume for the day was 1.5 million shares, below the three-month average volume of 2.1 million.
Hallo
ich arbeite gerne mit dem PIC- einfache Instruktionen
leicht durchschaubar-es gibt zwar bei manchen PICs
Schwachstellen die man kennen muss.
Für komplexere Anwendung gibt es C als Hochsprache
MICROCHIP TECHNOLOGY ANNOUNCES
THIRD QUARTER FISCAL 2011 FINANCIAL RESULTS

Microchip consolidated net sales of $367.8 million
On a GAAP basis:
Gross margin of 58.8%; operating income of 31.9%; net income from continuing operations of $101.9 million and 27.7% of Sales; EPS from continuing operations of 52 cents per diluted share. There was no published First Call estimate for GAAP EPS.
On a non-GAAP basis:
Gross margin of 59.8%; operating income of 35.6%; net income from continuing operations of $113.8 million and 30.9% of sales; EPS from continuing operations of 58 cents per diluted share. The First Call published estimate was 57 cents for non-GAAP EPS.
Record net sales for technology licensing division of $19.1 million
Record net sales of 32-bit microcontrollers
Development tool shipments of 40,303


CHANDLER, Arizona – January 27, 2011 – (NASDAQ: MCHP) – Microchip Technology Incorporated, a leading provider of microcontroller, analog and Flash-IP solutions, today reported results for the three months ended December 31, 2010 as summarized in the following table:


Consolidated net sales for the third quarter of fiscal 2011 were $367.8 million, down 3.8% sequentially from net sales of $382.3 million in the immediately preceding quarter, and up 47.1% from net sales of $250.1 million in the prior year's third quarter. GAAP net income from continuing operations for the third quarter of fiscal 2011 was $101.9 million, or 52 cents per diluted share, down 2.7% from GAAP net income from continuing operations of $104.7 million, or 55 cents per diluted share, in the immediately preceding quarter, and up 46.9% from GAAP net income of $69.4 million, or 37 cents per diluted share, in the prior year's third quarter. Due to the appreciation in the price of our common stock in the December 2010 quarter, the dilutive share count reflects the effect of our convertible debentures, with the effect of an additional 4.4 million shares sequentially, which negatively impacted our GAAP diluted earnings per share by about 1.2 cents.

Consolidated non-GAAP net income from continuing operations for the third quarter of fiscal 2011 was $113.8 million, or 58 cents per diluted share, down 4.9% from consolidated non-GAAP net income from continuing operations of $119.6 million, or 63 cents per diluted share, in the immediately preceding quarter, and up 62.2% from consolidated non-GAAP net income of $70.1 million, or 38 cents per diluted share, in the prior year's third quarter. Due to the appreciation in the price of our common stock in the December 2010 quarter, the dilutive share count reflects the effect of our convertible debentures, with the effect of an additional 4.4 million shares sequentially, which negatively impacted our non-GAAP diluted earnings per share by about 1.3 cents. For the third fiscal quarter of both fiscal 2010 and fiscal 2011, our consolidated non-GAAP results exclude the effect of share-based compensation, expenses related to our acquisition activities (including intangible asset amortization, inventory valuation costs, severance costs and legal and other administrative expenses associated with acquisitions), the tax benefit from tax audit settlements and tax law changes and non-cash interest expense on our convertible debentures. A reconciliation of our non-GAAP and GAAP results is included in this press release.

Microchip announced on November 4, 2010 that its Board of Directors accelerated the March 2011 quarterly cash dividend payment on its common stock of 34.5 cents per share into the December 31, 2010 quarter. Microchip's next dividend payment will be in June of 2011. Microchip initiated quarterly cash dividend payments in the third quarter of fiscal 2003.

"Microchip's performance in the December 2010 quarter exceeded our expectations. Net sales, gross margins, operating income and earnings per share were better than the mid-point of our guidance provided on November 30, 2010," said Steve Sanghi, President and CEO. "The gross margin upside was driven by ongoing cost reductions in our manufacturing processes, a favorable product mix and continued improvements in the product lines we acquired from SST. Operating expenses continue to be well managed and came in at the mid-point of our guidance at 24.1% of sales on a non-GAAP basis in the December quarter."

Mr. Sanghi added, "The SST acquisition has done exceptionally well for Microchip. The technology licensing business produced an all-time record high in revenue of $19.1 million, up 10.3% sequentially. Additionally, in the December quarter we continued to make outstanding progress in improving the operating models for the SuperFlash Memory division and the RF division through our hard work in partnering with customers, targeting markets, focusing on pricing, improving manufacturing costs and incorporating these divisions into Microchip's business structure. We believe there are significant improvements ahead of us for the gross margins of these divisions and we are well on our way to achieving 32 cents of non-GAAP earnings per share from the SST acquisition in fiscal 2011 and 40 cents in fiscal 2012."

"Our microcontroller business performed better than we expected in the December quarter with net sales only down 2.2% on a sequential basis and up 24% from the year ago quarter. We shipped our 9 billionth cumulative microcontroller in December and finished calendar 2010 shipping a record 1.3 billion microcontrollers. For calendar 2010 our microcontroller revenue was up 42.4% from the calendar 2009 levels," said Ganesh Moorthy, Chief Operating Officer. "Our 32-bit microcontroller line, which took a pause in the September quarter, had a strong quarter of revenue growth and was up 45% sequentially, achieving a new record. For calendar 2010, net sales for our 16-bit microcontroller business was up 113.6% and our 32-bit microcontroller business was up 260%. We believe we gained significant market share in all three microcontroller segments in calendar 2010."

Eric Bjornholt, Microchip's Chief Financial Officer, said, "Microchip's inventory position improved significantly in the December quarter. Inventory on Microchip's balance sheet increased to $177.7 million, representing 107 days of inventory and a sequential increase of 10 days. We continue to make progress in moving towards our internal target of 115 days of inventory which will allow us to improve our lead times to levels in line with our historical performance and appropriately support our customers. Inventory days in the distribution channel grew by three days."

Mr. Bjornholt continued, "Microchip's net cash generation in the December quarter was $133.5 million prior to making the two dividend payments, which totaled $129.4 million. We ended the December 2010 quarter with $1.57 billion of cash and investments and we expect our cash generation in the March 2011 quarter to continue to be strong."

Mr. Sanghi added, "Looking back at calendar year 2010, Microchip had one of its best growth years ever with over 64% revenue growth, compared to calendar year 2009. As we enter calendar 2011, we believe we are exceptionally well-positioned for continued growth in all of our product lines. The March quarter will be seasonally impacted by the Lunar New Year holidays in Asia. Taking all of these factors into consideration we expect net sales to be flat to up 3% sequentially."
Durchsuchen
Beitrag schreiben
Microchip Technology - Leistungselektronik