American Superconductor AMSC
eröffnet am 24.01.11 13:05:57 von
neuester Beitrag 28.12.19 10:56:58 von
ISIN: US0301112076 | WKN: A14QX0 |
Symbol: AMSC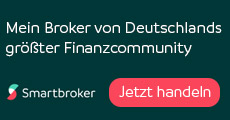 Beitrag schreiben
Durchsuchen
Es gibt zwar schon einiges hier über AMSC, aber das ist sehr alt und nicht im grünen Forum.
Was die Firma macht, da sollte sich jeder selber informieren.Am besten hier:
http://www.amsc.com/
Es gibt genug Quellen. Hier nur soviel: Es hat mit
Wind
zu tun.
Ich bin der Meinung, es ist (wieder) an der Zeit hier einzusteigen!

Bin heute erstmal mit einem kleineren Betrag rein und werde wahrscheinlich bald nich mehr hier investieren.
Erstmal die
Insiderkäufe
.
Die sprechen eine deutliche Sprache:

http://finance.yahoo.com/q/it?s=amsc
Aktuelle Meldungen unter:
http://www.finanznachrichten.de/nachrichten-aktien/american-…
Dann einige Beurteilungen und Überlegungen dazu aus USA:
http://www.thestreet.com/_nasdaq/story/10981593/1/american-s…
http://seekingalpha.com/article/247950-cramer-s-lightning-ro…
http://www.fool.com/investing/general/2011/01/13/american-su…
AMSC Receives $9 Million Follow-on Order for Wind Turbine Electrical Control Systems from India's Inox Wind
- Full-Scale Production of Wind Turbines Initiated at 800 Megawatt Factory in India
- Inox Poised to Become a Leading Player in the Global Wind Market
DEVENS, Mass.--(BUSINESS WIRE)-- American Superconductor Corporation (NASDAQ: AMSC), a global power technologies company, today announced that it has received a $9 million follow-on order for the supply of wind turbine electrical control systems from Inox Wind Limited (IWL), part of India's Inox Group of Companies. In August of 2010, Inox placed an initial order for 17 of AMSC's wind turbine electrical control systems, which, as the "brains" of the wind turbine, monitor and control its operation and the flow of zero-emission electricity to the power grid. The systems are being utilized in 2 megawatt (MW) doubly-fed induction wind turbines that Inox is manufacturing under a global AMSC Windtec™ license.
"India has one of the fastest growing economies in the world," said Devansh Jain, Director of Inox Wind Limited. "When considering our rapid urbanization and industrialization combined with our need to reduce pollution and increase electricity generation, it is imperative that we continue to promote and produce zero-emission electricity from sources such as wind. Our partnership with AMSC has enabled us to enter full-scale manufacturing quite rapidly, taking us one step closer to our goal of becoming a leader in the global wind power marketplace."
Inox Wind Limited (IWL) currently has the ability to manufacture 400 of its 2 MW wind turbines annually at its facility in Una (Himachal Pradesh) India. Today, approximately one-third of India's 1.1 billion people do not have access to electricity. Demand for electric power in India from wind and other energy sources is expected to continue to grow strongly for decades to come.
"India is expected to be a major market for clean technology solutions, and Inox Wind is well positioned to be a leader in this sector," said AMSC founder and Chief Executive Officer Greg Yurek. "Inox has rapidly established a wind turbine manufacturing capacity of 800 MW per year and, with this new $9 million order, Inox is becoming one of our key wind turbine manufacturing customers."
India had 11,800 MW of wind power installed at the end of March 2010 according to the Indian Wind Energy Association, making it the world's fifth largest wind power market. IHS Emerging Energy Research expects that India will more than double its installed capacity to nearly 24,000 MW by the end of 2015 and will triple its installed base to more than 34,000 MW by the end of 2020. According to the Global Wind Energy Council (GWEC), the global wind power installed base is expected to more than double from 158,505 MW in 2009 to more than 347,000 MW by the end of 2013.
AMSC's wind turbine power electronics and control systems include the company's proprietary PowerModule™ power converters, pitch and yaw converters, SCADA systems and integrated control systems. They enable reliable, high-performance wind turbine operation by controlling power flows, regulating voltage, monitoring system performance, controlling the pitch of wind turbine blades and the yaw of the turbines to maximize efficiency.
To learn more about AMSC's product offerings for the wind industry, please visit
http://www.amsc.com/products/applications/windEnergy/index.h…
About Inox Wind Limited
Inox Wind Limited is part of the Inox Group of Companies. Inox Group is a $2 billion, professionally managed business group, with interests in diverse businesses including Industrial Gases, Refrigerants, Chemicals, Carbon Credits, Cryogenic Engineering, Renewable Energy and Entertainment. The INOX Group employs more than 5,000 people at more than 100 business units across the country, and has a distribution network that is spread across more than 50 countries around the globe. Each INOX Group company is characterized by three distinct characteristics - early identification of a winning business idea, building it to a size of dominant market leadership in that segment, and attaining a profit leadership position through cutting-edge efficiency in operations. The Inox Group of Companies, apart from Inox Wind Limited, includes amongst others, Inox Air Products Limited, Gujarat Fluorochemicals Limited, Inox India Limited and Inox Leisure Limited. More information is available at www.inoxwind.com.
Read more:
http://www.nasdaq.com/aspx/company-news-story.aspx?storyid=2…
Gabs zwar schon auf Englisch.....

AMSC erhält Auftrag für WEA-Kontrollsystem aus Indien

Devens, USA – Der US-Konzern American Superconductor (AMSC) hat einen Folgeauftrag für die Lieferung von elektrischen WEA-Kontrollsystemen von dem indischen WEA-Hersteller Inox Wind erhalten. Der Auftrag umfasst ein Volumen von 9 Mio. US-Dollar (rd. 6,6 Mio. Euro). Breits im August 2010 hatte Inox Wind 17 der Kontrollsysteme bestellt. Aufgabe der Systeme ist nach Angaben von AMSC die ständige Überwachung des Betriebs und der Stromeinspeisung der Windenergieanlagen in das Netz. Das System ist für die von Inox Wind hergestellten 2 MW Windturbinen vorgesehen. Inox Wind verfügt nach Angaben von AMSC über eine jährliche Produktionskapazität von 800 MW und zählt durch den neuen Auftrag nun zu den wichtigsten WEA-Herstellern für AMSC.

Weitere Informationen und Meldungen zum Thema:
AMSC erhält Aufträge für Smart-Grid-Technologie D-Var aus GB
AMSC im RENIXX World - Aktienchart von AMSC
Condition Monitoring-Systeme der μ-sen GmbH
Stellenangebot: Projektfinanzierer/innen Markt Windenergie Europa
© IWR, 2011
American Superconductor Topped Q3 Estimates,

Top Line Up 42%

(AMSC)

Written on Tue, 02/01/2011 - 7:57amBy SmarTrend Staff

American Superconductor (NASDAQ:AMSC) reported Q3 EPS of $0.40, ahead of consensus estimates of $0.33 per share. Revenues for the quarter rose 42% year-over-year to $114.2 million, topping consensus estimates of $113.5 million.

"In the third quarter - our sixteenth consecutive quarter of sequential revenue growth - we generated record power grid-related revenues of approximately $20 million," said Greg Yurek, AMSC's founder and chief executive officer. "Sales in the wind energy market, particularly in Asia, are expected to continue to be the growth engine for our company in the near term. At the same time, sales of our grid-related products, including D-VAR, D-VAR RT, SolarTie, Amperium wire and superconductor cable projects, are expected to become a much bigger contributor to our growth going forward."

American Superconductor has a potential upside of 41.3% based on a current price of $27.27 and an average consensus analyst price target of $38.53.

American Superconductor is currently below its 50-day moving average (MA) of $30.16 and below its 200-day MA of $30.53.

In the last five trading sessions, the 50-day MA has fallen 1.08% while the 200-day MA has remained constant.

American Superconductor Corporation is an energy technologies company that offers solutions based upon its programmable power electronic converters and high temperature superconductor (HTS) wires. The Company serves the utility, industrial and wind power markets.
Alle Beiträge aus Seeking-Alpha

Two Stocks Seeing Insider Buying Despite Bearish Crossovers

The following is a list of two stocks that have seen the SMA50 move below the SMA200 (a bearish momentum signal called the "Death Cross"#.

In addition, these two companies have, on average, seen more insider buying than insider selling over the last two years #excluding exercised options#. For each company we'll list the average number of shares purchased by insiders on the open market over the last two years.

Is the market underestimating these names? Insiders seem to think so. Use this list as a starting point for your own analysis.

Insider data sourced from Fidelity, short float and performance data sourced from Finviz.

-----------------------

American Superconductor: Strong Earnings, Outlook Suggest Continued Share Price Recovery

American Superconductor (AMSC) has recently languished – falling from its October high of just over $38 to Monday's close of $27.27 – a decline of almost 30%. This partly reflected AMSC's decision to access the secondary market late last year – but also reflected increasing concerns over its heavy reliance on Sinovel (601558.SS), its main customer, and its resultant exposure to bottlenecks in the Chinese wind market. Yesterday's earnings (see conference call transcript here) addressed these concerns on a number of levels and suggest that AMSC's share price will continue to recover.

American Superconductor licenses wind turbine designs, provides the related electrical control systems and is increasingly developing a business in Smart Grid integration systems and superconductor transmission lines.

The company saw third quarter revenues grow 42% on the year in Q3 to $114.2m. This produced net income of $16m or 33 cents per diluted share compared to 11 cents in the third quarter of FY 2009. On a non-GAAP basis those numbers were 40 cents and 20 cents.

Moreover, AMSC raised forward guidance and now expects FY 2010 to produce net income of $0.99 to $1.04 per share – against previous guidance of $0.95 to $1.00 and analyst expectations of $0.95 according to Bloomberg's analyst survey. In terms of long-term prospects, AMSC has been targeting $1bn in revenues with an operating margin of greater than 20% by 2015. They now believe that they can make that target by 2014.

This obviously implies a solid medium-term outlook for net income – and AMSC appears to have the ability to make those targets in an environment where renewable energy continues to be built out globally. Moreover, their recent stock offering has left them with $260.5m of cash on hand for an investment schedule which looks to be around $50m a year. CEO Greg Yurek stresses that since they don't manufacture the wind turbines themselves they face a low capital intensity, high value added environment. It seems reasonable to conclude that they now have the funds in place to deliver the investment required to meet the $1bn revenue target. If you accept their ability to achieve that target there is clearly a lot of upset for the stock.

These numbers are difficult to argue with and I would expect some analyst upgrades over the next 24 hours. That leaves us with the question of AMSC's over-reliance on orders from Sinovel and concerns about bottlenecks in China's wind turbine market. The issue here is that China has rapidly built out its wind turbine capacity – but at a much faster rate than it has been able to connect that capacity to the grid. This is true. However, for AMSC this seems largely to be a red herring and is unlikely to slow growth in its order book.

Five points are relevant –

•Greg Yurek suggests that about 25% of China's wind turbine installations were not connected to the grid in 2010. However, the Chinese now appear to be moving faster to resolve the situation. Moreover, the continued build out of wind is locked into China's five year plan – consequently, he does not expect new wind turbine construction to falter. This is particularly the case since China has the objective of being a net exporter of wind technology in the years to come. And Sinovel will be the major export player – largely using AMSC's electrical control systems.
•In Q3 Sinovel accounted for 73% of AMSC's new orders. However, the company has been adding new customers – for example in India with recent deals with Inox Wind (IWL). They also see Brazil as a new growth opportunity, particularly given the fact that the country currently has no domestic wind turbine manufacturer. And they expect to benefit from the roll-out of more wind capacity in the US – mainly through foreign clients entering the US market. However, Greg Yurek also hinted on the analyst call that a deal with a US player is possible.
•Most importantly, the non-wind contribution to AMSC's revenues is expected to grow significantly. This relates to their Smart Grid infrastructure solutions and particularly their Amperium superconductor power cables which represent a key technology in the roll-out of the Smart Grid. Initial superconductor cable systems are already in place in Ohio and Long Island. AMSC has also recently secured an order for 3 million meters of Amperium superconductor wires from South Korea's LS Cable – currently the world's largest superconductor wire order.
•With regard to AMSC's $1bn revenue target by 2014, only 50% of that is expected to be directly related to their wind business. They appear confident in seeing superconductor cables as being their strongest growth area.
American Superconductor's stock price languished for most of 2010 despite good earnings growth and suffered in the later part of the year on concerns over China's wind market. However, AMSC's earnings have only strengthened and concerns over the continued build out of wind capacity in China seem overdone. Following the earnings numbers AMSC has already rallied. However, that rally looks likely to continue and AMSC looks to be a solid medium-term bet.

Disclosure: I am long AMSC.
AMSC Receives Initial Electrical Control System Orders from China's Dongfang Turbine Co.
Visit
http://www.amsc.com
for further information
- China's Third Largest Wind Turbine Manufacturer Orders First 3 MW and 5 MW Electrical Control Systems - Multi-Megawatt Turbines Position Dongfang Strongly for Onshore and Offshore Wind Market
Submitted on 03/02/11, 08:18 AM
DEVENS, MA – March 2, 2011 – American Superconductor Corporation (NASDAQ: AMSC), a global power technologies company, today announced that it has received initial wind turbine electrical control system orders from China's Dongfang Turbine Co. Ltd. (DTC). The systems will be utilized in DTC's 3 megawatt (MW) and 5 MW full conversion wind turbines, which were designed by and jointly developed with AMSC. AMSC will be shipping the electrical control systems to DTC in calendar year 2011. DTC, the third largest wind turbine manufacturer in China and one of the world's 10 largest wind turbine manufacturers, plans to begin volume shipments of these multi-megawatt wind turbines in 2012.
"With more than 5,000 MW of cumulative installations, DTC has firmly established itself as a world-class wind turbine manufacturer. To maintain this position of leadership, we are launching new multi-megawatt wind turbines with exceptional power quality and grid friendliness," said Mr. Ren Jiafu, Vice General Manager, Dongfang Turbine Co. "We look forward to utilizing these electrical control systems from AMSC to manufacture our first 3 MW and 5 MW wind turbines while also exploring options to upgrade the 5 MW to 5.5 MW, and plan to begin making volume shipments in 2012."
China is now the world's largest wind power market both in terms of annual installations and total installations to date. According to the Global Wind Energy Council, China installed a record 16,500 MW of wind power in 2010, increasing its total installed capacity to more than 42,000 MW.
"A powerhouse in China's growing wind power market, DTC has partnered with AMSC to introduce its next-generation wind turbines," said Greg Yurek, founder and chief executive officer of AMSC. "Having been designed for use both on land and at sea, DTC's 3 MW wind turbine has broad applicability while its 5 MW turbine is particularly well suited for the global offshore wind market. We are pleased to receive these initial orders and are happy to support DTC as they launch these advanced wind turbine platforms."
For more information on AMSC's offerings for the wind power market visit
http://www.amsc.com
/products/applications/windEnergy/index.html.
Antwort auf Beitrag Nr.: 41.154.270 von LuciusVorenus am 06.03.11 12:00:35
Schöner Auftrag. Mit Sinovel hat auch zunächst klein angefangen und irgendwann kam plötzlich der fette Mega Auftrag. DTC wird bestimmt bald nachlegen!
Beitrag zu dieser Diskussion schreiben