DeNA - Social Networks Player aus Japan (Seite 2)
eröffnet am 03.02.11 14:14:33 von
neuester Beitrag
18.02.21 11:44:09
von
ISIN: JP3548610009 | WKN: A0DQUH |
Symbol: D2N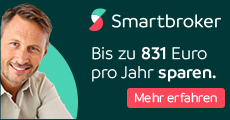 Beitrag zu dieser Diskussion schreiben
Antwort auf Beitrag Nr.: 45.047.139 von R-BgO am 15.07.13 15:27:04
die Börse hat's mal wieder vorausgesehen, auch operativ ist man mächtig unter die Räder gekommen
DeNA on track for overseas profit in 4th quarter
TECHNOLOGY DEC. 15, 2012 - 06:09AM JST ( 2 )


REUTERS TOKYO —
Two years after shifting its focus abroad and millions of dollars in aggressive acquisitions later, Japanese gaming firm DeNA Co Ltd says it's on the verge of turning its first profit in its overseas operations, the company's president told Reuters on Thursday.

DeNA's Mobage platform - a Japanese-style contraction of "mobile games" - has more than 45 million members in Japan and the decade-old firm has a market capitalization of $5.4 billion as of Wednesday, nearly double that of embattled Japanese TV maker Sharp Corp.

Isao Moriyasu, who took the reins of the firm last June after the sudden departure of his predecessor, said the gaming firm is on track to generate $60 million from in-game currency abroad this quarter, double the amount logged in the July-September period.

Such in-game sales, called "Moba-Coin" on DeNA's platform, consists of revenue for both third-party developers and in-house games. But the firm's overseas sales is small change compared to DeNA's numbers in Japan.

"What we're aiming for is to turn a profit in the fourth quarter and we're on our way to that, but I don't believe it is going to be easy at all," said Moriyasu, speaking at the company's new headquarters in the fashionable Shibuya district.

The company said in-game sales in Japan reached 56.2 billion yen ($677.7 million) in the July to September quarter this year.

"We are launching new titles like 'Transformers' and have already launched 'HellFire' in the United States and we are also developing high-end first person shooter games," said the soft-spoken executive. DeNA sealed a three-year agreement with U.S.-based Hasbro Inc in July to jointly develop smartphone games based on the company's Transformers franchise.

The 39-year-old executive, a graduate of University of Tokyo's Aeronautics and Astronautics program and a former systems engineer, said it was important to develop hits like "Rage of Bahamut" and "Blood Brothers", which have topped Apple Inc's App Store and Google Play in the United States and attract new users to the company's platform.

DeNA, along with domestic rival Gree Inc, have been big spenders abroad, starting with its $400 million acquisition of San Francisco-based developer Ngmoco in 2010.

"M&A remains an important channel to expand and as we expect the overall market to continue its growth. We are always interested in businesses that can complement our business," Moriyasu said.

That includes game developers, payment system providers and advertising networks for apps in the United States, China, South Korea and Japan, he said.

Moriyasu also did not rule out future listing in the United States of the company's shares.

Japanese gamers' strong appetite for in-game purchases drove strong profits and stock rallies for both DeNA and Gree. But a regulatory crackdown this year on "complete gacha," a mechanism used in card games in which users turned over a predetermined set of virtual cards in order to get a rare prize-winning card, forced Japanese game makers to halt the games.

Regulatory concerns and a maturing market at home have accelerated Japanese firms' move abroad and investors say DeNA's overseas strategy looks to be finally gaining traction.

Since May, when shares of both Gree and DeNA tanked after regulatory concerns first emerged, DeNA shares have rallied 80 percent, partly boosted by the company's strong results, while Gree recovered just 13.9 percent over the same period.

DeNA posted an operating profit of 63.4 billion yen ($769.5 million) for the year that ended March, up 13% from the previous year. For the latest July to September quarter, the company reported an operating profit of 20.4 billion yen, up 38 percent from the same period last year.

The company does not publish its annual sales or profit outlook.

In the United States, Japanese companies as well as Korean game maker Nexon are upending the U.S. market with innovative in-game currency and monetization methods and challenging established firms like Zynga Inc.

In Japan, DeNA signed a business alliance with ailing social network operator Mixi Inc, a domestic precursor to Facebook Inc, to share the same game platform.

The move reignited speculation that DeNA and Gree could be interested in acquiring the social networking service from its founder. Moriyasu said he is not considering a capital tie-up with Mixi.
Thursday, August 9, 2012
High Court Rules DeNA Didn't Imitate Fishing Game

TOKYO (Nikkei)--DeNA Co. (2432) prevailed Wednesday in a copyright infringement lawsuit over its fishing game for mobile phones, with the Intellectual Property High Court reversing a lower court's ruling that the firm had harmed Gree Inc. (3632).

The case concerned a game that DeNA released in 2009 for its Mobage mobile gaming network. Gree sued to make DeNA stop selling the game and pay damages, calling the software similar to a Gree fishing title that came out in 2007.

The Tokyo District Court ruled for Gree in February, noting that while there were many fishing games on mobile phones, the company's game was the only one that displays concentric circles in the water, with the player reeling a fish in based on its position. DeNA and another firm were ordered to pay 230 million yen in damages.

DeNA appealed that decision, arguing that the similar expressions between the two games are commonplace and not original.

In Wednesday's decision, Presiding Judge Makiko Takabe said that while there are some similarities, those expressions are not original.

"The details are different, and the overall impressions that the games give are different," Takabe said in her ruling, which found no copyright infringement. And while there are similarities in how the games are played, the expressions are commonplace because they are based on actions in real-life fishing, she added.

Gree plans to appeal to the Supreme Court.
Gewinn in FY12 gestiegen, Kurs gesunken

aktuelles KGV unter 10
By Kyung Bok Cho
Nov. 2 (Bloomberg) -- Dena Co., a Japanese operator of auction and shopping websites, rose the most in more than three months in Tokyo trading after reporting a fourfold jump in first-half net income.

Dena advanced 7.4 percent to 2,303 yen as of 9:21 a.m. on the Tokyo Stock Exchange, headed for the biggest climb since July 23. The benchmark Topix index dropped 0.3 percent.
JAPANESE SOCIAL NETWORKING SITES GREE, DENA GRAB TV AD SPOTLIGHT
Posted on: Mon, 06 Dec 2010 22:46:01 EST
Symbols: TM, KCRPY, GREZF


TOKYO, Dec 07, 2010 (AsiaPulse via COMTEX) --
Japanese online social networking site operators Gree Inc. (TSE:3632) and DeNA Co. (TSE:2432), which were almost completely absent from the television advertising market a year earlier, now rival top TV advertisers Kao Corp. (TSE:4452) and Suntory Ltd.

Gree had 2,835 commercials air in the Kanto region in October and DeNA ran 2,003 ads, claiming the second and fourth spots, respectively, according to data by Video Research Ltd. They overtook fifth-ranked Toyota Motor Corp. (TSE:7203), which had 1,981 ads. Suntory placed third with 2,240 commercials. The two newcomers, however, were unable to catch Kao with its 3,614 ads.

Gree and DeNA each shelled out some 3 billion yen on advertising in the July-September quarter. For Gree, this is roughly triple its tally a year earlier. DeNA, which operates the Mobage-town social gaming portal, spent virtually nothing a year ago. Even compared with the April-June term, their ad spending is up 10-20 per cent.

Amid intensifying competition for customers, restaurant operators are ramping up TV advertising as well. Japanese-style pub operator Watami Co. (TSE:7522) took to the TV airwaves for the first time last month. Zensho Co. (TSE:7550), which runs the Sukiya chain of beef bowl restaurants, plans to roughly double its advertising spending to around 2 billion yen this fiscal year. Both are focusing on lifting recognition through TV ads to expand their client bases.

The Internet has hurt TV advertising in recent years. Spending on TV ads came to 1.71 trillion yen last year, sinking 16 per cent from 2005, according to Dentsu Inc. (TSE:4324). But online advertising spending zoomed up 87 per cent to 706.9 billion yen.

Although online firms should be considered rivals of the TV broadcasters, they are becoming valued customers. And with automakers, banks and others lifting promotion cutbacks as earnings rebound, leading Tokyo-area broadcasters raised their interim profit forecasts.

"The media value of television is once again in the spotlight," explains Fuji Media Holdings Inc. (TSE:4676) President Kou Toyoda.
DeNA Reports Fifth Consecutive Quarter of Increasing Revenues, While Prepping the Launch of mobage, the Global Smartphone Social Gaming Service

DeNA, the leading global mobile and social games company, has announced today that its third quarter net sales performance was $359 million*. Earnings jumped to 250 percent higher than last year's third quarter and marks the fifth consecutive quarter of increasing revenues. DeNA now projects a $1.3 billion dollar year, with nearly tripling dividends, in the period to close March 31, 2011.

"We are very pleased with a remarkable quarter," Tomoko Namba, CEO, DeNA, stated. "We are looking forward to announcing an exceptional year in sales for DeNA, thanks to our diverse catalog and market expanding strategies. We are also razor-focused on delivering the mobage smartphone platform this Spring."

During the last quarter, the content of social games provided on Mobage Open Platform became more diverse and business expanded for both in-house and third-party games. As of Jan. 25, 2011, DeNA reports 309 partner developers and 764 game titles. In its Japanese home market, registered consumers over the age of 30 increased as Mobage-Town widened its reach due to broader content and successful new marketing strategies.

DeNA also reports that its integration with Western acquisition ngmoco is complete, and the merged entity confirms progress toward launching the global mobage smartphone platform this Spring. ngmoco became a wholly owned subsidiary in Fall 2010, as part of DeNA's "X-Border/X-device" global strategy.

Last quarter DeNA entered into a hardware alliance for integration on a group of new handsets by Samsung Electronics. The phones will use a version of the mobage smartphone service to power Samsung's Android devices and are due to launch in Spring 2011, internationally.

* Dollar values reported are based on the exchange rate on Jan. 31, 2011.
1JPY = 0.0122USD.

About DeNA

Founded in 1999, DeNA Co., Ltd. is the global leader in social games and social networking in mobile. DeNA's Mobage-Town social gaming network has more than 24 million registered users in Japan on feature phones. In 2010 DeNA formed an alliance with Yahoo! Japan to create the Yahoo! Mobage experience and bring social gaming to the desktop. Now the company's X-Border/X-Device strategy will bring DeNA and mobage to the smartphone and a worldwide consumer and developer base.
DeNA - Social Networks Player aus Japan