Yandex - russischer Suchmaschinenmarktführer (Seite 8)
eröffnet am 24.05.11 12:22:43 von
neuester Beitrag
30.03.21 09:36:07
von
ISIN: NL0009805522 | WKN: A1JGSL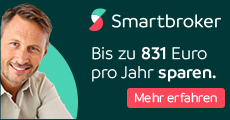 Beitrag zu dieser Diskussion schreiben
Yandex Plans $1B IPO: More Than 'Yet Another Indexer'
May 24, 2011 | about: YNDX


Originally created over 20 years ago by two Russian entrepreneurs, Yandex (YNDX) now operates Russia's leading online search engine with a dominant 65% share of the country's search traffic. Often called the "Google of Russia," Yandex uses proprietary search algorithms to retrieve, aggregate and organic online content on its yandex.ru website.

Yandex has filed to raise $1.1 billion in its IPO by offering 52 million shares (70% insider) at a price range of $20 to $22, though sources report Yandex is now proposing a range of $24 to $25 due to strong deal demand. Assuming a share price of $25, Yandex would be valued at $8.4 billion and raise $1.3 billion in gross proceeds, making it the fourth largest IPO year-to-date (after HCA (HCA), Kinder Morgan (KMI) and Nielsen (NLSN)).

The company intends to list on the NASDAQ on Tuesday under the ticker symbol YNDX. Morgan Stanley, Deutsche Bank Securities and Goldman, Sachs & Co. are the lead managers on the deal, which is one of eight scheduled to price on this week's US IPO calendar.

Background

According to the company website, Yandex's founders coined the term "Yandex" as an acronym for "Yet Another Indexer." Yandex's roots trace back to 1990, when its predecessor company Arcadia initially developed its underlying search technology, which uses advanced analysis of the Russian language to filter through possible word variations and improve search accuracy. With backing from Baring Vostok, a Russian private equity firm and Yandex's largest shareholder with a 19% post-offering stake, the company has continued to enhance its search technology and introduce parallel services such as email, e-commerce, maps, news, videos, music, blogs and online payments. Its yandex.ru website had over 38 million unique visitors in March 2011 and was the default homepage for 44% of Russia's Internet users in late 2010.

Financials

Yandex generates most of its revenue by charging per-click fees for text-based advertising, which are placed on both owned and third-party network sites. Last year, it booked $217 million in EBITDA on $440 million in sales, which increased 43% from $307 million in 2009. It had 180,000 advertising customers (+37% from 131,000 in 2009), who use an online auction-based service to bid on keywords, create ad campaigns, monitor performance and manage their ad budgets. Yandex expects further growth to be driven by the introduction of new features, its mobile platform (currently only 5% of its search traffic), location-based ad formats and selective international expansion.

Risks

The primary concern for Yandex is its exposure to political pressure from the Russian government, which could have unpredictable and adverse effects on the business. Additionally, operating margins could decline in the near-term as the company boosts spending on product development (17% of sales in 2010) and capital expenditures (18%). Lastly, though Yandex has maintained its dominant position over the years thanks to its technology and early mover advantage, intensifying competition from Mail.ru (8% share) and Google (22%) remains a long-term risk.

Outlook

Yandex should generate investor interest as the only US-traded company with pure exposure to Russia's large and underpenetrated online advertising market, which is expected to grow from $840 million in 2010 to $2.3 billion by 2013 (40% CAGR). Further, the company will likely benefit from positive momentum generated by LinkedIn's IPO (LNKD), which was extremely well-received when it hit the market last week. Though political pressure is a concern, strong deal demand suggest investors are focusing more on Yandex's leading market position, notable track record and unique exposure to one of the world's fastest growing Internet populations.
http://seekingalpha.com/article/271451-yandex-a-bargain-bel…
Yandex: A Bargain Below $50; Poised to Take on $100
May 24, 2011 | about: YNDX
The "Google of Russia" is already showing signs of strong demand and solid aftermarket trading. Yandex (YNDX) is well established and is benefiting from a market realization that some geographies - like China with Baidu (BIDU) and Russia with Yandex - represent differentiated investment opportunities despite the dominance of Google (GOOG) in countries speaking Romanic languages.
In the past year we've seen the rise of Russian internet interests, at first though the aggressive investing of DST in companies like Facebook and then in the IPO of Mail.ru, which was warmly received and now trades at a $7B market capitalization. Russia has always had a strong backbone of scientific knowledge and training in mathematics. This may not have translated into making great automobiles or watches, but the country has found commercial application in internet technologies.
Yandex has managed to fend off an attack from Google in its home market of Russia and has been expanding and gaining share in adjacent markets like Ukraine, Kazakhstan and Belarus. Google, however, still has a lead in those three markets. Based on the size of the available market for Yandex and its growth rate, it's safe to say that it will represent the largest single player in the European market and be abel to rival countries like India, China and Brazil.
From a competitive standpoint, the two that stand out are Mail.ru from within and Google from outside. Competition is driving an expansion into online shopping, mail, e-commerce, maps and related services to drive more clicks, users and market share. In this area we expect all three firms to have the desire and resources to invest heavily. Russian internet users will enjoy robust new services over the next few years. Yandex hopes to leverage its position in maps and traffic to be a leader in the very small but emerging mobile internet in Russia.
The revenue levels, growth and cash flow are all very good. For 2010, revenues grew over 40% to reach $440m, on which the company was able to generate an impressive $133m (30%) in free cash flow. For the March 2011 quarter, top line growth improved further to 65% YoY.
So how high is YNDX going to go? We've attached a peer analysis table showing some of the comparable companies. Yandex has better than average growth and is among the highest margin companies in the group. The closest comparable companies, in our opinion, are Mail.ru and Baidu. That would suggest something like a 25x sales number. At $25 Yandex would be trading at just 6x sales, which we don't expect to see. Any price under $50 would be attractive and $100 is not out of the question.
One mitigating factor is that the offering size is much larger (8x) than that of LinkedIn (LNKD), which creates less of a supply/demand squeeze. Still, there is solid value in Yandex at $50 or below. There is some political risk in Russia but it hasn't hurt Mail.ru, which is trading at 26x sales. Yandex looks like it may price today and should be a very bright spot in an otherwise dull market.
Yandex - russischer Suchmaschinenmarktführer