Africa Oil Corp. - World-Class East Africa Oil Exploration
eröffnet am 23.06.11 21:04:25 von
neuester Beitrag
16.09.21 16:28:07
von
WKN: A0MZJC |
Symbol: AOI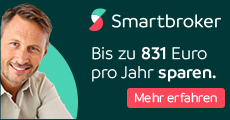 Beitrag zu dieser Diskussion schreiben
Antwort auf Beitrag Nr.: 69.327.613 von MrArbogast am 15.09.21 08:31:03
Africa Oil Provides an Update for Project Oil Kenya Including a Higher Plateau Production Rate and an Independent Resources Evaluation
T.AOI | 1 day ago
VANCOUVER, BC, Sept. 15, 2021 /CNW/ - (TSX: AOI) (Nasdaq-Stockholm: AOI) – Africa Oil Corp. ("Africa Oil", "AOC" or the "Company") is pleased to provide an update for its Kenya development project incorporating Blocks 10BB and 13T ("Project Oil Kenya"). PDF Version
Over the past year, Africa Oil and its JV Partners (Tullow Oil and Total Energies) have completed the redesign of the Project Oil Kenya to ensure it is technically, commercially and environmentally robust.
A higher oil production plateau of 120,000 barrels of oil per day is now planned
with expected gross oil recovery of 585 million barrels of oil ("MMbbl") over the life of the field1. This resource position has been audited by external independent auditor, Gaffney, Cline & Associates ("GaffneyCline"). Africa Oil's best (2C) development pending contingent resource on a
net working interest basis, derived from GaffneyCline's report is 93 MMbbl2
.
The estimated unrisked3 post-tax net present value, using a 10% discount rate ("NPV10"), of $577 million is attributable to Africa Oil's net 2C development pending contingent resource base.

Africa Oil and its JV Partners
have presented a draft Field Development Plan ("FDP") to the Government of Kenya
("GoK") ahead of the plan to submit a finalised FDP by the end of 2021, in line with licence extension requirements provided by the GoK in December 2020. Africa Oil and its JV Partners continue to work collaboratively with the GoK on land and water access and on the necessary commercial agreement and are waiting on the final approval of the Environmental and Social Impact Assessment ("ESIA") from the regulatory authorities.
At the same time Africa Oil and its JV Partners are actively seeking strategic partners for the project.
hier tipped ich auf Inder?
Based on the revised plan, Africa Oil believes that this project is an attractive commercial prospect for investors looking to access the East Africa oil and gas sector in both the upstream and midstream. It is intended that
a strategic partner will be secured ahead of a Final Investment Decision
("FID").
Africa Oil President and CEO, Keith Hill, commented on the statement of resources: "Together with our JV partners we have made significant progress in redesigning and optimizing Project Oil Kenya. Compared to the previous field development plan,
we have a more economically robust project
, which I am confident is more attractive to potential new partners. We will continue to work with our JV partners and the government of Kenya towards the final investment decision and I am pleased that our interests are fully aligned on what is a strategically significant project for Kenya."
Further Information
The key changes to the development concept have been driven by:
Incorporating the production data from the Early Oil Pilot Scheme ("EOPS") where 450,000 bbls was produced from Amosing and Ngamia fields. These fields account for approximately 54% of the resource distribution, leading to greater confidence in achieving the higher end of the resource distribution range.
Initially drilling at the crest of the field in the highest quality reservoirs prior to First Oil and optimizing the number of wells to improve pressure support to recover larger resources from the reservoir and to rapidly build up the initial production plateau.
Adding an additional discovered field, Ekales, in the first phase of production as the work has technically matured and the field is geographically located between the Twiga and Amosing fields. As such, the first phase will be made up of the Ngamia, Ekales, Amosing and Twiga ("NEAT") fields.
Optimising the overall development cost with a
facility design capacity of 130,000 bopd and an increase to the pipeline size from 18" to 20" to handle the increased flow rates.
Total
gross capex to First Oil is expected to be c.$3.4 billion, comprised of c.$2.0 billion for the upstream and c.$1.4 billion for the pipeline.
This capex estimate is based on bids and FEED updates from contractors. Capex to First Oil has increased from the previous project design, reflecting the increase in resources targeted in the first phase and the associated increase in wells and infrastructure to achieve this. Over the life of the field, the revised project has reduced the overall unit cost to c.$22/bbl (previously c.$31/bbl). The combination of the above leads to an optimal project that delivers more economic barrels within the license period and greater flexibility to incrementally add additional fields into production without significant infrastructure modifications.
Africa Oil and its JV Partners have also taken the opportunity of this review to improve the environmental and social aspects of the project. Carbon emissions will be limited through a combination of heat conservation, use of associated gas for power and reinjection of excess gas into the reservoir. Further, there are opportunities to use the Kenyan power grid that is powered by renewables sources and options to offset remaining emissions. As per the previous development plan, the pipeline from Turkana to Lamu will be buried and the Turkwell Dam will supply water for the project and to local communities. This project would also be Kenya's first oil & gas development and would represent a stable, long-term source of income for the GoK.
Simultaneously to the development, an exploration and appraisal plan will be put in place to ensure the remaining discoveries are efficiently developed. This will extend and sustain initial plateau rates whilst keeping costs low by leveraging the rigs used for development drilling. Future phases will also focus on additional exploration potential within the 10BB/13T licenses and bringing the 10BA license acreage into production.
Notes:
1
100% of the volumes estimated to be recoverable from the project over the life of the field, in the event that development goes ahead.
2
Contingent resources net to AOC are AOC's net working interest fraction of gross resources, assuming GoK will exercise its back-in rights, leaving AOC with a 20% share in Block 10BB and a 19.375% share in Block 13T when a development license is awarded.
3
The volumes and NPV10 reported here are "unrisked" in the sense that no adjustment has been made for the risk that the field/project may not be developed in the form envisaged or not at all.
4
All dollar amounts in this press release are U.S. Dollars unless otherwise indicated.
About Africa Oil
Africa Oil Corp. is a Canadian oil and gas company with producing and development assets in deepwater Nigeria; development assets in Kenya; and an exploration/appraisal portfolio in Africa and Guyana. The Company is listed on the Toronto Stock Exchange and on Nasdaq Stockholm under the symbol "AOI".
Additional Information
This information is information that Africa Oil is obliged to make public pursuant to the EU Market Abuse Regulation. The information was submitted for publication, through the agency of the contact persons set out above, at 2:20 a.m. EDT on September 15, 2021.
Es gibt News von Africa Oil zu Kenya. Kann diese aber von meinem Gerät nicht verlinken.
Antwort auf Beitrag Nr.: 69.303.997 von MrArbogast am 12.09.21 18:15:25
Wobei die öligfeuchten bzw Methan- Träume für 2021 bereits die konkreten Namen Gazania in SAfrika, Venus in Namibia haben plus eine Bohrung in Guyana, sofern die Bohrungen nicht nach 2022 verschoben werden.
Weil Aoi eine überdurchschnittlich gute Erfolgsquote hat bzw. mit zur Zeit mit überdurchschnittlich erfolgreichen Explorern wie Total, Impact etc. zusammen arbeitet, könnte die Erfolgsquote überdurchschnittlich erfolgreich sein mit einem Treffer aus 3 Bohrungen, der zu einer wirtschaftlichen Förderung irgendwann führen könnte. Ein Volltreffer in dem riesigen Prospekt Venus würde auf jeden Fall in der Branche zu weltweiten Schlagzeilen führen - und damit wären wir wieder beim Träumen LOL
Antwort auf Beitrag Nr.: 69.247.125 von tntxrxwelle am 06.09.21 11:55:56
Lass uns doch mal träumen. Träume kann uns niemand nehmen.
Na ok, ne 6 Mrd. Cap (bei 10) ist ja albern. Die "Joker" beiseite, könnte Aoi gegen Jahresende Richtung 1,50-60 laufen u. dann wird die 2 angegriffen (wenn der Ölpreis einigermaßen mitspielt o. 2022 doch noch komplett in den hohen 60ern gehedged worden ist). Dieses "kleine" Szenario ist dafür aber auch ein relativer nobrainer.
Antwort auf Beitrag Nr.: 69.244.170 von winni2 am 05.09.21 22:58:03
Ja da hast du natürlich recht. Bei Africa Oil sind noch viel höhere Kurse als Euro 2 möglich. Aber step by step. Erst müssen wir die zwei sehen um auf die 10 zulaufen zu können.
Antwort auf Beitrag Nr.: 69.193.377 von MrArbogast am 31.08.21 08:46:18
... die sollten sich mal besser an den Fakten orientieren ... die sind nicht nur risikodiversifiziert durch JV mit den top-Playern an Förderqellen mit top Ressourcen und Exploratioslizenzen in bereits identifizierten Ölfeldern hervorragend aufgestellt , sodern sind jetzt auch als dominanter Grossaktionär mit Lundins top fianziertem offshore Spezialisten Eco Atlantic a gleich 3 super-Jokern beteiligt ( 2 in den Mega-Ölfeldern der grössten
ffshre-Entdeckung seit 2 Jahrzehten im Öl-Becken von Guyana-Suriname und in der offshore Fortsetzung (vor der Kueste Namibias) des onshore-seitig von RECON explorierten Beckens !
DAS bei eiem so profitablen , wachstumsstark expandierenden PRODUZENTEN mit nur 620 Mio USD bewertet ...lässt Spielraum fuer nen MULTIBAGGER !
Gute Performance die letzten Wochen von Africa Oil. Jetzt ist entscheidend ob die Aktionäre zu diesen Kursen größere Mengen verkaufen oder endlich an höhere Kurse glauben. Denke es ist an der Zeit an Kurse über 2 Euro zu glauben.
Antwort auf Beitrag Nr.: 69.096.782 von inkognito007 am 19.08.21 14:16:20
Zitat von inkognito007: einige sehr interessante Aussagen dabei

https://seekingalpha.com/article/4450159-africa-oil-corporat…
Africa Oil Corporation (AOIFF) CEO Keith Hill on Q2 2021 Results - Earnings Call Transcript
Aug. 17, 2021 1:52 PM ETAfrica Oil Corp. (AOIFF)2 Likes
SA Transcripts profile picture.
SA Transcripts
119.1K Followers
https://seekingalpha.com/earnings/earnings-call-transcripts
We cover over 4K calls/quarter
Contributor Since 2007
Seeking Alpha's transcripts team is responsible for the development of all of our transcript-related projects. We currently publish thousands of quarterly earnings calls per quarter on our site and are continuing to grow and expand our coverage. The purpose of this profile is to allow us to share with our readers new transcript-related developments. Thanks, SA Transcripts Team
Africa Oil Corporation (OTCPK:AOIFF) Q2 2021 Earnings Conference Call August 17, 2021 9:00 AM ET
Company Participants
Shahin Amini - IR and Commercial Manager
Keith C. Hill - President and CEO
Pascal Nicodeme - CFO
Conference Call Participants
Johan Spetz - Pareto Securities
Unidentified Analyst -
Unidentified Analyst -
Operator
Hello everyone. My name is Anita and I will be your conference operator today. At this time I would like to welcome everyone to the Africa Oil Second Quarter 2021 Results Call and Webcast. All lines have been placed on mute to prevent any background noise. After the speaker's remarks there will be a question-and-answer session. [Operator Instructions]. Please note that this event is being recorded. The recording will be available for playback on the company's website. I would now like to pass the meeting to Mr. Shahin Amini, Africa Oil's Investor Relations and Commercial Manager. Please go ahead Mr. Amini.
Shahin Amini
Thank you Anita. On behalf of management, thank you for joining us today for second quarter 2021 results call and we appreciate your interest and support. And now due to exceptional unforeseen circumstances, our Chief Financial Officer Mr. Pascal Nicodeme is unfortunately unavailable to join us. So on the call we have President and Chief Executive Officer Mr. Keith Hill. Keith and I will take you through the highlights of our second quarter results and then Keith will cover Africa Oil's investment case and outlook before we start the Q&A session.
I would like to remind everyone that the remarks made during this session are subject to forward-looking statements which involve significant risk factors and assumptions and have been fully described in the company's continuous disclosure reports. The information discussed is made as of today's date and time and Africa Oil assumes no obligation to update or revise this information to reflect new events or circumstances except as required by law. The company's complete financial statements and related MD&A are available on the company's website and on SEDAR. Right, Keith we are ready for you. Please go ahead.
Keith C. Hill
Alright, thanks Shahin. Appreciate everyone calling in today. What we're trying to do today is kind of go through first the quarterly results and then we're going to talk about kind of the updated corporate presentation. So the corporate presentation has now been put on our website and we will be walking through the slides as we go. I think the overall news in the second quarter has been really good. I think, there have been quite a bit of positives coming out of Nigeria in particular and I think we have really gone from kind of strength to strength and we're seeing our investment really coming to fruition. So I think the refinancing and the deleveraging of the company has been something we've been working on for the last 18 months. And I think that we're going to a bit of detail about how we've done that but we refinanced the corporate loan and we paid down a significant amount of debt.
We have also been getting a fairly regular dividend from Prime, we had two dividends and one in the last quarter and one in just in this quarter. So, you will see that the total dividends received $75 million and of course when you look at what we got from the --
since we did the acquisition was 275 million since we did the acquisition. It was roughly 53% of our closing cost cash payment.
So, I think that's been quite good. I think the fact that we've got deleveraging at 61% corporate debt, 39% of Prime debt is also quite an accomplishment during these low oil prices and the COVID times. And I think that was due to a very strong hedging program last year that we were able to put so much money to debt. But I also want to point about cash, I mean, cash is obviously a cash king in this market
. We still have $293 million net to AOC in the bank accounts at Prime and we have eight more cargoes we're going to be selling this year for about $500 million gross or about $250 million net. So we're really pushing over $500 million of cash in the bank net to AOC by the end of the year and I think that's really the headline number.
We're going to talk a little bit of PIBs. Many of you probably saw yesterday that PIB have been finally signed after almost two decades of negotiation and the work. So I think that's a great accomplishment and what we're seeing so far is quite positive in the PIB. I think the call from the investment community to put friendly legislation in there to try to encourage investment has been heard by the Nigerian authorities and we will walk through and talk a little bit about what we think the outcome of that is but I would say generally it's quite -- looks quite positive for us.
So moving on to the operational highlights, I think obviously the first thing everybody looks at is our guidance and our production, and the assets have been performing quite well. We're at the top of the range or probably slightly over the range of both our working production and our entitlement production and we see that carrying on strong. I think we'll give one more quarter, but I think you'll see us potentially revising upward our guidance at the end of the next quarter we continue this performance. And one of the reasons we're performing above expectations is because the
OPEC orders that were on Egina have now been removed or basically the quotas that are now given to us essentially allow us to spruce that field follow-up.
So I think that's quite a positive as well.
So moving to the next slide, I think the other operational highlights,
we've had 2 million barrels of liftings met through AOC, the average sale price of $58 a barrel!
. Many have commented that it is slightly below what the actual price was. We did give back a little bit of our hedging gains from last year, but I think you'll see when we talk about our hedging program, we still have quite a bit of upside exposure to oil price
. I think given our debt situation we had to be a little bit conservative on our hedging and I think we'll be talking about what our plan is going forward.
Production costs again quite low, kind of industry leading. We were down to $6 a barrel oil equivalent and I think this is a continued trend. I think we're going to see even potentially further improvement of that in the short-term as we continue to refine these assets.
The other nice thing is that we're not spending much CAPEX. So during the quarter,
we only spent $3 million in the CAPEX. So these really are in harvest mode.
We're not having to put a lot of money into these assets. I think the only significant investment we're going to be making in the near-term is the pre-AOI development which I think amounts the PIB pass. You'll see us gaining and accelerating the interest in pre-AOI. And the hedging again, I mentioned this briefly, but
we have hard hedged the entire remainder of our cargoes for the rest of this year. We got $58 a barrel,
again, it's slightly below the current mark but I think that gives us a lot of credibility with our banks. We're going in for debt redetermination at the end of this month, early next month and I think the banks are quite happy that we have locked in all of that $500 million of additional cash flow coming in this year. So I think that's a necessary evil.
I think next year, we've only hedged 21% of our cargoes at a significantly higher price, almost close to today's price $67 a barrel.
We are looking at doing some hedging the rest of next year, I think it's still very prudent to keep our hedging policy up, but we are looking at ways to protect the upside. And still one of the big oilables [ph], I think we're looking at $70, $80, $90 oil is almost impossible to stop with the demand growth as we recover from COVID and the supply constraints. But anyway, I think we will be looking at our hedging program, trying
to make sure that we have hedging that protects our downside and makes our banks happy, but also gives us access to that upside as well
. And there are many instruments we can use to do that.
So turning now to the financial highlights, I'll turn it back to Shahin and let him kind of walk through some of the financial highlights we have in quarter.
Shahin Amini
Well Chief, I am actually delighted to say, I think Pascal against all odds has managed to join us. He may be bruised and bloodied but he is here with us. Pascal are you online?
Pascal Nicodeme
Yeah. And I apologize for the WiFi problem, I am finally on yes. So I will present these slides. So yeah, the main highlights for this quarter and semester is that we've posted for the first half, a net income of $77 million which compares to a loss of $418 million for the first half last year. We are also very pleased with the dividends we have received in the first half. We have received $37.5 million in June. Out of this dividend, we have repaid $18 million of our loan with BTG and therefore at the end of the second quarter, the debt was down to $123 million. And post period end we've received another $37.5 million dividend and we have also completed the refinancing of our acquisition with BTG. And therefore, we've ended July with $42 million of cash balance, and debt --
closed debt of $98 million after the refinancing of the BTG loan.

So just a few metrics I'd like to quote in relation to Prime, net to our 50% shareholding. Prime has posted for the first half and this is going to show you the very strong cash generation capacity of our Prime 50%. So in the first half, Prime has posted an EBITDA of almost $300 million net to a 50% shareholding and cash flow from operations of $338 million. They've also ended the period with almost $300 million of cash balance,
net to a 50% shareholding and a debt of $557 million
. I'd like to mention something here is that these figures include deposits that Prime has received in a relation to Agbami from Equinor
. And this is a $305 million of costs that they have received from Equinor in relation to a security agreement that they have signed with Equinor, which basically settles the determination of the Agbami field from the private party perspective. So that's -- these figures included $305 million that Prime has received in June 2021.
If you could move on to the next slide. here we go. So the one highlight that I mentioned is that we have refinanced the corporate facility we had with BTG with another RCF which is now due to mature in May 2024 at a significant lower cost of capital than we had with BTG. The new facility caries interest for the first half, sorry, for the first year of LIBOR plus 6.5%. Maturity as I said has been extended to May 2024 and it's been provided by a syndicate of five banks which work into [indiscernible] all development going forward. So that's also a very good news from a financing perspective that we are supported by these five banks going forward. And as of end of July, so the facility was increased to $160 million, only $98 million was loan [ph] so we have an availability of $62 million for [indiscernible] corporate purposes until May next year. So again, this has significantly improved -- increased the liquidity position of the company.
So handing back to Keith now on the cash flows. Keith, if you want to take that slide.
Keith C. Hill
Okay. Thanks, Pascal. Glad to see you made it and it's only a WiFi problem. We're getting concerns. Anyway, obviously this cash flow slide is the one that I think most people get impressed about because for those of you who have been in this little venture of Africa Oil for a while, we've bit off a fairly large portion of the -- when we bought all of hard EV [ph] and I think we had two partners that pulled out at the last minute and at some point, we thought maybe we have bitten off more than we can chew. But I think you'll see this thing really has performed as we expected and it really has become a real cash cow for us. So I think if you -- if I could go back to that previous slide there, sorry, Shahin, so I think if you look at the amount of cash that this going to be generated at reasonable oil prices we're kind of using 65 as our most likely case. You can see that it is a huge amount of cash just in the next four years compared to our market cap. So I think that's something that we're becoming quite happy with the amount of cash coming off of this, and we still have quite a bit of leverage to upside the oil price.
So our EV free cash flow is going to be less than four years to basically they are market cap. So, and I mentioned that cash balance $293 million sitting in the bank met to us. We have been keeping this cash balance high because we kind of wanted to see how things unfolded with the PIB and with our debt amortization. But I think we'll be looking at trying to keep this cash balance lower and dividend that out to partners as this thing continues to be de-risked. So obviously, people are going to say, what are you going do with this cash. I mean, the important thing is that I think we're at a point now where we have a number of alternatives.
Obviously, we still want to pay down some of our debt even that we've got in that corporate facility, we'd like to see that paid down a bit more even though it's lower interest rate and longer-term. I think we still have a little work to do on the debt.
But I think we now have a quite a bit of free cash and I think one of the questions that we keep being asked is are you going to be using it to buy things, are you going to give it back to shareholders.
I think from my perspective,
I think the answer is, we can do both
and we have enough cash
. I think it's very likely that by the end of the year, we will institute some type of shareholder return back into whether it be dividends or whether it be share buybacks, I
think we're still having the debate, but maybe both. But it still will leave us enough that we can grow the company and start looking at some strategic assets as well. So I think we're in quite a strong position on this.
If you move to the next slide Shahin, I think the Nigeria assets really are in harvest mode now. I think it's been quite an accomplishment but especially over the COVID times to take our net debt down from $1.165 billion down to $680 million in 18 months. So I think that there's a testament to these assets on how strong the cash flow they have. So again, now we're using the money to pay down dividends and I think the other thing is that we don't have a lot of CAPEX coming up. So full year CAPEX guidance for 2021 is $35 million to $50 million.
Next year, we will start probably spending money some money on Preowei, but it's still very low CAPEX
, very much in harvest mode at this point.
So next slide we will talk about the PIB. Obviously, the stability offered and I think people have been nervous about the PIB for 20 years, but I think what the legislation that has passed and now been signed by President Buhari actually seems to be very well balanced. So it was signed just yesterday and I think that there's some good news for us and I think the overall thing is it is good news.
So the petroleum profit tax, which was at 50% rate has been eliminated and the corporate income tax rate of 30% has been initiated. So we do see significant tax savings.
We're also -- it's very clear that there is a royalty holiday for new projects in which Egina will qualify and our new field Preowei will qualify. The exact nature of that is still being debated, it's not that clear and what we've seen so far in the bill, but I think it's very clear there will be a holiday and that actually has big impact for us not only on existing production, but has really given us the incentive to accelerate Preowei as well. And then the investment tax credits, there's a very large investment tax credit still working on Egina and the new build does cater for the allowance of that investment tax.
The other thing is almost more important for us is the license extension. So now when and if we convert to the PIB on both of our licenses, we will get an early license extension of --
20 year license extension.
For us, that's important because right now our RBL is amortizing fairly quickly. When that extension is obtained, we can get that back with the banks and basically extend that out, probably a minimum of seven years. So perhaps even with some repayment holidays for the first and second years. I think the overall is quite good, that we expect through all of our economics for our offshore projects.
Moving on to the next slide, I think the we've talked about this before, it's just these good fields that do it. This little entitlement reserves are still 86 million barrels.
We had 117% reserve replacement this year.
Entitlement production coming along nicely
, 30,000 barrels a day, lifting cost low, a free cash flow breakeven number is less than $35 a barrel. You'
ll see a new one there down in the bottom corner, and we're going to talk a bit about that. These are fairly low carbon signatures. So I'm going to spend a little bit of time about our new aspirations on the carbon front, but we're starting in a good place. It's only 12.3 kilograms per ton versus an industry average of about 20. So these are fairly well performing assets and I think we even think they can get better with a little bit more improvement.
So moving on to the next slide. Again, this is the production profile. You can see a fairly steep decline at some of the existing fields, but we have a lot of stuff to put in there.
We have three big FPSO [ph] that have all [ph] capacity and one of the main goals here is to infill drill and to add satellite fields. We've already discovered and developed to fill in, basically, to keep those FPSOs as full as possible.
Okay, next slide. Again, we talked bit about this, but certainly some of the comments I made in the press release surrounding our second quarter results have hit a nerve and I would say I've got almost the idea that we start giving money back to shareholders, I think we're getting very good momentum on it. So, I think unless something untoward happens by the end of the year, I think we will be instituting some type of shareholder return program. Obviously, approvals start to do -- all the necessary approvals to do this and we'd love to get our existing corporate debt down before we do this.
But again, with the amount of cash being generated, it's not only do I think we can institute that but I actually think we can go out and still have opportunity to do some new acquisitions. I do believe this is a great acquisition market. West Africa has a number of things that are quite appealing, the majors are all divesting their assets. There are just aren't that many buyers
.
So I think the idea that we can do both of these things, return money to shareholders and still get attractive acquisitions and grow, I'm feeling quite confident about it.

So if you look at our overall company, the next slide there, everybody says they traded a discount in there, but
I think we traded a fairly obscene discount from that.
So if you look at just Nigeria and you put the oil prices we talked about before, we are trading at a huge discount to our current path. And you take the value of Nigeria, even at fairly low oil prices 55, you subtract our debt, we're still at a very significant discount through our NAV, and that's not counting kind of the rest of the company. I think the idea here is you kind of get the rest of the company for free. So we've got an investment in our portfolio of companies that has kind of a hard value. In other words, what the shares are trading for now but then above and beyond that, we've got not only the exploration value of the wells about to be drilled, which are fully funded but also Kenya and don't forget about Kenya.
Kenya, we've made great strides. I think Tullow will be talking about Kenya in more detail, but
Kenya has the potential to add a significant amount of value to the compan
y. And I will spend a little bit of time talking about that, but I think Tullow was planning to update the market in their Capital Market Days in September and I would say we're getting a lot more excited about Kenya and it seemed to be getting a lot more momentum. I will be traveling down there next week to have meeting with the government and
I think we are actively out looking for partners and have been seeing some interest there.
So I think Kenya is still a very near and dear to my heart. And the good news is we're not spending very much money to keep that option moving forward. But I think the end, this slide really shows you are kind of getting all of that for free. If we didn't have any of that, we'd still want to buy the stock for just our Nigeria asset, but you basically get all of that, the rest of that for free.
So moving on to Kenya, again, I don't want to spend too much time on this. I know people have lost a little faith in Kenya. We've been here a long time and we've haven't hit our promises on this but I think we have with the new management of Tullow and the redesign of the project. It's a whole new project and it is much better economics. I think we're aligned with the government and with our partners. We all agree now on the path forward as far as reserves production and I think you'll see that this is a much better project than it is. And we have been working, we're not sitting around quietly not doing anything. We've made significant progress on land, the port has now been opened in Lamu, and we have a berth there reserved for us. We've got our ESII done, we've got our water rights done, and all of the things we need to make this project work are now starting to fall into place. So again, let's not give up on Kenya because it does have a huge amount of value to us if that we can make it work.
Also, on the next slide, the exploration
. We don't give up on exploration either.
We've made a very good discovery in South Africa in African energy and I think you'll see that one gaining momentum.
Totalis [ph] just announced an early production system (2025 habe ich gelesen)
there and I think that's a great place to be finding gas, especially from the ESG standpoint, using cleaner natural gas, displacing some of the coal fired power plants. I think there's a very good all around story.
We've got three exploration wells coming up by the end of this year, at
least spudding by the end of this year. South Africa 2B in Namibia the Venus prospect and also, don't forget about Guyana, a co-Atlantic and our investment there. We've got another well just about to spud by the end of this month in the Canje Block in Sapote, which looks quite compelling as well. So, again, we don't --
these are all fully funded.
We don't have to put any more money into this,
but we basically get a free ride on all of these exploration wells.
And
they are a huge impact. Venus in particular is probably the biggest volume exploration well this year or probably even this decade
. So we're quite encouraged to staying on that.
So if we go to the next slide, I think that shows the Venus prospect. Sorry, that shows the
Venus prospect and it's huge. It's 600 square kilometers,
four times the size of Marlim field. So I think that one could be a big impact project and Block 2B, we've got a very low risk, kind of more like Kenya like basin. We now have contracted the rig for that, and the rig is on its way,
should spud in December
. And I think that prospect also looks like it could have a big impact on the African energy share price. So again, I'm committed to exploration. I know it is not the flavor of the month, and we are disciplined. We aren't putting a lot of money back in. We're not going to be taking money out to do exploration at the expense of returning money to shareholders, and I think that's the message that we don't have to. We can sit back and just watch these.
So moving on to ESG, and I don't mean to put this last because it is becoming one of the biggest priorities of our industry. And we have spent a lot of time on this and a lot of effort. And I think we now are in a position where we can capitalize on a number of things that we've already started. And I think we've always been good on the -- I recall the S and the G, the society and -- the social and the governance part of this. I think we get awards from IFC of being leader in class in Kenya, and I think South Africa and Nigeria, I think our operators there are world class guys who do the right things. But I think the thing that we've been kind of missing a little bit is the e part, which is getting the most focused now with carbon parts. And I do think now we are in a position where we can go to the market and say that we've sorted that out and we are going to become one of the industry leaders on that.
So if you if you look at the next slide, I think the message is that we've looked at our pathway to carbon neutrality by 2025 and both the management and the Board believe is achievable. So, we do start with a fairly low carbon base, so we don't have quite as much to offset as some others. But when you look at the path of what we would need to do to get to carbon neutral by 2025, we don't think it's quite achievable. And I think this is going to be an industry thing that if you're not part of this solution, you are going to be part of the problem and you're going to be uninvestable. And I think the message is clear for everyone in our industry. So we've set this target for ourselves. I think it's quite achievable. We will not be buying credits. We will be doing Greenfield offset projects by ourselves. We've already started two of those. And I think we see the pathway as sort of something that we feel is quite achievable. Any new investment we look at will have to be part of this discussion, and we will have to have a corollary pathway to carbon neutrality for anything we buy as well.
So I do think good, there's a number of components here. We need to keep working to get our emissions down but we need to get into that offset market and do it in a sustainable way that we can repeat and have control of as opposed to just buying carbon offsets. The penalty is sort of flaring and for not achieving this are going to be greater and greater. So I think we're going to -- we want to get on top of this and become a leader.
So again, to sum up, move to the next slide. I want to make sure we leave enough time for Q&A but the dream we had of becoming a real full cycle oil company rather than just a Kenya exploration company, I think we're there now. I think with the acquisition of Nigeria, I think we've got reserves, production, cash flow, and it's fueling the engine. I think our exploration appraisal program and in some of our exploration portfolio companies and in Kenya, still has the capacity to add a lot of value and our development in Kenya and in Nigeria, some of the satellite fields in Nigeria, I think we'll continue to increase that production. And of course now we're finally -- for those of you who have been watching us we've added that orange box in the top upper left as shareholder returns. I think those companies that showed capital discipline and returned some of their money to shareholders, we'll get a better rating in the stock and I think you've seen as we've been discussing that our stock has reacted quite positively. And I think when we are able to announce a definite program which again I think end of the year, end of the first quarter is really our target to announce that program. I think we'll see continued support.
So, anyway, I think once again, I appreciate everybody calling in. I think the company is in the best shape it's ever been. And I think we do see a great market ahead. The transition will happen, but it's not going to happen for the next 10 to 15 years. And I think there's going to be an opportunity for companies like ours to see some real benefits as we move forward. And, I do think we still look at growth, but I do think shareholder returns are also important, and I believe we can do both. So with that, I'll -- I think we should put up the reader advisory just to make sure everybody has read everything at advising what we said but happy to open up for questions.
Shahin Amini
Thank you, Keith. Anita, please can you just remind those joining us on the conference call the instructions for submitting their questions.
Question-and-Answer Session
Operator
Thank you. [Operator Instructions].
Shahin Amini
Anita, let's give it a minute or so for people to submit their questions. In the meantime I want to go to actually unfortunately a couple of the analysts that cover us were not able to join us but they have submitted their questions via email. So, I've got a couple from James Hosie from Barclays Capital. He is -- basically his first question is that, okay, so you're not considering a show called the return program by end of 2021, what criteria are you using to determine if this would be appropriate? And if there is an indication of a further acquisition, is that also on the agenda? So Keith, Pascal would you mind taking that in the first instance, please.
Keith C. Hill
Well, like I said in my remarks, I mean, we are looking at a lot of acquisitions.
We've actually made a couple of bids on acquisitions. But I think we won't do that at the expense of our balance sheet.
So this is still -- even though our share price has improved significantly in the last few months, I think we still don't like the idea of using our shares as currency. So, I think acquisitions with the majors we do have some headroom on our corporate facility right now. We have a lot more cash coming in. So, I think we'll be able to fund those without issuing new equity in general, depending on the size, and I think we're quite reluctant to issue new equity at this size in time. So I think when we look at our year-end results and we look at the stability that we now have in Nigeria with PIB
, I think returning money to shareholders will come to the top of the list.
So whether it's the end of this year or the end of the first quarter, I think we have to see how things develop in terms of oil price, in terms of PIB and paying off our debts. But I think it's very likely that we'll be a
position we could enter through either a buyback or a dividend policy by the end of -- at the latest end of the first quarter. And
there's a bit of controversy on which one of those things, we are about to split down the middle of people who would rather do buybacks, people who would rather give dividends. So I think that's something we will be looking at over the next quarter or so to try to optimize that.
Shahin Amini
Pascal, any comments from you or is…
Pascal Nicodeme
No, no comment from me.
Shahin Amini
Alright, Very good. And also have emailed questions from Nik from Renaissance Capital and his question is now that the petroleum industry bill has been signed into law, what are the next steps for Prime in relation to license renewals?
Keith C. Hill
So if you've been following, so Shell has just done their license renewal for OML 118 and I think that's kind of the guideline of the way we would see it going forward. So I think, there will be specific things we talked about with the government in terms of investment tax credits, in terms of the royalty holidays, and there will be a payment to be made for license extension.
Generally, there's a calculation that's done in Nigeria for license extension, which is somewhere between 2% to 3% of the remaining NPV historically, that's been the number, but I think that is in negotiations.
So for us, I think that's one of the reasons we're keeping a little bit of cash in the company, there probably will be a payment to be made associated with license extension. But again, I think that's something that we now have precedence on, and I think it's something that's got a very high likelihood that we'll have the opportunity to extend both OML 127 and OML 130.
The good side of that of course is that once as soon as we get that 20-year extension then we go to RBL banks and fair amount of our cash for the next two or three years will be going to amortizing debt that will come off the table and we'll be able to spread that out over a longer period.
And possibly even get a one or two year debt repayment holiday at the beginning of that. So I think that's a real positive for us, having that excess cash will not only allow us to perhaps accelerate shareholder returns, but also will give us the financial strength to go out and do some of the acquisitions we've been evaluating.
Shahin Amini
Very good. Thank you. Anita over to you. Are there any questions on the conference call?
Operator
Yes sir, we will take the first question Johan Spetz with Pareto Securities. Please go ahead.
Johan Spetz
Thank you. This is Johan Spetz at Pareto Securities. So just following up on that topic of potential early license extension and what that could mean for extending the RBL, and any more details in terms of timing when that might be and also prior to that happening, could you remind us what the RBL amortizations look like for the rest of this year and perhaps also next year 2022? Thanks.
Keith C. Hill
Yeah. I'll take the first one and I'll deflect the second one to Pascal. But on the first side, we will immediately engage now, now that the PIB has been assigned.
Totale as our operator in OML 130 and Chevron as our operator in OML 127 will immediately engage with this license renewal discussions. So, timing is a little bit hard to estimate
. I would guess, I think our goal is to have it by the end of the year, but I think there'll be others having that. So, I kind of think around six months would be a reasonable timeframe. I do think we are starting to see momentum. So the fact that 118 got settled, the fact that PIB was signed, I think there's a renewed interest in Nigeria to finalize these types of legislation. This foreign direct investment is very important to Nigeria. The oil business and the revenue from oil is quite important. So we hope that it's going to be sooner than later. But, again we'll try to get it as soon as we can. So Pascal, perhaps you could kind of talk about amortization this year and next year.
Pascal Nicodeme
Yeah, sure. So the expected amortization as you know, they are two redetermination [ph] one in March and one in September, each year for this RBL facility. So the last redetermination was in March. We have repaid $136 million of the RBL Prime as we bid around $36 million of the RBL in June, and we expect according to the existing growing base amortization schedule another $280 million to be repaid before end of December. So -- and then we will be left basically with a bit more than $800 million cost of the RBL [ph] by January next year. So then the amortization we should amortize about another $400 million next year of the RBL unless the amortization is lower in the September determination and year-end determination in 2022. I think one important thing about this RBL facility is that we are trying to raise -- well Prime is trying to raise pre-export financing above this RBL to basically repay the amortization and keep the total debt not the same. So that would basically push back the amortization of the RBL. And at the moment, the expected amount of this pre-export finances was $150 million and we would target to increase that pre-export financing to $300 million by the end of this year. So in all instances, we are trying to push back the amortization of the RBL as much as we as we can. And of course, if we get license extension we would push all this amortization beyond the license renewal date.
Johan Spetz
Okay. That's great. Thank you.
Operator
Thank you. There are no further questions at this time.
Shahin Amini
Right. Thank you. Anita, I just actually just noticed because so many questions at the webcast, I just feel we are not going get through all of them. So let's just try and make -- well let's start. A question on Kenya, and the question is, are you looking alongside Tullow, are you looking for new partners and how much of your ownership would you consider farming out?
Keith C. Hill

Yeah, I think we are jointly with Tullow and Totale looking for a partner to come in and be a primary funding partner. I think the idea is that we'd be willing as a group to give up 50% interest and potentially operators shift to the right company coming in.
So the exact terms of that would be up. Obviously, if we want to get the best deal we could but, if we could kind of keep half of our interest to be mostly carried through production, I think that would be a great outcome. But I think we'll just have to work with potential partners. We have seen quite a bit of interest on this, and I do think the project itself was much better. So I'm hopeful that we will be able to bring a partner in on this to get a strong group moving forward.
Shahin Amini
And another question from the webcast is when do you expect Venus 1 to spud?
Keith C. Hill
Yeah. I think that's being pushed back. I think Totale has had some drilling extensions in Kenya and Angola.
So, I think that rig is slated to come to Venus in Namibia, but it's looking more like a December spud at this point.
Shahin Amini
Okay. Here's an interesting one that's caught my eye, will you consider a London listing?
Keith C. Hill
I think we look at that many times, and I think some of the bigger acquisitions that we have talked about and even some bigger corporate mergers we think that it makes sense at some point to move to London. We don't see a huge amount of liquidity increase. Most traders are quite happy to trade on the Swedish market. But I do think it would open up some additional bigger investment companies and kind of make us one of the go to London stock exchange companies. So we continue almost every quarter, we have a look at that again and we certainly wouldn't rule it out. And I think, if we had a premium listing in London, I think that's something that we do think have some value to it.
Shahin Amini
And Pascal, any views on that?
Pascal Nicodeme
No, I think Keith is perfectly right. I think one thing we need to keep in mind is that -- is the increased cost of having a listing in London. I mean, today, we are a very lean and lower G&A company. If we start to list in London, we need to take that into account as well. And it will need to be on the back of a significant transaction and equity raise in order to create liquidity in London otherwise that wouldn't make sense.
Shahin Amini
There is one question that I'm going to tackle. I'm actually going to volunteer to answer this. There is one saying that you have cash flow from operations of $580 million for 2020 and you're only talking about $600 million to $800 million over the next four to five years. This doesn't sound that good to me. I think it's very important. I'll put the slide back up again. Don't get your cash flows mixed up.
Cash flow from operations is before capital expenditure, it's before debt repayment. What we are showing here on this slide is free cash flow to equity. So this is our share of Prime cash flow that is available to be distributed as dividends.
So please, please, please do not get your cash flows mixed up. I now think those are pretty spectacular numbers quite frankly. Alright going back to the question list, well, I mean, Keith you've already answered this in a way, but let's just tuck once again, what is the extended time frame for extending the Nigerian licenses, I feel this keeps coming up.
Keith C. Hill
By law, Nigerian licenses have to be extended as long as you are in compliance. In other words, you paid your taxes and you've done your work, you could fulfill your work commitments. So there has never been a light Nigerian license that hasn't been extended. There is a negotiation that goes along with that, that where there is a payment to the government to extend the license, and that does take some time. But we are quite confident that in the worst case in late 2024, early 2025, when the licenses are up for extension they will be extended. What we'd like to do is accelerate that and do it earlier. And again, primarily because we'd like to take, right now these assets are extremely under levered. We've paid off so much of the debt here that if you look at them compared to other companies, we are actually quite under levered as a company. The reason we're under levered is because banks cannot extend the loan life past the extension date. Just that's the way banks do things.
So Pascal talked about the trade financing. Trade financing we can, we can extend that past that extension date. At some point, the bond market is looking better, we would look at if we can do a traditional RBL, which would be our first choice, maybe the bond market comes into play. For us, it's all about utilizing these assets, not over leveraging them, but just making sure we've got the right financial leverage and the timing of that. So, I think what we're not really looking to put more leverage on these assets, we're really looking to spread out that amortization schedule. So again, I'm quite confident that the extension is automatic. As I said, there's never been a company that has had not gotten their extension
. In fact, Chevron produced for four years, and got paid for four years without an extension on one of their key assets. So I'm not worried about that, but I do want to accelerate if we
can because I think the opportunity to extend that leverage and not have to pay that amortization. It is not the end of the world if we pay up all of our debt by the end of 2023, but I don't think it's utilizing our balance sheet as well as we could.
Shahin Amini
And Keith, you would like this one. There's a question on exploration. First of all congratulations on the hard work and great results. Well, thank you for that kind comments. The question is what are your plans for Block 3B, 4B in the next 18 months?
Keith C. Hill
Yeah. We're kind of watching what happens at Venus there. So I mean, we're reprocessing the seismic. We got some pretty interesting prospects on there that we're trying to get a little better. I think at some point
, maybe bringing a partner in on that makes sense. But I think Venus is going to be a big driver there, successive Venus, the same play trends and there is also well being drilled by Shell, the old Cosmos block just in board of Venus. And both of those play concepts are found on 3B, 4B. So if we find that, if either one of those are successful, that obviously makes it quite a bit more attractive
. So I think that's kind of the answer is let's work on those prospects, get them in the best shape we can, and then hope for some positive results either from Venus or from the Shell well.
Shahin Amini
Anita, do we have any more questions on the conference call?
Operator
We'll take our next question sir from Thomas Adins, independent analyst. Please go ahead.
Unidentified Analyst
Good day, gentlemen. I have two questions. The first for Keith. Africa Oil recently funded eco-Atlantic. Concurrently eco paid $10 million through JHI for an effective 1% interest in Canje Block. Valuing the final well in a three well program at $900 million after the first and only two on this block came up dry. Recently, I wrote a letter to the Board arguing that Africa Oil contender for half of the flows with one year's cash flow, which would be accretive by more than 50% in that per share. So why buy a lottery ticket in the form of ultra-deepwater wild cat drilling on a block with no evidence of commercial hydrocarbons at a nearly 1 billion per well evaluation over a low risk, high return investment in stock buybacks and cell tenders, you have been granted Directorships of both Eco and JHI in addition to Africa Oil, how can you justify identify this as a sound allocation of shareholder capital? And I have a follow-up. Thanks.
Keith C. Hill
Yeah, I think your math is a bit wrong. I think we had pre-money evaluation of about 200 million that we invested on. And again, it was a pretty small amount of money that we actually ended up putting in ourselves. But I do appreciate that exploration is not something that is in real focus right now. But if you -- Guyana is one of the few places that we do see as a potential huge upside. If you look what our friends at Exxon and Totale have done just to the south of us in Guyana and [indiscernible], this is the number one place on earth to find oil and gas. Now you're right, we have drilled two dry holes. We drilled -- there was one drilled before we came in one drilled after and the first one I think we understood quite well. The second one does feel a little bit puzzling. It had all the things we wanted from a geophysical standpoint and we're looking at that now. There's a third well just about to be spud and again we were carried for the first two wells, the next one we started paying our own share of those wells. But again that company has now $50 million in the bank and that is quite well funded. S
o I think, while I appreciate that not everybody is focused on exploration, there is no place on earth that you're going to get more value for your buck than drilling exploration wells. And I think being embedded with the guys that understand, Exxon is the operator, Totale is the major partner, those are the two guys that understand the play better than anyone. So I do think exploration has a place. I don't think we've committed huge amounts of money to it in the future. In fact, I think for now, we're pretty well fully funded. Our exploration, this was a special circumstance that allowed us to get into the Canje Block which I still think is probably one of the best blocks in Guyana and I'm quite happy that we're in there. But I appreciate your comments and I know you had sent out an email that we've read before and I do think there's a -- you're not a lone voice that says exploration is probably something we don't want to be spending a lot of time and money on.
But I will point out Shell today just announced that they're putting $1 billion in exploration in the Gulf of Mexico.
So for those companies that have a little bit longer -- long-sighted long term plan, a lot of majors are spending a lot of money and effort in Africa and in South America both in Brazil, Guyana, and West Africa exploration. So I don't think our day as an explorer is gone. I think there still is a lot of upside to be had.
Unidentified Analyst
Thanks. Follow-up, I guess question for Pascal. Any idea of the timing of the distribution of the OML 127 settlement proceeds from Equinor? And I guess I'm also wondering about increasing the principal balance of the RBL debt, which is fairly low now? And thanks.
Pascal Nicodeme
Yeah.
So the question on the Agbami deposit, but at the moment the deposit sits with an entity in Nigeria, and we need to clear any taxes that would be due on that deposit before we move it. So we don't expect any payment, especially any dividend payment in the short-term on that deposit. So at the moment it is just sitting in Nigeria and we will serve as working capital to Prime and we don't expect any short-term dividend from it. So that's the answer.
In terms of the RBL as Keith mentioned, we can't refinance the RBL, extend it or increase it until we have clarity on the license renewal. So I think the priority will be to first get the license renewed and of course, the passing of the PIB is certainly good news, and that's the first step in getting the license renewed. And once the license has been renewed then we will aim at refinancing that RBL facility and potentially increase it back to an amount that was closer to the $1.8 billion that it was originally.
Unidentified Analyst
Pascal, this is Sean. Just wanted to ask for one clarification, the monies with the Nigerian entities but it is actually an offshore accounts outside Nigeria, is that correct?
Pascal Nicodeme
Yes, it is correct.
Unidentified Analyst
Okay. Thank you.
Unidentified Analyst
One more if you time. Sorry, I was wondering about the
gas offtake agreements and
how should we model revenues, prices, and volumes for future payments from Nigeria?
Keith C. Hill
Yeah. That's a good point. I mean, well Shahin do you want to take the question?
Shahin Amini
Yes, of course. And in terms of first sort of looking in our announcement, we did say that there were three years of accrued sales revenue from July 2018. So this year, obviously we're getting a nice big check and net to Africa Oil, it's around $20 million, that's the receipt, which is good. But moving forward, I would just say in a ballpark figure, for the next couple of years, if you were to be looking at the current -- our current estimated production profiles,
we expect anywhere between $8 million to $10 million of revenues and that's Africa Oil. So it's not the cake, it is the icing on the cake (= gas),
right. So obviously, the real cash generator is going to be the oil production. And in terms of gas price then you will be looking at less than a dollar in Mcf, so we'd be looking around $0.70 to $0.80. Does that answer your question?
Unidentified Analyst
Net you said $35 million in revenue, $21 million for fast production. Is that net -- or net of…
Keith C. Hill
Well, just very quickly. So the $20 million would be then net of tax and other costs.
Unidentified Analyst
Perfect. Thanks.
Shahin Amini
Okay. Well, everyone we've just got a couple of minutes left. So I'm just going to go back to an email I have from James Hosie and well, actually, no. I'm not because Pascal just realized you've answered that question as well, it was on the Agbami redetermination. Look as we're running out of time, I just want to take this opportunity to thank everyone. And I think it has been very good interaction both on the call, through email, and on the webcast. But alas, we have run out of time. I will reach out to those who have submitted questions and we haven't had time to answer. But at this time, I ask any Anita to bring the call to a close.
Operator
Thank you. This concludes today's call. Thank you for your participation. You may now disconnect.
2 Likes
Like This Article
Share
Comment
Get alerts on
AOIFF - Africa Oil Corp.
2.95K Followers
Recommended For You
Africa Oil Corporation Announces Quality Earnings
The Value Portfolio
Africa Oil Corporation Is 2 Years Away From A Breakout
The Value Portfolio
Africa Energy Backed By Total - Asset Sale Behind The Corner To Triple Your Capital
Jan Martinek
Africa Oil Corp. 2021 Q2 - Results - Earnings Call Presentation
SA Transcripts
A Correction Is Due And It Could Be Deep
Kirk Spano
Comments
Sort byNewest
About AOIFF
Symbol Last Price % Chg
AOIFF
1.28
0.00%
1D
5D
1M
6M
1Y
5Y
10Y
Market Cap
$601.63M
PE (TTM)
3.86
Yield (FWD)
-
Rev Growth (YoY)
-
Short Interest
-
Compare to Peers
AOIFF Ratings
SA Author
Very Bullish
5.00
Wall Street
Not Covered
-
Quant
Not Covered
-
More on AOIFF
Africa Oil Corporation Announces Quality Earnings
Africa Oil reports Q2 results
Africa Oil Corporation Is 2 Years Away From A Breakout
Africa Oil: Too Cheap To Ignre
Do Not Sell My Personal Information
Market Data Sources
© 2021 Seeking Alpha
Africa Oil Corp. - World-Class East Africa Oil Exploration