Hornbeck Offshore
eröffnet am 03.06.12 10:56:49 von
neuester Beitrag 13.04.19 09:09:54 von
ISIN: US4405431069 | WKN: A0B9UT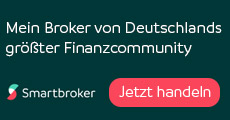 Neuigkeiten zur Hornbeck Offshore Services (Old) Aktie
von Seeking Alpha:

Hornbeck Offshore (HOS) – HOS is a specialty service provider in the energy sector that has interesting characteristics. HOS provides offshore supply vessels, a business that is sensitive to the phases of the cyclical energy industry. HOS's direct competition is Tidewater (TDW) and Seacor Holdings (CKH), the largest of the group. Due to its economic sensitivity, HOS trades at a discounted valuation to many other types of energy companies.

HOS has rebounded from the shut-down in oil production in the Gulf of Mexico, as its business is anticipated to be back on track after losing money in 2011. Due to its earnings sensitivity, HOS is the kind of company that is first acquired by investors that anticipate an economic rebound. With the recent market decline and fresh hopes of the new efforts to keep the world economy out of a double dip recession, HOS was quickly bid back up close to its 52 week high.

We would be cautious with HOS at these price levels, as we are not convinced of the economic recovery. We believe economic uncertainty will continue, and cyclical companies like HOS will be volatile as a result. Growth oriented investors should watch HOS for now, and look to add it when it corrects again on new signs of economic uncertainty.
Rating Action: Moody's downgrades Hornbeck Offshore to B2; negative outlook
Global Credit Research - 18 Sep 2015
Approximately $825 million of rated debt affected
New York, September 18, 2015 --
Moody's Investors Service (Moody's) downgraded Hornbeck Offshore Services, Inc.'s (Hornbeck) Corporate Family
Rating
(CFR) to B2 from Ba3, Probability of Default Rating (PDR) to B2-PD from Ba3-PD, and senior unsecured notes to B2 from Ba3. The rating outlook was changed to negative from stable. A Speculative Grade Liquidity (SGL) Rating of SGL-2 was assigned.
"Hornbeck benefits from the scale and quality of its fleet, and good liquidity, but its credit metrics will continue to be negatively impacted by the very challenging environment facing the offshore sector through 2017" said Sreedhar Kona, Moody's Senior Analyst. "The negative outlook reflects our expectation of continued deterioration in the utilization of offshore supply vessels and their day rates"
Downgrades:
..Issuer: Hornbeck Offshore Services Inc.
.... Corporate Family Rating, Downgraded to B2 from Ba3
.... Probability of Default Rating, Downgraded to B2-PD from Ba3-PD
....Senior Unsecured Notes, Downgraded to B2 (LGD4) from Ba3 (LGD4)
Assigned:
..Issuer: Hornbeck Offshore Services Inc.
.... Speculative Grade Liquidity (SGL) Rating of SGL-2
Outlook Actions:
..Issuer: Hornbeck Offshore Services Inc.
....Outlook, Changed to Negative from Stable
RATINGS RATIONALE
The downgrade of Hornbeck's CFR to B2 from Ba3 is primarily driven by Moody's view that there are no immediate signs of a commodity price recovery or a meaningful increase in 2016 upstream capital budgets. Moody's expects a continued and further deterioration of day rates and utilization for the offshore supply vessels at least through mid-2016. Hornbeck will experience a significant impact on its 2016 EBITDA resulting in a debt to EBITDA ratio (per Moody's calculations) above 10x by year end 2016 from above 5x as of June 30, 2015. The company's ratings benefit from its high-quality fleet that includes higher valued multi-purpose support vessels (MPSVs), a larger asset base than its peers and a good market position, however they are constrained by the concentration in the Gulf of Mexico.
Hornbeck's senior unsecured notes (5.875% of $375 million notes due 2020 and 5% of $450 million notes due 2021) are rated B2, the same as the CFR. The senior unsecured notes are subordinated to the $300 million senior secured revolving credit facility due 2020 and the secured revolver's priority claims to certain of the company's assets. However, given the significant collateral value in its vessels relative to the modest size and no anticipated utilization of its revolving credit facility, and the larger quantum of the senior unsecured notes, the senior notes are rated at the B2 CFR. If the revolving credit facility size were to increase, the notes could be downgraded and rated one notch below the CFR.
Hornbeck will have good liquidity through 2016, as indicated by the SGL-2 Speculative Grade Liquidity Rating. At June 30, 2015, Hornbeck had $263 million of cash, a $300 million revolving credit facility (no borrowings outstanding and $0.5 million of letters of credit outstanding). Through 2016, Hornbeck's cash interest will be approximately $75 million and capital spending will be approximately $180 million. We expect the company to either rely on the existing cash on the balance sheet or borrowings under the revolving credit facility to meet its cash needs, as the EBITDA generated through 2016 may not be sufficient to cover all cash needs and working capital swings. The credit facility requires the company to comply with a 3.0x minimum interest coverage covenant and a 55% maximum collateral to debt covenant. We expect the company to maintain sufficient cushion under the covenants through 2016.
The negative outlook reflects the potential for a protracted period of weak utilization and day rate environment leading to a material deterioration in the company's credit metrics.
A downgrade could occur if EBITDA drops below $100 million on a sustained basis or if liquidity weakens materially.
The ratings are not likely to be upgraded at least through 2016 given the softness in the offshore services activity. Should a rise in utilization rates and dayrates contribute to a debt to EBITDA ratio sustaining below 5.0x, combined with at least adequate liquidity, Hornbeck's ratings could be upgraded.
gestern erste Position aufgemacht;

dazu short-call@9 zu 1,45 und short-put@9 zu 1,70 per September 2016
aus dem Q1-CC:
Todd M. Hornbeck - Chairman, President & Chief Executive Officer
Thank you, Ken. Good morning, everyone and welcome to the Hornbeck Offshore first quarter 2016 conference call. With me today is Mr. Jim Harp, our Chief Financial Officer. After my brief comments, Jim will take you through our numbers in more detail.
On our last several calls, we have shared with
our very negative outlook on market conditions for our vessels across the spectrum in which we operate. The first quarter was no exception
and showed us little reason to be optimistic that a recovery will occur anytime soon. We simply have no near-term visibility to a scenario in which demand for our vessels will improve and have no expectation that the next several quarters will be much different from the last quarter.
So for the time being, if you have been searching for a
new normal, this is it
. Against that backdrop, our
plan is pretty simple. We will shrink our operating profile to suit the new reality for as long as it lasts.
This will support our ability to preserve cash so that we can ramp up our operations as market conditions improve. At the same time, we will complete the four remaining HOSMAX MPSVs to be delivered this year and next year and will ultimately emerged from this period with the most modern fleet of Jones Act qualified ultra high-spec OSVs and MPSVs on the market. As of our last call, we had stacked 33 of our 68 total vessels. Our plan is now to increase the number of stacked vessels to 46 by the end of June. That will include 6 of our 300 class HOSMAX OSVs for which we don't see activity levels justifying the expenditure necessary to have these vessels available for spot opportunities. We would rather save our cash and the wear and tear on the equipment as opposed to waiting for jobs that pay little and ask much in terms of risk transfer sought by our clients.
Our stacking strategy for the 300 class vessels is a little different from our other vessels as we will keep the 300 class vessels nearby in Port Fourchon and in a lukewarm state making the reactivation much quicker. For the time being we do not have plans to stack MPSVs. However, that has less to do with our market outlook than it does with our belief that the summer construction season usually brings increased activity. And the decision to stack MPSVs now would be premature. In addition, we are seeing some attrition of foreign competitors who have succumbed to poor markets and high debt levels. This dynamic is coupled with our expectation that our customers will increasingly migrate to Jones-Act solutions for their subsea construction and IRM activities in the Gulf of Mexico.
Turning to our operations, we expect that going forward, we will operate approximately 20 high-spec OSVs most of which will be comprised of our HOSMAX 300 class vessels and 6 MPSVs growing to 10 as we delivered 2 additional 310 class MPSV's year and two 400 class Jones-Act qualified MPSVs next year. Additionally, we continue to operate four vessels under a management agreement for the United States Navy which provides us a revenue source that leverages our current operating platform without the associated capital cost of vessel ownership. Our versatile organizational structure is built upon our approach of providing high quality marine services in dynamic environments with a high level of attention to safety and environmental performance. Whether we are operating 72 vessels or 26 vessels our approach to marine services doesn't change. We are a company that understands and is built for cyclicality and change in our markets.
So to recap this is an extraordinarily difficult period for our business. Our approach is to
do everything we can to operate at cash breakeven or better that's after debt service and maintenance CapEx of course, fund with cash on hand the remaining $104 million related to our new build program, and exit this market cycle without having burned through our remaining excess cash of about $152 million.
The only way we can do that is to not be sentimental about vessels that have no near term prospect or work. By stacking them we preserve our vessels and our cash, doing otherwise presupposes that we have visibility to an exit from current conditions and can sustain the cash burn from vessels that won't work until that time, but we presently have no such visibility. We do have a fundamental belief that there will be a recovery and that our best chance to once again create value for our shareholders is to be in position with sufficient cash and relevant vessels to capitalize upon recovery when it happens. Jim now will take you through the quarter's numbers in greater detail and then we'll open it up for questions. Jim?
Antwort auf Beitrag Nr.: 52.126.626 von R-BgO am 06.04.16 09:56:29
nach den Q2-Zahlen gestern
heute minus 20%
Antwort auf Beitrag Nr.: 52.126.626 von R-BgO am 06.04.16 09:56:29
der Put
wurde ausgeübt
Antwort auf Beitrag Nr.: 53.614.182 von R-BgO am 03.11.16 16:32:44
bin komplett raus,
sogar ohne Erinnerungsstück,
lasse das Ding aber im Excel, um zu sehen, ob's die Insolvenz gibt
Beitrag zu dieser Diskussion schreiben