Chevron US1667641005 (Seite 2)
eröffnet am 03.07.12 14:26:15 von
neuester Beitrag 21.11.20 20:28:13 von
ISIN: US1667641005 | WKN: 852552 |
Symbol: CHV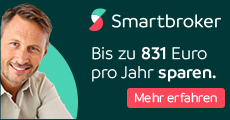 Neuigkeiten zur Chevron Corporation Aktie
The Best Big Oil Stock: Exxon Mobil Corporation (XOM) or Chevron Corporation (CVX)
When it comes to dividend stocks, reliability is one of the key factors. And few companies are more reliable than the large, integrated oil companies that dominate the energy industry. With annual revenues in the hundreds of billions of dollars and a truly global footprint these companies should continue to generate ample profits for years to come.
Out of the largest four integrated oil companies it's actually the smallest, Chevron Corporation (NYSE:CVX), that offers the most compelling dividend. With TTM sales of $241 billion, Chevron is just half the size of behemoth Exxon Mobil Corporation (NYSE:XOM) and a distant fourth to the European Royal Dutch Shell (NYSE:RDS.A) and British Petroleum (NYSE:BP).
Yield Isn't Everything
When comparing dividends the yield is only half of the equation; dividend growth is equally important. Here are the current dividend yields of these four companies, based on the most recent quarterly payment:
Company
Dividend Yield
XOM 2.52%
CVX 3.12%
RDS.A 4.18%
BP (NYSE:BP) 4.88%
Just looking at the dividend yield it would appear that BP blows the competition out of the water, with Shell a close second and the two American companies bringing up the rear. But the sobering fact is that both BP and Shell reduced, eliminated, or held constant their dividend within the last five years, while Exxon Mobil Corporation (NYSE:XOM) and Chevron Corporation (NYSE:CVX) steadily increased it each and every year.
Every year, even through the financial crisis, both Exxon and Chevron increased their respective dividends. Exxon grew the dividend at an annualized rate of 7.06%, slightly faster than the 6.77% rate for Chevron. Meanwhile, Shell grew its dividend at an anemic 1.46% annually including three years where the dividend was held constant. The picture is even worse for BP. For three quarters in 2010 BP paid no dividend at all. On top of that, BP's current dividend is still a full 39% below its pre-recession levels.
Stagnant and/or decreasing dividend payments are anathema to the dividend investor, thus leaving only Exxon Mobil Corporation (NYSE:XOM) and Chevron Corporation (NYSE:CVX) as reasonable choices. With extremely similar historic growth rates Chevron's yield advantage makes the company a superior choice. While Exxon's five-year dividend growth is about 4% greater than that of Chevron, Chevron's current yield is a full 23% greater than that of Exxon. This imbalance swings things in favor of Chevron.

Quelle:Insider Money
Oberkassler
Chevron Corporation: Deeply Undervalued With QE Catalyst
http://seekingalpha.com/article/1134971-chevron-corporation-…
.
Charttechnik:
Unser Pivot-Punkt liegt bei 113.4.
Unsere Meinung: solange die Unterstützung bei 113.4 hält, ist die Aufwärtstendenz intakt.
Alternatives Szenario: unter 113.4 lauten die Kursziele 110.9 und 109.4
Analyse: der RSI liegt über 70. Das kann bedeuten, dass sich die Aktie entweder in einem anhaltenden Aufwärtstrend befindet oder dass sie überkauft ist und deshalb korrigieren wird (in diesem Fall auf bearishe Divergenzen achten). Der MACD liegt über der Signallinie und ist positiv. Die Konfiguration ist positiv. Es wird darauf hingewiesen, dass die Volumina seit einigen Tagen ansteigen.
Quelle:CC
Oberkassler
Chevron Declares $0.90 Dividend

Chevron (NYSE: CVX ) announced it will pay a quarterly dividend of $0.90 per share. The company will disburse the payout on March 11 to shareholders of record as of the end of February 15.

By doing so, Chevron is keeping the dividend steady. It has now paid the same amount in four straight quarters. Prior to that, it disbursed $0.81 per share.

The company is a longtime and habitual dividend payer. It has managed to increase its payout slowly, but steadily, since late 2004. At that time, it paid out $0.40 per share to its stockholders.

Quelle: Motley Fool


Oberkassler
Strong Performance From Downstream Operations Help Drive Earnings for Chevron and Exxon Mobil / Research Driven Investing Provides Stocks Research on Chevron and Exxon Mobil Corporation


NEW YORK, NY -- (Marketwire) -- 02/05/13 -- The Oil & Gas Refining & Marketing Industry experienced an impressive revival in 2012 as access to large supplies of North American crude have helped improved refiners profit margins. Research Driven Investing examines investing opportunities in the Integrated - Oil & Gas Industry and provides equity research on Chevron Corporation (NYSE: CVX) and Exxon Mobil Corporation (NYSE: XOM).

Access to the full company reports can be found at:
www.RDInvesting.com/CVX
www.RDInvesting.com/XOM

The emergence of hydraulic fracturing has unlocked large reserves of oil that were previously inaccessible. Access to these reserves has made North American crude a viable option for refiners. As of last Friday, U.S. West Texas Intermediate at Cushing, Oklahoma was priced at roughly $96 a barrel, nearly $20 less a barrel than the international benchmark Brent crude.

The Energy Information Administration (EIA) earlier this month reported that oil production in the U.S. surpassed the 7 million barrels per day mark, which is the highest level in nearly 20 years. The EIA forecasts U.S. oil production will increase an additional 14 percent in 2013.

Research Driven Investing releases regular market updates on the Integrated - Oil & Gas Industry so investors can stay ahead of the crowd and make the best investment decisions to maximize their returns. Take a few minutes to register with us free at www.RDInvesting.com and get exclusive access to our numerous stock reports and industry newsletters.

Chevron reported earnings of $7.2 billion for the fourth quarter 2012, compared with $5.1 billion in the fourth quarter of 2011. The company's downstream operations provided a profit of $331 million in the fourth quarter, compared to a loss of $204 million a year prior. Exxon Mobil reported a profit of $9.95 billion in the fourth quarter of 2012, an increase of 6 percent when compared to the fourth quarter of 2011. Earnings were driven by stronger refining-driven margins increased earnings by $1.2 billion.

"One of the arguments for having an integrated model is that it provides a natural hedge," said Pavel Molchanov, an analyst with Raymond James.


Quelle:Marketwire

Oberkassler
Exxon Mobil Vs. Chevron: The Ultimate Comparison

Exxon Mobil (XOM) and Chevron (CVX) are two oil giants that are almost perfectly managed. The big question is which one constitutes the most profitable investment at the moment. In this article I will compare the two companies in order to reach a verdict.

Growth

Exxon Mobil reported earnings $45 B in 2012, which corresponds to earnings per share $9.70. This means that the company achieved 4.4 times the EPS of 2001 and 7% higher EPS than those at the peak of the previous economic cycle (2008). During the 11-year period, the company approximately tripled its book value from $11.1 to $34.7/share.

Chevron reported earnings $26 B in 2012, which corresponds to EPS 13.32. Therefore, the company achieved 7.1 times the EPS of 2001 and 11% higher EPS than those of 2008. During the 11-year period, the company more than quadrupled its book value from $16.2 to $69.4/share (data here).

Current Valuation

As of the close of February 8th, Exxon has a higher price to book value ratio than Chevron (2.4 vs. 1.7). On the other hand, Exxon and Chevron have similar P/E ratios (9.1 and 8.7, respectively) so this cannot be used as a distinguishing factor between the two companies. Nevertheless, it is remarkable that these are quite low P/E ratios and are mainly due to the market perception that the oil price cannot go much higher from its current levels. However, Barclays projects a surging oil price in the next months (source: Barclays) while there is always the "wild card" of a military intervention in Iran, which would send the oil price to the… sky. Therefore, the current valuations of Exxon and Chevron may prove quite profitable investments.

Production and oil reserves

About 90% of the earnings of Chevron, Exxon and most oil companies comes from the upstream sector. Therefore, the depletion of oil reserves is one of the most significant problems of these companies and hence it is critical for them to replenish their reserves. In 2012, Chevron reduced its oil equivalent production by 2% while Exxon reduced its oil equivalent production by a disappointing 5.5%. Moreover, Chevron sufficiently replenished its reserves, as it discovered new reserves that were 112% its annual production. Exxon Mobil did not provide such data in its annual report of 2012 but it replenished its reserves by 119% in 2011.

At the end of 2011, Exxon Mobil had proven reserves of 24.9 B barrels of equivalent oil while Chevron had 28.7 B barrels of equivalent oil. Based on these figures and their last year's consumption of reserves, if the two companies were not to discover any new reserves at all, Exxon Mobile would deplete its reserves in 15 years whereas Chevron would deplete them in 30 years.

Margin

In 2012, Exxon Mobil earned a net income $27.3/barrel of oil equivalent while Chevron earned a net income $23.7/barrel of oil equivalent.

Debt

In the end of Q3-2012, the net debt of Exxon stood at $118 B, which is equivalent to 3 years' earnings, while the net debt of Chevron stood at $50 B, which corresponds to 2 years' earnings. This data reveals that both companies bear an exceptionally low amount of debt compared to their earnings, thus confirming their reputation as extremely powerful cash-flow generators.

Distribution to shareholders

In reference to the distribution of earnings to their shareholders, the two companies follow quite different policies. Exxon distributes 2/3 of its earnings, while Chevron distributes about half of its earnings. In addition, Exxon prefers executing share repurchases to paying dividends, with a ratio 2:1, whereas Chevron prefers paying dividends to performing share repurchases, with a ratio 1.4:1.

The total return to shareholders in 2012 was about 8% for Exxon and 5.5% for Chevron. This explains the somewhat higher growth rate and lower debt level of Chevron. However, in my opinion, as the debt of both companies is pronouncedly low, the distribution policy is a very important advantage of Exxon vs. Chevron. Exxon manages to withdraw about 5% of its shares every year, which means that it could withdraw all of its shares in 20 years. Of course this will become difficult, as the share price will greatly increase thanks to the diminishing number of shares, but this is the best an investor should hope for.

Conclusion

Chevron has demonstrated a somewhat better performance in terms of growth and has double lifetime of proven reserves compared to Exxon. In addition, it follows a more conservative strategy than Exxon, distributing less cash to its shareholders and keeping its debt at lower levels than Exxon. However, as the differences in all the above parameters are not very pronounced (with the exception of oil reserves), I would prefer Exxon thanks to its aggressive share repurchase program. Nevertheless, the final choice depends on the preferences of the individual investor and whether one prefers prompt shareholder distributions (Exxon) or future capital gains (Chevron).

Quelle:Seeking Alpha

Oberkassler
Chevron Corporation (CVX) Ex-Dividend Date Scheduled for February 13, 2013

Chevron Corporation ( CVX ) will begin trading ex-dividend on February 13, 2013. A cash dividend payment of $0.9 per share is scheduled to be paid on March 11, 2013. Shareholders who purchased CVX stock prior to the ex-dividend date are eligible for the cash dividend payment. This marks the 4th quarter that CVX has paid the same dividend.

The previous trading day's last sale of CVX was $115.64, representing a -2.44% decrease from the 52 week high of $118.53 and a 20.8% increase over the 52 week low of $95.73.

CVX is a part of the Energy sector, which includes companies such as Exxon Mobil Corporation ( XOM ) and BP p.l.c. ( BP ). CVX's current earnings per share, an indicator of a company's profitability, is $13.32. Zacks Investment Research reports CVX's forecasted earnings growth in 2013 as -4.1%, compared to an industry average of -1.6%.

Oberkassler
Moin

IMHO ein teures, aber gutes Invest-analog Nestle- zur Festigung des
Portfolios.

Das fracking in den USA dürfte den Kurs beflügeln

DYOR
LUBI54
Positive Outlook for Oil Industry in 2013 as EIA and OPEC Raise Forecasts for Global Oil Demand / Five Star Equities Provides Stock Research on BP and Chevron

NEW YORK, NY -- (Marketwire) -- 02/20/13 -- The Oil & Gas Industry has experienced a good start to 2013 as improvements in the global economy has seen both the U.S. Energy Information Administration (EIA) and OPEC raise their forecasts for global oil demand in 2013. The SPDR S&P Oil & Gas Exploration & Production ETF (XOP) has gained nearly 10 percent year-to-date. Five Star Equities examines the outlook for companies in the Oil & Gas Industry and provides equity research on BP plc (NYSE: BP) and Chevron Corporation (NYSE: CVX).

Access to the full company reports can be found at:
www.FiveStarEquities.com/BP
www.FiveStarEquities.com/CVX

The EIA has raised its 2013 growth forecasts by 110,000 barrels per day (bpd) to 1.05 million bpd in 2013. Global oil demand is now expected to total 90.2 million bpd this year. The increase follows a report from OPEC earlier in the week projecting oil demand to increase by 840,000 bpd, 80,000 bpd higher than its previous estimate. Prices for Brent Crude have gained approximately 10 percent year-to-date hitting a 10-month high of over $118 a barrel.

"Market fundamentals and expectations strengthened in January 2013 because of earlier than-expected cutbacks in Saudi Arabian oil production and greater optimism about economic growth, particularly in China," the EIA said in its report.

Five Star Equities releases regular market updates on the Oil & Gas Industry so investors can stay ahead of the crowd and make the best investment decisions to maximize their returns. Take a few minutes to register with us free at www.FiveStarEquities.com and get exclusive access to our numerous stock reports and industry newsletters.

BP has failed to reach a settlement with the federal government related to the 2010 Gulf of Mexico oil disaster and is prepared to go to court. "We have always been open to settlements on reasonable terms, failing which we have always been prepared to defend our case at trial. Faced with demands that are excessive and not based on reality or the merits of the case, we are going to trial," said Rupert Bondy, Group General Counsel of BP.

Shares of Chevron have gained 7.2 percent year-to-date. For the fourth quarter of 2012 the company reported earnings of $7.2 billion for the fourth quarter 2012, compared to earnings of $5.1 billion in the fourth quarter of 2011. The company has "led the industry in earnings per barrel for over three years", according to Chairman and CEO John Watson.

Oberkassler
Chevron: On Track for 20% Production Growth By 2017

NEW YORK - Chevron Corp. expects to increase its oil and natural gas production by more than 20% by 2017, the company said Tuesday at its annual investor conference.

Chevron is in the midst of completing a number of expensive, large-scale projects meant to raise production around the globe, including a massive natural gas project in Australia and new oil wells in the ultra-deep waters in the U.S. Gulf of Mexico. The company hopes to boost its daily oil and natural gas production to 3.3 million barrels in 2017 from the nearly 2.7 million barrels it averaged in the fourth quarter of 2012.

"Our key development projects remain on track," said John Watson, Chevron's chief executive.

Global oil companies have scouted the globe for new production fields as such countries as China and India increase their energy appetite. The two countries are expected to increase their natural gas imports by 10% a year for the next decade, Mr. Watson said. Chevron, the second-largest U.S. oil company in terms of capital after Exxon Mobil Corp. (XOM), is spending $36.7 billion in 2013 alone to search for and develop fields in nearly every continent.

"Spending in 2014 and 2015 will be higher," Mr. Watson said. "Any legacy-sized asset will be expensive."

After new projects come online, Chevron expects to generate $50 billion in cash in 2017, up more than $10 billion from 2012, said Patricia Yarrington, Chevron's chief financial officer.

Chevron expects to export natural gas starting in early 2015 from its Gorgon project and the following year from its Wheatstone project, both in Australia, said George Kirkland, Chevron's head of upstream operations. The two projects are expected to have a combined capacity of more than 15 million metric tons a year.

Chevron last month said it started test production at the St. Malo well in the relatively undeveloped Lower Tertiary trend far out in the Gulf of Mexico. Oil production from the well, more than 20,000 feet under the sea floor, was more than 13,000 barrels a day despite being constrained by the use of test equipment, the company said.

Chevron expects St. Malo and its twin well, Jack, to ultimately produce 177,000 barrels a day.

Chevron, of San Ramon, Calif., also may expand its operations in unconventional onshore fields in North America, including the Permian Basin in Texas and New Mexico and the Marcellus gas field in Pennsylvania, the company said. Hydraulic fracturing, or fracking, and other recent innovations in drilling techniques have yielded growing amounts of oil and natural gas from those and other shale rock formations.

Chevron plans to "selectively pursue growth" in petrochemicals and lubricants production, the company said. Demand for chemicals and lubricants is expected to outpace that for motor fuel in Asia, said Mike Wirth, Chevron's head of refining operations.

Chevron also is investing in its California refineries to run more varieties of crude oil in a push to drive down operating costs. Its refinery in Richmond, Calif., has started processing crude oil from North Dakota and will use discounted crudes from a variety of sources, Mr. Wirth said.

"Our bread and butter is optimizing our operations by using different feedstocks," Mr. Wirth said.

Quelle:RIGZONE

Oberkassler
Moin

Dividende ist auch ( wieder) da

LUBI54
Beitrag zu dieser Diskussion schreiben
Chevron US1667641005