T-Mobile US, In - wie lange dauert es noch bis eine Übernahme kommt ? (Seite 16)
eröffnet am 21.06.13 18:25:40 von
neuester Beitrag
29.04.22 18:07:19
von
ISIN: US8725901040 | WKN: A1T7LU |
Symbol: TM5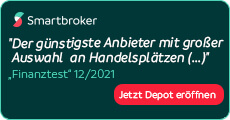 Werte aus der Branche Telekommunikation
| Wertpapier | Kurs | Perf. % |
| --- | --- | --- |
| | 28,75 | +383,19 |
| | 8,820 | +364,21 |
| | 47,70 | +314,78 |
| | 458,10 | +149,58 |
| | 4,660 | +121,90 |
| Wertpapier | Kurs | Perf. % |
| --- | --- | --- |
| | 139,37 | -49,61 |
| | 22,500 | -55,58 |
| | 262,55 | -62,37 |
| | 1,080 | -62,89 |
| | 44,35 | -65,85 |
Werte aus der Branche Telekommunikation
| Wertpapier | Kurs | Perf. % |
| --- | --- | --- |
| | 28,75 | +383,19 |
| | 8,820 | +364,21 |
| | 47,70 | +314,78 |
| | 262,55 | -62,37 |
| | 1,080 | -62,89 |
| | 44,35 | -65,85 |
Beitrag zu dieser Diskussion schreiben
Ich gehe davon aus, das viele Aktionäre der DTE das überhaupt nicht mitbekommen, dass die Tochter der DTE sich in eine neue Kursdimension hinein katapuliert wird.

30 US $ sind ab heute noch ca. 20 % und auf den Euro Kurs fast 25 %.

Sollte das Kursziel erreicht werden, sehe ich die DTE auch wieder bei 12 €.
Bin gespannt wann es soweit ist ?
b] Deutsche Bank Increases T-Mobile US Price Target to $30.00 (TMUS)[/b]
July 19th, 2013 - 0 comments - Filed Under - by Nicole Kennedy
T-Mobile US Inc logoEquities researchers at Deutsche Bank raised their target price on shares of T-Mobile US (NYSE:TMUS) from $28.00 to $30.00 in a research report issued on Thursday, Analyst Ratings Network.com reports.
The firm currently has a "buy" rating on the stock. Deutsche Bank's price target points to a potential upside of 22.20% from the company's current price.
http://www.watchlistnews.com/2013/07/19/deutsche-bank-increa…
T-Mobile Expert Witness, Like the Department of Justice, Refuses to Define "Foreclosure Value"
WASHINGTON, July 18, 2013 /PRNewswire-USNewswire/ --
Pursuant to the Middle Class Tax Relief and Job Creation Act of 2012, the Federal Communications Commission ("FCC") has instituted a proceeding to design a voluntary incentive auction aimed at repurposing broadcast television spectrum to mobile communications services.
After the initial pleading cycle closed, the United States Department of Justice ("DOJ") filed an ex parte presentation in the docket which encouraged the FCC to use the auction as a tool to manipulate industry structure. In particular, the Department called for the Commission to equalize competition in the industry by placing limits on the ability of the largest and most spectrum-constrained mobile wireless providers -- AT&T and Verizon -- to acquire additional spectrum in the auction.
Given the significance of the DOJ's proposed intervention into the incentive auction's design, the Phoenix Center recently authored a paper entitled Equalizing Competition Among Competitors: A Review of the DOJ's Spectrum Screen Ex Parte Filing, where it provided a thorough assessment of the DOJ's legal and economic arguments (or lack thereof) for manipulating the auction.
Among other points, the Center criticized in detail the Department's claim that the mere presence of its undefined and unanalyzed concept called "foreclosure value" justified its proposed interventions.
Recently, T-Mobile (one of the intended beneficiaries of the DOJ's policy proposal) had its economic expert, Professor Jonathan Baker, file a formal comment on the Center's paper in the incentive auction docket at the FCC. In a new Policy Perspective released today entitled The Economics of Bidder Exclusion Rules: A Response to Dr. Baker, Phoenix Center Chief Economist Dr. George Ford addresses Professor Baker's comments.
To begin, Dr. Ford addresses Dr. Baker's two primary critiques of the Center's earlier paper, namely: (1) that the Center allegedly assumed away issues of foreclosure value; and (2) that the Center argued that new spectrum must be awarded to the largest wireless carriers. As Dr. Ford explains, however, the Center did no such thing, and for Dr. Baker to argue otherwise is a gross mischaracterization of the paper.
More significant than Dr. Baker's inaccurate critiques, however, Dr. Ford shows in great detail that Professor Baker's analysis relies upon nothing but speculation and assertion to support his positions. As Dr. Ford explains, "Like the DOJ, Dr. Baker has yet to define the concept of foreclosure value upon which his argument rests, much less subject his proposals to the discipline of a formal economic model."
Quite to the contrary, the Phoenix Center's paper is the first and only effort to define foreclosure value and assess its implications for the spectrum auction in the context of a standard economic model of competition.
"The burden is on those promoting auction participation limits to demonstrate that the benefits to society are more than sufficient to offset the losses," said Dr. Ford. "To date, no one has."
Phoenix Center Policy Perspective No.13-04: The Economics of Bidder Exclusion Rules: A Response to Dr. Baker, may be downloaded free from the Phoenix Center's web page at:
http://www.phoenix-center.org/perspectives/Perspective13-04F…
The Phoenix Center is a non-profit 501(c)(3) organization that studies broad public-policy issues related to governance, social and economic conditions, with a particular emphasis on the law and economics of telecommunications and high-tech industries.
http://beta.fool.com/alexcho/2013/07/18/would-the-iphone-mak…
Na bitte wenn der Paulson schon davon spricht dann wird es nicht mehr lange dauern und der Übernahmekampf um T-Mobil wird beginnen.

Ob die DTE dann ihre % Milliarden € Abschreibung aus diesem Jahr wieder herein bekommt, ist sicher nicht ganz auszuschließen.

Man wird es verfolgen können und der Kurs der DTE wird dann auch wieder steigen, oder ?
Paulson Sees T-Mobile Takeover Target for Dish, Sprint
By Kelly Bit - Jul 17, 2013 10:16 PM GMT+0200
John Paulson, the billionaire hedge-fund manager whose firm is the largest outside investor in T-Mobile US Inc. (TMUS), said the company is a likely takeover target for Dish Network Corp. (DISH) or Sprint Corp. (S)
Paulson & Co., whose biggest fund specializes in buying shares of companies undergoing mergers, became a 2.3 percent stakeholder in T-Mobile US when the mobile-phone company merged with MetroPCS in May. The $17 billion fund firm, which had bought shares of MetroPCS before the merger, plans to hold the stake in the new company in anticipation of further consolidation in the industry, Paulson & Co. said in a letter to clients, a copy of which was obtained by Bloomberg News.
Enlarge image John Paulson Sees T-Mobile as Takeover Target for Dish, Sprint
T-Mobile US Inc., the fourth-biggest U.S. wireless company, has climbed more than 50 percent since buying MetroPCS on May 1, giving it a market value of $17.8 billion. Photographer: Simon Dawson/Bloomberg
"While the merger closed, we continue to hold the stock as we believe that T-Mobile remains a potential takeover target for either Dish or Sprint," the firm, which is based in New York, said in the letter.
http://www.bloomberg.com/news//2013-07-17/paulson-sees-t-mob…
Es wird nicht mehr lange dauern bis sich der Aufwärtsdrang der T-Mobil US auch auf die deutsche Mutter DTE übertragen hat.

Dann startet die Aktie und esw werden wieder Krse im 2-stelligen Bereich gezeigt. Wer davon profitieren will muß bereits in der Aktie sein, sonst wird das nichts.



Aber es kann auch ganz anders kommen, wie das weiß heute noch keiner, außer die Insider.

Deutsche Telekom: US-Tochter gibt Vollgas
11.07.2013 10:24 UhrMartin Weiß

Das Sorgenkind des Bonner Telekomriesen probt den Befreiungsschlag. Mit einer neuen Kundenoffensive will T-Mobile USA bei den Amerikanern punkten.
Einen ersten Erfolg konnte Firmenchef John Legere schon melden.
Alle sechs Monate ein neues Handy: Mit diesem Angebot versucht die US-Mobilfunktochter der Deutschen Telekom wieder in die Offensive zu kommen. Für zehn US-Dollar im Monat extra sollen Vertragskunden von T-Mobile USA häufiger als bislang in der Branche üblich an ein neues Gerät kommen können, wie das Unternehmen am Mittwochabend mitteilte. Normal sind in den USA Wartezeiten zwischen 20 und 24 Monaten.
Knallharter Wettbewerb
T-Mobile USA leidet seit geraumer Zeit unter der Abwanderung von Vertragskunden an die größeren Wettbewerber Verizon Wireless , AT&T oder Sprint. Einem Bericht der Nachrichtenagentur Bloomberg zufolge konnte das Unternehmen aber im zweiten Quartal seine Kundenzahl zum ersten Mal seit drei Jahren wieder steigern. Seit dem Frühjahr bietet das seit kurzem an der Börse notierte Unternehmen zudem das beliebte iPhone von Apple an. Darüber hinaus hatte die Telekom-Tochter im März ein neues Vertragsmodell eingeführt.
Laufkundschaft verdoppelt

Laut T-Mobile-USA-Chef John Legere verdoppelte sich die Laufkundschaft in den Geschäften des Betreibers seitdem. Das Unternehmen sei in den vergangenen zwei Monaten der am schnellsten wachsende Mobilfunkanbieter der USA, sagte der Manager. Konkrete Zahlen blieb er allerdings schuldig.
Bei dem nun angekündigten Vertragsmodell "Jump" sind die Telefone für die zehn Dollar zusätzlich im Monat auch versichert. Wer mindestens sechs Monate gezahlt hat, kann sich bis zu zwei Mal im Jahr ein neues Handy aussuchen und es vergünstigt finanzieren. Das alte Modell geht im Gegenzug zurück an T-Mobile USA.
Die Aktie der Deutschen Telekom profitiert zumindest etwas von den guten Nachrichten aus Übersee. Der DAX-Titel verteuert sich zur Wochenmitte um 0,4 Prozent auf 8,89 Euro. Gemessen am Leitidex, der sich um 1,2 Prozent in die Höhe schraubt, hinkt die Performance der Bonner jedoch deutlich hinterher.
http://www.deraktionaer.de/aktien-deutschland/deutsche-telek…
" target="_blank" rel="nofollow ugc noopener">
http://www.deraktionaer.de/aktien-deutschland/deutsche-telek…
(mit Material von dpa-AFX)
Die am 1-Mai 2013 neu gestartete T-Mobil Aktie in den USA kann auf eine Steigerung bis heute von fast 50 % zurück blicken. In den nun fas 3 Monaten it das schon einmal eine enorme Steigerung, die eigentlich von keinem aktionär erwartet wr, oder ?
Nun werden die neuen Teilnehmer-Meldungen am 9.8.013 gemeldet, bis dahin müssen wir uns halt noch ein wenig gedulden.

T-Mobile Said to Show Quarterly Gain in Contract Subscribers
By Cornelius Rahn & Scott Moritz - Jul 10, 2013 9:14 AM GMT+0200
T-Mobile US Inc. (TMUS), the fourth-largest U.S wireless carrier, added contract customers for the first time in three years, reaching a key milestone in its turnaround plan, according to two people with knowledge of the situation.
The subscriber gains will be reflected in the company's latest quarterly results, said the people, who asked not to be identified because the data isn't yet public. T-Mobile, controlled by Deutsche Telekom AG (DTE), is planning a press event in New York today to outline its progress since completing a merger with MetroPCS Communications Inc. in May.
Enlarge image T-Mobile Said to Add Contract Customers for First Time in Years
After losing 2.1 million T-Mobile-branded contract subscribers last year, T-Mobile US Inc. is trying to rebuild its customer base with higher-paying users, helping it return to sales and profit growth.
Photographer: Akos Stiller/Bloomberg
Dish's Ergen Has `Lots of Options,' Taylor Says
5:24
June 24 (Bloomberg) -- Teresa Taylor, chief executive officer of Blue Valley Advisors and a board member at T-Mobile US Inc., and Leo Hindery, founder of InterMedia Partners LP, talk about Dish Network Corp. co-founder and Chairman Charlie Ergen and the telecommunications industry. They speak with Betty Liu on Bloomberg Television's "In the Loop." (Source: Bloomberg)
Sponsored Links
The return to user growth comes six months ahead of schedule and validates the strategy of Chief Executive Officer and firebrand John Legere, who recast the company as an "un-carrier" last September to distinguish it from Verizon Wireless and AT&T Inc. (T) He began selling smartphones on installment plans -- breaking from the industry tradition of subsidizing purchases -- while upgrading to a faster long-term evolution network and adding Apple Inc. (AAPL)'s iPhone to T-Mobile's lineup.
At the end of March, the company had about 20.1 million customers T-Mobile-branded contract subscribers and 6 million pay-as-you-go users. The last time T-Mobile added contract subscribers was in the second quarter of 2010. T-Mobile will mark the occasion at today's event with appearances by celebrity chef Ludo Lefebvre and DJ Harley Viera-Newton.
Higher Margins?
After losing 2.1 million T-Mobile-branded contract subscribers last year, the company is trying to rebuild its customer base with higher-paying users, helping it return to sales and profit growth. Any signs of improving performance may also persuade Deutsche Telekom to hold onto the asset longer, according to people close to the German phone company. Deutsche Telekom Chief Financial Officer Timotheus Hoettges discussed the idea of selling T-Mobile at a shareholder meeting in May.
Anne Marshall, a spokeswoman for Bellevue, Washington-based T-Mobile US, and Andreas Fuchs, a spokesman for Deutsche Telekom in Bonn, declined to comment on second-quarter subscriber figures. Deutsche Telekom and T-Mobile are both scheduled to release earnings on Aug. 8.
T-Mobile, which is 74 percent owned by Deutsche Telekom, debuted on the New York Stock Exchange on May 1. The stock has gained almost 50 percent since then, while shares of Verizon Communications Inc. (VZ) and AT&T have fallen
.
Lockup Period
The shares rose as much as 5.9 percent yesterday after Bloomberg News reported the subscriber gains, and closed 3.3 percent higher at $24.09 in New York. Deutsche Telekom added 0.2 percent to 8.93 euros at 9:10 a.m. in Frankfurt today.
While the MetroPCS agreement prevents Deutsche Telekom from selling the shares on the stock market for 18 months, the German carrier has said it can choose to divest the business to a third party before that lockup period expires.
"It looks like the turnaround is making progress," said Heike Pauls, an analyst at Commerzbank AG in Frankfurt who has a hold rating on Deutsche Telekom shares. "It gives them time to hold out and not necessarily jump on the first offer that comes their way."
Dish Network Corp. (DISH), which lost out in bidding wars for Sprint and Clearwire Corp. (CLWR), contacted Deutsche Telekom executives earlier this year to explore a potential takeover of T-Mobile, people familiar with the matter said in April. SoftBank Corp. (9984), a Japanese carrier, is slated to close its acquisition of Sprint today.
T-Mobile's subscriber turnaround has been helped by promotions around the iPhone. The carrier debuted the iPhone in April, offering it for $99 upfront followed by 24 months of $20 payments. Other carriers sell the iPhone for $199 with a two-year contract.
To contact the reporters on this story: Cornelius Rahn in Berlin at crahn2@bloomberg.net; Scott Moritz in New York at smoritz6@bloomberg.net
To contact the editors responsible for this story: Kenneth Wong at kwong11@bloomberg.net; Nick Turner at nturner7@bloomberg.net
http://www.bloomberg.com/news//2013-07-09/t-mobile-said-to-a…
Bin doch schon gespannt was es dort heute zu vermelden wird ?

Ob sich doch mehr Amis der T-Mobil zugewendet haben ?

Wie gesagt, warten wir es ab.

-Mobile's 'Boldest Moves Yet'
BY Gary Krakow | 07/10/13 - 10:17 AM EDT
Comment 2
Find out if (TMUS) is in Cramer's Portfolio.
NEW YORK (TheStreet) -
T-Mobile USA (TMUS_) is holding a big event today in New York City. The company hasn't leaked too many details in advance so predicting what will be announced is somewhat difficult.
The last time T-Mobile came here was back in March, when CEO John Legere very bluntly announced that his company was going to "Stop The Bull****" when it came to cellular phone service plan pricing, as the company announced its new "no contract" pricing plans.
At that event, Legere said that if you bring your business to T-Mobile "you've signed your last contract". So far, it doesn't look like customers have responded in droves to that offer. T-Mobile is still in fourth place behind carriers Verizon (VZ_), AT&T (T_) and Sprint (S_).
T-Mobile may say something positive to say about how well its new initiatives are actually performing. Since the company's invitation hinted today's announcement would be its "boldest moves yet," there may be some tweaking of those payment plans to make them even more attractive to potential customers.
T-Mobile shares were advancing 0.5% to $24.21 in early Wednesday trading.
There could also be some boasting about handset sales. Now that T-Mobile has finally joined the Apple (AAPL_) iPhone sellers club, it have some positive things to say about how that handset has been affecting its bottom line.
We also hear about some of the new smartphones T-Mobile might have coming soon. There have been hints Sony's (SNE_) Xperia Z Android phone and Nokia's (NOK_) Lumia 925 running on the Windows Phone OS might soon become available for purchase, perhaps as soon as next week.
Now that the with MetroPCS has been completed, we may very well hear more about that division's newest addition - a Samsung Galaxy S 4 model of their own - announced just a few days ago.
It's still all speculation at this point, but, we'll know a lot more very, very soon.
--Written by Gary Krakow in New York.
http://www.thestreet.com/story/11974042/1/t-mobiles-boldest-…
Da steht eine Übernahme von T-Mobil wohl bald im Raum. Das sind auch die hitzigen Kursausschläge zur Zeit.

Es wird nicht mehr lange dauern und der Kurs wird die 30 $ errreicht haben, oder aber auch nicht ?


Jun 27, 2013, 11:27am PDT - Up dated: Jun 28, 2013, 5:05am PDT

Will Dish turn attention to T-Mobile after Clearwire, Sprint loss?

Dish Network may have tipped its hat to Japanese company Softbank and backed out of the bid to acquire Sprint and Clearwire, but that doesn't mean the wireless wars are done.

"The real target for Dish is T-Mobile," said Bellevue wireless industry analyst Chetan Sharma.

The reason Dish continued upping the ante for Sprint and Clearwire was to drive the cost of the acquisition up for Softbank, which has stated it wants to be the number one wireless company in the world, Sharma said.

That will make it harder for Softbank to swoop in and acquire T-Mobile, Sharma said, giving Dish time to make a bid for the Bellevue-based wireless company.

Dish has already invested more than $3 million acquiring its own wireless spectrum, but has never run a wireless company. Dish has stated in the past that it would prefer to partner with another wireless company, rather than go it alone.

But Sharma thinks even if Dish is able to acquire T-Mobile, Softbank may still end up ruling them all. If Dish buys T-Mobile, he said, Softbank will probably just buy Dish.

"The eventual end state is Sprint and T-Mobile getting together," Sharma said.

That's because of the "rule of three," Sharma said: Markets like to have three top competitors and, even when governments interfere, the ultimate outcome will be three strong companies per market.

So why would Dish be interested in getting involved in this messy consolidation?

Offering packaged deals that combine wireless service with television and internet access helps reduce customer turnover, reducing churn.

Broadband and satellite companies are seeing customers turning elsewhere for their entertainment, Sharma said, and in three to five years their profits will have fallen considerably.
Die Tochter der DTE in den USA T-Mobil US rüstet auf und kauf für ca, 300 Mill US-$ Funk-Frequenzen von US Cellular und zahlt das in bar.

Wenn jetzt noch die Behörden zustimmen wird es weiter aufwärts gehen und die zu Anfang des Jahres vorgenommenen Milliardenabschreibungen bei der Übernahme von MetroPCS werden sich wieder als Gutschriften am Ende des Geschäftsjahres erweisen.

Wer kann mir denn aufzeigen für wieviel die T-Mobil den kleineren Rivalen MetroPCS übernommen hat ?

Waren das nicht damals ca. 8 Milliarden US- $ ?

Wer weiß, wer weiß, wie das am Ende ausgehen wird ?

300 Millionen EuroT-Mobile USA investiert in Frequenzen
Quelle: Handelsblatt Online
Die amerikanische Telekomtochter will ihren Kunden künftig bessere Verbindungen anbieten. Dafür investiert T-Mobile US Millionen Euro in Funkfrequenzen. Der Kauf muss allerdings noch genehmigt werden.
Bangalore[/i Die US-Mobilfunktochter der Deutschen Telekom rüstet auf: T-Mobile US kauft für 308 Millionen Dollar in bar Funkfrequenzen von U.S. Cellular, wie das Unternehmen am Freitag mitteilte. Damit kann die Telekom-Tochter, die unter massiven Kundenverlusten leidet, künftig mehr Kunden leistungsfähigere Verbindungen anbieten.

Mit dem erworbenen Spektrum würden 32 Millionen Menschen in 29 Märkten in der Mississippi-Region erreicht, erläuterte T-Mobile US. "In den heutigen Märkten ist Spektrum Gold wert", sagte Unternehmenschef John Legere. Der Kauf muss noch von den Behörden genehmigt werden. T-Mobile erwartet, das Geschäft im vierten Quartal abschließen zu können.

Die Telekom hatte die US-Tochter vor einigen Wochen mit dem kleineren Rivalen MetroPCS fusioniert und dafür Milliardenabschreibungen in Kauf genommen. Dadurch hat T-Mobile nun eine nötige Größe, um auf dem hart umkämpften Markt mithalten zu können. T-Mobile US hatte in den vergangenen Jahren viele Kunden verloren, weil das Unternehmen unter anderem Lücken beim Netz hatte.


http://www.wiwo.de/unternehmen/it/300-millionen-euro-t-mobil…
Durchsuchen
Beitrag schreiben
T-Mobile US, In - wie lange dauert es noch bis eine Übernahme kommt ?