Tencent, wachsender Internetgigant !! (Seite 186)
eröffnet am 08.07.14 17:52:58 von
neuester Beitrag
17.06.21 23:10:54
von
ISIN: KYG875721634 | WKN: A1138D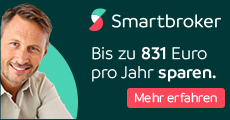 Beitrag zu dieser Diskussion schreiben
Antwort auf Beitrag Nr.: 47.708.313 von Oberkassel am 05.09.14 19:59:45
Ja, danke, habe es gelesen. Für mich ist auch spannend, wie T sein Geschäft internationalisiert. Denke, wenn sie in USA Fuß fassen wollen, wird wohl mittelfristiges Ziel sein, dann müssen sie mit WeChat in US an die Börse, ..E/Mobile Commerce bietet noch sehr viele Möglichkeiten. ...."to become the most respectet Internet - Company", ist sicher nicht "nur" auf den Asiatischen Raum bezogen. Mindestens ebenso wichtig für mich, ist, dass die Dividende in den letzten 5 Jahren, um 28% angehoben wurde. Für mich ein super Langfristinvestment. Gute Zeit, Gruß B.
Heute gab es wieder Heraufstufungen auf 159 HK = circa 15,65 EUR.
Ich denke die Aktie wird sich in den nächsten weiter entwickeln dies wird auch begünstigt durch den Börsengang Alibaba.
Ich denke in den Sektor Healthcare Sektor zu investieren halte ich für absolut klasse !
Tencent investiert 70 Millionen Dollar in die Pharma- und Gesundheitsvorsorge-Website DXY.cn.
Tencent erhofft sich, das Branchenwissen von DXY nutzen zu können, um den über 600 Millionen aktiven Nutzern seines populären Smartphone-Chattingtools WeChat zu dienen. Unterdessen hofft DXY, Ärzte besser mit Patienten über WeChat und Tencent's mobile QQ-Plattform verbinden zu können. "Wir hoffen, medizinisch relevante Daten und Expertenwissen mit Millionen Nutzern kombinieren zu können, und das wird Wissen über das Gesundheitswesen leichter zugänglich für gewöhnliche Internetnutzer machen", so Tencent-Präsident Martin Lau in einer Stellungnahme.
Oberkassler
.. und so langsam kommt Bewegung rein. Find dieses Unternehmen Super spannend !!!!! Kaum vorstellbar, was passiert, wenn Teile davon in USA an die Börse bringt. gruß B.
.. und wieder eine zukunftsweisende Beteiligung:

Von heute, Yahoo - finance, u.a.
DXY to Receive US$70 Million from Tencent

BEIJING, Sept. 2, 2014 /PRNewswire/ -- Ting Ting Group ("DXY"), the largest online healthcare service community in China, today announces that it will receive a strategic investment of US$70 million from Tencent Holdings Limited ("Tencent", SEHK 00700), a leading provider of comprehensive Internet services in China, in exchange for a minority equity stake of DXY on a fully diluted and as converted basis. The transaction is expected to close in the near future.


Following the closing of this investment, DXY will work with Tencent on a series of initiatives to bring its services to Tencent's various platforms, including exploring possible services to integrate into Weixin and Mobile QQ. DXY has unique medical resources and the largest network of doctors in China. Its team is made up of medical and life science professionals with deep expertise and solid understanding of the healthcare sector in China.

DXY plans to invest the capital received from this investment and other resources into developing healthcare products for doctors, pharmaceutical companies, and consumers. Its priority is to create better products and content for doctors in China and to bring doctors and pharmaceutical (medical device) companies together on a single platform that can be accessed through multiple channels and allows for a more legally compliant and effective way of exchanging ideas and knowledge. Leveraging big data technology, DXY will also provide more accurate and higher value human resource solutions to healthcare companies and medical institutions in China.

Moving from servicing doctors and healthcare companies to consumer healthcare is one of DXY's goals. This is also why DXY chose to raise capital even when it is already earning sizable profits currently. In the past year, DXY has been investing in and exploring opportunities related to consumer healthcare. DXY's products, such as the Family Medicine App and DXY Doctor, accumulated millions of users even without spending on marketing. Looking ahead, DXY plans to launch products in three categories -- Weixin-based products, mobile apps, and Web-based products -- to continue to provide reliable medical and healthcare information and services to consumers.Given the prevalence of fake and inaccurate medical and healthcare information in China, which negatively impacts consumers, DXY is especially focused on ensuring the "reliability" of the information it provides through its platform. This is also the reason behind DXY's decision to enter into consumer healthcare.

DXY also plans to experiment with O2O services, providing doctors in China with a platform and resources to carry out their medical practice on the go thereby fully unlocking the value of their expertise. There will also be O2O services aimed at patients that offer patients a better user experience.

DXY's founder and President, Stanley Li, said, "Growth in the healthcare industry is much slower compared to other industries. Its business value relies on professional and in-depth cultivation, not just capital operations. Both DXY and Tencent attach great importance to the social value of and responsibilities associated with healthcare industry. What's more gratifying is that Tencent and DXY appreciate and acknowledge each other's values. In addition, our resources supplement each other. For DXY, in particular, the collaboration implies greater potential for healthcare business development through optimal utilization of Weixin and Mobile QQ platforms."

Martin Lau, President of Tencent, said, "Tencent is an integrated Internet services company with a strong sense of social responsibility, we have been closely following the healthcare industry for a while. With a rich pool of over two million professional doctors, we understand DXY is an industry leader in the healthcare industry. Tencent is capable of connecting DXY's talented pool of healthcare professionals and their medical knowledge database with tens of millions of users. This improves the ease of which our users can access healthcare information and professional medical help. Tencent lives out its commitment to deliver socially reliable products by providing more valuable, high-quality services to both doctors and consumers in China."

Previously, DXY completed two rounds of investments from DCM and Shunwei China Internet Fund. Following this round of investment, DXY's founding management team will continue to have a majority stake in DXY and have a majority in its board of directors. David Feng, Vice President of DXY and Richard Peng, Vice President of Tencent, will become DXY's board members.

About Tencent

Tencent uses technology to enrich the lives of Internet users. Every day, hundreds of millions of people communicate, share experiences, consume information, seek entertainment, and shop online through our integrated platforms. Tencent's diversified services include QQ, Weixin and WeChat for communications; Qzone for social networking; QQ Game Platform for online games; QQ.com for information; as well as our eCommerce services.

Tencent was founded in Shenzhen in 1998 and went public on the Main Board of the Hong Kong Stock Exchange in 2004. Tencent has been one of the 50 constituent stocks of the Hang Seng Index since June 10, 2008, under stock code 00700. Tencent seeks to evolve with the Internet by investing in innovation, providing a hospitable environment for its partners, and staying close to its users.

About DXY

DXY (DXY.cn) is the world's largest online professional community of physicians, medical institutions, healthcare providers, and life science researchers. It was established in 2000 and currently has over 4 million registered members in China and other countries. DXY's mission is to facilitate communication, information sharing, and collaboration among medical professionals within all specialties of clinical medicine, basic medical research, life sciences, and pharmaceutical sciences
.. von heute, aus Seeking-Alpha:
Tencent In M&A Overdrive With New Tie-Ups
Sep. 1, 2014 6:40 AM ET | About: Tencent Holding Ltd. ADR (TCEHY), Includes: BABA, BIDU, JD, SHI
I've become a big fan lately of top Internet company Tencent (OTCPK:TCEHY), which has taken a more focused, measured approach to M&A in a recent string of major acquisitions and tie-ups by China's top 3 web firms. But the company seems to be rapidly moving into M&A overdrive, following word of 3 major new deals this week alone, none of which looks too exciting or focused. Whereas nearly all of Tencent's tie-ups to date have been with other online firms, the trio of rumored new deals all involve major players from traditional industries that have little or no experience on the Internet.
Those 3 partners in those deals are real estate giant Wanda Group, leading independent filmmaker Huayi Bros, and stodgy state-run oil refining giant Sinopec (NYSE:SHI). To its credit, at least Tencent is targeting relatively innovative industry leaders in each of these partnerships. But the fact that it's now straying so far beyond its core Internet competency also looks a bit worrisome, as it resembles a similarly scattered approach being practiced by its top 2 online rivals, Alibaba (Pending:BABA) and
Baidu
(NASDAQ:BIDU).
Let's start with the Wanda tie-up, as that's the one that seems to be grabbing the most headlines. That's not too surprising, as Wanda is one of China's most innovative real estate developers, building a highly successful national chain of shopping malls and movie theaters. Its founder, Wang Jianlin, is also one of China's richest men and a highly respected figure for his business acumen.
According to the reports, Tencent will form an e-commerce joint venture with Wanda and Baidu with total investment of up to 5 billion yuan ($800 million). (Chinese article) Wanda would hold a controlling 70 percent of the venture, while Tencent and Baidu would hold the remaining 30 percent, translating to investments of about $120 million each for the 2 Internet companies.
The new venture will focus on products from some of Wanda's larger retail partners, and also on its movie theaters. Perhaps there's also a real estate angle, which would follow another deal earlier this week that saw Alibaba team up with leading residential property builder Vanke to sell property at a discount online.
It's clear that Wanda is the driving force behind this initiative, and Tencent and Baidu simply want to sign on as strategic partners. Still, I question the wisdom of this deal for Tencent. Perhaps most importantly, this tie-up could create waves for Tencent's other major e-commerce partnership with JD.com (NASDAQ:JD), which looks far more promising and should be the sole focus of Tencent's e-commerce efforts right now.
Next let's look quickly at the second major deal, which would see Tencent pair with Huayi Bros to build an online community for movie stars and their fans. (Chinese article) This initiative has apparently been in the works for much of the last year, though an agreement has only just been reached. No financial terms were given, though I expect the investment from both sides is modest.
This tie-up looks like a relatively safe bet, as it's largely confined to the online realm that's quite familiar to Tencent and where it has rich experience at building this type of community. Still, the partnership with Huayi looks just slightly worrisome, as it hints that Tencent may be eying the difficult and unfamiliar film-making business that has recently attracted big investment dollars from Alibaba and Baidu.
Apart from those 2 deals, there's also the Sinopec tie-up, which I've written about previously. Tencent and Sinopec announced a new partnership that would focus on development of online-to-offline products, such as mapping services and electronic payments. Tencent is also reportedly one of the bidders as Sinopec seeks to sell up to 30 percent of its retail unit, which includes a nationwide chain of 30,000 gas stations and 23,000 convenience stores.
None of these 3 new tie-ups looks especially alarming by itself, though each would take Tencent into unfamiliar territory. What's more worrisome is the collective trend, that appears to show that Tencent is abandoning its previous policy of focused, web-based tie-ups and adopting a more problematic, anything-goes expansion strategy followed by its major rivals.
Bottom line: Tencent's 3 latest tie-ups indicate the company is abandoning its previous strategy focused on online partnerships for new tie-ups moving further afield from its core Internet competency.
Disclosure: None.
Editor's Note: This article discusses one or more securities that do not trade on a major exchange. Please be aware of the risks associated with these stocks.
Nachdem Tencent ja bereits die Lizenz für ne eigene Bank hat, wird es nicht mehr lange dauern, bis auch damit Geld verdient, anderen Banken Konkurrenz gemacht wird. Gruß B.
Nearly Half E-Banking Users Use Mobile Banking Service in China
August 29, 2014 By Cecilia Leave a Comment
20140828-ebanking-service2
In 2013, 77.1% of e-banking users in China used online banking with a slight increase from last year in China; 44.6% used mobile banking. with an obvious increase by 15.7% from the previous year, according to data from iResearch.
There are several reasons for growing trend of online banking and mobile banking users in China.
Online banking, accessing the internet from a desktop or laptop computer, is the fundamental service for normal operation of the Internet economy
Without restriction by time and region, mobile banking can meet the needs of doing business anytime and anywhere, along with the rapid development of intelligent terminal equipment, 3G/4G, WiFi, mobile banking users increased a lot from prior year in China.
Read more:
http://www.chinainternetwatch.com/8495/ebanking-2013/#ixzz3B…
.. und weil es so gut klingt: Wer tritt an MicrosoftExplorers Stelle:
ome
Sectors »
Hot Topics »
ChinaBang »
Events »
Innovation Trip
Tips
The Once-beloved
Microsoft
Messenger to Finally Shut Down in Mainland China
by Tracey Xiang - Aug 29, 2014
0
MessengerMany Chinese users of Windows Live Messenger, more commonly referred to as MSN in China, have received an email which says the service will close down on October 31st (two months away) in mainland China. To encourage Chinese MSN users to migrate to Skype, the online calling service Microsoft acquired in 2011, each of them will get 2 dollar worth of a coupon for Skype calls. The mainland China was the exception when Microsoft decided to shut down the Messenger in March 2013, for the service was operated locally.
I won't receive the email as the hotmail account I used for MSN login has been long abandoned. But many years ago, the MSN was way more popular among my friends than Tencent's QQ or other online instant messaging services by Chinese Internet companies such as Netease and Sina.
While back then QQ was popular too, there were several reasons that the MSN was more welcomed among white collars and college students; for instance, the chances that your QQ accounts would be "stolen" for illicit trade was high, QQ allows random strangers to chat with you (though it's why QQ was popular with some other demographic groups), some features on QQ such as pop-up windows of news or ads were annoying, and the emoticons and animated letters & symbols on MSN were better designed than those on QQ.
Officially introduced into mainland China in 2005, MSN had been well-regarded before fraudulent messages expanded from QQ to MSN. Unknowing our accounts were infected by malware, we simply concluded that our accounts were "stolen".
At the same time Tencent made a lot of efforts fighting against malware and have been improving user experience and designs to this day. As of the first quarter of 2013 when Microsoft discontinued the Messenger in the rest of the world, QQ had 825 million monthly active users, with the majority were in China, while Messenger only had over 100 million users worldwide.
Peter Zheng, current vice president of Tencent, left the MSN where he was in charge of MSN Spaces, a blog service, and MSN Shopping, to join Tencent in 2006 to build Q-zone, a competing service to MSN Spaces. In an interview in 2013, he said back in 2006 he clearly felt International Internet companies couldn't catch with the changes in China's Internet market and could hardly step into the shoes of Chinese Internet users.
I was once a big fan of MSN Spaces and stopped using it when almost all of my friends moved away from MSN. Q-zone, launched in the same year as MSN for China, would have 611 million monthly active users as of March 2013 and 645 million as of last quarter. Q-zone has been one of Tencent's major revenue generators that makes money through premium virtual item subscriptions and advertising.
It's unknown how many users MSN still has in mainland China. What's well-known is everyone in China is now on WeChat, the mobile instant messaging app developed by Tencent, that had had 438 million monthly active users in China and overseas combined.
Da soll nochmal jemmand sagen Industriegiganten seine zu Schwerfällig, um sich Marktveränderungen schnell genug anzupassen! Was Tencent betrifft, wohl ein Irrglaube !! Ich werde wohl - im kommenden halben Jahr - weiter investieren. Gruß B.
.. nochmal offizielle Publikation:
Tencent and
Baidu
Team Up with Wanda to Challenge Dominance of Alibaba in Chinese E-commerce Industry
by Emma Lee - Aug 29, 2014
0
Wanda-1
Wanda Group, China's top commercial property conglomerate which is also engaged in tourism, hotels and entertainment, is teaming up with Chinese Internet giants Tencent and Baidu to set up an e-commerce joint venture by investing 5 billion yuan (around US$814 million) on aggregate. Wanda will hold a dominant 70% stake in the joint venture, while Tencent and Baidu will own 15%, respectively.
According to the agreement, the three partners will deepen their collaborations by connecting account systems, sharing traffic, membership benefits, big data, payment and online finance, etc.
Wang Jianlin, chairman of Wanda, added they planned to introduce new investors and the investment amount is expected to reach 20 billion yuan in future five years.
Wang emphasized that the new joint venture will integrate Wanda's offline retailing resources with location, search and communication services offered by the two partners to build an O2O e-commerce platform. Wanda E-commerce is engaged in sell services rather than physical products, he added. "O2O is the biggest pie in e-commerce and this is just the beginning," said Wang.
Some analysts pointed out that Tencent's previous deal with JD, China's No.2 e-commerce platform by market share, might be one of the reasons for why Wanda E-commerce gives priority to O2O sector. According to the agreement Tencent inked with JD earlier this year, JD will be Tencent's premier partner in physical product e-commerce industry, and Tencent now only maintained virtual product e-commerce and O2O local life businesses.
The joint venture has named Dong Ce, former executive of luxury product e-commerce sites Jiapin.com and Xiu.com, as CEO. Gao Xia, former vice president of Gaopeng, and Cao Dajun, former CIO of Newegg Greater Los Angeles Area, are respectively appointed as COO and CTO of Wanda E-commerce, according to people with knowledge of the matter.
This tie-up is one of Tencent's moves to challenge the dominance of Alibaba in China's e-commerce sector. In the same deal mentioned-above, Tencent acquired a 15% stake in JD. It also transferred its e-commerce sites to JD and allows JD to integrate its service in WeChat and Mobile QQ to commercialize its huge user base. JD grows and catches up with Alibaba rapidly after the cooperation.
Wanda's establishment of e-commerce join venture us to recall the widely-discussed anecdote between Wang Jianlin and Jack Ma, president of Alibaba. Holding divergent views on how China will shop in 10 years, the two Chinese tycoons almost made a 100 million yuan (US$16 million) bet on the future of Chinese retail sector. In 2013, Wang offered a bet to give Ma 10 million yuan if online consumption has surpassed 50 percent of total retail volume in ten years, and Ma should give Wang the same amount should online consumption fall short.
Popular
E-Commerce
Alibaba
Baidu
Tencent
Wanda
Previous article
The Once-beloved
Microsoft
Messenger to Finally Shut Down in Mainland China
Der Deal mit Wanda ist offinziell! Inhalt sinngemäß: Ende des Jahres werden in allen Wanda - Stores, Tankstellen, Hotels, etc. O to O Stationen eingerichtet. Bei Bekanntgabe, ende des Jahres wird auch der Name des neuen Unternehmens verkündet. Aus ITTIMES. Gruß B.
.. ganz schön betriebsam:


by Tracey Xiang - Aug 28, 2014
0

wechatsmartlifeWeChat, or Weixin, unveiled a solution named WeChat Smart Life today. We've long heard that WeChat has been developing solutions in order to be the hub of people's lives or even the Internet of Things. But the announcement today looks more like a response to what Alibaba announced yesterday.

WeChat want eight categories of businesses or services to adopt the solution to build sophisticated features onto their WeChat public accounts, providing services to customers directly or manage customers.

Alipay Wallet, starting from a mobile payment service, now has all kinds of mobile features. It also has a platform similar to WeChat's public account platform. So the eight categories, as shown below, will be the businesses the two Chinese Internet giants fight for.

Restaurant. Ordering food, taking payments or calling waiters/waitress through WeChat.
Hotel. Booking and choosing rooms, making payments, direct communications with receptionists, digital keys, and shopping in hotel rooms.
Ticketing for public transport. Creating digital tickets, buying or reserving tickets, choosing seats, and CRM services.
School. Paying tuition and fees, managing students and classes, and digital ID passes.
Hospital. Scheduling appointments with doctors, tracking queues, digital prescriptions or reports.
Brick-and-mortar store. Issuing digital membership cards and managing members, taking payments, and CRM & interactive marketing.
Delivery. Making orders, taking payments and tracking parcels.
Tourism. Buying tickets, WiFi hotspots, real-time notifications from tourist attractions, and customized CRM services.

Alipay has tapped into hospital, e-ticketing for public transport, school tuition fee payments, offline stores, among others.

WeChat reported 438 million active monthly users as of the second quarter this year, a 57% year-over-year increase.

Previous article
Why IDG Taking Bold Bets on Post-90s Gen Entrepreneurs: IDG Founding Partner Hugo Shong

Gruß B.
Tencent, wachsender Internetgigant !!