Neue Wolfram Perle - ALL&WOF Fusion (Seite 153)
eröffnet am 31.01.15 10:47:26 von
neuester Beitrag
19.06.21 14:52:50
von
WKN: A1JSSD |
Symbol: AII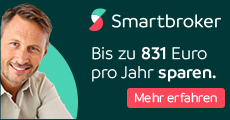 Beitrag zu dieser Diskussion schreiben
gab ne news,
stockhouse sind alle sehr positive gestimmt, (ich ja schon seit letzter woche)
also sieht alles ganz gut aus , MEINER meinung nach




Almonty Announces Extension of Loan with TaeguTec Ltd
Almonty Industries Inc. ("Almonty") (AII.V) announces that it closed the second tranche of its previously announced non-brokered private placement of up to 20,000,000 units (the "Equity Offering") on March 31, 2016. The Company issued 2,463,400 units at a price of $0.25 per unit for aggregate gross proceeds of $615,850 (the "Second Closing"). In aggregate, 12,859,440 units were issued as part of the Equity Offering, raising gross proceeds of $3,214,860. Each unit consists of one common share and one half of a common share purchase warrant. Each whole common share purchase warrant entitles the holder to purchase one common share of Almonty for $0.30 for a period of up to two years after closing.
All securities issued pursuant to the Second Closing are subject to resale restrictions for a period of four months. Almonty intends to use the net proceeds of the Second Closing to fund ongoing engineering work at Almonty Korea Tungsten's Sangdong project and for general corporate purposes.
Almonty also announces that it has reached an agreement with TaeguTec Ltd. ("TaeguTec") for an extension to December 31, 2016 of the existing indebtedness of Almonty Korea Tungsten (formerly Sangdong Mining Corp.) to TaeguTec (in the outstanding principal amount of approximately CAD$6.33 million) previously due on March 31, 2016.
Lewis Black, President & CEO of Almonty said, "We would like to thank all shareholders who participated in the equity offering and apologise to those shareholders who we were unable to accept into the raise once our need for capital decreased with the extension of the TaeguTec loan until year end. With continuing improvements in price, operations and strategic partnerships we feel this year continues to exceed our expectations and we look forward to providing an update on the financing of our Korean jewel in the crown project at Sangdong"
Certain of Almonty's directors, officers and significant shareholders participated in the Equity Offering, which qualifies as a related party transaction for purposes of Multilateral Instrument 61-101 – Protection of Minority Security Holders in Special Transactions ("MI 61-101"). Neither the fair market value of the securities issued to interested parties nor the consideration paid by interested parties exceeded 25% of Almonty's market capitalization. Accordingly, the Equity Offering is exempt from the formal valuation and minority shareholder approval requirements of MI 61-101.
http://finance.yahoo.com/news/almonty-announces-extension-lo…
Read more at
http://www.stockhouse.com/companies/bullboard/bullboard/v.ai…
Antwort auf Beitrag Nr.: 52.019.051 von psycho214 am 20.03.16 07:27:19
[/quote]
hier noch ein beitrag
eines einzelnen bord members
aus dem stockhouse.
ZUR INFO - JEDER SOLL SELBST ENTSCHEIDEN; WIE WICHTIG DIESER IST

Catching up
I have been way out of pocket for the past month with very little access to networks. I just now am catching up on quite a bit of new stuff happening. These are some observations in more or less random order based on my reading of recent news and reports. These are only my opinions:
- Q1 was a poor quarter for the company. Los Santos mine was still profitable through some deep reductions in operating expenses, which is good for Almonty. Still a bad quarter - not repeatable in my opinion.
- Tungsten price was clearly too low to support operations at the Australian mine. Good cash was wasted there that could have been useful later (now). The acquisition of this Australian mine from DRAG has not been a success. Maybe Almonty will find the way to improve the economics of this mine, but right now it looks like Wolfram Camp is a mine for $300+ APT days. Operations should be discontinued until prices improve, the sooner the better.
- Panasqueira mine was bought for a song, but now needs investment to refurbish and bring back to competitive production. This is not a low cost mine, but produces very high quality material. Almonty must have figured out some way to lower costs at the mine. Either that, or there has got to be a deal with the Portuguese Government or Soijitz for Almonty to have willingly picked the mine.
- Financing for Sangdong was described as being in its final stages of negotiation already six months ago. Bad timing. Price of tungsten immediately proceeded to free fall during the last three months last year, so it may have put things on hold. Price has improved lately (especially in China). Almonty has the off-take deals secured, so rising prices should allow financing activities to at least start moving again. The all-important question is: will the price increase continue through the year. Chinese APT prices are now nearing $190, up 25% from the bottom in December.
- The three large Chinese tungsten producers (I believe their global combined market share is about 70%) have decided to cut production by 15%. It it is likely they cannot sustain the current low prices. The prices have already gone up in anticipation and will likely continue to go up in response. Tungsten users can afford to pay almost any price for the product. So the price should continue to go up if supply gets more tight. Unless demand also drops.
- Mr. Black has said several times that Almonty's off-taker continues to buy the full subscription amount. But it is a fact that the oil and minerals exploration industries, which are large customers of Tungsten are having a major slowdown. there are signs that worst may be over (mineral and energy commodities are rebounding, but the improvement still has not made it into greater tungsten demand, at least judging from the trade sites.
- The financial situation of all Tungsten miners is rather poor. Wolf Minerals from UK also has lost a lot of money in the previous quarter and like Almonty it justly earned its "going concern" letter from its auditors. The other large mine outside China (Nui Phao, Vietnam) is not doing very well either, parent Masan Group placed shares of the mine on the Unlisted Public Company Market (UPCoM) hoping to attract investors. All tungsten miners are counting on a price rebound this year.
- The 25c private placement. Mr. Black said in interview in October I believe that the share price was too low then to seek equity financing. But now the Company issues 20M (20% of all shares) shares at 25c, which is less than the price at the time. Could be they are in worse shape than they thought only a few months ago. Looks like the placement has been taken by insiders, so it could also be this is a way for them to keep their share of ownership. I would be worried if the placement was going to random financial institutions, and if it came with dubious preferences and conversion rights, but it seems that these shares offered are just regular common shares (not preferred), with warrants to purchase more common shares at 30c. As long as that is the case, management is rowing the same direction as the other shareholders and things should work out.
- The general meeting came and went. The agenda was fairly non-descript and mostly having to do with management compensation and option plan. I have very briefly looked at the meeting material and have found interesting to see no mention of Dundee. Dundee should own about the same number of shares of ALmonty as the Almonty Partners or DRAG (each about 15%) but was not in the list of over 10% shareholders. I remember Dundee was also not mentioned in one of the interviews of Mr. Black last year, where he named DRAG and Korea Zinc as large committed shareholders.
- Value of the company. Last year Woulfe had a good property at Sangdong, $15M in debt, no cash and not much of a plan or capabilities to move forward. Still at $25M Woulfe seemed undervalued to most of us. Now Almonty has one low-cost working mine, two more producers that need attention, off-take deals on all three, and the same Sangdong mine of Woulfe, this time with a viable plan and path forward. Almonty has $50M+ debt but it has been able to service the debt and to get cash at reasonable rates. Almonty is now worth the same as Woulfe alone last year. this is due to the drop in Tungsten price. A mining company is valued as assets minus liabilities. In downturns, the value of the underground assets drops, the above ground assets depreciate, the ability to service or pay off debt decreases, but the liabilities do not go away.
- Projections. In my view there is a good chance the worst is over. The Chinese large producers have agreed to cut output substantially. These are very large mines and the action should put a bottom to tungsten prices, if that has not happened already. Almonty has at least one mine that can operate profitably at these lowest prices. Demand will start to increase as soon as large scale mining (oil, iron, copper) come out of the present slump and general construction activity rebounds. If prices stabilize (have steadily increased over the past 3 months) and continue to move up later in the year, financing for Sangdong is likely to happen. The connection of stock price with tungsten price is very non-linear. Going from 200 APT to 250 APT will likely double the current share price. A test to the optimism will be the closing of the second part of the private placement (I would like to see maximum insider participation) and even more important will be how Almonty deals with the remaining IMC debt which is due next week. The fact that the insiders are paying good cash for common shares (even if at low 25c) is indication that they may be seeing light at the end of the tunnel. Soon to be resolved.
Read more at
http://www.stockhouse.com/companies/bullboard/bullboard/v.ai…
Antwort auf Beitrag Nr.: 52.037.147 von Nuggeteer am 22.03.16 18:23:36
Für mich ist das Bord nicht tot. Und du kannst schreiben wo du wills
Ich halte Aktien und bin happy. Und was nützt es dir, wenn ich irgendwas handfestes weiß?
Bis dahin.
Bid45 k zu 28 5 k zu 30 ask
kannst ne Story drauß stricken
ahoi
irgendwann wird der Wolframpreis schon wieder steigen, bis dahin füttert die DRAG Almonty durch denke ich.
Antwort auf Beitrag Nr.: 52.036.412 von question-mark am 22.03.16 17:20:28
Könnte sein. Zumindest zeigt seine Antwort, dass er nichts Konkretes hat, was seine "sehr positive Stimmung" begründen könnte. Wenn Gewinne zu erwirtschaften nur eine Nebenrolle spielt, okay. Aber wenn Entertainment, Unterhaltung und Lernen die Hauptrolle spielen, wieso folgt er dann einem dermaßen toten Board? Für mich ist es eine ziemlich schlechte Ausrede. Man darf auf WO-Boards nämlich lesen und schreiben, ohne Aktien zu besitzen.
Antwort auf Beitrag Nr.: 52.036.412 von question-mark am 22.03.16 17:20:28
na ich freue mich auf die entwicklung meines investments und bin überzeugt das es was wird.
darum halt positiv.
und sollte es wieder erwarten nix werden,
hatte ich ne coole zeit mit euch und hab was gelernt und vor allem mich mit dem einen oder anderen gut unterhalten.
ich wüsste nicht warum ich irgenwie negativ (knauserich, missmutig, erbsenzählend, habs ja gewusst es wird nix) gestimmt sein sollte



alles cool.
viel spass allen und vor allem glück und gewinne
Antwort auf Beitrag Nr.: 52.036.388 von Nuggeteer am 22.03.16 17:18:49
ich glaube, er nimmt die richtigen PSYCHOaktiven Substanzen.
Antwort auf Beitrag Nr.: 52.035.968 von psycho214 am 22.03.16 16:31:46
Verrätst du mir auch, was genau der Anlass für deine "sehr positive Stimmung" ist? Gibt es irgendwas Konkretes, das sich zum Positiven verändert hätte?
Antwort auf Beitrag Nr.: 52.035.824 von Nuggeteer am 22.03.16 16:12:06






















wie ich drauf gewartet hab
und wieder hast du sowas von recht !
i like
(bleib natürlich weiterhin sehr positiv gestimmt
Neue Wolfram Perle - ALL&WOF Fusion