XBIOTECH INC - Eine neue Novartis?
eröffnet am 25.04.15 18:50:59 von
neuester Beitrag 20.11.20 17:28:06 von
WKN: A14QF1 |
Symbol: 4XB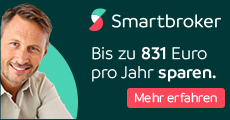 Gegründet 2005
IPO erfolgt und somit Nasdaq gelistet (XBIT) seit 15.04.15, durch IPO USD 76.0 Mio eingeholt
http://www.nasdaq.com/press-release/xbiotech-closes-initial-…
Mit D. Vasella ist der EX CEO Novartis im VR +
"Für das Jungunternehmen seien unter anderen bereits Nobelpreisträger und Ex-Novartis-Verwaltungsrat Rolf Zinkernagel sowie Thomas Kündig, ein Forschungsleiter am Unispital Zürich, seit Jahren im Hintergrund tätig."
http://www.handelszeitung.ch/news/daniel-vasella-wird-verwal…
XBiotech ist in den Bereichen Onkologie, Therapie von Antibiotika-resistenten Erregern, Herz-Kreislauferkrankungen, Dermatologie und Diabetes Typ 2 aktiv, wie der Webseite des Unternehmens zu entnehmen ist. Derzeit werden Patienten für zwei Phase-III-Studie mit dem Prüfmedikament Xilonix zur Behandlung von Kolorektalkrebs sowie für Phase-II-Tests mit RA-18C3 zur Therapie der schweren Hauterkrankung Pyoderma Gangrenosum (Dermatitis ulcerosa) rekrutiert. Der Ansatz des Unternehmens basiert dabei auf menschlichen Antikörpern, die aus der Reaktion des menschlichen Immunsystems stammen.
http://www.handelszeitung.ch/news/daniel-vasella-wird-verwal…
Eindrückliche Pipeline welche breit Indikationen abdeckt:
http://www.xbiotech.com/clinical/index.html
Vieles in PII, zwei Programme in PIII
MK aktuell ca. 700 Mio.
Bisheriger Kursrange 21.67 - 32.50
Meinungen?
Gutes Investment aber momentan viel zu hoch bewertet.
Antwort auf Beitrag Nr.: 49.655.579 von lunatics am 27.04.15 21:05:45
Zitat von lunatics: Gutes Investment aber momentan viel zu hoch bewertet.
Was wäre deiner Meinung nach eine faire Bewertung und warum?
XBiotech Enrolls First Patient Under Revised Protocol for U.S. Phase 3 Registration Study Using Xilonix(TM) for Treatment of Metastatic Colorectal Cancer
Revised Phase 3 Study Now Open to More Patients With Colorectal Cancer
AUSTIN, Texas, April 29, 2015 (GLOBE NEWSWIRE) -- XBiotech (XBIT), a leading developer of next-generation True Human(TM) therapeutic antibodies, announced today that it has enrolled the first patient into its revised U.S. Phase 3 study of Xilonix(TM) in metastatic colorectal cancer patients. Xilonix, XBiotech's monoclonal True Human antibody therapy, is designed to block chronic inflammation associated with malignant tumor growth.
The U.S. Phase 3 study was initially launched in March 2013, and patients were recruited at more than 60 U.S. cancer centers. The Company previously paused the study to propose to the FDA changes in inclusion criteria to allow broader eligibility for cancer patient enrollment. The newly approved protocol enables recruitment of advanced, refractory colorectal cancer patients that includes those who have failed all standard therapies.
Dr. George Fisher, Principal Investigator of the study and Professor of Medicine, Stanford University School of Medicine, said, "Metastatic colorectal cancer is a devastating disease and one of the leading causes of cancer-related deaths in the world. Patients diagnosed with this disease have limited treatment options, thus new therapies are urgently needed. Xilonix is intended to target the inflammatory environment of tumor cells and in so doing, slow the growth and spread of the cancer while improving the symptoms associated with advanced disease. Preliminary results have been encouraging and the absence of serious side effects would be a welcome change from standard chemotherapy agents."
John Simard, President and CEO of XBiotech, commented, "We are very pleased to have begun enrollment in this global Phase 3 study of Xilonix in metastatic colorectal cancer under the revised protocol. This is an important milestone for our Xilonix pipeline as well as our True Human antibody therapy platform."
At the time of the protocol revision, 40 patients had entered the study with approximately equal numbers in each arm. An analysis of the primary and secondary endpoints of the study was conducted, and though statistical significance was unachievable due to the relatively small number of patients (the statistical model was designed for 656 patients), the trends observed were encouraging and suggested continuation of the study.
http://finance.yahoo.com/news/xbiotech-enrolls-first-patient…
05.18.15 - XBiotech Secures Approval from Data Safety Monitoring Board to Continue Phase 3 Registration Study in Europe for its Novel Cancer Immunotherapy

XBiotech (NASDAQ: XBIT), developer of Xilonix anti-cancer therapy for the treatment of colorectal cancer, announced today that the Data Safety Monitoring Board (DSMB) has recommended continuation of the Company's Phase 3 registration study underway in Europe. The study, launched in March of 2014, is on schedule for completion this year. The DSMB decision follows a pre-scheduled interim review as part of the study plan. The DSMB board consists of an independent panel of medical experts that oversee execution of the study. While a DSMB's primary responsibilities are related to safety, they also generally evaluate study conduct with respect to good clinical practices and make recommendations concerning continuation, modification or termination of the trial.

As part of the only planned DSMB review, the group was tasked with assessing what fraction of patients enrolled had completed all endpoints. Normally, not all patients enrolled make it through all the data endpoints. Based on these findings, the DSMB was to make a recommendation for increasing the patient sample size to maintain statistical power of the study. The DSMB made a recommendation for sample size increase that was within expectations and the Company states enrollment remains on pace to meet the completion timelines.

The primary objective of the double-blinded, placebo-controlled, multi-center study is to assess the effectiveness of Xilonix for treating patients with symptomatic colorectal cancer. Xilonix blocks interleukin-1 alpha (IL-1a), an inflammatory mediator that acts at the site of the tumor to stimulate growth of tumor blood supply and support tumor growth. In addition, IL-1a may aid circulating tumor cells to form new sites of metastasis and also be involved as a messenger in the brain, where it can trigger fatigue, anxiety and metabolic dysregulation seen in advanced cancer. In a previous study at MD Anderson, Xilonix therapy appeared to not only have anti-tumor effects and prolong survival, but also seemed to improve symptoms of muscle loss, fatigue, appetite loss, and pain in patients with advanced cancer.

In the current study, anti-tumor effect will be measured by assessing the change in these symptoms for patients treated with Xilonix versus those treated with placebo. Reversal of muscle loss will be assessed with a novel type of radiology called dual energy X-ray absorptiometry, or DEXA. Improvement in pain, appetite loss, and fatigue will be measured with a well-established and validated questionnaire that reliably assesses patient well being as reported by patients themselves.

John Simard, President and CEO of XBiotech, commented, "The DSMB recommendation is indeed an important milestone for our lead oncology therapy. While the DSMB outcome confirms Xilonix's extraordinary safety profile, this result also demonstrates that our study is being well-executed and proceeding according to plan. We are all looking forward to unblinding this remarkable study later this year."
XBiotech Successfully Clones First Anti-Ebola Therapeutic Antibody Product Candidate

AUSTIN, Texas, May 26, 2015 (GLOBE NEWSWIRE) -- XBiotech (XBIT), the developer of True Human(TM) therapeutic antibodies, announced today that it has successfully isolated and cloned an anti-Ebola product candidate using its True Human antibody discovery platform.

True Human antibodies are derived directly from human donors that have natural immunity to disease. The anti-Ebola product candidate was developed from a blood donation received earlier this year from a patient who recovered from Ebola infection.

John Simard, President and CEO of XBiotech, stated, "Our response to the Ebola outbreak has been a very special project in several ways. Our technology offered us the ability to develop a curative therapy to a deadly disease that was ravaging nations and even threatened us here at home; and it offered the potential to develop a therapy with unparalleled speed. What started with selfless donations from Ebola survivors only a few months ago has resulted in a True Human antibody therapeutic candidate that could be used to treat the disease. We are very proud of the capabilities we have developed and are humbled by the potential to address serious unmet medical need at home and abroad."

Simard continued, "Additionally, the results of our Ebola program further represent how XBiotech's core strength in efficient drug discovery makes the company uniquely capable to quickly respond to disease outbreaks."
XBiotech Launching Phase 1/2 Clinical Study of Novel True Human(TM) Therapeutic Antibody for Treating Serious Infections Due to Staphylococcus Aureus

AUSTIN, Texas, May 28, 2015 (GLOBE NEWSWIRE) -- XBiotech Inc. (XBIT), a leading developer of next-generation True Human(TM) therapeutic antibodies, announced today that the Food and Drug Administration (FDA) has lifted its clinical hold from the Company's IND, enabling launch of its therapy for S. aureus infections. XBiotech was placed on clinical hold while it worked with the agency to prepare its novel therapy and manufacturing process for human studies. XBiotech will now begin enrollment of approximately 52 patients in a Phase 1/2 randomized, placebo-controlled, dose escalation study, which will evaluate safety and efficacy of the therapy to treat serious S. aureus infections.

This drug candidate was developed using XBiotech's True Human antibody discovery platform, which involves screening healthy individuals to identify those with natural immunity to specific diseases. The therapy was derived from an individual that harbored natural antibodies capable of neutralizing S. aureus, including drug-resistant strains of the disease. The treatment is being developed to treat all forms of staph infections and will first be tested in patients with life-threatening infections that are present in the blood, known as bacteremia. The antibody is capable of blocking the key mechanism that S. aureus uses to evade the body's immune system. The therapy can thus at once undermine the bacteria's escape mechanism and facilitate its natural clearance by the body's immune system.

John Simard, the Company's Chief Executive Officer said, "We are grateful to the FDA for working very closely with us to launch the first of our new infectious disease therapies. It would be difficult to overstate the potential impact this new therapy could have on how therapies are developed and used to treat infections. Derived from natural immunity, this true human antibody offers the means to provide safer, more effective treatments that are not susceptible to present forms of drug resistance. Our antibody therapy represents what we foresee as the launch of '21st century antibiotics,' and the coming of age of biotechnology in the area of infectious disease."
Antwort auf Beitrag Nr.: 49.866.412 von Aurum2010 am 28.05.15 15:06:48
Guten Morgen miteinander,
aus meiner Sicht ein spannendes Investment mit viel Luft nach oben.
Erfahrenes Management, diversifizierte Pipeline, innovative Technologieplattfom!
Homepage:
http://www.xbiotech.com/index.html
Pipeline:
Laufende, klinische Studien:
1.A Phase 3 Study to Evaluate Xilonix as an Anticancer Therapy in Patients With Symptomatic Colorectal Cancer:
https://clinicaltrials.gov/ct2/show/NCT02138422?term=xbiotec…
Estimated Study Completion Date: September 2015
2.A Phase III Study of Xilonix in Patients With Advanced Colorectal Cancer (XCITE):
https://clinicaltrials.gov/ct2/show/NCT01767857?term=xbiotec…
Estimated Study Completion Date: December 2016

3.A Study of the Safety and Efficacy of 514G3 in Subjects Hospitalized With Bacteremia Due to Staphylococcus Aureus:
https://clinicaltrials.gov/ct2/show/NCT02357966?term=xbiotec…
Estimated Study Completion Date: October 2015
4.RA-18C3 Therapy for Subjects With Pyoderma Gangrenosum:
https://clinicaltrials.gov/ct2/show?term=xbiotech&rank=2
Estimated Study Completion Date: April 2015

XBiotech Appoints Kelly R. Thornburg as Senior Vice President of Operations
Former
Amgen
, Inc. Executive Director, Quality Site Head to Lead XBiotech's True Human(TM) Antibody Production and Manufacturing
AUSTIN, Texas, June 8, 2015 (GLOBE NEWSWIRE) -- XBiotech (Nasdaq:XBIT), the developer of True Human™ therapeutic antibodies, announced today that Kelly R. Thornburg has joined the company as Senior Vice President of Operations. Mr. Thornburg brings more than 30 years of pharmaceutical operations experience to XBiotech, the prior 16 years spent at Amgen, Inc.
Mr. Thornburg will oversee manufacturing operations for the production of the Company's True Human therapeutic antibodies. Among his duties, Mr. Thornburg will oversee the transition from Phase 3 clinical manufacturing to launch of commercial production. This will include oversight of the completion and validation of XBiotech's commercial manufacturing facility now under construction.
During Mr. Thornburg's tenure with Amgen he provided strategic and tactical leadership of manufacturing related programs, including interactions with regulatory agencies, resulting in the successful approval of four protein therapeutics including: Kineret® (anakinra), Kepivance® (palifermin), Nplate® (romiplostim), and Prolia® (denosumab). He also worked on Amgen's pipeline products supporting commercialization strategy and regulatory filing activities.
John Simard, President and CEO of XBiotech, stated, "Instrumental to our vision of redefining the paradigm for antibody therapeutics is our unique manufacturing system. We are replacing the massively complex plant and equipment infrastructure used by other manufacturers with a simple, disposable bioreactor technology. We believe that this will enable commercial-scale production of novel antibodies at a fraction of the cost, and with shorter lead-time and greater production flexibility than normally required. Kelly's significant operational and quality experience gives him an excellent combination of skills necessary to lead our operations as we transition to commercial production. We are all very excited to have Kelly as part of the XBiotech team."
Mr. Thornburg added, "Having spent the previous 16 years at Amgen, considered one of the pioneers of today's biotechnology industry, I believe that XBiotech possesses many of the same visionary qualities that have been essential to Amgen's success. I greatly look forward to applying my expertise in operations and quality to XBiotech as the Company utilizes its True Human technology platform to redefine how antibodies are discovered, developed and manufactured."
Prior to joining XBiotech, Thornburg spent 16 years at Amgen where he held a variety of senior level positions. Thornburg served as an Executive Director, Quality Site Head at Amgen's Colorado facility, where he managed all aspects of Amgen's quality functions with responsibility for two protein drug substance manufacturing plants and GMP warehouse facilities. Before that, Thornburg served as Executive Director, Quality Control, where he managed the Quality Control Laboratory function for the Amgen Manufacturing site in Juncos, Puerto Rico.
- See more at:
http://globenewswire.com/news-release/2015/06/08/742823/1013…
XBiotech Announces Publication of Phase 2 Clinical Results for Its True Human(TM) Antibody MABp1 for Treating Acne Vulgaris
Monotherapy Led to Rapid Improvement in Skin Lesions and Acne-Associated Psychological Symptoms

AUSTIN, Texas, June 15, 2015 (GLOBE NEWSWIRE) -- XBiotech (Nasdaq:XBIT), the developer of True Human™ therapeutic antibodies, announces positive results from the Company's Phase 2 study of its MABp1 antibody for treating acne vulgaris. Findings are published in the June 2015 issue of Journal of Drugs in Dermatology1. The study concluded that MABp1, due to its unique molecular target, may be a safe and effective means of treating not only inflammatory acne lesions, but also improving feelings of depression and anxiety commonly associated with acne.

MABp1 is a novel True Human monoclonal antibody that neutralizes interleukin-1 alpha (IL-1α), a potent inflammatory substance naturally produced by the body in minute quantities but which can cause disease when not effectively controlled. Previous studies suggest that IL-1α plays a role in the early stages of acne lesion formation, so the effect of IL-1α blockade with MABp1 on reducing lesion count was assessed. Furthermore, IL-1α signaling in the hypothalamus region of the brain is also known to mediate triggering feelings of anxiety and depression, which are commonly reported by acne patients, suggesting a second potential point of intervention that is unique to MABp1.

Dr. Michael Stecher, author and Medical Director for XBiotech, said, "The initial response demonstrated in this trial suggests that the novel mechanism of IL-1α blockade may represent a promising new strategy in the treatment of moderate to severe acne. Interestingly, it is the first clinical study to demonstrate a compelling mechanistic link between the physical and mental symptoms of the disease by showing both could be improved by IL-1α inhibition. It may indeed be the first agent that could potentially treat both skin lesions as well as the psychiatric manifestations of this disorder. Further studies using this antibody are warranted in this patient population."

John Simard, President and CEO of XBiotech, added, "We are very pleased to publish the data from our Phase 2 study of MABp1 in this journal. Not only does it serve to highlight our potential breakthrough therapy for treating acne, it also showcases the remarkably broad applicability of our MABp1 True Human antibody, for which we have shown significant potential to treat the key inflammatory processes that play a role in exacerbation or progression of a wide range of diseases, including colorectal cancer, non-small cell lung cancer, type-2 diabetes and other dermatological indications such as psoriasis and pyoderma gangrenosum."

In the open-label Phase 2 clinical study, ten patients with moderate to severe acne received three subcutaneous injections of MABp1 monotherapy over a six-week period and were followed for a total of 70 days to assess safety and efficacy endpoints. MABp1 showed excellent tolerability in the study, with no serious adverse events reported and only few mild adverse events. Disease severity, as measured by inflammatory lesion count, improved consistently, with a median 36% reduction by day 56. MABp1 monotherapy also resulted in clinically meaningful improvements in anxiety/depression and body image scores using two clinically validated questionnaires (Hospital Anxiety and Depression Scale (HADS), median score of 6 reduced to 1 on day 56; and Body Image Disturbance Questionnaire (BIDQ), mean overall score improved from 2.3+.09 to 2.1+.01).

1Carrasco et al., "An Open Label Phase 2 Study of MABp1 Monotherapy for the Treatment of Acne Vulgaris and Psychiatric Comorbidity." J Drugs Dermatol. June 2015;14(6):560-564. The Journal of Drugs in Dermatology is a peer-reviewed publication offering original articles, award-winning case reports, and timely features pertaining to new methods, techniques, and drug therapy in dermatology.
Beitrag zu dieser Diskussion schreiben
XBIOTECH INC - Eine neue Novartis?