GrubHub
eröffnet am 29.05.17 15:22:17 von
neuester Beitrag 03.11.19 11:19:47 von
ISIN: US4001101025 | WKN: A1XE9Z |
Symbol: GRUB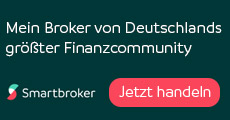 Beitrag schreiben
Durchsuchen
...ist ein take-out Dienstleister;
irgendwie ist mir die ganze Kategorie bisher ziemlich entgangen, vielleicht weil Rocket da so'n wind gemacht hat und ich die nicht ernst nahm.
GrubHub verdient wie
Thread: Just Eat plc
bereits Geld
Zukauf:
Grubhub and Yelp Announce Long-term Partnership to Connect Consumers with the Best Food Ordering Options
Leader in online food ordering expands marketplace with acquisition of Yelp's Eat24; Yelp Platform broadens reach through integration of Grubhub restaurant network
CHICAGO and SAN FRANCISCO, Aug. 3, 2017 /PRNewswire/ --
Grubhub Inc. (NYSE: GRUB), the nation's leading online and mobile food ordering company, and Yelp Inc. (NYSE: YELP), the leader in connecting people with great local businesses, today announced a long-term partnership designed to capitalize on each company's unique assets and propel online takeout and delivery. As part of the agreement,
Grubhub will acquire Yelp's Eat24 business
and Yelp will integrate online ordering from all Grubhub restaurants onto its extensive local goods and services platform.
"Grubhub and Yelp, market leaders in their respective fields, have a shared mission of connecting consumers to local businesses. With such complementary goals and strengths, Jeremy and I are excited to form a partnership that will allow each company to focus on its respective expertise, while working together to expand local e-commerce for diners and restaurants," said Matt Maloney, Grubhub's founder and chief executive officer. "Adding Eat24's large diner base and thousands of restaurants to our platform will accelerate Grubhub's mission to become the most comprehensive marketplace connecting takeout diners and restaurants. The long-term agreement ensures that Grubhub also has access to Yelp's enormous user base and clear content leadership to help drive more diners to our restaurants."
"Bringing Grubhub onto the Yelp Platform through this long-term partnership will be a win for everyone. Consumers get a high-quality end-to-end experience with a wider selection of restaurants and better delivery options. Restaurant partners receive increased online exposure and the opportunity for increased order volume, as well as expanded delivery support. Yelp and Grubhub benefit from greater scale and sharper operating focus," said Jeremy Stoppelman, Yelp's co-founder and chief executive officer. "We expect Grubhub's acquisition of Eat24 to create significant value for our consumers, restaurant partners and stockholders. The Eat24 team deserves credit for the transformational impact they've had as part of Yelp, and I'm pleased that we will continue to pursue this huge market opportunity in partnership with Grubhub."
The acquisition will benefit diners, restaurants, Grubhub and Yelp:
Diners: Together, Grubhub and Eat24 will form the largest network of restaurants offering online and mobile food ordering in the United States. Diners will have the ability to discover and order from approximately 75,000 great local restaurants through either Grubhub's or Yelp's easy-to-use interface and take advantage of the industry's lowest diner fees.
Restaurants: Connecting Grubhub's unmatched restaurant network and efficient delivery infrastructure to Yelp's large purchase-oriented audience will give Grubhub's restaurant partners access to new potential diners and the opportunity for increased orders. Extending Eat24's restaurants to Grubhub's sizable diner network will help drive new diners and incremental revenue to Eat24 restaurant partners.
Grubhub: The combination of Eat24's much-loved brand and significant reach will enable Grubhub to address more diners and drive more volume in all markets.
Yelp: The partnership adds tens of thousands of order-ready restaurants to the Yelp Platform and increases the availability of food delivery via Yelp, which will drive usage and transaction velocity in Yelp's most highly-trafficked category.
The long-term partnership agreement between Grubhub and Yelp has an initial term of five years, commencing upon the closing of Grubhub's acquisition of Eat24. Additionally, Grubhub has entered into a definitive agreement to
acquire Eat24 for
$287.5 million in cash
, subject to standard closing conditions, including the expiration of U.S. antitrust waiting periods. Grubhub's acquisition of Eat24 is expected to be funded through a combination of cash on hand and debt.
Grubhub and Yelp will discuss the partnership and acquisition of Eat24 on their earnings calls today, at 3:30 p.m. Central Time / 1:30 p.m. Pacific Time and 4:30 p.m. Central Time / 2:30 p.m. Pacific Time, respectively. A live webcast of the conference calls will be available at
https://investors.grubhub.com
and www.yelp-ir.com.
In connection with the acquisition of Eat24, Kirkland & Ells LLP is acting as legal advisor to Grubhub and Orrick Herrington & Sutcliffe LLP is acting as legal advisor to Yelp.
http://tribecacitizen.com/2016/03/01/why-restaurants-hate-gr…
Auszug:
"I had heard grumblings about GrubHub Seamless (they merged in 2013) for many months, but not until a Tribeca restaurateur recently vented in detail did I realize that the company warrants a deeper look. It has made ordering delivery much easier for consumers, and restaurant owners acknowledge that business would be dramatically lower without it. But the cost is substantial, and restaurants—already feeling the pinch of high rent, increased wages, and so forth—no longer believe that the company is on their side. Indeed, with no formidable competitors, GrubHub Seamless isn't afraid to flex the extraordinary power it has over restaurants that offer delivery.
"If I stop using them, tomorrow I close the door."
That's a quote from one of the 15 local restaurateurs who agreed to talk anonymously about their experiences with the company. Note: GrubHub Seamless also owns MenuPages, Allmenus, Restaurants on the Run, DiningIn, and Delivered Dish; and from here on out, for simplicity's sake, I'll refer to it as Seamless."
WHOA!
By Kristen Hawley, Skift Table February 8, 2018
Grubhub is the official online ordering partner of www.yum.com, the companies announced today. As part of the deal,Yum, the parent company of KFC, Pizza Hut, and Taco Bell will purchase $200 million in Grubhub common stock, representing 2.8 percent of the overall market share. The deal will close before the end of the first quarter of the year.
As part of the partnership, Grubhub will deliver both KFC and Taco Bell. Previously, both Taco Bell and KFC worked with other delivery partners, but no partner at large scale. According to Yum! Brands, Grubhub will cover about 80 percent of KFC and Taco Bell restaurants by the end of the year.
This announcement came as Grubhub posted its fourth quarter earnings, revenues of $205.1 million, a 49 percent year-over-year increase.
"Our focus is the online business whether its pickup or delivery. Every component of our technology has been, one, focused on the restaurant space, and two, focused on a partnership model," Grubhub chief operating officer, Stan Chia, told Skift Table in an interview today. "As we build out solutions, we're still very considerate of a restaurant operator's efficiency and their ability to provide food to their marketplace for online guests in a financially sustainable way. With a huge brand like Yum, with multiple stores and franchise groups, any partner needs to be really considerate of how to not disrupt their operation."
On Grubhub's fourth quarter earnings call, CEO Matt Maloney said that both KFC and Taco Bell have significant footprints in markets where Grubhub has less awareness, giving Grubhub an edge as it works toward more market coverage. Maloney says that Grubhub will launch in 100 new markets this year.
Grubhub isn't taking over Pizza Hut's operations yet, though its U.S. president, Artie Starrs, will join Grubhub's board. Coincidentally, Starrs is the first restaurateur to join the board.
"Investors are clearly pleased by the prospect of a partnership between GrubHub and Yum! Brands as
Grubhub shares are trading up nearly 29 percent this morning
," said Skift senior research analyst Seth Borko. "If Grubhub stock closes at current prices, it would represent the largest single-day gain in the company's history as a public company."
Last month, Grubhub announced it would also work as White Castle's delivery partner, signaling the company was moving toward more exclusive deals with existing chains spread across the U.S.
At this year's Consumer Electronics Show, Pizza Hut announced it has begun work on autonomous delivery vehicles, though those aren't scheduled to hit the road any time soon.
Kategorie ist ziemlich heißgelaufen:
Grobe Umsatzreihenfolge in 2017:
1) JustEat rund 630 MEUR
2) GrubHub rund 580 MEUR
3) Delivery Hero rund 544 MEUR
4) Takeaway.com rund 166 MEUR
absurde Bewertungen
Antwort auf Beitrag Nr.: 58.055.356 von R-BgO am 24.06.18 16:00:12
(neuer?) Wettbewerber
Thread: Waitr Holdings
Antwort auf Beitrag Nr.: 58.055.356 von R-BgO am 24.06.18 16:00:12
Antwort auf Beitrag Nr.: 59.718.543 von R-BgO am 26.01.19 17:48:57

Interessante Info zu Uber Eats;

macht immerhin rund 20% vom Umsatz aus:

"The

food-delivery service,

Uber Eats

, accounts for

more than $2.5 billion

in bookings

quarterly

, according to a person with knowledge of the matter. Uber has trumpeted Uber Eats as the largest online food delivery business outside of China.

Uber must convince public market investors that its market share, growth trajectory, global scale and diversity of businesses make it a compelling investment, despite its enormous losses.

"Uber needs to show it can control costs and can make money, basically provide a strong argument that its business model is not broken and that it can achieve and sustain profitability despite issues with drivers, customers and politicians," said David Brophy, professor of finance at the University of Michigan's Ross School of Business.

Ongoing intense competition with ride-hailing foes across the globe has kept Uber in the red. Rivalries in India with ride service Ola, in Latin America with Didi Chuxing and in the Middle East with Careem have pressured Uber to lower prices, raise driver commissions and invest heavily in marketing and recruiting. Uber has held talks with Careem since the middle of last year about a potential merger, but the companies have not reached an agreement.

Uber Eats is also battling a crowded food-delivery industry, forcing it to adopt discounting tactics to compete with companies like food-delivery startup DoorDash, which is in the process of raising $500 million from investors at a $6 billion valuation, and restaurant and grocery delivery company Postmates, which filed for an IPO this month.

Uber has no plans to slow investment in Uber Eats or other costly areas such as autonomous car development to show profit any time soon. The company's losses before interest, taxes and depreciation spiked in the fourth quarter to $940 million, a 43 percent jump over the previous quarter and 21 percent increase from 2017."

ganzer Artikel in

Thread: Uber - wird es jetzt was?
Beitrag zu dieser Diskussion schreiben