Providence Gold Story 2017 ??
eröffnet am 04.08.17 13:17:15 von
neuester Beitrag
02.12.21 15:58:45
von
WKN: A2DUSU |
Symbol: 7RH1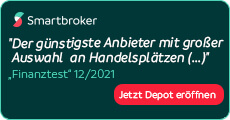 Beitrag zu dieser Diskussion schreiben
Mh aber es geht immer nur in 1 richtung... frag mich ob das hier mal was wird...
Resultate am Montag vieles ist möglich !
Assays results on Monday !
If the assays are strong PHD is going up!
PHD does have an excellent Chance at
being very successful!
PHD has been successful so far and is now drill ready!
Success share price potential 10 to 100 bagger.
NR ging gestern raus
TheNewswire - August 11, 2021 – Providence Gold Mines "the Company" (TSXV:PHD) (OTC:PRRVF) (FSE:7RH1)
is extremely pleased to announce our geologists have identified a potentially significant low bulk tonnage gold target. The Providence Gold Mines properties with numerous high grade historical deposits are located near the historical gold town of Sonora, California.
Preliminary evidence suggests that all lode structures crossing the favorable corridor of fracture dilatancy (the Tuolumne Mines Trend) at all elevations constitute significant exploration gold targets. Our field geological reconnaissance, alteration mapping, soil geochemistry, and subsequent trenching on the extremely steep terrain has been successful in locating lode targets. The zone was sampled for assay and mapped to further define new surface exploration drill targets.
The Providence Gold Mines property is located along the East Belt of gold mines of the Mother Lode system near the city of Sonora, California. The Mother Lode East Belt mines are spatially arranged along the 160 km length of the regional-scale Calaveras-Shoo Fly Thrust Fault and they have accounted for approximately four million ounces of historic gold production.
Mark Payne P.Geo., an expert in the M­other Lode Belt, states, "The East Belt mines are contained within a 10 km by 160 km footprint area and Providence's historic group of gold mines hosts enormous unexplored gold endowment potential".
The recent geological fieldwork confirms similar geology to other known low grade Mother Lode gold deposits. Wall rocks have invariably been hydrothermally altered, having been partially to completely converted to ankerite, sericite, quartz, pyrite, chlorite, and albite with traces of rutile and leucoxene (Knopf, 1929). The mineralization is usually adjacent to the veins in ground that has been fractured and contains small stringers and lenses of quartz.
Regional Geology:
The Calaveras-Shoo Fly Thrust Fault is a complexly folded, strongly metamorphosed, and strain-hardened zone of fault zone rocks (mylonite), which developed multiple millions of years prior to the Mother Lode Belt gold mineralization event, during the mid-Jurassic Nevadan Orogeny. The Calaveras-Shoo Fly Thrust was subsequently intruded by the mid-Jurassic Standard dioritic Pluton in the general area of the Providence Mine property. Intrusion of the Standard Pluton is the most important structural feature in the Mother Lode district, as it pertains to gold ore localization.
Several millions of years later, the Mother Lode Belt gold mineralizing event was synchronous with a major regional-scale compressional flattening event during the early Cretaceous period. This compressional flattening event reactivated deep regional-scale fractures associated with the Calaveras-Shoo Fly Thrust and later brittle fractures related to intrusion of the Standard Pluton. Reactivation of the pre-mineralization structures likely provided the deep conduit by which gold-bearing hydrothermal fluids of metamorphic origin (orogenic) could be transported.
The rhombohedral fracture set which hosts the known gold mineralization on the Providence property were probably developed as a mechanical response to the competency contrast between the massive intrusive and bedded meta-sedimentary rocks under right-lateral strike-slip strain. On the property a rhombohedral fracture grid appears to have been developed within an embayment in the southern contact of the Standard Pluton. Although an open antiformal fold in the Calaveras-Shoo Fly Thrust encloses the Providence project on three sides, the fracture sets associated with that deformation episode are likely highly modified curvilinear features which may have reduced relevance as an ore control.
Property-Scale Structural Geology:
The historic high-grade gold production from the Providence Mine property was from steeply plunging chimney-like ore shoots within several moderately eastward dipping N10-20W oriented fault / lodes. There is a well-developed system of strong cross fault / lodes which dip steeply northeast and strike N60-70W. Both types of fault / lode can be traced for considerable distances on the surface by their strong sericite + carbonate alteration signatures. The WNW cross faults have had a pronounced effects upon the morphology of the ore shoots hosted within the NNW striking lodes. At the Providence and McCarthy historic production areas, the ore shoots occur within the NNW striking lodes as twins in drag fold features, arranged on both sides of strong WNW cross fault / lodes.
Mine Trend:
The Providence Gold Mines patented claims were not staked in alignment with the ore-bearing lode structures, but progress obliquely across the rhombohedral grid of lodes. The claims link the gold production points. At the district scale, the arrangement of the NW striking ore-bearing lodes is en echelon and left-stepping with respect to the Tuolumne Mines Trend.
The Tuolumne Mines Trend is interpreted to be a corridor of favorable dilatant fractures developed in a strain shadow above a linear-shaped intrusive salient at depth. A southeasterly trend of small dioritic intrusive plugs is in alignment with the mines trend and suggests the presence of a SE-trending expression of the Standard Pluton at depth.
The current ore target concept for the Providence Mine property suggests that all lode structures crossing through the favorable corridor of fracture dilatancy (the Tuolumne Mines Trend) at all elevation horizons constitute significant exploration targets.
NEXT STEPS:
The Company continues to exploit the significant exploration potential, whilst sourcing plant equipment for the stockpile initiative, and immediate future programmed works.
Update am Montag, es wird sehr spannend.
aktuell ist die kanadische Börse noch auf.
Insider Kauf !
2021-07-1204:16
2021-07-09 $PHD coombes, ronald allan
4 - Director of Issuer
Holder: 1113272BC LTD (Indirect Ownership)
Common Shares
16 - Acquisition or disposition under a prospectus exemption $35,000
+500,000vol
$0.07 each 2,170,000
Antwort auf Beitrag Nr.: 68.729.690 von Clown2010 am 09.07.21 08:21:02
Die Zeit ist gekommen !!!
Erinnert ihr euch noch:
Providence Sits on 6 High-Grade Gold Mines from Yesteryear
Contributed Opinion
Source: Bob Moriarty for Streetwise Reports (11/12/19)
Bob Moriarty Bob Moriarty of 321gold profiles a company with historical gold mines in California.
Gold
A friend approached me a couple of years back about putting some money into a private placement for a young exploration company, Providence Gold Mines Inc. (PHD:TSX.V; PRRVF:OTCBB), that had an option on a number of old gold mines in the California mother lode country. I did and have waited patiently (well, not really patiently) for some time to do a piece about the company and what they have. But there was nothing that would move the price of the shares off TDC until recently. They have a great story but lacked a hook that would grab the attention of potential investors.
Basically the company picked up an option on half a dozen high grade gold mines that shut down in 1916 after production of over 225,000 ounces of gold. The terms call for $1 million CAD spent on exploration in the first two years, an additional $750,000 CAD in the third year to earn 50%. Providence can buy the remaining 50% for $5 million US and there is a 2.5% royalty that can be bought down to 1% for $1 million US.
The six mines were typical high-grade mother lode deposits. Production of 225,000 ounces in total would make them some of the biggest mines in California 100 years ago. Historical records suggest some areas of one of the mines were a high as 15 ounces to the ton.
Production continued until from discovery in the 1880s until 1916 when internal issues caused the mines to be closed and flooded. A forest fire in 1918 destroyed the above ground structures and most of the data from the production. Since then the patented claims stayed in the same family until they were ready to joint venture with a junior.
Anyone looking at California gold production owes it to themselves to be skeptical. After all, California is home to most of the fruits and nuts produced in the U.S. But the lessor is a lawyer who worked as a California permitting expert most of his career. He knows what can and cannot be done.
When I first looked at the story, it was clear to me that with good management this was an easy 2–3 banger and with any tailwind from the price of gold, an easy 10-bagger. Where do you go when you have six high-grade gold mines in an area that needs tax revenue and the company has a $4 million market cap?
But you have to have something that sparks the interest and loosens the wallets of potential investors. I think the company has come up with a near perfect solution.
I was semi-retired from the computer business when Barbara and I started 321gold almost twenty years ago. I got invited on a few site visits where I learned a lot but I lacked the professional credentials held by most of the other letter writers. I was older than most and way too lazy to go back to school so I had to come up with some simple rules of thumb where I didn't have to memorize bits of core to understand a deposit.
Rule 1. The further you go back in history, the higher the grade would have to have been to be economic. We can open pit, heap leach ore as low as 0.3 g/t at a profit in low cost environments such as Peru or Mexico. If you go back 100 years ago in the California mother lode, you would have needed half an ounce or higher to pay for underground gold mining. So any 100 year old mine that was in production and stopped would automatically be economic today.
Rule 2. Nobody ever gets over 90% recoveries unless they are very very good. Some of the minerals are always left in the tailings because at some point it isn't worth spending the money to recover what is left.
If some mines produced 225,000 ounces of gold over a hundred years ago they most certainly would have left at least 10% and maybe as high as 20%. Actually and this is still true, nobody mines to be efficient, they mine to make money. If they can make money on a heap leach at a 65% recovery, they are thrilled and have just left 35% sitting in the pad.
The last couple of years have not been a favorable time for a junior to be raising money. Like their brethren, Providence has been dying on the vine due to a general lack of interest on the part of investors to put money into exploration. But Providence has come up with an interesting solution.
There are stockpiles on the property from the old production at the mines. The largest is about 12,000 cubic meters. After getting an agreement from the owners to pay them a 10% Net Profit interest, Providence ran a major sampling test on the stockpile. Results showed good grade that appear to run about 3.0 grams per ton. Remember that alluvial mining is measured in cubic yards or cubic meters so 3.0 g/t gold is about 7.5 grams per cubic meter and that is wildly economic.
This material has rock about one inch in size and would need crushing before processing. I have suggested to management that they bite the bullet, rent a portable crusher and run some material through just to prove the gold is there. I have commented many times in the past that 43-101 hasn't caused the production of a single ounce of gold. Counting gold is not mining. Mining is the art and science of extracting minerals from the ground at a profit. You can count until the cows come home and it won't put a cent in your pockets.
Providence is at an interesting place. They have about 6 million warrants outstanding. Up until December 11th they can be exercised for $0.15 apiece. From this December until December 2020, the exercise price goes up to $0.20 and in the final year before expiration, the exercise price is $0.25. That creates a giant opportunity for astute investors.
Providence is absurdly cheap at $0.11. It has a current market cap of about $4 million CAD but underground potential for 1–4 million ounces of gold and 20,000–30,000 ounces sitting on surface in the stockpile.
Providence is going to start processing the stockpile in a mini-sample. When those results backup what their testing has already shown, they will scale up. It will cost little more than chump change to start testing and once potential investors see there is gold there I expect the shares to go higher. But those 6 million warrants will be a sort of cap until the 11th of December. Should the price go up to $0.15-$0.20 as I expect, warrant holders may well sell shares to exercise warrants. That will bring in about $900,000 to Providence and fund a serious stockpile production program. That in turn will finance the drill campaign for 2020 without further dilution.
It's a good plan, cheap and doable. I own a lot of shares in Providence bought in the open market and in two prior placements. I see this company as a potential giant home run. The stock will be cheap until the 11th of December and I don't see it being cheap after that.
Providence Gold is an advertiser and I am biased. Do your own due diligence.
Es geht los ! Insider Käufe super Zeichen.
Die Mühle und der Bagger sollten in den nächsten Tagen auch vor Ort stehen.
Zudem gibt e 3 neue Entdeckungen die erforscht werden.
PHD stehen goldene Zeiten bevor.
Noch läuft die Aktie unter dem Radar.
Providence Gold Story 2017 ??