Pyrogenesis PYR.V-- Spezialist für Plasmaprozesse,3-D Druck, Prozessausrüstungspakete (Seite 159)
eröffnet am 04.12.17 15:05:02 von
neuester Beitrag
17.04.21 21:53:49
von
WKN: A12DDL |
Symbol: PYR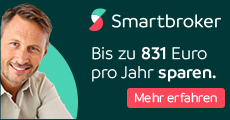 Hier mal etwas über die mögliche Zukunft



gefunden auf CEO.CA
https://ceo.ca/hpq
@rtlc427480 After learning about the Limiting Factor here I started watching a few of his videos, while waiting for the one which mentions HPQ. And thus far I appreciate his channel and the deep dives he has been doing. Interesting also the opinion that solid state batteries are 5 – 7 years out (talking QuantumScape). Links led me to Sean Mitchell interviewing Sandy Munro, who thinks solid state is perhaps 2 years out. Munro Engineering, what a fascinating company. Quantumscape in its presentation suggests 2024/25 for their 1st generation solid state batteries in premium packages. Skepticism in a constructive way is healthy and I appreciate all the opinions and views I've been sifting through. One has to keep in mind that these opinions are based on what information is currently available coupled with best guess, as a lot of info is behind closed doors. That same statement applies to what I am writing now and even more so as I am writing from a much less technical knowledge basis. Change is accelerating and we are staring up the steepening ramp of change on many fronts. Not to minimize the current state of affairs and wonderful (sarcasm) things 2020 has delivered…But what a time to be alive! Plasma tech, the HPQ PUREVAPTM "Quartz Reduction Reactors" (QRR) and the PUREVAPTM Nano Silicon Reactor (NSiR) may well be a vital part of this acceleration of change in the business of energy creation and storage; developer and manufacturer PYR's abilities speak for itself.
We are still waiting to find out who the "Advanced Material Developer in the Energy Storage Space" is that was announced June 11th . And the name of the Auto Manufacturer who has ordered "Spherical Nano Silicon Material" as announced Oct 22nd. There was also the news release on Oct 14th where the ability of "Carbon coating the spherical nano silicon powders and nanowires as they are being created" will be incorporated into the design of the PUREVAPTM Nano Silicon Reactor ("NSiR"). While we are waiting for announcements, trying to piece it together has been educational.
I forget who it was that did the deep dive earlier in the year into Hydro Quebec, Dr Goodenough and the University of Texas work with next generation solid state batteries. Hydro-Quebec has tentacles in many places, including SEC France and Nano-Bio Lab in Singapore, in addition to working with Mercedes Benz. Mercedes Benz has an investment in Sila Nanotechnologies in California.
There is repeated mention in recent HPQ news releases about the relationship with Apollon Solar in France and "porous silicon wafers for all-solid -state batteries and porous silicon powders for Li-ion batteries". And of course the Nov 19th news release in which was stated "HPQ Silicon R&D consortium member Apollon Solar of France has also commenced evaluation of different carbon encapsulating processes for Silicon nanopowders."
VW has pivoted and is going full on electric. Watch the interview linked below between Sean Mitchell and Sandy Munro. VW is developing relationships in the energy storage space with players such as Quantumscape and Northvolt in addition to building the Center of Excellence for Battery Cells. Is it them, or someone they are working with? They are in the top 10 world manufacturers.
Giga-Factories, energy storage, research and advancement. All interesting stuff. Amprius. SilLion, Sila Nanotechnologies, Panasonic, Samsung, Northvolt, Energizer Holdings, Tesla, Daimler-Benz, GE, Siemens, LG-Chem, Toyota just to name a few…the list for deep diving and research goes on and on. Moves by Shell, BP and other big oil the last year signal big oils continued push into energy storage and cleaner energy production. Is it someone mentioned above or an energy storage researcher working with one of the big oil (energy) conglomerates?
While out in left field I don't know if Telsa can be fully ruled out of a working arrangement as some opine. Musk seems to like securing supply chains. And he seems able to pivot and change. In the macro view beyond energy storage, what role will nano-particles play in advancing humans push into the stars. Even further out in left field Wiki says "Plasmas are by far the most common phase of ordinary matter in the universe, both by mass and by volume". If we are truly going to become an interplanetary species then imagine having a working arrangement with one of the world's leaders in plasma process's to help that dream unfold. Had enough pie-in-the-sky conjecture or plasma-in-the-sky as it were? Maybe Tony Stark will appear and be a catalyst in developing a new type of plasma drive energy source to power the thrusters for rockets and ironman suits, moving the space programs into more carbon neutral territory when operating inside the biospheres of planets. Of course in this future and without the payload constraints of leaving planets with large gravitational force, all starships that are simply interplanetary transport will have 3D printers and a supply of different size and types of metal powders on board to replace parts as needed. You guess it…Created by plasma torches pioneered by a conglomerate called Pyrogenesis. Plasma powered tunneling to cut through rock to mineable ore on asteroids and moons. Plasma torches to process and refine the mined product and further plasma process's to transform the material into powders for 3D printers. Heck, while we're at it, how about Plasma powered tunneling to connect and make living environments on planets. Meanwhile, there is HPQ churning out metallurgical and chemical grade silicon metal, spherical silicon powers, nano-silicon particles and nanowires needed for a host of applications such as alloy metals, space age caulking and glues, energy generation and storage platforms and finally, yes the nanobots needed for build and repair sequences in a multitude of applications. Anyway, I thought I saw Uncleron waving to me off in the distance so I'd best bring this back to the current future.
I've seen comment here about price points for silicon and nano-silicon powders and I'm not sure a generic price point for each powder can be used, other than for very rough calculations. If indeed the PUREVAPTM Nano Silicon Reactor (NSiR) can be dialed in to produce what a customer wants for size and if these particles can indeed be carbon coated when made then it stands to reason that price points for each order may well be quite different depending on what is specified by the buyer.
I guess the question to ask is…as this gets proved out does HPQ need the advanced materials suppliers and energy storage manufacturers or will the advanced material suppliers and energy storage manufacturers need HPQ supplied custom sized spherical silicon and nano-silicon particles and nanowires - carbon coated if required - to help make their energy storage product at a viable mass produced price point and move this revolution forward? And if one entity or conglomerate with vision wants exclusivity, all bets are off.
In regards to turning electric motors, much of the above is talking energy storage, with no consideration to hydrogen. I was really intrigued with Sandy Munro's comments at the end of the interview in regards to hydrogen. I'll be reading about this in the next while. And I'm looking forward to more reporting from HPQ about Apollon and nano-silicon/ hydrogen generation.
If you can't tell, I am really enjoying the ride along the information highway that research via video and reading is providing. And my thanks to those who bring some of their DD, whether it be technical trading and chart info, energy storage space info, etc to this discussion. Fascinating stuff and time will reveal more, when announcements are made by the main players. In the meantime it's fun to learn and speculate. And perhaps stare off into the not too distant future as measured by centuries and imagine.
Best of the season to all.
Some links to explore.
Sandy Munro via Sean Mitchell: 12:00 minute mark for solid state possibly 2 years out, Telsa, VW, hydrogen comment at the end.
The Limiting Factor 13:40 for comments on HPQ
The Limiting Factor 10:15 mark for comments that Solid State seem to be 5-7 years out.
Hydro-Quebec, John Goodenough and University of Texas
https://spectrum.ieee.org/energywise/energy/batteries-storag…
https://www.bloomberg.com/press-releases/2020-02-04/hydro-qu…
https://www.hydroquebec.com/ce-transportation-electrificatio…
Hydro Quebec and Nano-Bio Lab in Singapore
https://www.a-star.edu.sg/nbl/research-projects
Hydro Quebec and SEC France
http://news.hydroquebec.com/en/press-releases/693/hydro-queb…
Gigafactories:
https://insideevs.com/news/458209/gigafactory-what-does-it-m…
Top Energy Storage Companies 2019:
https://energyacuity.com/blog/2019-top-energy-storage-compan…
1 TSX Growth Stock I'd Watch Closely in 2021
https://www.fool.ca/2020/12/28/1-tsx-growth-stock-id-watch-c…
Brian Paradza, CFA | December 28, 2020
consider the optionsImage source: Getty Images
PyroGenesis Canada (TSX:PYR) has been quite a high-flying TSX growth stock in 2020. The high-tech company's share price rose from a low of $0.19 during the market crash in March 2020 to a high of $6.15 by late July in a 3,136% rally that has since cooled off a bit. PyroGenesis Canada's stock recently graduated to the TSX and chances are that the growth stock could double in 2021 if shares regain momentum back to their 2020 all-time highs.
What does PyroGenesis Canada's stock tick?
PyroGenesis designs and manufactures advanced plasma processes and products for customers in the defense, metallurgical, mining and advanced materials, oil and gas, and environmental industries. Products include plasma torches, waste processing systems, high-temperature metallurgical processes, and engineering services. Its customers continued to buy during a market crash in 2020.
The company reported a massive revenue surge during the second and third quarters of 2020. Third-quarter sales of $8.15 million were a record, representing a 288.5% increase year-over-year. Gross margins expanded to 67.9% from 45% and operating earnings turned positive for the first time ever.
The Montreal-based company's income statement has shown significant improvements during the past two consecutive quarters. The company became net earnings positive this year. Its cash flows from operations turned positive in a potentially more sustainable way and leverage improved in 2020 too.
Potential growth drivers in 2021
In a recent Management Discussion and Analysis (MD&A) filed last month, management reported that PyroGenesis Canada's revenue backlog stood at "a healthy" $36.4 million on November 25. The company signed a huge contract with the U.S. Navy in 2020 and is winning new customers and penetrating new industries with its cutting-edge offerings.
The company has also emerged as a credible provider of greenhouse gas (GHG) reducing technologies to the iron ore industry. The iron ore industry has historically relied on fossil fuel burners. PyroGenesis's patented plasma torch technology could gain traction in this new industry vertical and help environmentally conscious customers reduce their carbon footprint. I wait to see how sales to this vertical turn out to be in 2021.
Encouragingly, the plasma torch technology is also transferable to the cement, aluminum and glass manufacturing industries. I would be keen to see if the company can start gaining new customers in these new industry verticals in 2021.
Most noteworthy, the company recently signed an additional contract with a U.S. based tunneling client for about $1.1 million, bringing the total value of contracts signed with the same client to over $3.6m. This new industry vertical could be a sustainable growth driver. However, both companies reportedly prefer an exclusive relationship. Sales would thus be restricted to just one customer.
My concern is that exclusivity may limit long term growth potential for the company in the tunneling and Earth drilling vertical. I would be interested to see how things turn out in this segment in 2021 too.
Other issues to watch and evaluate going forward
PyroGenesis Canada's revenues have been historically volatile. It's not a given that the company could sustain an $8 million quarterly revenue run-rate. The majority of its revenue is recognized using the "percentage of completion basis" and will thus be dependent on the timing of project initiation and execution. Shares are richly valued now. Any "surprise" dip in sales could trigger a sell-off.
The risk of sustained high sales volatility remains elevated given high revenue concentration. The company had a small number of customers that account for a majority (77%) of its 2019 revenues. Investors could welcome continued revenue diversification as the business expands in 2021.
Investor takeaway
PyroGenesis is a closely held company. CEO Peter Pascali controls more than 53.6% of the company's equity on a fully diluted basis, rendering the stock thinly traded and extremely volatile.
That said, PyroGenesis Canada's stock has traded mostly sideways over the past three months and retained a 676% gain for 2020 so far. Shares could still double and flirt with all-time highs if recent growth momentum is sustained.
Winners usually continue to win, and PYR is expanding its total addressable market. It could pay to watch this emerging growth stock closely in 2021.
If looking to grow your wealth, consider this high potential name too...
Kurzfristig wichtig ist, dass unsere größte Beteiligung HPQ die nächsten Tage stabil bleibt.
Sollten wir dort das Jahr mit $ 0.90 ( oder mehr ) beim Aktienkurs abschließen,
dann würde PYR hieraus für das jetzt ablaufende 4. Quartal einen Gewinn von runden 30 Mio. ausweisen können.
Zuletzt gemeldet waren ( bei einem HPQ Kurs von rund $ 0.52 ) :
The adjustment to the fair market value of
strategic investments in Q3 2020 resulted in a gain of $15,220,857
compared to a gain in the amount of $70,717 in Q3 2019, representing an increase of $15,150,140.
The increase is primarily attributable to the increased market share value of common shares and warrants owned by the Company of HPQ Silicon Resources Inc.)

Antwort auf Beitrag Nr.: 66.222.822 von married am 29.12.20 11:58:44
Kurzfristig wichtig ist, dass unsere größte Beteiligung HPQ die nächsten Tage stabil bleibt. Sollten wir dort das Jahr mit $ 0.90 ( oder mehr ) beim Aktienkurs abschließen, dann würde PYR hieraus für das jetzt ablaufende 4. Quartal einen Gewinn von runden 30 Mio. ausweisen können.
Wir sind auf gutem Wege:
💹
Antwort auf Beitrag Nr.: 66.230.580 von married am 29.12.20 20:38:15
Ich wünsche Euch ein frohes Neues Jahr!!!
🥂🎉
Antwort auf Beitrag Nr.: 66.250.836 von Wilhelm_Tell am 31.12.20 20:05:35
Ich wünsche auch allen Investierten einen Guten Rutsch ins Neue Jahr

🎵
und uns und PyroGenesis ein erfolgreiches Jahr 2021 💣💲📈
Bleibt gesund!!!
Frohes Neues Jahr 🎆🎊😊 2021 wird sicherlich spannend werden 🚀 Ich gebe mal einen Tip ab für den 31.12.2021: Kurs >15€
Antwort auf Beitrag Nr.: 66.252.657 von Plasmafire am 01.01.21 10:52:32
Ich gebe mal einen Tip ab für den 31.12.2021: Kurs >15€
Na,
damit darfst du dich aber nicht zu stockhouse / bullboard wagen.
( Warum wohl ? )

Meinst du zu niedrig angesetzt nach dem Geschmack von Onkel Ron 😄
Beitrag zu dieser Diskussion schreiben
Pyrogenesis PYR.V-- Spezialist für Plasmaprozesse,3-D Druck, Prozessausrüstungspakete