MDCO-Denner´s nächster B/O-Kandidat!?
eröffnet am 08.03.18 18:34:58 von
neuester Beitrag 25.11.19 15:17:22 von
ISIN: US5846881051 | WKN: 938858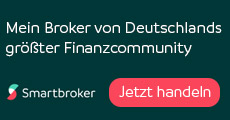 Beitrag schreiben
Durchsuchen
Hier zunächst ein aufschlussreicher Artikel über MDCO einschl. der Aktivitäten des Herrn Denner, gut bekannt in der Szene als sogenannter Aktivist. Er setzt hier gerade mal alles auf ein Pferd.
https://seekingalpha.com/article/4154164-medicines-company-u…
Summary
The Medicines Company has transformed itself into a company solely focused on treating cardiovascular disease.
The company is aggressively moving Inclisiran, its cholesterol-lowering drug, forward into multiple phase III trials.
The upcoming results from the ODYSSEY Outcomes Trial could serve as a catalyst for the company's stock by shedding more light on the efficacy of PCSK9 inhibitors.
Recent restructuring and activist investor activity could suggest a sale is on the horizon. Validation of PCSK9 inhibitor efficacy could make The Medicines Company a more attractive target.
Introduction
In November 2017, The Medicines Company (MDCO) made a decision to sell its infectious disease program and solely focus efforts on advancing its cholesterol-lowering drug, Inclisiran, through phase III trials. The Medicines Company also announced in October 2017 that it would move ahead with a restructuring plan and has since cut its headcount to less than 60 people, a decrease of 85% in its workforce. In addition, the company recently announced last week that it plans to restructure the board of directors, cutting it from 12 members to 7, which will give activist investor Alex Denner control of the board. Given all of the aforementioned, The Medicines Company has set itself up as an attractive buyout target for any large pharmaceutical company interested in gaining exposure to the PCSK9 inhibitor (explained below) cholesterol-lowering market. An important catalyst for PCSK9 inhibitor drugs takes place March 10, 2018, with the release of cardiovascular outcomes data from the ODYSSEY trial run by Regeneron (NASDAQ:REGN)/Sanofi (NYSE:SNY). If data is positive, it could make The Medicines Company an even stronger buyout candidate.
PCSK9
Low-density lipoprotein (LDL), often known as "bad cholesterol", when overabundant in the bloodstream can lead to plaque buildup in the walls of arteries in a process known as atherosclerosis. Atherosclerosis, in turn increases the risk of heart attack and stroke due to reduced arterial blood flow. One of the ways our body deals with high levels of LDL in the bloodstream is to absorb it in the liver to be broken down. This is achieved by the binding of LDL to the low-density lipoprotein receptor (LDL-R) on the surface of liver cells so it can be transported into the cells to be metabolized. Statins, such as Lipitor and Crestor, work by inhibiting an enzyme in the cell that produces cholesterol, thereby reducing the amount of cholesterol produced by the cell. Additionally, statins trigger the cell to increase the amount of LDL-Rs available on the cell surface, thereby increasing the amount of cholesterol removed from the bloodstream.
Proprotein convertase subtilisin/kexin type 9 (PCSK9) was first described in 2003, and was soon recognized as playing a role in regulating the LDL-R. PCSK9 binds to a portion of the LDL-R leading to its internalization into the cell where it is trafficked to the lysosome for degradation. Consequently, it was realized that inhibiting PCSK9 could create a greater abundance of LDL-R on the surface of the cell. A greater amount of LDL-Rs would lead to a greater amount of LDL being absorbed from the bloodstream and thus a reduction in atherosclerotic plaques.
With the discovery of PCSK9, the race was on to develop a way to target and inhibit PCSK9. Sanofi teamed up with Regeneron and Amgen (AMGN) went at it alone. Both Sanofi/Regeneron and Amgen decided to inhibit PCSK9 by using a monoclonal antibody. Monoclonal antibodies (mAb) are laboratory-produced molecules that are developed to target and attach to a specific protein in the body. Once attached they can inactivate the protein or even recruit other parts of the immune system. Sanofi and Regeneron developed Praluent (alirocumab) and Amgen developed Repatha (evolocumab), both of which were approved in the U.S. and Europe in 2015. However, Amgen filed a patent infringement against Sanofi/Regeneron before approval of Praluent even took place. Initially Amgen took the upper hand when a judge ruled to ban Praluent in the U.S. However, Sanofi/Regeneron appealed the decision and in October 2017 a U.S appeals court tossed the ban out, and a new trial was ordered.
Inclisiran
Inclisiran uses a completely novel approach to PCSK9 inhibition using RNA interference (RNAi), licensed by The Medicines Company from Alnylam Pharmaceuticals. In 2006, the Nobel Prize for Physiology or Medicine was awarded to Craig Mello and Andrew Fire for their discovery of RNAi and gene silencing using double stranded RNA. Understanding of the mechanism of RNAi, requires an understanding of the central dogma of molecular biology. The Central dogma of molecular biology describes a two-step process by which information contained in DNA is used to create a protein, as shown below:
Small interfering RNA (siRNA) molecules can silence portions of RNA, which in turn will stop the production of a particular protein. So whereas Regeneron/Sanofi and Amgen are targeting PCSK9 (a protein) using monoclonal antibodies, The Medicines Company is preventing PCSK9 production by using RNAi.
In a multicenter, placebo-controlled, double-blind, randomized phase II study (ORION 1) Inclisiran demonstrated a reduction of almost 50% in LDL for the treatment group versus the placebo group for the two dose 300mg regimen over a one year period. Furthermore, there were no increases in Liver enzymes or drug-related deaths attributed to Inclisiran.
The Medicines Company aims to take advantage of the twice-annual dosing regimen for Inclisiran as well as its lower cost of goods to give Inclisiran a pricing advantage over Repatha and Praluent.
Sales figures for Praluent and Repatha haven't quite met expectations so far with Praluent sales of $194 million in 2017 and Repatha sales of $319 million in 2017. With both drugs carrying a similar price of $14,000, there has been push back from payers and a reluctance by physicians to prescribe the medications. There is no question that these medications strongly reduce levels of LDL, however physicians and payers want to see that this reduction translates into a reduction in cardiovascular events, such as heart attack and stroke as well as improved cardiovascular mortality. As a result, Regeneron/Sanofi, Amgen, and now The Medicines Company are all running trials to assess cardiovascular outcomes (discussed below).
FOURIER
The FOURIER trial was the first definitive cardiovascular outcomes trial run by Amgen. It was a phase III double-blind, randomized, placebo-controlled trial with approximately 27,000 patients with cardiovascular disease and elevated cholesterol. The study evaluated whether Repatha in combination with statin therapy reduced cardiovascular events when compared to placebo plus statin therapy. In February 2017, Amgen announced that the trial had met its primary endpoint with no safety concerns and results were published in the New England Journal of Medicine. Although the primary endpoint was met and Repatha cut the risk of heart attack and stroke by around 20%, there was no difference in cardiovascular death between the Repatha and placebo group. Analysts had been looking for a slightly higher risk reduction and an improvement in mortality, which ultimately lead to a fall in Amgen's stock price. Of note, the study has been criticized by some as being too short as the median follow-up time for patients was only 2.2 years.
ODYSSEY
The ODYSSEY trial is a cardiovascular outcomes trial run by Regeneron/Sanofi that will compare Praluent with placebo on the occurrence of cardiovascular events such as heart attack and stroke, as well as cardiovascular mortality as a secondary objective. The trial has a smaller sample size than FOURIER with 18,000 patients, however it is expected to have a longer follow up time than the FOURIER trial. Results are expected on March 10, 2018 at the annual American College of Cardiology (ACC) meeting in Orlando, Florida. The results presented should have a significant impact on the future of PCSK9 inhibitors. Analysts, payers, and physicians will all be looking for a reduction in cardiovascular death. It must be noted that ODYSSEY could have been stopped early if the results of an interim analysis showed Praluent to be far superior to placebo, however the trial was not stopped earlier and moved to completion.
ORION Trials
The Medicines company has launched multiple pivotal phase III studies that will be internally funded from the sale of its infectious disease business to Melinta Therapetuics for $270 million with royalty payments of between 5-25%. The Medicines Company hopes to file an NDA/MAA for Inclisiran by the end of 2019. Timeline and trials are summarized below:
To some readers it might not seem intuitive that The Medicines Company could experience a boost if ODYSSEY trial results are positive. It might make more sense that positive ODYSSEY trial results would give Praluent a competitive advantage over Inclisiran, and Repatha. The truth is, the ODYSSEY trial is more about establishing that there is a linear relationship between LDL concentration and cardiovascular outcomes i.e. the lower the LDL, the better. Since Praluent, Repatha, and Inclisiran are all capable of lowering LDL to a similar degree, the results of the trial are more about the future of an entire class of drugs that are capable of drastically lowering LDL levels. The results from the FOURIER trial prove this to be the case. When Amgen initially announced that they had met their primary endpoint in significantly reducing cardiovascular events, the stock of The Medicines Company shot up 21%. One month later, Amgen announced at the ACC annual meeting that FOURIER did not reduce the risk of cardiovascular death, and, as a result, Amgen stock fell 6%, and The Medicines Company stock fell almost 21%, closing down 8% for the day; Regeneron and Sanofi stocks fell 3.1% and 0.6%, respectively. It is therefore likely, in my opinion, that all parties involved will rise or decline together based on the results. The Medicines Company will likely see the most significant move since they have wagered their entire future on the success of the PCSK9 inhibitor market. Amgen, Sanofi, and Regeneron, on the other hand, have extremely diverse pipelines and success of the PCSK9 inhibitor market will certainly not make or break them.
Acquisitions:
The Medicines Company's only other cardiovascular drug aside from Inclisiran is Angiomax, a blood thinner that is now available as a generic. As a result, sales revenue of Angiomax has been rapidly declining with revenue from Angiomax totaling $44.6 million in 2017 versus $104.9 million in 2016. The company's drug portfolio is therefore underdiversifed and heavily reliant on Inclisiran. The Medicines Company has a long history of making acquisitions to bolster its pipeline including Incline Therapeutics in 2012, Profibrix in 2013, Rempex Pharmaceuticals in 2013, Tenaxis Medical in 2014, and Annovation Biopharma in 2015. Drugs from these acquisitions have since been divested or discontinued. It should also be noted, as mentioned above, that Inclisiran was not internally developed but licensed from Alnylam Pharmaceuticals. Given its track record, it might be expected that The Medicines Company will make an acquisition or licensing agreement to strengthen/diversify their drug portfolio. However, given the company's current financial situation, this seems to be unlikely. Instead, with Alex Denner now pushing for full control of the board of directors, it is more probable that The Medicines Company itself will eventually be acquired. Alex Denner is the protégé of Carl Icahn and has been involved with numerous acquisitions of biopharmaceutical companies, most notably Ariad Pharmaceuticals where he ousted long-time CEO Dr. Harvey Berger and eventually brokered a takeover to Takeda for $5.2 billion dollars. With familiar Ariad faces now on the board of directors at The Medicines Company such as Dr. Sarah Schlesinger, and Paris Panayiotopoulos, a takeover is a very real possibility.
Company Financials
The company reported revenues for the full year of 2017 of $44.8 million, almost exclusively from sales of Angiomax. They reported a net loss from discontinued operations for the full year 2017 of $100.7 million. As of December 31, 2017, the company has $151.4 million in cash and cash equivalents. Dr. Clive Meanwell, CEO of The Medicines Company, has stated on numerous occasions that the transaction from sale of the infectious disease business, combined with the company restructuring, will provide sufficient cash and liquidity to advance Inclisiran through phase III development without the need to sell equity.
Downside Risk
There are risks to investing in The Medicines Company. Failure of the ODYSSEY trial to show improvement in cardiovascular survival might lead to a downside move in the company's stock since it might cast doubt on the efficacy of PCSK9 inhibitors and their ability to be prescribed/reimbursed. Additionally, failure of the ORION phase III trials or any issues related to Inclisiran safety could lead to a considerable downside move in the company's stock.
Conclusions
The Medicines Company has transformed itself into a company solely focusing on treating cardiovascular disease. The company is aggressively advancing Inclisiran, its PCSK9 inhibitor, into phase III trials with the belief it can offer better pricing and more convenient dosing than Praluent (Regeneron/Sanofi) and Repatha (Amgen). Regeneron/Sanofi are set to release cardiovascular outcomes data from the ODYSSEY trial March 10, 2018, at the annual American College of Cardiology (ACC) meeting in Orlando, Florida. This event could serve as a catalyst for The Medicines Company's stock since many payers, physicians, and analysts will be looking at the results to determine the worth of PCSK9 inhibitors. Positive ODYSSEY trial results might be used to predict future positive results for the Inclisiran outcomes trial since both Inclisiran and Praluent lower cholesterol to a similar degree. This might make The Medicines Company an attractive acquisition target for a large pharmaceutical company wishing to enter the PCSK9 inhibitor space. By acquiring Inclisiran, such a company would gain a first-in-class drug that runs no risk of infringing on any PCSK9 monoclonal antibody patents. With activist investor Alex Denner taking control of the board of directors, he will undoubtedly work hard to make any potential deal happen as long as it maximizes shareholder value.
"Sieht weiterhin sehr vielversprechend aus."

Ich wäre an Deiner Meinung heute interessiert.
Antwort auf Beitrag Nr.: 62.005.268 von freixenetter am 25.11.19 11:57:05
Zitat von freixenetter: kann niemand mitfeiern?
Doch :-)
Hier hat sich leider nie eine Diskussion zu dem Papier entwickelt. Da musste man sich anderswo informieren.
Antwort auf Beitrag Nr.: 62.006.960 von Alvin27 am 25.11.19 15:14:07
ja das ist manchmal schwierig zu durchschauen, an was so etwas hängt,
dann aber Dir herzlichen Glückwunsch, hoffe, Du warst früh genug dabei
Beitrag zu dieser Diskussion schreiben