Intels Geheimprojekt VSBLTY: Schon +140% im VIP-Club verdient! (Seite 5) | Diskussion im Forum
eröffnet am 20.03.19 08:30:19 von
neuester Beitrag 05.12.19 23:24:58 von
WKN: A2PD8P |
Symbol: 5VS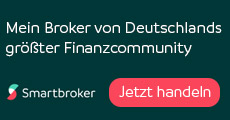 Beitrag schreiben
Durchsuchen
VSBLTY SIGNS TECHNOLOGY AGREEMENT WITH SENSORMATIC SOLUTIONS, BY JOHNSON CONTROLS, TO PROVIDE RETAILERS WITH COMPREHENSIVE SHOPPER ANALYTICS AND ADVANCED LOSS PREVENTION SOLUTIONS

PHILADELPHIA, PA., SEPT. 26— VSBLTY Groupe Technologies Corp. (CSE: VSBY)
(Frankfurt: 5VS) (OTCBB: VSBGF) ("VSBLTY"), a leading software technology company, today announced that it has signed an exclusive Global Reseller Agreement with Sensormatic Solutions, the leading global retail solutions portfolio of Johnson Controls.
In announcing the agreement, VSBLTY Co-founder and CEO Jay Hutton said, "Retail is changing at an accelerated rate. Digital technology is being leveraged to enhance the shopper journey while multiple methodologies are being deployed to measure and maximize retail intelligence for both retailers and major consumer brands."
Hutton added, "With its standard of excellence in retail technology innovation and global reach, Sensormatic is an ideal partner for VSBLTY. Sensormatic shares the VSBLTY vision to engage the shopper by delivering targeted content for a truly omni-connected and omni-channel store that produces both high impact advertising as well as advance shopper insights."
"VSBLTY's industry-leading digital display, which drives interactivity into the store experience, and Vector™, our software module that detects persons or objects of interest, along with our computer-based vision analytics technology will further enhance Sensormatic's global marketplace position, providing crucial software services to hundreds of retailers worldwide," Hutton explained. He added, "We are excited to now have a global scale partner with a large channel and sales force that enjoys existing relationships with the largest retailers across the world."
Sensormatic Solutions Head of Strategy Amin Shahidi said, "VSBLTY is an important piece of our strategy as retailers increasingly rely on in-store video analytics to not only understand and directly support the shopper journey but also to provide another layer of context-based security and loss prevention."
Data is redefining everything about the retail operations and shopper experience, from how retailers and brands interact with shoppers, to how, why and where shoppers make their decisions and purchases. Sensormatic Solutions is the leading global retail solutions and a portfolio of Johnson Controls, enabling smart and connected shopper engagement. By combining critical insights into retail inventory, shopper traffic and loss prevention, Sensormatic Solutions powers operational excellence at scale and helps create unique shopping experiences. The company's solutions deliver real-time visibility and predictive analytics for accurate decision-making across the enterprise, enabling retailers to confidently move into the future.
By integrating VSBLTY's ground-breaking software technology with Sensormatic's broad portfolio of existing advanced retail solutions, Sensormatic will not only be able to provide retailers enriched, actionable shopper demographic information, but also boost in-store sales through demonstrated concepts such as the delivery of context-sensitive, targeted advertising and promotional video content throughout the store and on loss prevention pedestals.
VisionCaptor™ is an advanced content management solution that is optimized for retail environments. Through the use of interactive screen technology, VSBLTY can alter the path to purchase in order to deliver brand messaging at the point of purchase. The entire experience can be measured in real time, improving brands ROI.
DataCaptor™ is Artificial Intelligence-inspired audience measurement and shopper analytics. Every element of the shopping experience is measured for optimization. Gender, age range, dwell time, content interaction, and overall media impressions are among the key metrics. Video analytics helps retailers and brands to measure the effectiveness of their messaging and at the same time, measure shopper traffic, and sentiment.
VECTOR™ uses Artificial Intelligence to identity and customize messages to
VIP
shoppers or to mitigate loss by identifying POI's (persons of interest), so that an alert can be deployed.
All three modules will be sold and serviced globally in conjunction with Sensormatic Solutions. Sensormatic has already introduced the VSBLTY software suite to several customers, but the formal launch will occur in Q4 of 2019.
https://vsblty.net/news/vsblty-signs-technology-agreement-wi…
Antwort auf Beitrag Nr.: 61.862.094 von xxxOrca am 07.11.19 13:17:51
Alles sehr Entäuschend keine news
Dann fällt sie bestimmt unter 10
Hätte ich nie gedacht anscheinend
Doch eine zockeraktie
Antwort auf Beitrag Nr.: 61.864.845 von Goiania am 07.11.19 17:30:12
Zitat von Goiania: Alles sehr Entäuschend keine news
Dann fällt sie bestimmt unter 10
Hätte ich nie gedacht anscheinend
Doch eine zockeraktie
Keine News, haben die nicht ein 10 Millionen Projekt in Hauptstadt News Mexico City?
VSBLTY, ENERGETIKA BEGIN DEPLOYMENT OF $10 MILLION USD CONTRACT FOR SMART CITY SECURITY TECHNOLOGY
TO MAKE MEXICO CITY COMMUNITIES SAFER

PHILADELPHIA, PA., NOV. 13, — (GLOBE NEWSWIRE) VSBLTY Groupe Technologies Corp. (CSE: VSBY) (Frankfurt: 5VS) (OTC: VSBGF) ("VSBLTY"), a leading retail software technology company, and Energetika, an international provider of "intelligent lighting" solutions, have begun deployment of their smart city security contract which combines Energetika's smart lighting with VSBLTY's crowd analytics and facial recognition to help keep Mexico City's neighborhoods safe.
Energetika CEO Rodrigo Calderon said, "We have begun phase one deployment of security kits covering up to 40,000 endpoints throughout 56 communities in Mexico City beginning in the boroughs of Miguel Hidalgo, Cuajimalpa, Benito Juarez and Cuauhtemoc. Each neighborhood security kit consists of high definition cameras equipped with VSBLTY facial recognition and analytics, wireless alarms, motion sensors and panic buttons integrated with high LED facade light fixtures. This low cost system runs off local citizens' internet service and is accessible on their mobile devices in real time. With this unique security kit deployment model perfected, we have introduced this program to other Central and South American municipalities whose needs are equally compelling and where this cost- efficient solution can be installed in three million security cameras or more."
Commenting on the progress that has been made, VSBLTY CEO Jay Hutton said, "We are excited to see this program get underway as it is setting the standard for collaborative security where citizens, law enforcement and technology will work together to affect how a higher level of security is achieved. We look forward to collaborating on future deployments that will provide the next generation of public safety applications including tracking of persons of interest, weapon detection, as well as vehicle and crowd analytics using the power of machine learning and computer vision.
Investor Relations
MarketSmart Communications Inc., +1-877-261-4466 info@marketsmart.ca
CONTACT: Linda Rosanio, 609-472-0877 lrosanio@vsblty.net
VSBLTY LAUNCHES TWO SECURITY INITIATIVES TO REDUCE CRIME AND MAKE SOUTH AFRICAN COMMUNITIES SAFER
PHILADELPHIA, PA.,, Nov. 21, 2019 (GLOBE NEWSWIRE) -- VSBLTY Groupe Technologies Corp. (CSE: VSBY) (Frankfurt: 5VS) (OTC: VSBGF), a leading retail software and technology company, announced today that—in partnership with Onyx-Cognivas Pty.—it is launching two privately-led security deployments in South Africa to support community safety initiatives. The state-of-the-art security technology will protect two prominent high-rise residential apartment buildings in the upmarket Sandton area, a high income residential, financial and business suburb of Johannesburg with a population of 225,000. The rollout plan is to deploy this technology across several apartment blocks, a hotel and commercial properties in the precinct—with the objective of deploying a "private Smart City".

In addition, advanced custom sensory applications are planned to be installed in a well-known petroleum group with convenience stores/service stations throughout South Africa.

The announcement was made by Jay Hutton, VSBLTY co-founder and CEO, who said, "We are excited to provide complete Smart City-like security solutions in Sandton. This state-of-the-art technology uses the power of machine learning and computer vision."

In addition, Hutton explained that the company's proprietary VSBLTY Vector™ product will be used alone or in combination with any type of digital signage to provide security by looking for "persons of interest" or individuals carrying weapons with the intent to cause harm. The VSBLTY-created software platform, DataCaptor™, supplies instant information using advanced optics and sensors to provide objective, real-time, qualitative crowd analytics in retail, venues and other public spaces.

The security program was initiated by the local business community in partnership with both citizens and police. "This is a 21st Century neighborhood watch program that is setting the standard for collaborative security where citizens, law enforcement and technology can work together to achieve a higher level of community safety. This cost-effective technology will significantly reduce crime and will be installed in over 200 office buildings, hotels and retail locations as well as in Sandton residential neighborhoods," he added. Hutton expects the security installations will be completed by the end of the first quarter of 2020.

The second security deployment will be in the petroleum group convenience stores located throughout South Africa. Onyx-Cognivas Pty. Co-founder Andrew Coudounaris said the technology will be installed at the entrances and exits of the convenience store facilities to detect known persons of interest including shoplifters and credit card fraud suspects.

Coudounaris also pointed out that with the installation of advanced custom sensory applications and VSBLTY's state-of-the-art technology, South African "Smart-Communities" will be able to gather other enhanced data for security purposes and business intelligence purposes.


About VSBLTY (www.vsblty.net)

Headquartered in Philadelphia, VSBLTY (CSE: VSBY) (Frankfurt: 5VS)

(OTC: VSBGF) is the world leader in Proactive Digital Display™, which transforms retail and public spaces as well as place-based media networks with SaaS-based audience measurement and security software that uses artificial intelligence and machine learning.



​

About Onyx-Cognivas Pty. (www.cognivas.com & www.onyx-glass.com)

Headquartered in Johannesburg, Onyx-Cognivas deploys its software across South Africa and in Australia. The company has unique patents on transparent digital signage that offer 100% transparency on demand, coupled with video analytics. Onyx-Cognivas also utilizes raw data collected from video analytics, including facial detection/recognition and object recognition, that builds deep learning intelligence solutions in conjunction with other data sets.



LINDA ROSANIO
VSBLTY, INC
609-472-0877
LROSANIO@VSBLTY.NET

Investor Relations
MarketSmart Communications Inc.
+1-877-261-4466
info@marketsmart.ca

Andrew Coudounaris
Onyx-Cognivas Pty
andrewc@onyxmediatech.com
VSBLTY Retains Canadian Investor Relations Firm

VSBLTY is looking to get more visibility in the capital markets. The Philadelphia-based company, which specializes in AI-infused visual display technology, has retained
CHF
Capital Markets, a major Canadian investor relations firm focused on small and mid-cap companies.
VSBLTY has made some headline-grabbing moves in recent months with its smart signage technology, thanks in part to its incorporation of face biometrics. The technology can be used in retail applications to estimate demographic data of shoppers, such as age and race; and can also be used in security-focused smart city deployments, leaning more on its facial recognition capabilities.
In a statement announcing the CHF partnership, VSBLTY CEO Jay Hutton framed it as part of a larger growth strategy for the company. "We believe 2020 will be a game changer for VSBLTY," he said. "With all the partnerships and agreements that have already been signed and those pending, we need to ensure our story is known among the Canadian investor audience. With decades of experience in the IR and Capital Markets field and with influential connections, CHF will be a valuable strategic partner and advisor in Canada, while we focus on steadily expanding on the progress we have made to date and continue to grow the Company."
The agreement will see CHF retained at $5,700 per month for a 12-month term, with the possibility of a month-to-month extension. It also gives CHF stock options of up to 125,000 common shares at a price of $0.30 per share for two years.
https://findbiometrics.com/vsblty-retains-canadian-investor-…
Beitrag zu dieser Diskussion schreiben