Marathon Petroleum
eröffnet am 08.05.19 21:35:55 von
neuester Beitrag 21.11.20 14:19:21 von
ISIN: US56585A1025 | WKN: A1JEXK |
Symbol: MPN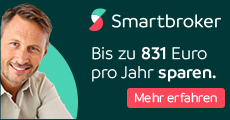 Neuigkeiten zur Marathon Petroleum Corporation Aktie
8.5.

Marathon Petroleum combines midstream units, surprise loss drags down shares https://finance.yahoo.com/news/marathon-petroleum-merge-mids…

=>

...Marathon Petroleum Corp said on Wednesday it would combine its midstream units in a $9 billion deal, but shares fell more than 5 percent following a

surprise quarterly loss on lower-than-expected refining margins.




The deal comes months after the U.S. refiner said it had been weighing a possible merger of MPLX and Andeavor Logistics LP, the two master limited partnerships (MLPs) in its midstream segment that transport, store and market crude oil and its refined products.


"This transaction simplifies our MLPs into a single listed entity and creates a leading, large-scale, diversified midstream company anchored by fee-based cash flows," Chief Executive Officer Gary Heminger said in a statement.


The deal further deepens the refiner's presence in the Permian basin, the largest oilfield in the United States, building on its $23 billion Andeavor acquisition last year, the company said.

Marathon has been strengthening its midstream operations and retail unit, which includes Speedway gas stations and convenience stores and Andeavor's retail and direct dealer business, to diversify its revenue streams beyond refining.

"This transaction can likely unlock $2 billion value net to MPC that is being discounted by the market due to the overhang of this combination and concerns around future growth," Cowen & Co said.

Marathon Petroleum shares have fallen 4 percent so far this year, underperforming a 11 percent rise in the broader S&P 500 Energy Index.

Andeavor Logistics units rose nearly 9 percent to $35.66, while MPLX units fell about 2.5 percent to $30.76.

SURPRISE LOSS

Marathon Petroleum also reported a surprise first-quarter loss on Wednesday due to lower-than-expected refining margins and higher inventories.

The company's shares fell 5.3 percent to $56.31 as its surprise quarterly loss contrasted with rivals HollyFrontier Corp, Valero Energy Corp and Phillips 66, refiners that beat profit estimates at a time when analysts had expected poor performances.

Loss from Marathon Petroleum's refining and marketing unit nearly tripled to $334 million, bigger than $262 million estimated by Credit Suisse. Refining margins per barrel of $11.17 also fell short of Credit Suisse estimate of $13.85.

Excluding items, the company reported a loss of 9 cents per share, while analysts had expected a profit of 5 cents, according to IBES data from Refinitiv...

--> diese Reintegration von MLP's (US master limited partnerships) ist ja seit den US-Steuergesetzt-Änderungen, bzw. Reinterpretationen der IRS, zur Zeit sehr in Mode
31.10.
Marathon Petroleum to change CEO, split company after hedge fund campaign
https://finance.yahoo.com/news/1-marathon-sell-speedway-see-…
=>
...Marathon Petroleum Corp chief Gary Heminger will leave the company next year and the largest U.S. independent refiner will launch a sweeping restructuring including the spinoff of its retail operations, steps demanded by activist investors.

The changes were a victory for Elliott Management, DE Shaw and other investors that had sought a shakeup to boost the company's lagging share price following its troubled 2018 acquisition of rival Andeavor. Still, shares on Thursday slid 3.5% to $63.82 in mid-day trade despite third quarter results that topped analysts' estimates.


The $23 billion Andeavor deal gave Marathon a coast-to-coast refining network. But its shares fell to a two-year low this summer as investors were disappointed with the deal's impact on results.

Marathon said Chief Executive Officer Heminger would retire next year when his current term ends. He has worked for Marathon since the mid-1970s and has been at the helm since 2011. Greg Goff, a top executive and former CEO of Andeavor, also will leave at year-end, the company said.

...

Billionaire Paul Singer's Elliott, which last month said it owns a 2.5% economic interest in Marathon, has argued a three-way split of the company would boost shareholder value by as much as $40 billion.


As well as spinning off the retail gas station business Speedway, Marathon said it was launching a strategic review of its pipeline and storage operations. The two businesses provide about half of Marathon's earnings. Speedway will trade as an independent public company after the separation is completed.

Elliott said it supported the moves announced on Thursday, adding it expected these measures would unlock substantial value for shareholders.

Former Andeavor board members Paul Foster and Jeff Stevens, who together own about 1.7% of Marathon, also had backed the proposals and had called for Heminger's immediate removal. The two declined to comment on Thursday.

"We see this (spinoff) as unlocking significant value for current MPC shareholders," analysts at Edward Jones wrote in a note.

Separately, Marathon beat analysts' estimates for quarterly profit on Thursday, benefiting from transporting higher volumes of crude and natural gas across its pipelines.

Excluding items, the company reported an adjusted profit of $1.63 per share, compared to analysts' average estimates of $1.38 per share, according to IBES data from Refinitiv.

Net income attributable to the company rose 48.6% to $1.10 billion, or $1.67 per share, in the third quarter ended Sept. 30. It earned $1.62 a share in the same quarter a year ago.

Total revenue and other income rose to $31.20 billion from $23.13 billion.

Till a day before Elliott made its call for changes on Sept. 25, Marathon's shares were down about 6% this year. Shares were up about 12% for the year through Wednesday's close.

Smaller rival HollyFrontier Corp also posted a better-than-expected quarterly profit on Thursday, a week after peers Phillips 66 and Valero Energy Corp reported earnings beat. (Reporting by Shradha Singh and Shanti S Nair in Bengaluru; Editing by Subhranshu Sahu, Gary McWilliams and David Gregorio)
--> ich bin nicht so sehr gehen einen three-way split of the company (wie kann ich ernsthaft dagegen sein als supermini Kleinstaktionär

), aber ich denke mal am Ende habe ich 3 verschiedene Aktien statt einer -->
Portfolio-Fragmentation
, die dazu führt (bei mir), entweder solche zu kleinen Positionen aufzustocken oder rauszuwerfen. Letzteres kann aber genau die falsche Entscheidung sein
Antwort auf Beitrag Nr.: 61.811.839 von faultcode am 31.10.19 21:43:01

noch in 2020Q1 soll ein neuer CEO her

ansonsten:

29.1.

Marathon Petroleum (MPC) Q4 Earnings and Revenues Beat Estimates https://finance.yahoo.com/news/marathon-petroleum-mpc-q4-ear… ..Marathon Petroleum (MPC) came out with

quarterly earnings of $1.56 per share, beating the Zacks Consensus Estimate of $0.85 per share.

This compares to earnings of $2.41 per share a year ago. These figures are adjusted for non-recurring items.

This quarterly report represents an earnings surprise of 83.53%. A quarter ago, it was expected that this refiner would post earnings of $1.30 per share when it actually produced earnings of $1.63, delivering a surprise of 25.38%.



Over the last four quarters, the company has surpassed consensus EPS estimates three times.



Marathon Petroleum, which belongs to the Zacks Oil and Gas - Refining and Marketing industry, posted revenues of $31.38 billion for the quarter ended December 2019, surpassing the Zacks Consensus Estimate by 5.66%. This compares to year-ago revenues of $32.54 billion. The company has topped consensus revenue estimates two times over the last four quarters...
26.2.
Fire is 'confined' at Marathon's California refinery, supply cut, fire officials say
https://www.cnbc.com/2020/02/26/fire-is-confined-at-marathon…
A fire in a cooling tower, following an explosion, at Marathon Petroleum's Carson refinery in California on Tuesday, has been "confined and supply has been shut off," the Los Angeles County Fire Department said on Twitter.

It was not immediately clear whether supply had been cut off to the affected portion of the plant, or the entire refinery.

Residual fuel is burning off at the plant, the fire department added.

"Marathon personnel (are) keeping flames in check via fixed ground monitors while they work to depressurize the system. LACOFD assisting." the fire department tweeted.

No injuries have been reported at this time, a Fox News affiliate reported.

The Los Angeles County Sheriff's Department said on Twitter that the perimeter around the Marathon refinery had been secured and that they did not anticipate the need to evacuate residents.

In a filing with the state pollution regulator, the refinery reported an "electrical/mechanical malfunction."

Marathon, which operates the 363,000 barrel-per-day plant, was not immediately available for comment.
...
solche Kursstürze haben auch einen Vorteil mMn:
--> da bekommt man als Anleger zügig angezeigt, daß demnächst eine Rezession ins Haus steht
Also kein mühsamer Abstieg über viele Monate hinweg, sondern zackig
-58%
in nur einem

Antwort auf Beitrag Nr.: 63.003.809 von faultcode am 13.03.20 21:58:59
5.5.
Marathon Petroleum shares jump premarket as company posts smaller-than-expected loss
https://www.marketwatch.com/story/marathon-petroleum-shares-…
Marathon Petroleum Corp. shares rose 7.8% in premarket trade Tuesday, after the oil refiner posted a narrower-than-expected loss for the first quarter.

Findlay, Ohio-based Marathon said it had net loss of $9.2 billion, or $14.25 a share, in the quarter, after a loss of $7 million, or 1 cents a share, in the year-earlier period. Excluding $12.4 billion in non-cash impairments, the company's adjusted per-share loss came to 16 cents, narrower than the 25 cents loss consensus forecast of FactSet analysts.

Revenue fell to $25.215 billion from $28.253 billion a year ago, and below the $27.100 billion FactSet consensus. "Recent global events, including the COVID-19 pandemic and oil price tensions, have been disruptive to the personal and professional lives of many and significantly impacted demand for the transportation fuels we manufacture," Chief Executive Michael J. Hennigan said in a statement.

The company is cutting its 2020 capex budget by $1.4 billion, or about 30%, temporarily suspending its share buyback program and boosting liquidity by tapping credit facilities. The company issued $2.5 billion in senior notes in April and secured an additional $1 billion revolving credit facility.

As of May 5, Marathon had about $7.5 billion in total credit capacity and about $6.75 billion in available borrowing capacity.
...
2.7.
Goldman Says Refineries to Shut on Less Demand, New Projects
https://www.msn.com/en-us/money/markets/goldman-says-refiner…
...


The global refining industry is entering a consolidation phase as slowing oil demand growth is set

to coincide with large-scale projects that will start coming online next year

, according to Goldman Sachs Group Inc.

The demand hit from the coronavirus is yet to cause any delays in a number of mega-refining projects, most of which are in China and the Middle East, that will start operations from 2021 to 2024, the bank said in a note. This will cause global utilization rates to be 3% lower over this period than in 2019.

"We expect competition to intensify leading to below consensus -- and mid-cycle -- refining margins over 2021-22 and potential refinery closures in developed markets," analysts including Nikhil Bhandari said in the note. Global oil demand will return to pre-virus levels by 2022, they said.

Emerging markets will provide the bulk of oil consumption growth in the first half of this decade and the new mega-refineries will be located close to where the demand is, according to Goldman. This means refinery closures will be more likely in developed nations.

Among oil products, gasoline will lead the recovery in fuel demand, the lender said. The outlook for distillates is more challenging as jet fuel's recovery will be slower and diesel consumption will be hit by the uptake of electric vehicles in the medium term. In addition, the new mega-refineries are distillates heavy.

Gasoline and diesel consumption will return to 2019 levels by next year, while jet fuel is unlikely to get there until at least 2023, the analysts said. Liquefied petroleum gas and naphtha will be key long-term growth drivers on the back of growing petrochemical consumption, while

overall oil demand won't peak before 2030

, they said.
6.7.
Dakota Access Oil Line to Be Shut by Court in Blow for Trump
https://finance.yahoo.com/news/dakota-access-oil-line-shut-1…
...
The Dakota Access pipeline must shut down by Aug. 5, a district court ruled Monday in a stunning defeat for the Trump administration and the oil industry.

The decision, which shuts the pipeline during a court-ordered environmental review that's expected to extend into 2021, is a momentous win for American Indian tribes that have opposed the Energy Transfer LP project for years. It comes just a day after Dominion Energy Inc. and Duke Energy Corp. scuttled another project, the Atlantic Coast natural gas pipeline, after years of legal delays.

Environmentalists have increasingly used the courts to try to block additional investment in fossil fuel infrastructure while they push for a clean energy transition. Tribes, landowners, and other project opponents have also complained about local impacts from construction and potential spills on or near their land.

The sophisticated legal onslaught has led to delays and disruptions for several other pipelines, including Keystone XL. But Monday's court order, if upheld on appeal, marks the first time a major, in-service oil pipeline will be forced to shutter because of environmental concerns.

Energy Transfer said it's "immediately pursuing all available legal and administrative processes" to challenge the decision.

'Historic Day'

The U.S. District Court for the District of Columbia said a crucial federal permit for Dakota Access fell too far short of National Environmental Policy Act requirements to allow the pipeline to continue operating while regulators conduct a broader analysis the court ordered in a previous decision.

The ruling scraps a critical permit from the Army Corps of Engineers, and requires the pipeline to end its three-year run of delivering oil from North Dakota shale fields to an Illinois oil hub. Judge James E. Boasberg said Dakota Access must shut down the pipeline and empty it of oil by Aug. 5.

"Today is a historic day for the Standing Rock Sioux Tribe and the many people who have supported us in the fight against the pipeline," tribal Chairman Mike Faith said in a statement. "This pipeline should have never been built here. We told them that from the beginning."

Boasberg acknowledged that the ruling would cause major disruptions for Dakota Access and the North Dakota drillers that supply its oil.

"Yet, given the seriousness of the Corps' NEPA error, the impossibility of a simple fix, the fact that Dakota Access did assume much of its economic risk knowingly, and the potential harm each day the pipeline operates, the Court is forced to conclude that the flow of oil must cease," he wrote, referring to the National Environmental Policy Act.

Energy Transfer said it plans to immediately ask Boasberg to freeze the decision, and will head to the U.S. Court of Appeals if that request is denied.

The company said it's confident "that once the law and full record are fully considered Dakota Access Pipeline will not be shut down and that oil will continue to flow."

The Army Corps referred questions about the ruling to the Justice Department, which didn't immediately respond to requests for comment, including on whether it intends to appeal the ruling. But Energy Secretary Dan Brouillette slammed the ruling, and said the Trump administration would continue promoting U.S. energy infrastructure.

"It is disappointing that, once again, an energy infrastructure project that provides thousands of jobs and millions of dollars in economic revenue has been shut down by the well-funded environmental lobby, using our Nation's court system to further their agenda," he said in a statement.

Disruptions

Katie Bays, co-founder of Washington-based Sandhill Strategy LLC, said the court ruling "is likely to be enormously disruptive." The Army Corps' 18-month timeline for addressing flaws in its environmental review makes Energy Transfer "vulnerable to a change in administration and a more draconian policy towards oil pipelines," she said.

ClearView Energy Partners analyst Christine Tezak said "there is a strong possibility that the new Biden Administration could decide to not reissue the authorizations now that the permits have been vacated."

The ruling will also fuel litigation against other projects, as it "just totally overturns that conventional wisdom" that courts will never force in-service pipelines to shut down, said Southern Methodist University law professor James W. Coleman.

"There's no legal rule that says you won't shut down an existing pipeline but people felt like that was such a constant that they could count on it," he said.

Coleman assigned 50% odds to the prospect that the D.C. Circuit would stay the lower court's decision. Some analysts speculated odds as low as 30%.

The pro-pipeline GAIN Coalition argued that Monday's decision jeopardizes energy security, and said it's confident "common sense will prevail and this decision will be stayed or overturned." The American Petroleum Institute called for permitting reform.

"Our nation's outdated and convoluted permitting rules are opening the door for a barrage of baseless, activist-led litigation, undermining American energy progress and denying local communities the environmental, employment and economic benefits modern pipelines provide," the oil industry group said.

Energy Transfer's shares fell as much as 13.8% Monday for the biggest intraday drop since mid-March.

Continental Resources Inc., the shale producer founded by Harold Hamm, another prominent Trump supporter, also fell on the decision, as did Hess Corp. Both companies have significant operations in the Bakken shale field, and a shutdown of Dakota Access will make it harder for them to pipe their crude out of the basin.

Physical sweet crude prices in the U.S. rose slightly against oil futures on Monday, as the closing of the pipeline means less oil supply. However, prices for oil produced in North Dakota have come under pressure as the loss of the conduit would mean less interest from buyers.

Years of Opposition

Boasberg's decision comes after four years of litigation from tribes opposed to Dakota Access' route across Lake Oahe, a dammed section of the Missouri River just a half-mile from the Standing Rock Indian Reservation in the Dakotas.

The Standing Rock Sioux, Cheyenne River Sioux, and others sued the Army Corps for approving the water crossing in 2016, saying it put tribal water supplies and cultural resources at risk.

Their frustrations triggered an outpouring of support from fellow tribes, indigenous advocates, and environmentalists from across the country. Thousands of pipeline opponents camped out in North Dakota for months to show their opposition.

The Obama administration responded by withholding a final permit and committing to a new consultation process, but President Donald Trump quickly put Dakota Access back on track after taking office in 2017.

Kelcy Warren, the billionaire chief executive officer of Energy Transfer, has long been a Trump fan. He recently hosted a fundraiser for the president's re-election campaign at his private Dallas home.

"My God, this is going to be refreshing," Warren told investors two days after Trump won the last election.

Despite high-profile opposition to Dakota Access, including from celebrities and some of Warren's favorite musicians, the Energy Transfer founder has stood by the project, going so far as to say he talks about Dakota Access "like I talk about my son" earlier this year.

"I'm so proud of that project," he said.

Trouble in Court

But the district court in Washington found flaws in the government's pipeline approval process. Boasberg ordered the Army Corps to conduct additional environmental review in mid-2017, but allowed the pipeline to remain in service during that time.

Earlier this year, the court again identified shortcomings in the Army Corps' review, concluding that the agency didn't fully consider expert disagreement over the risk of an oil spill in Lake Oahe. The Army Corps must do an in-depth environmental impact statement for Dakota Access, the judge said.

Boasberg issued the opinion in March and ordered both sides to submit new briefs explaining whether the pipeline should shut down in light of the decision.

The default consequence for an agency violation of the National Environmental Policy Act is invalidation of the permit at issue, but legal precedent allows courts to balance that outcome against other factors, including how disruptive nixing a permit would be, and how likely an agency is to support its original decision after additional analysis.

The Army Corps has said it expects to finish the court-ordered analysis in mid-2021.

The case is Standing Rock Sioux Tribe v. Army Corps of Engineers, D.D.C., No. 1:16-cv-01534, 7/6/20.
...
cf.
Dakota pipeline investors could face major hit after adverse ruling
https://finance.yahoo.com/news/dakota-pipeline-investors-cou…
...
The Dakota Access ownership group is represented by Energy Transfer (38%), Phillips 66 (25%), Enbridge Inc (28%) and Marathon Petroleum Corp (9%), according to a 2019 Moody's Investors Service report that rated the bond offering "Baa2."

Phillips 66 disclosed in May that its maximum potential contribution under the equity agreement was about $631 million, according to a filing with the U.S. Securities and Exchange Commission. Marathon Petroleum's maximum contribution is $230 million, according to a filing.

Canada's Enbridge and Marathon Petroleum also are part of the agreement that could require financial support for the bonds.
...
Antwort auf Beitrag Nr.: 64.317.572 von faultcode am 07.07.20 10:41:33

17.7.

Marathon Petroleum May Get $15B-Plus Bid for Speedway Unit https://www.thestreet.com/investing/marathon-petroleum-may-r… Marathon Petroleum MPC shares rose Friday after a report that private equity firm TDR Capital is considering a $15 billion-plus bid for the refiner's Speedway gas station unit

The London PE firm is asking banks how much financing they would provide for such a deal, knowledgeable sources told Bloomberg.

Any offer from TDR would probably include a partner, they said. Marathon has said Speedway is valued at $15 billion to $18 billion.

TDR already owns EG Group, which has expanded through acquisitions into one of the world's largest convenience-store and gas-station chains.

Marathon Petroleum last fall said it planned to separate its Speedway unit as part of an effort to appease activist investors, who were urging the company to do something about its growing debt.



The debt came mostly from its $23 billion purchase of fellow refiner Andeavor in 2018.



Marathon then held talks to sell the division to Seven & I Holdings, the Japanese parent of 7-Eleven convenience stores, for more than $20 billion. But the deal fell through in March as the coronavirus pandemic prompted both companies to shelve the plan.

Then Marathon reportedly turned to Canada's Alimentation Couche-Tard for an $18 billion deal, but nothing has transpired on that front.

TDR has conferred with Alimentation, the owner of the Circle K convenience-store chain, about cooperating in a bid, one of Bloomberg's sources said.

The sources said others also are considering bids.

...
Beitrag zu dieser Diskussion schreiben
Marathon Petroleum