Marathon Petroleum (Seite 2)
eröffnet am 08.05.19 21:35:55 von
neuester Beitrag 21.11.20 14:19:21 von
ISIN: US56585A1025 | WKN: A1JEXK |
Symbol: MPN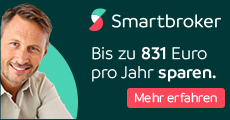 Neuigkeiten zur Marathon Petroleum Corporation Aktie
Antwort auf Beitrag Nr.: 64.457.354 von faultcode am 18.07.20 03:29:16
USD21b sind's nun geworden:
3.8.
Marathon Petroleum sells Speedway to 7-Eleven owner for $21 billion
https://ca.finance.yahoo.com/news/marathon-petroleum-sells-s…
...
Marathon Petroleum <MPC.N> has agreed to sell its Speedway gas stations in the United States to Japanese retail group Seven & i Holdings <3382.T> for $21 billion, the companies said, five months after the deal was put on hold amid the coronavirus outbreak.

Marathon, under pressure from activist investor Elliott Management, said last year it would launch sweeping restructuring, including spinning off Speedway, which it said was worth as much as $18 billion, including debt.

After-tax proceeds from the sale, which has been approved by the boards of both companies, are estimated at $16.5 billion, Marathon said, adding it will use the proceeds to pay existing debt.

For Seven & i, owner of the 7-Eleven convenience store chain, the deal helps it shift its focus beyond a saturated Japan market, multiplying its portfolio of U.S. gas stations and corner stores acquired through a $3.3 billion deal with Sunoco <SUN.N> in 2017.

7-Eleven said the latest deal will bring its store count in the United States and Canada to about 14,000.

The deal, which is expected to close in the first quarter of 2021, includes a 15-year fuel supply agreement for about 7.7 billion gallons per year associated with the Speedway business, said Marathon, the largest U.S. refiner by volume.

The Japanese company abandoned the deal in March, according to sources at the time, due to worries about the price tag - reportedly around $22 billion - especially due to growing concerns about global economic slowdown amid the virus outbreak.

Many analysts and investors had said the initially reported deal price was too high. But some also said it still made sense for Seven & i to expand further in North America.

In Japan, the convenience store chain faces a slow economy as well as tough competition from rivals such as FamilyMart <8028.T> and Lawson <2651.T>, as well as discount drugstores and online retail giants like Amazon.com <AMZN.O>.

7-Eleven also said it expects to achieve $475 million to $575 million of synergies through the third year after the deal's closing.

The deal will also produce compound annual growth over 15% in 7–Eleven's operating income through the first three years after closing, the company said. It added the purchase price reflected $3 billion in tax benefits.
...
1.8.

Marathon Petroleum to permanently close two U.S. oil refineries https://ca.finance.yahoo.com/news/marathon-petroleum-permane…

...

Marathon Petroleum <MPC.N> plans to permanently close two small U.S. oil refineries in Martinez, California, and Gallup, New Mexico, the company said, eliminating 800 jobs in response to lower fuels demand.

The largest U.S. refiner by volume had earlier idled the two facilities following weak demand due to COVID-19 outbreaks in the United States.

U.S. refiners on average idled about 20% of total processing capacity on falling vehicle and air travel.



Marathon said it plans to use the Martinez facility as an oil-storage facility and is evaluating its future use to produce renewable diesel, a fuel made from industry waste and used cooking oil. Martinez is California's fourth largest refinery.

The company on Monday is forecast to swing to a second-quarter loss of $1.75 per share, from a $1.73 per share profit a year ago, according to Refinitiv data.

...
Marathon spokesman Sid Barth declined further comment about the closures on Saturday.

About 860 employees work at the 161,000 barrel per day (bpd) Martinez and 27,000-bpd Gallup refineries. "Most jobs at these refineries will no longer be necessary, and we expect to begin a phased reduction of staffing levels" in October, the company said.

The closings are not anticipated to result in supply disruptions. "We will continue to utilize our integrated system to meet customer commitments," the company said in a statement on its website.

...
ich gehe davon aus, daß das nicht nur für MPC unter den Refinern gilt, aber hier womöglich ganz besonders:

11.8.

Marathon Poised for $1.1 Billion Tax Refund From Coronavirus Aid https://finance.yahoo.com/news/marathon-poised-1-1-billion-1…

...

Marathon Petroleum Corp. is poised to claim a $1.1 billion tax refund thanks to the coronavirus stimulus law enacted in March.

That measure included a tax provision that allows companies to

immediately deduct net operating losses

and apply them to previous returns for five years from 2018, 2019 and 2020 -- instead of only applying those deductions to future years. The benefit is supercharged because deductions taken before the 2017 tax overhaul can be claimed at the 35% corporate tax rate instead of the current 21%.

Companies across the spectrum, including retailers and renewable-energy developers are taking advantage of the net operating loss provisions in the March stimulus law to claim multimillion-dollar refunds. But it is a particular benefit to oil companies that raked in record profits in 2018, only to be battered by this spring's crash in crude prices and demand. Oil industry advocates stress that companies would much rather be scoring profits than claiming losses.

Marathon anticipates net operating losses this year and expects to carry those back, allowing it to also take advantage of the higher, 35% corporate tax rate in the process, Chief Financial Officer Don Templin told analysts and investors Aug. 3 on a conference call.


Planned Timing

"We think that's a good thing for MPC," Templin said. "Our plan would be that we would work on getting our 2020 tax return filed as quickly as we could in 2021 to be able to effect that NOL carryback and the refund that would be associated with that."

The Findlay, Ohio-based oil refiner previously estimated it would claim $411 million by being able to carry current losses to years in which the tax rate was 35%. It revised that calculation to $309 million in the second quarter, said Marathon spokesman Jamal Kheiry.

Even without the stimulus law change, Marathon would have recorded an estimated $791 million net operating loss tax benefit, Kheiry said. It just would have been monetized in the future at a 21% deferred tax rate.

Like other oil companies, Marathon has been battered by an epic downturn in fuel demand tied to the coronavirus pandemic, as states ordered businesses to halt operations and travel plummeted.

...
https://stockrow.com/MPC/snapshots/income
Antwort auf Beitrag Nr.: 64.735.657 von faultcode am 12.08.20 14:16:03

1.10.

U.S. oil refiner Marathon Petroleum cuts 12% of staff because of pandemic https://finance.yahoo.com/news/u-oil-refiner-marathon-petrol…

...

Marathon Petroleum Corp, the top U.S. oil refiner, is cutting 12% of its workforce amid continued declines in fuel consumption due to the COVID-19 pandemic, it said on Wednesday.

Refiners and oil producers have been dismissing staff, slashing spending and reducing production to cope with weak prices and a global glut of fuel. U.S. gasoline futures are down 26% from a year ago and oil is trading down a third from where it began the year.

Marathon will incur an up to $175 million charge to third quarter earnings for the 2,050 job cuts, it reported to the U.S. Securities and Exchange Commission. About 20% of the charge will be recouped from its publicly traded pipeline unit, the company said.



The Findlay, Ohio, firm disclosed the workforce cuts after Reuters on Tuesday reported employees across the company had been notified of impending layoffs.



The cuts includes staff at its Martinez, California, and Gallup, New Mexico refineries, which in July were designated to close. The shutdowns and job cuts will lower overall costs beginning next year, Marathon said in a statement.

Employees of its retail gasoline business are not included in the 12% reduction. Marathon in August agreed to sell its Speedway unit to Japan's Seven & i Holdings Co Ltd, a deal expected to close next year.

Red ink and job cuts are expected across the oil industry as results start rolling out next month. U.S. refiners typically gear up for winter heating oil demand after summer driving season ends. This year, heating oil and gasoline consumption are both depressed.

"The pandemic has resulted in near-record lows on diesel margins, the go-to product for refineries as we enter into the winter heating season," said Andrew Lipow, president of consultancy Lipow Oil Associates.

"The glut in refining capacity has forced these downstream companies into layoffs," he said.

...
Antwort auf Beitrag Nr.: 65.251.231 von faultcode am 01.10.20 13:55:04

16.10.

SEC fines Andeavor $20 mln for inadequate controls over stock buyback plan https://finance.yahoo.com/news/sec-fines-andeavor-20-mln-224…

...

U.S. refiner Andeavor LLC agreed to pay $20 million in penalties to the Securities and Exchange Commission (SEC) for inadequate controls over a stock buyback plan it executed while it was in talks to be bought by Marathon Petroleum Corp in 2018.

The securities regulator said on Thursday that Andeavor's chief executive officer had directed its finance chief to initiate a

$250 million stock buyback two days before the two companies were set to resume talks

about a potential deal.

Andeavor's internal accounting controls failed to make sure the buyback adhered to a company policy prohibiting repurchases while it held material non-public information, the order said.

The refiner repurchased 2.6 million shares of its stock from investors at an average price of $97 per share in February and March of 2018, a month after which the two companies agreed to a deal valuing Andeavor at more than $150 per share....
China investiert immer noch massiv in den Ausbau ihrer Raffinerie-Kapaiztät:
7.10.
China's Building Mega Refineries Just as Fuel Demand Stalls
https://www.msn.com/en-us/money/markets/chinas-building-new-…
...
China is investing tens of billions of dollars in new mega-refineries even as its fuel demand is expected to peak within five years, raising the risk it will flood the region with cheap exports.

At least four projects with about 1.4 million barrels a day of crude-processing capacity, more than all refineries in the U.K. combined, are under construction. That's after the country already added 1 million barrels since the start of 2019.

All that capacity will add more petroleum products and plastics just as China National Petroleum Corp. sees fuel demand peaking in 2025 as electric vehicles sap consumption.
...
Beitrag zu dieser Diskussion schreiben
Marathon Petroleum