Trendwende, Behandlungskandidat, TTI-621 (Seite 4)
eröffnet am 11.02.20 13:32:06 von
neuester Beitrag
20.02.21 12:23:52
von
WKN: A12FG3 |
Symbol: R5WP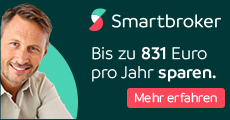 Antwort auf Beitrag Nr.: 66.008.786 von riverstar_de am 09.12.20 22:57:19
Zitat von riverstar_de:

Zitat von gl_77: Und, hat er Recht?



wird er schon, er ist doch Mediziner, be Twitter sind das sonst eher BWLer, Staatsanwälte, Programmierer. Wieso sollen die sich besser auskennen als ein Mediziner, der Patente hoch und runter kennt?
Mir ist bewusst, was die $-Zeichen bedeuten, jedoch habe ich manchmal so meine Zweifel, welche Interesse mache "Mediziner" so verfolgen.
Ein GAP ist eine Lücke im Chart - Gap Up oder GAP Down.
Antwort auf Beitrag Nr.: 66.011.453 von gl_77 am 10.12.20 09:47:16
Zitat von gl_77:

Zitat von riverstar_de: ...

wird er schon, er ist doch Mediziner, be Twitter sind das sonst eher BWLer, Staatsanwälte, Programmierer. Wieso sollen die sich besser auskennen als ein Mediziner, der Patente hoch und runter kennt?



Mir ist bewusst, was die $-Zeichen bedeuten, jedoch habe ich manchmal so meine Zweifel, welche Interesse mache "Mediziner" so verfolgen.

Ein GAP ist eine Lücke im Chart - Gap Up oder GAP Down.
na ja da es groß geschrieben war hatte ich irgendwie was anderes gedacht. Er war früher eine Institution bei w:o. Ich glaube er will einfach aufklären. Es geht da weniger um pushen oder bashen sondern eher um Fragen, wie die Medis wirken.
Au Twitter sind ja einige User Kult, aber nicht immer sind die mit den hohen Kurszielen und den langen Briefen und Einschätzungen richtig.
ich verstehe nicht so viel von diesen ganzen Dingen wie R0 etc. aber irgendwie klingt es plausibel. Und der Abverkauf der stattfand, sah so aus, als ob sich die Instis, die ja gerade so zahlreich investiert waren, verabschiedet haben.
Hallo zusammem,
bin hier nun auch investiert....
Heute Nacht einige schöne Sec filings...
https://newsfilter.io/a/e8a6de7f178ecb40c551bb9313d632aa
für den Rest des Vorstandes ebenfalls stock options....
Mal schauen, ob es einen Hintregrund gibt...
Charttechnik schreit ja nach 20 USD....
LG
Sven
Das klingt gut :-)
https://quantisnow.com/insight/275594
Pfizer Invests $120 Million in Biotechnology Innovation Through the Pfizer Breakthrough Growth Initiative
NEW YORK--(BUSINESS WIRE)--Pfizer Inc. (NYSE: PFE) today announced that, during the second half of 2020, it invested a total of $120 million in four clinical-stage biotech companies as part of the Pfizer Breakthrough Growth Initiative (PBGI). Through PBGI, Pfizer is investing up to $500 million in biotechnology companies, providing funding and access to Pfizer's scientific expertise to help ensure the continuity of promising clinical development programs of potential future strategic interest to Pfizer.
Pfizer's initial PBGI investments include:
$10 million in Vancouver, BC-based ESSA Pharma (Nasdaq: EPIX), a clinical-stage pharmaceutical company focused on developing novel and proprietary therapies for the treatment of patients with prostate cancer.
$25 million in Cambridge, Mass.-based Trillium Therapeutics (Nasdaq: TRIL), a clinical-stage immuno-oncology company focused on developing innovative therapies for the treatment of cancer. In addition, Jeff Settleman, Senior Vice President and Chief Scientific Officer of Pfizer's Oncology Research & Development Group, was named to Trillium's Scientific Advisory Board.
$25 million in Cambridge, Mass.-based Vedanta Biosciences, a privately held clinical-stage company focused on developing a new category of therapies for immune-mediated diseases based on rationally defined consortia of human microbiome-derived bacteria. In addition, Michael Vincent, Senior Vice President and Chief Scientific Officer of Pfizer's Inflammation & Immunology Research Unit, will join Vedanta's Scientific Advisory Board.
$60 million in Bedford, Mass.-based Homology Medicines (Nasdaq: FIXX), a clinical-stage genetic medicines company focused on treatments for rare genetic diseases with significant unmet medical needs. In addition, Seng Cheng, Senior Vice President and Chief Scientific Officer of Pfizer's Rare Disease Research Unit, has joined Homology's Scientific Advisory Board for matters related to Homology's gene therapy and gene editing programs for phenylketonuria (PKU).
"Pfizer has a long history of collaborating across the healthcare ecosystem with the shared goal of turning great science into innovative new medicines," said Debbie Baron, Senior Vice President of Business Development, Pfizer. "Our investments in Homology, Vedanta, Trillium, and ESSA reflect our commitment to find new and creative ways to leverage Pfizer's resources to deliver breakthroughs to patients."
Established in June 2020, the Pfizer Breakthrough Growth Initiative focuses on non-controlling equity investments primarily in public companies with small- to medium-sized market capitalizations and mature private companies that are developing clinical-stage assets aligned with Pfizer's core areas of focus: Internal Medicine, Inflammation & Immunology, Oncology, Rare Disease, Vaccines, and Hospital. In addition to equity, Pfizer looks to strengthen collaboration through participation on company and scientific advisory boards, as well as securing certain strategic rights when of mutual fit.
Biotechnology companies interested in learning more may contact pbgi@pfizer.com.
About Pfizer: Breakthroughs That Change Patients' Lives
At Pfizer, we apply science and our global resources to bring therapies to people that extend and significantly improve their lives. We strive to set the standard for quality, safety and value in the discovery, development and manufacture of health care products, including innovative medicines and vaccines. Every day, Pfizer colleagues work across developed and emerging markets to advance wellness, prevention, treatments and cures that challenge the most feared diseases of our time. Consistent with our responsibility as one of the world's premier innovative biopharmaceutical companies, we collaborate with health care providers, governments and local communities to support and expand access to reliable, affordable health care around the world. For more than 170 years, we have worked to make a difference for all who rely on us. We routinely post information that may be important to investors on our website at www.Pfizer.com. In addition, to learn more, please visit us on www.Pfizer.com and follow us on Twitter at @Pfizer and @Pfizer News, LinkedIn, YouTube and like us on Facebook at Facebook.com/Pfizer.
Disclosure Notice: The information contained in this release is as of January 12, 2021. Pfizer assumes no obligation to update forward-looking statements contained in this release as the result of new information or future events or developments.
This release contains forward-looking information about the Pfizer Breakthrough Growth Initiative (PBGI) and Pfizer's initial PBGI investments in ESSA Pharma, Trillium Therapeutics, Vedanta Biosciences and Homology Medicines, including their potential benefits, that involves substantial risks and uncertainties that could cause actual results to differ materially from those expressed or implied by such statements. Risks and uncertainties include, among other things, the uncertainties inherent in research and development; uncertainties regarding the ability of the Pfizer Breakthrough Growth Initiative to identify investment candidates; uncertainties regarding the success of investments by the Pfizer Breakthrough Growth Initiative; uncertainties and variables inherent in business operating and financial performance, including, among other things, competitive developments and general economic, political, business, industry, regulatory and market conditions; future exchange and interest rates; changes in tax and other laws, regulations, rates and policies; uncertainties regarding the impact of COVID-19; and competitive developments.
A further description of risks and uncertainties can be found in Pfizer's Annual Report on Form 10-K for the fiscal year ended December 31, 2019 and in its subsequent reports on Form 10-Q, including in the sections thereof captioned "Risk Factors" and "Forward-Looking Information and Factors That May Affect Future Results", as well as in its subsequent reports on Form 8-K, all of which are filed with the U.S. Securities and Exchange Commission and available at www.sec.gov and www.pfizer.com.
1 Big Reason Trillium Therapeutics Stock's Hot Streak Will Continue in 2021
Trillium Therapeutics (NASDAQ:TRIL) climbed 1,330% last year, but unlike most of its soaring biotech stock peers, its business has nothing to do with fighting the SARS-CoV-2 coronavirus. It's an oncology specialist. And another banner year for investors could be coming in 2021 as the company gets more data from its cancer-fighting candidates and works toward a long-term goal of replacing a common method to treat the disease.
A cancer patient receiving an infusion with a nurse sitting beside her.
Image source: Getty Images
In a league of its own
Human cells have a certain protein on their surface that signals to the immune system not to attack them. Nearly all cancers boost this protein, called CD47, to protect themselves and avoid detection. In March, Gilead (NASDAQ:GILD) purchased Forty Seven, a biotech company that had a drug that interferes with the cancerous cells' ability to use this trick, opening them up to attack by the immune system. That treatment, Magrolimab, is used in combination with chemotherapy.
Trillium isn't the only other company attempting to use this approach to fight cancer, but its treatment candidates have proven more effective with each higher dose level. They also offer one reason to be especially excited. Trillium is the only company whose CD47-inhibiting candidates have achieved complete remission in some clinical trial patients as stand-alone treatments.
When will we know
Investors are eager for updates about Trillium Therapeutics' candidates, and they won't have to wait long. Management will meet with analysts by the end of the first quarter, when they will offer fresh data, clarification of disease priorities, and a high-level clinical plan charting the path forward.
While acknowledging the company needs to take a disciplined approach, CEO Jan Skvarka has talked of its products eventually challenging chemotherapy as the dominant type of cancer treatment. Trillium shareholders had a great run in 2020, but if its cancer treatment platform continues to show efficacy, the story could be just beginning.
https://www.fool.com/investing/2021/01/12/1-big-reason-trill…
Guten Morgen zusammen,

momentan der Kampf mit der Marke von 15 USD.

Wenn die 15 hält, sollte es wohl vergleichsweise schnell auf die 20 USD gehen.
Antwort auf Beitrag Nr.: 66.451.085 von Sven_Bonn am 15.01.21 08:45:55
Ich seh da eher eine Seitwärtsbewegung. Der Bereich um 11,5$ scheint mir in dem Zusammenhang als Unterstützung wichtig zu sein. Nach oben bildet sich vielleicht ein Widerstand bei 16$ aus, mit dem Fehlausbruch November/Dezember ist der aber streng genommen aufgehoben. Da der Abstand zwischen Unterstützung und Widerstand recht groß wäre, könnte sich hier eine schöne Tradinggelegenheit ergeben.
Antwort auf Beitrag Nr.: 66.460.958 von sdaktien am 15.01.21 17:08:46
Ja, da kann ich nicht widersprechen. Lassen wir uns überraschen. Bin schon alleine deshalb überzeugt, da Pfizer drin ist....
Antwort auf Beitrag Nr.: 66.467.588 von Sven_Bonn am 16.01.21 10:06:57
Wenn sie sich traden ließe fänd ich das Klasse. Sowas ist mir an der Börse lang nicht mehr begegnet.
Die Aktie hat aber ein enormes fundamentales Risikopotenziel, ich hab das hier vor einigen Monaten auch schon mal kurz thematisiert. Die Verluste sind mächtig und vor allem wurden die Analystenschätzungen seit inzwischen 4 Quartalen verfehlt. Da können Börsianer auch mal etwas unwirsch werden und die Aktie schmeissen. Denn der schöne Kursanstieg hätte bei weiteren starken Verfehlungen keine Basis.
https://seekingalpha.com/article/4399498-trillium-therapeuti…
Trillium Therapeutics: A Potentially Undervalued CD47 Player
Jan. 18, 2021 10:22 AM ETTrillium Therapeutics Inc. (TRIL)ALXO, GILD, IMAB...1 Like
Summary
Trillium Therapeutics has two lead candidates that encourage immune cells known as "macrophages" to gobble up cancer cells by blocking a protein known as CD47.
However, the CD47 inhibitor space is incredibly crowded. There are 10+ groups developing a drug that hits the CD47 pathway.
Even with the run up over the past year, Trillium's pipeline is valued at the low end of what has been paid for other CD47 inhibitors.
Introduction
The CD47 inhibitor space has become quite hot recently. The field reached a fever pitch when Gilead (NASDAQ:GILD) bought Forty Seven in April of 2020 for $4.9 billion dollars, primarily because of their CD47 inhibitor. However, more than 10 different companies are pursuing the CD47 pathway in one form or another. Can Trillium Therapeutics (TRIL) manage to carve out their own niche in this crowded space and avoid the pitfalls that have sunk some of their competitors? I believe that Trillium has a way of differentiating themselves from most of their competition and their current valuation makes a potential investment more palpable than their higher-priced rivals.
Recently, I wrote an article exploring the science and investment potential behind one of Trillium's competitors, ALX Oncology. Whereas I was impressed by the science and the unique way ALX has approached CD47 inhibition, I felt that their current valuation was a bit high given their stage and what large pharma has valued other CD47 inhibitors. During my research into ALX's competitors, I found Trillium's pipeline and supporting data compelling. Before we look into Trillium's financials, let us begin with an overview of CD47 and why so many companies are eager to get into the space.
CD47: Making Macrophages Hungry
The immune system is what keeps us safe from all manner of potential invaders. This finely tuned machine is made up of distinct cell types that work in unison to keep us healthy. One class of the immune system is known as the macrophage. These cells travel throughout the body looking to gobble up any ne'er-do-wells; whether they be viruses, bacteria, or even cancer cells.
One way that macrophages distinguish between what should and should not be eaten is the presence of a protein known as CD47. When macrophages encounter healthy tissue that expresses high levels of CD47, it triggers a receptor on the macrophage known as SIRPα that prevents the macrophage from eating the target (known as phagocytosis). This is a greatly simplified overview (which I'll expand on later), but the main takeaway is that a strong determinant of macrophage function is whether or not it detects CD47 on its potential target.
Unfortunately, cancer has learned to avoid phagocytosis by expressing high levels of CD47, tricking the macrophage into thinking the tumor is actually normal, healthy tissue. Thereby by blocking the CD47 signal, macrophages can potentially detect and consume cancer cells. However, you might be wondering: wouldn't this lead to potential toxicity as healthy tissue also expresses high levels of CD47? You would indeed be correct! Previous generation CD47 antibodies have had significant toxicity in the clinic. Antibodies not only bind and block the function of the target, but they also encourage macrophages to engulf and eat their targets. Antibodies can also promote other immune cells to attack and destroy the target via a process known as ADCC (Antibody-Dependent Cell Cytotoxicity) as well. The potential safety issues surrounding CD47 inhibition was particularly evident with a type of toxicity known as anemia (decrease in red blood cells). Red blood cells are readily phagocytized by macrophages after CD47 inhibition and early generation CD47 inhibitors caused significant anemia in patients. It is important to note that other immune cells such as platelets can be affected by this as well (for those who are wondering, yes platelets are considered immune cells).
Each company has their own strategy to avoid these toxicity issues. Gilead uses a unique dosing strategy to condition the patient before treatment. ALX designed their CD47 inhibitor to still block CD47, but no longer transmit additional phagocytosis signals by inhibiting that part of their antibody (reviewed in my ALX Oncology article). I-Mab selected an antibody that preferentially avoids binding to red blood cells. Trillium's approach is slightly different than the rest.
Before I begin to explain Trillium's drugs I need to first explain the basics of antibodies, which are used by their competitors. Antibodies work by recognizing specific parts of their target (such as a viral protein, cancer receptor, etc), which are known as antigens. When an antibody is stuck to its antigen, the binding can be incredibly tight. Antibodies also contain a domain that in essence alerts the macrophages to consume the target (known as the Fc domain). Since red blood cells express high levels of CD47, they are readily bound by the CD47 antibodies and are subsequently destroyed (resulting in anemia for the patient).
Trillium: Faking Out CD47
Trillium's approach is different. Instead of using an antibody that binds to CD47, they created their own hybrid protein. They took CD47's natural target (SIRPα) and stuck it to the Fc portion of antibodies that promote macrophage phagocytosis (Fig 1). Trillium has two lead candidates: one with a "strong" phagocytosis signal and one with a "moderate" signal.
Fig 1: Overview of the structure of Trillium's lead candidates. Adapted from here.
It is important to note that SIRPα has much lower binding to CD47 than antibodies do. This is key to Trillium's strategy for avoiding red blood cell destruction and patient anemia. In Fig 2, you can see that Trillium's candidates exhibit nearly no (but still some) binding to red blood cells. However, this is still significantly less than other CD47 antibodies (including Gilead's Magrolimab, also known as 5F9).
Fig 2: Comparison of red blood cell (NYSE:RBC) binding by Trillium's candidates vs other CD47 antibodies. Adapted from here.
Overview of TTI-621 and TTI-622 Side Effects vs Competitors
Though Trillium's therapeutics have minimal binding to red blood cells, they still retain the ability to bind to platelets and other immune cells. Avoiding the blood toxicity pitfall has been the focus of both Trillium and their competitors. In the table below, I summarize the effect Trillium's drugs and their competitors have had on patient's blood cells in clinical trials.
Company (DRUG)
Anemia
Thrombocytopenia
Neutropenia and/or Decreased White Blood Cells
Trillium (TTI-621)
15%
30%
15%
Trillium (TTI-622)
10%
15%
10%
ALX (ALXO) (ALX148)
5%
5%
5%
Gilead (GILD)(Magrolimab)
30%
15%
20%
Surface (SURF) (SRF231)
Unknown but dose-limiting
Unknown but dose-limiting
Unknown
Arch (AO-176)
Trial in progress
Trial in progress
Trial in progress
OSE (OTC:ORPOF) (BI-765063)
Trial in progress
Trial in progress
Trial in progress
Waterstone Hanxbio (HX009)
Trial in progress
Trial in progress
Trial in progress
I-Mab (IMAB) (TJC4)
30%
Unknown, not disclosed
Unknown, not disclosed
Innovent (OTCPK:IVBXF) (IBI-188)
Trial in progress
Trial in progress
Trial in progress
Table I: Overview of companies with CD47 pathway inhibitors in clinical trials. Toxicity percentages reflect rough average across respective clinical trials.
Trillium's toxicity profile falls right between the other agents in clinical trials. Not as bad as Gilead's or I-Mab's agents, but not as good as ALX's therapy. You can also see differences in the toxicity between Trillium's two candidates (remember TTI-621 has a stronger phagocytosis signal than TTI-662 which likely played a role in the increased side effects). Trillium's strategy of hedging their bets could pay off. TTI-621 is less well tolerated, but increased phagocytosis could be beneficial in patients who can tolerate the side effects. TTI-622 appears to be well tolerated, but might be reserved for patients who cannot tolerate TTI-621. Both assets are still very early stage, but early efficacy signals point to potential powerful therapeutics.
Trillium is currently optimizing the dosing regimen for both TTI-621 and TTI-622 in a wide range of leukemias and lymphomas. While TTI-621 has encountered some dose-limiting toxicities, TTI-622 hasn't hit that limit yet. However, what is most impressive to me is the early efficacy data. TTI-621 (Fig 3) and TTI-622 (Fig 4) alone were able to achieve an overall response rate (ORR) of 15-30%. This is very impressive to me. The patients enrolled in these trials are quite sick and most have received more than 3+ lines of therapies prior to enrollment. Moreover, these are results are from just treatment with TTI-621/622 alone. Monotherapy rarely works in cancer as the tumor is quite adapt at evading a single angle of attack, and most treatments today are done in combination with other therapies. Trillium is also studying TTI-622 in combination with other therapies in the same studies and I am very excited to see the data when it is released (should be 1H 2021). An important note is that these trials will be used to inform Trillium of what indication(S) they should pursue (and therefore potential market size). I'll be keeping a close eye on whether there is significant efficacy differences between the different lymphomas and leukemias. Regardless, the strong initial efficacy with acceptable toxicity profile makes me bullish on the success of Trillium in lymphomas/leukemias, especially with potential combination treatments.
Fig 4: Overview of TTI-621's response rate in cutaneous T-cell lymphoma (CTCL), peripheral T-cell lymphoma (PTCL), and diffuse large B cell lymphoma (DLBCL). Adapted from here.
Fig 5: Overview of TTI-622's response rate. Adapted from here.
Trillium is also looking to expand TTI-621/622 into solid tumors as well. CD47 have had it pretty rough in solid tumors, with little to no efficacy. The sole exception to this is ALX Oncology who saw a good response with their therapeutic combination (ALX is unique as they require combination therapy to be effective). Both ALX148 and TTI-621/622 are about half the size of their other competitors which could allow them to penetrate solid tumors more effectively. However, I have only seen very limited pre-clinical data with TTI-621/622 in solid tumors so I remain neutral until I can make a more informed opinion.
Financials and Outlook
Trillium has a strong cash balance. As of Sept 2020, Trillium has nearly $292 million in cash which will likely fund them for the next 1-2 years. This was raised in part due to a public offering in September 2020 that raised ~$150 million as well as an investment from Pfizer for an additional $25 million. Starting new clinical trials and expanding their current ones will increase the cash burn. I don't expect any dilution events in the immediate future, but I wouldn't be surprised by another public offering once Trillium's current trials complete (with positive data to support) by the end of 2021.
After taking into account their cash reserves, the market is currently valuing Trillium's pipeline at ~1.2 billion. The relative value of TTI-621 vs TTI-622 will depend on how their efficacy and toxicity profile compare and Trillium is hedging their bets in case one candidate has markedly better performance. Valuing early-stage assets like this can be difficult, but thankfully we have some benchmarks from Trillium's competitors. The best-known deal was the acquisition of Forty Seven by Gilead in mid-2020 for $4.9 billion, primarily for Magrolimab. However, Magrolimab is much further along (Phase III) than Trillium's candidates so it's not an accurate comparison. However, AbbVie recently acquired the rights to I-Mab's CD47 inhibitor lemzoparlimab (I-Mab retains the rights within China). The deal involved a $200 million upfront payment with an additional $840 million to paid once other clinical and regulatory milestones are hit (there is an additional $1.74 billion in commercial milestones that I'm not including here). We have two distinct deals: (up to) $1.04 (~$2.8 including commercial milestones) billion for I-Mab's CD47 inhibitor and Gilead's whooping $4.9 billion purchase of Forty Seven. Trillium's stage in development falls somewhere in between. Further along than I-Mab, but not nearly as advanced as Forty Seven's was when Gilead acquired the company. We can also look at the valuation of Trillium's competitors, namely ALX Oncology. While ALX's candidate is a few steps ahead (demonstrated solid tumor efficacy, a bit better safety profile) the market is valuing ALX ~3x more than Trillium.
We can also attempt to derive a value based on the raw likelihood of approval and total market applicable to Trillium's pipeline. TTI-621/622 have each been tried primarily in lymphomas. While lymphomas contain a broad range of malignancies, the total world-wide market is expected to hit ~$20 billion by the late 2020's. Now oncology drugs have a dismal 5% chance going from Phase I to approval. So if we just value Trillium's pipeline based on the raw chance of getting approval with a broad lymphoma label, we are looking at a roughly $1 billion valuation, right where the market is now. However, since I believe Trillium's chance of approval is higher than the 5% average across the industry and therefore I would put a higher price on Trillium's pipeline than what the market has right now. Of course this valuation calculation is very rough and any change of label and clinical trial success would have a huge impact.
Trillium is also a great candidate for an acquisition (vs a licensing agreement like I-Mab). Their small pipeline and singular focus make it a great target for a larger pharma player looking to get into the CD47 business. Pfizer's $25 million investment a few months ago could be interpreted as "testing the waters" and definitely as a sign that the international giant is interested in what Trillium has to offer. Whether or not Pfizer eventually makes an offer will remain to be seen, but solid Phase I results will definitely heat things up.
Risks and Conclusions
I honestly had a hard time figuring out whether to rate Trillium as bullish or neutral. Their monotherapy results are impressive, and their safety data appears to be better than the current CD47 leader magrolimab. However, these are only interim results from an early dose-escalation Phase I study and it will be important to see if these efficacy results are durable. Ultimately, I settled on "bullish" as monotherapy results, let alone complete responses, in a heavily pretreated patient population are hard to come by. In addition, their toxicity profile leaves room for combination treatments that could potentially improve the ORR. Hedging their bets with two candidates also decreases the risk in case one flops on efficacy and/or toxicity. In my article on ALX Oncology, I was impressed by the company's approach, but I felt that market had already priced most of their success. Trillium is a bit behind ALX, but that comes with a nearly 3x discount on market cap. The CD47 inhibitor market has had an exciting year and Trillium's relative price compared to their competition could provide an opportunity to capture some of the growth.
Beitrag zu dieser Diskussion schreiben
Trendwende, Behandlungskandidat, TTI-621