American Rare Earths Limited (Seite 16)
eröffnet am 17.02.21 09:47:33 von
neuester Beitrag
03.02.23 13:19:12
von
ISIN: NZARRE0004S7 · WKN: A2P8A0 ·
Symbol: 1BHA
Letzter Kurs
08:00:15
· Tradegate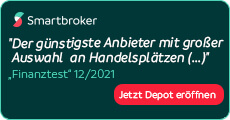 Werte aus der Branche Stahl und Bergbau
| Wertpapier | Kurs | Perf. % |
| --- | --- | --- |
| | 12,270 | +49,09 |
| | 0,740 | +45,10 |
| | 30,58 | +41,18 |
| | 6,010 | +40,09 |
| | 19,640 | +36,39 |
| Wertpapier | Kurs | Perf. % |
| --- | --- | --- |
| | 4,260 | -10,13 |
| | 2,370 | -11,24 |
| | 7,050 | -11,32 |
| | 15,740 | -14,92 |
| | 0,811 | -18,12 |
Beitrag zu dieser Diskussion schreiben
Durchsuchen
Begriffe und/oder Benutzer
Feedback
Antwort auf Beitrag Nr.: 67.262.436 von Montekaolino am 02.03.21 10:48:56
was aus hotcopper.com
Thanks Mr Prawn, I just checked the announcement on 19 Jan 2021 and it has all the details. ARR own about $2.6m of COB shares, have about $5m in cash, has a $3m 5 year promissory note (as I understand it 3 years left then to be paid to ARR for tenements). So that's about $10m in cash and future cash assets. Then the 2% smelter royalty is interesting because I have seen the resource for Cobalt Blue Holdings (COB) to be as high as 81,400t of cobalt or approx $5b, being about $100m in royalties (assuming net smelter royalty means 2% of net revenue not based off profit). A more conservative figure from COB on their website states that under the Thackaringa Broken Hill project they are aiming for 32,453t over a 9.3 year mine life worth around $2b or $40m in royalties.
So potentially between $50-$110m in value sitting around $30m mc not including the potentially major La Paz Rare Earths Project kicking off.
If I am even close with the royalty figures, ARR seems well and truly undervalued, and hopefully some successful drilling and government grants to give confidence and fast track the rare earths project will be happening soon.
Antwort auf Beitrag Nr.: 67.246.944 von Montekaolino am 01.03.21 10:53:34
News
https://stocknessmonster.com/announcements/arr.asx-2A1284429…
American Rare Earths new La Paz rare earths and scandium samples grade 47% higher than resource estimate average
New samples have returned higher grade rare earths and scandium results than previously reported, supporting the company's upcoming drilling program at the La Paz Project in Arizona.
do not advertise external links/thumbs/upload/News/Image/2021_03/672z311_1614644999_shutterstock_1057617791.jpg
Phase 3 of La Paz metallurgy work is now underway
American Rare Earths Ltd's (ASX:ARR) (FRA:1BHA) new samples from the La Paz Project in Arizona, USA, have returned grades 47% higher than the average JORC-compliant resource estimate of total rare earth elements (TREE).
A total of 32 samples gathered last quarter were sent for metallurgical testing at the Saskatchewan Research Council facility in Canada with the composited grade recorded at 552 parts per million TREE - well above the cut-off grade of 300 ppm TREE in the resource estimate.
Additionally, the composited grade of scandium in these same samples was 16 ppm.
Shares have been as much as 18 per cent higher to A$0.105 intra-day.
Phase 3 metallurgy work underway
Additional samples for metallurgical testing were also collected in newly acquired claim control areas to the project's southwest and are awaiting analysis.
As recommended by WOOD PLC, the metallurgy program will be undertaken in a sequential manner, initially to determine if the ore can be successfully upgraded into a viable concentrate for treating in the refinery, followed by batch refinery test-work (acid bake, water leach and precipitation).
The company believes the results may indicate the possibility that the ore body extends several kilometres with an area of alluvial cover over its centre as indicated by robust surface sample results similar to those in the maiden resource area.
Alternatively, this pattern may represent the opportunity for a second, separate resource area.
The upcoming drilling in areas southwest of the resource area are intended to assist the company understand which, if either, of these options may exist.
Drill campaign 'rig ready'
The core drilling program preparations for La Paz are well advanced with the following goals achieved prior to the pending final approval:
Timberline Drilling Inc has been engaged and a deposit paid;
Nine core drill locations identified (50% more than the original plan) to 2x the depth of the resource;
Biological survey completed and accepted by regulatory officials;
Archaeological survey completed and accepted by regulatory officials;
Permit applications have been approved by the Bureau of Land Management and Arizona State Land Department; and
Drill pads have been marked and scraped level, ready for drill rig mobilisation to each site.
La Paz mineral resource
The project was first drilled in 2011 when the maiden resource was established via 195 extremely shallow percussion drill holes to 30 metres.
In 2020, this data was reviewed to confirm the previous defined resource estimate of 128.2 million tonnes at 373.4 ppm (0.037%) total rare earths elements (TREE).
Emerging rare earths producer
American Rare Earths is emerging as an alternative international supply chain to counter China's market dominance of a global rare earths market expected to balloon to US$20 billion by the mid-2020s.
As a large tonnage, bulk deposit, La Paz is also potentially the largest, rare earths deposit in the USA and benefits from containing very low penalty elements such as radioactive thorium and uranium.
The company plans to deliver its first preliminary economic assessment for La Paz late in 2021 and is working with leading US research institutions to have La Paz's mineral profile incorporated into emerging US advanced rare earth processing technologies.
ARR is also acquiring a second US rare earths asset, Laramie project in Wyoming, with the transaction due to be completed by mid-2021.
Antwort auf Beitrag Nr.: 67.212.711 von Montekaolino am 26.02.21 08:46:53
aus Hotcopper.com
Amigo, and other new shareholders, welcome and my advice is to be patient. I'll fill you in with some background, which may help explain our position. One month ago, ARR issued about 40 million new free shares to shareholders who had taken up the SPP cap raise during the very low time of Chirstmas/New Year of 2019-2020 (when the shareprice was about 1.5 cents). Those shareholders who took up the offer, got an issue of 1 new share for 8 shares if they held the SPP shares for 12 months. Today it sounds like an incredible offering, but BPL (as ARR was called in those days) couldn't fill the SPP! Even though they extended the deadline several times! It was a loyalty share bonus for long suffering shareholders (like myself) who had gone through some very tough years caused by two things: 1. collapse of the cobalt price and 2. the barney with Cobalt Blue. ARR won its battle, handsomely, with Cobalt Blue but during the long period of dispute, the shareprice fell from about 10 cents to as low as 1.2 cents (see the chart below). My point is, and sorry for taking time to get there, is that "old" shareholders who received the bonus free shares about one month ago, could be selling many of them in order to lower their risk and reduce their average price. (I admit that I sold a few, but still hold a good handful.) You may have noticed that while this selling has been going on, with over 1 million shares trading per day, the shareprice has oscillated around 10 cents with pretty good support. My feeling is that once the share register has adjusted to the new group of investors, we will be just about ready to hear some good news from ARR and the shareprice will resume its upwards climb. So patience is the key here, IMO. ARR is in a unique position and it is still in the discovery stage, even though the Chair Creag O'Connor has said that the team aims to get this company to the mining stage asap. So, a market cap of $30 today, may be a whisker of what it will be in 12 months or so. If you got this far, thanks for listening and good luck.
It's early days in business development for ARR compared to Lynas. Can't really compare the two. One is actually producing while ARR is still exploring. Hopefully further announcements over the next 6-12 months will move the share price forward. You'd expect anything that confirms any resource upgrade or mining viability will push the price higher in order of magnitude. That's the time you want to be onboard as it's where the biggest gains will be found.
Antwort auf Beitrag Nr.: 67.157.850 von Montekaolino am 23.02.21 14:17:54
Info aus Hotcopper.com
Potential scandium upsideThere is more than 1,600 tonnes of high-value scandium contained in the La Paz resource of 28.2 million tonnes containing 95.4 million pounds of REE, which Ecclestone said could make a meaningful contribution to the economics of the project.Scandium is relatively rare with total annual production of 25 tonnes and it's very highly valued and priced at over US$1,000 per kilogram.While the broker cautioned that pricing was opaque as the market was virtually non-existent, he noted that up to two-thirds of La Paz's revenue at current prices was expected to come from scandium.The main use for scandium is in solid oxide fuel cells but it could also potentially be used as a light-weighting alloy with aluminium, particularly in aerospace but also possibly in EVs.The broker said: "The problem is currently a supply issue with no primary mines, and that the bulk of production comes as a by-product from titanium streams (or more recently from a nickel-cobalt mine in the Philippines)."This has produced a chicken-and-egg dilemma for aerospace majors who will not tool up for scandium-aluminium componentry if they cannot be guaranteed a reliable and substantial supply of scandium."The most recent development in the space has been RTZ talking of moving to commercial production in Canada from its titanium streams there."This potentially will reduce the scandium price, but conversely spur potential demand by creating a further, reliable source of supply (from a major)."This ultimately will be a positive for ARR in marketing the output of
La Paz by turning a nice metal. QUOTE Scandium credits will play a strong role in ARR's success IMO.
do not advertise external links.au/companies/news/942271/american-rare-earths-uniquely-positioned-at-the-table-when-the-next-ree-recovery-gains-traction-hallgarten--company-942271.html
Durchsuchen
Beitrag schreiben
American Rare Earths Limited