Xbrane should triple in next 12 months
eröffnet am 22.04.21 16:58:48 von
neuester Beitrag
22.04.21 16:58:48
von
ISIN: SE0007789409 | WKN: A2ADY1 |
Symbol: 7XB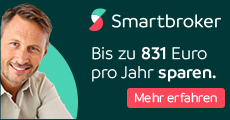 Xbrane Partners With Bausch & Lomb To Enter USD 12 Billion Market

Summary
Low-Risk Field - Biosimilars have a 95% FDA approval success rate (36/38 cases). Only two Indian frauds did not pass.

Big Market - Xbrane developed a biosimilar product to Lucentis (produced by Roche) with annual revenues of USD 3 billion, with a total market size of USD12 billion.

Strong Partners - Xbrane partnered with Bausch & Lomb for the US market and with Stada for Europe. Their strong distribution network should secure quick gains of 30-50% market share.

Catalyst in one month - The final data for the Phase 3 study are due to be published in May. Today Xbrane scheduled its Investor Day for 5/17.

Brokers estimate the share price should triple by the product launch within two years. Very attractive risk-reward profile.
Bio-Pharma Precision Medicine - Icon
Photo by Shivendu Jauhari/iStock via Getty Images
Investment Summary
Xbrane Biopharma is a commercial phase Swedish USD 200 million market cap that has partnered with Bausch & Lomb and Strada to bring Xlucane to the USD12 billion target market. Xlucane is a biosimilar to Lucentis produced by Roche (OTCQX:RHHBY). The Phase 3 topline data are due by May/June. Based on the preliminary read-out, the analysts estimate a 90% success rate. The follow-up FDA approval is low risk - historically, 95% of biosimilars obtain FDA approval. Analysts forecast that the share price should more than triple from today's level by the start of the commercialization. Very attractive risk-reward. Xbrane is listed on Nasdaq Stockholm under the ticker XBRANE.

What are Biosimilars
Biosimilars are a generic version of off-patent Biological drugs. Biological drugs are highly effective protein drugs produced in living cells.

Since the 1970s, biological drugs have revolutionized the treatment of serious diseases such as diabetes, multiple sclerosis, cancer, and more recently, also arthritis, skin and eye diseases. The size and complexity of the proteins which constitute active pharmaceutical ingredients (APIs) in biological drugs is much higher compared with traditional small molecules which are produced through chemical synthesis. A small molecule, such as Aspirin, has a weight of 180 Daltons compared with ranibizumab, the active pharmaceutical ingredient in Lucentis®, which has a mass of 48,000 Daltons.

Biosimilars are approved pharmaceuticals similar to a biological reference product in terms of quality, safety and efficacy. They are approved in highly regulated markets such as the EU and the US via stringent regulatory pathways following a loss of exclusivity of their originator reference products. The development of biosimilars requires deep expertise in protein expression, purification, analytics as well as clinical and regulatory aspects.

The biosimilar market size is estimated to grow 25% pa over the next five years.

Biosimilars have a 95% FDA approval rate = very low risk of failure.
Out of 38 applications, the FDA approved 36, which makes the FDA approval probability close to 95%. The only two cases not approved were two frauds by Indian companies.

The high success rate is based on the simplified approval process. Novel drugs have to pass three phases of studies which takes 10-12 years to bring a drug to the market, and the success rate is around 10%.

Biosimilars have to pass only Phase 1 and Phase 3. Biosimilars need to only document that the biosimilar has identical protein as the originator and has a highly similar effect. Phase 3 represents a study of the effect of the original and biosimilar and comparing effects of those two on a sample of patients.


Source: Xbrane Presentation

Introduction to Xbrane Biopharma
Xbrane has been working in the biosimilar field since 2008. Since 2016, Xbrane has been working on Xlucane. In 2018 it partnered with Strada and in 2020 with Bausch & Lomb. Apart from Xlucane, the company is developing four other products.

There is a very good video on Xbrane's website that introduces the company in 12 minutes.


Source: Xbrane Presentation

Xlucane - game-changing product for Xbrane
XlucaneTM is a biosimilar to the original drug Lucentis®, that is used to treat a number of serious eye diseases: wet age-related macular degeneration (AMD), diabetic macular edema (DME), diabetic retinopathy (DR) and retinal vein occlusion (RVO). The treatments for the above diseases had sales of more than USD 12 billion in 2020 and has grown by over 10% annually in recent years. The patent for Lucentis expired in 2020 in the US and will expire in 2022 in the EU.

Full 583 patient recruitment for the Xplore study was achieved in November. Xbrane will, in agreement with the EMA and FDA, apply for market approval for XlucaneTM in Europe and the US, based on an interim read-out performed when the last patient has reached month 6 in the treatment schedule. This should happen in May 2021. The company is now actively working on the commercialization of the product. The product launch is scheduled to take place in 2022.


Source: Xbrane Presentation

Strong Partners to Commercialize Xlucane
Xbrane will distribute Xlucane through Bausch & Lomb in the US. Bausch & Lomb has a relationship with 2500 clinics that currently prescribe Lucentis. The strong relationship should enable quick adoption of Xlucane in the US.

In Europe, Xbrane partnered with biosimilar specialist Stada.

The quick adoption of Xbrane is crucial, as there are rival biosimilars that will at some point enter the market. Xbrane believes that they are one year ahead of the competition.


Source: Xbrane Presentation

Xlucane could gain 30-50% market share within the first year after the launch
Historically, the adoption rates for biosimilars have been fast. For example, Avastin and Herceptin biosimilars reached a 40% market share within just one year. Trastuzumb adoption was significantly faster. See below for an illustration.


Source: Pareto research

As with generics, the quick penetration is driven by the price differential. Biosimilars are typically launched with a 20-40% discount vs. the reference biological drug improving the accessibility of the treatments significantly and generating massive cost savings for private and public payors. The results can be seen clearly as the number of treatment days per capita has increased significantly as biosimilars are entering the market.

Xlucane is expected to generate a net income of EURO 100 million three years after launch
Assuming a 25% market share and a 50% discount and assuming the agreed cost and profits split with the partners, the company says Xlucane should generate a net income of EURO 100 million within three years from the launch.


Source: Xbrane presentation

The section above demonstrates that other biosimilars have gained a substantially higher market share in a substantially shorter period. Avastin and Herceptin biosimilars reached 40% market share within just one year. If you assume a linearity and market share of 40%, the related net profit would increase to EURO 160 million.

The company assumes to gain such market share over a three-year period. The track record of the above-mentioned Avastin and Herceptin indicates that this could be achieved at a much faster rate, especially due to strong commercialization partners Bausch & Lomb and Strada.

Risks
There are two major risks: failure of the study and failure in the FDA approval process. Historically, 78% of all biosimilars pass Phase 3, and 95% of FDA applications are successful. The analyst estimates that the risk of Xlucentis failure is very, very low.

Today's Announcement Further Reduces the Risks
Today Xbrane announced that they will hold its Investor Day on May 17. In my view this is very positive:

What we know: They are getting their Phase 3 study results gradually. We know that the last patient was recruited in November, the study takes 6 months, therefore the last results should be available in May.
Investor day vs. press release – in my experience, when companies want to announce a big good news, they will use an investor day. If they are about to announce a bad news, they will share a press release. You rarely announce a bad news on an investor day.
Implications – If the above is correct, I believe that today's announcement could indicate that the Phase 3 results are positive and that the good news would be announced on that day. Of course there is a risk. If you look at Biosimilars – XBrane on their web, they show a graph that biosimilars have a Phase 3 success rate of 78%. I believe that today's XBrane capital day announcement brings this number well above 90%.
Valuation
Pareto Securities has a year-end price target of 157 SEK per share, which represents 75% upside from the current share price. Pareto's base case valuation when the production commences in 2022 is 316 SEK per share - which is 350% of the current share price.

If you look at the company's estimate of net profit of EURO100 million in 2025 (approximately 1000 million SEK), then the company is currently trading below 2 times 2025PE. If you take my assumption of faster penetration at a higher rate, the company would be trading at 1.25 2023PE. In such a situation, the upside would be significantly above Pareto's target price of 316 SEK per share. I believe the Pareto estimate is quite conservative. If the company is able to achieve the same penetration as the mentioned products did, the valuation could be a double of Pareto's estimate.

Please note that we are valuing the company only on its most advanced product. There are four other products that the company is working on. As time progresses, those products would be gaining value too.

Conclusion
Xbrane offers a very attractive risk-reward. The 95% FDA approval rate for biosimilars reduces the risk of FDA failure. The preliminary data indicate a very high chance of positive Phase 3 study results. Pareto estimates 350% upside potential by commercialization in 2022. My analysis based on company records shows that the upside could be substantially higher.
Beitrag zu dieser Diskussion schreiben
Xbrane should triple in next 12 months