OTC-BB Freaks aufgepasst! - 500 Beiträge pro Seite
eröffnet am 06.04.06 10:49:16 von
neuester Beitrag 06.04.06 22:04:44 von
ISIN: US50105X1063 | WKN: 936321 |
Symbol: KNOS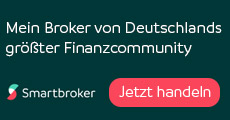 Ich habe eine Wert für euch ausfindig gemacht,der das Zeug zumindest zum 100%ter,wenn nicht gar zum "tenbagger" hat.
Ein Blick auf den Chart verdeutlicht die "explosionsgefahr":
http://www.kronosati.com/
Gestern gab es "news":
http://biz.yahoo.com/pz/060405/96879.html
Auszug:
" the Institute said it believes that the Kronos' devices are capable of sterilizing and destroying air that may be contaminated with other microflora, including Avian (Bird) Flu and Severe Acute Respiratory Syndrome associated corona virus (SARS-CoV)."

Ein Blick auf EMERGENCY FILTRATION:
verdeutlicht das Potential.
Gruss B.
P.S. natürlich sollten bei OTCBB Werten nur mit "Spielgeld" hantiert werden!
@buddah

schaun mer mal was draus wird
Die Nachrichten der beiden letzen Tage hören sich nicht schlecht an. Arbeits selbst in der Kraneknhausszene. Wenn man das richtige Produkt anbieten kann, dann kann man dort auch noch GEld verdienen.
Kronos Completes First Milestone for Air Purification Devices for Medical Institutions
BELMONT, Mass., April 5, 2006 (PRIMEZONE) -- Kronos Advanced Technologies, Inc. (OTCBB: KNOS) announced today that its Russian business partner, EOL, LLC, has successfully achieved the first milestone in developing Kronos-based air purification devices for medical facilities and is currently ahead of schedule as EOL manages toward a product launch in the Fall of 2006. EOL has completed the product design and initiated product development. Having completed the electronics and purification arrays in conjunction with Kronos, EOL is positioned to begin product certification by the Russian Research Institute of Medical Equipment for use of the Kronos-based products in medical facilities, the first such certification to be received for the Kronos technology.
"We are pleased that EOL is working so effectively to get a commercial product to market for the Commonwealth of Independent States' (CIS) medical community," said Kronos President and Chief Executive Officer Daniel R. Dwight. "They expect to have a prototype completed in April and anticipate the commencement of production this Summer."
The development of the airborne disease fighting product comes amidst rising concerns about poor air quality, increased rates of in-hospital infection and growing worldwide concern about the spread of Avian Flu and its projected impact on business.
Tests conducted by The Disinfection Research Institute Sterilization Laboratory in Moscow found that the Kronos air purification technology achieved 100% decontamination in a room contaminated with strains of airborne bacteria spores (Staphylococcus aureus strain 906 (S. aureus) and Bacillus cereus strain 96 (B. cereus)). Other tests by The Institute for Veterinary Medicine in the Ukraine found that Kronos' technology sterilized and destroyed air contaminated with Anthrax and E.Coli (Bac.anthracis K-79Z and E.coli M-17). According to studies published by the Moscow State Medical University, E.coli and S. aureus. are the leading causes of in-hospital patient infection in Russia with as many as 5% of all admitted patients becoming infected. Based on these findings and additional ongoing testing, the Institute said it believes that the Kronos' devices are capable of sterilizing and destroying air that may be contaminated with other microflora, including Avian (Bird) Flu and Severe Acute Respiratory Syndrome associated corona virus (SARS-CoV).
Dr. Mikhail Shandala, Director of the Disinfection Research Institute Sterilization Laboratory who oversaw the Moscow testing previously noted that the Kronos-based product will help medical organizations fight the spread of in-hospital infection, decrease the length of hospital stays and reduce patient treatment costs.
In January 2006, Kronos licensed its technology to Korolev-based EOL, a Russian Federation corporation, to produce, market, and distribute commercial air purification products, bacteriological and virus destruction devices and space heaters in select CIS states including Russia, Ukraine, Kazakhstan, Moldova and Byelorussia. EOL plans to assemble the finished products in Russia from components supplied both locally and from contract manufacturers in China.
About Kronos Advanced Technologies, Inc.
Through its wholly-owned subsidiary, Kronos Air Technologies, Inc., Kronos Advanced Technologies has developed a new, proprietary air movement and purification system that utilizes state-of-the-art high voltage electronics and electrodes to silently move and clean air without any moving parts. Kronos is actively commercializing its technology for standalone and embedded products across multiple residential, commercial, industrial and military markets. Kronos' technology is versatile, energy- and cost-efficient and exhibits multiple design attributes, creating a broad range of applications. The Company's business strategy includes a combination of building internal capabilities, establishing strategic alliances and structuring licensing arrangements. Kronos Advanced Technologies is located in Belmont, MA. More information about Kronos Advanced Technologies is available at www.kronosati.com.
Forward Looking Statements
With the exception of historical information contained in this press release, this press release includes forward-looking statements and comments. Such statements are necessarily subject to risks and uncertainties, some of which are significant in scope and nature beyond the Company's control. Forward-looking statements, by their nature, involve substantial risks and uncertainties. As a result, actual results may differ materially depending on many factors, including those described above. The Company cautions that historical results are not necessarily indicative of the Company's future performance. Other risks are summarized under the caption "Factors Affecting Kronos' Business and Prospects" in the Company's Annual Report on Form 10-KSB for the year ended June 30, 2005 as filed with the Securities and Exchange Commission.
The Kronos Advanced Technologies, Inc. logo is available at:
http://www.primezone.com/newsroom/prs/?pkgid=1888
CONTACT: Kronos Advanced Technologies, Inc.
PR Contact:
Patty McDonough Kennedy
Kennedy Spencer
212-828-6266
The Wall Street Group, Inc.
IR Contact:
Ron Stabiner
212-888-4848
Daniel R. Dwight Elected to SatCon's Board of Directors
BOSTON--(BUSINESS WIRE)--April 6, 2006--
SatCon Technology Corporation(R) (Nasdaq NM: SATC), a developer and manufacturer of power electronics and motors for the alternative energy markets, today announced that Daniel R. Dwight has been elected by shareholders to serve on its Board of Directors. Mr. Dwight is Director, President and Chief Executive Officer of Kronos Advanced Technologies (OTCBB: KNOS), a publicly traded high technology company based in Belmont, Massachusetts.
Prior to Kronos, Mr. Dwight spent nearly 20 years at General Electric Company, assuming various domestic and international positions in GE's industrial businesses and GE Capital. Mr. Dwight provided strategic and business development leadership at multiple global locations, including defining strategic vision, formulating business plans and developing commercial financing and private equity investments across the Asia Pacific Region.

Mr. Dwight has an MBA in Marketing and Finance with Honors from The University of Chicago Graduate School of Business and a BS in Accounting with Honors from the University of Vermont.
"We're very pleased to be able to add Mr. Dwight to SatCon's Board of Directors," said David Eisenhaure, SatCon's Chairman and Chief Executive Officer. "Dan is credited with turning Kronos, an early stage technology company, into a viable operating business, by providing leadership, vision and strategic direction. His proven international business and financial expertise will help us significantly during the next phase of growth at SatCon."
About SatCon Technology Corporation
SatCon Technology Corporation is a developer and manufacturer of electronics and motors for the Alternative Energy, Hybrid-Electric Vehicle, Grid Support, High Reliability Electronics and Advanced Power Technology markets. For further information, please visit the SatCon website at www.satcon.com.
Statements made in this document that are not historical facts or which apply prospectively are forward-looking statements that involve risks and uncertainties. These forward-looking statements are identified by the use of terms and phrases such as "believes," "expects," "plans," "anticipates" and similar expressions. Investors should not rely on forward looking statements because they are subject to a variety of risks and uncertainties and other factors that could cause actual results to differ materially from the Company's expectation. Additional information concerning risk factors is contained from time to time in the Company's SEC filings. The Company expressly disclaims any obligation to update the information contained in this release.
Source: SatCon Technology Corporation
Beitrag zu dieser Diskussion schreiben
Zu dieser Diskussion können keine Beiträge mehr verfasst werden, da der letzte Beitrag vor mehr als zwei Jahren verfasst wurde und die Diskussion daraufhin archiviert wurde.
Bitte wenden Sie sich an
feedback@wallstreet-online.de
und erfragen Sie die Reaktivierung der Diskussion oder starten Sie eine neue Diskussion.