Terreno Res ehem. Mega Moly Inc. - Molybdän-Explorer an der TSX-V - 500 Beiträge pro Seite
eröffnet am 01.12.07 14:29:10 von
neuester Beitrag 12.07.08 17:32:15 von
WKN: A12GDX |
Symbol: TNO.H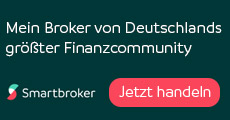 Neuigkeiten zur Terreno Resources Aktie
Beitrag schreiben
Durchsuchen
About MegaMoly

MegaMoly\'s strategy is to build shareholder value through acquisition, exploration and development of molybdenum projects around the world. This strategy has been developed by a synthesis of MegaMoly\'s core skills in project evaluation, structured acquisition, finance, exploration, project development and operations, areas where MegaMoly executives have significant experience.

MegaMoly will employ a 3-pronged strategy to maximise value for shareholders:


* Rapidly develop the wholly-owned Magura Molybdenum/Tungsten Project
* Continues investigations into further acquisitions of molybdenum deposits
and projects
* Execute a strategy of acquiring assets in industries downstream of
primary molybdenum production, to take full advantage of molybdenum demand.

The Magura Project is located in central Slovakia. It hosts a porphyry-style molybdenum-tungsten deposit called Ochtina-Rochovce with inferred resource as follows:


-***-

Ochtina-Rochovce Inferred Resource, August 2006, ACA Howe International
------------------------------------------------------------------------
Limite0.04% Cut-off Grade Tonnes Grade Contained Metal
------------------------------------------------------------------------
Molybdenum 125,134,000 0.062% 171.0 million lbs
------------------------------------------------------------------------
Tungsten 30,243,000 0.046% 30.7 million lbs
------------------------------------------------------------------------

-****-
Antwort auf Beitrag Nr.: 32.637.930 von HuskyEnergy am 01.12.07 16:54:07
MegaMoly ist erst seit dem 29. November an der TXS-V gelistet - am 28. November wurde ein PP als News veroeffentlicht:
Mega Moly 30-million-share private placement
2007-11-28 17:47 ET - Private Placement
The TSX Venture Exchange has accepted for filing the company's reverse takeover, which includes the following transaction.
Private placement -- non-brokered
The TSX Venture Exchange has accepted for filing documentation with respect to a non-brokered private placement announced May 2, 2007.
Number of shares: 30 million
Purchase price: 11 cents per share
Warrants: 30 million share purchase warrants to purchase 30 million shares
Warrant exercise price: 22 cents for a one-year period
Hidden placees: 26
Insider participation: Longview Capital Partners Inc., 10 million; Damien Reynolds, 909,091; Pinetree Resource Partnership, 10 million
Finder's fee: 850,000 shares payable to C3 Energy Inc. (Mani Chopra) as a finder's fee in connection with this transaction
The exchange has been advised that the above transaction, approved by shareholders on Nov. 5, 2007, has been completed.
---
Longview haelt 30 Mio. Shares also ca. 50,6%
Pinetree meines Wissens 10. Mio. Shares
BL
Antwort auf Beitrag Nr.: 32.638.239 von boersenbrieflemming am 01.12.07 18:35:49
Meinst du die hier ?
http://www.tsx.com/HttpController?GetPage=QuotesLookupPage&D…
Symbol Last Trade $ Change % Change Volume Exchange*
MGY
0.650
-0.090 -12.16 31,500 V
Die geben 30 Millionen Aktien zu 11 Cent raus, plus 30 Millionen Warrants zu 22 Cent. Aber der letzte Kurs liegt bei 65 Cent.
Das kann ja so nicht bleiben.
Siehe OTL
Letztes Jahr 14 Millionen Aktien zu 10 Cent. Kursverlauf sollte dir bekannt sein.
Und wieder Longview Capital Partners Inc.
Antwort auf Beitrag Nr.: 32.638.574 von Plobby am 01.12.07 20:30:22
Also Kursziel 11 canadische Cent!
Eine Lügenbude mehr am Markt und sonst nichts!

Antwort auf Beitrag Nr.: 32.639.126 von Albatossa am 02.12.07 00:18:13
Hättest du geschwiegen, wärst du ein ........ geblieben !
Mega Moly names management

Mega Moly Inc (C:MGY)
Shares Issued 59,287,085
Last Close 12/27/2007 $0.70
Friday December 28 2007 - News Release
Mr. Stephen Stine reports
MEGAMOLY INC. ANNOUNCES MANAGEMENT TEAM AND ADVISORY GROUP
Mega Moly Inc. has made changes to its management team and the initial members of the molybdenum advisory board of the company. The directors, management and the molybdenum advisory board of Mega Moly, have substantial experience in the molybdenum industry. Mega Moly also has access to Longview Technical, a group of over 30 global mining and exploration experts in the fields of geology, metallurgy, mining, and civil engineering and environmental.
Key management
Damien Reynolds, 40, director, executive chairman of the board
Mr. Reynolds has been involved in the junior resource sector for over 23 years. Currently chairman, chief executive officer and director of Longview Capital Partners, chairman and chief executive officer of Buffalo Gold Ltd., former chairman, chief executive officer and president of Tournigan Gold Corp., and serves as a director of several resource companies, ranging from mining and natural gas to renewable energy. Mr. Reynolds gained industry knowledge through founding, investing in and serving on the boards of a number of public exploration companies. Mr. Reynolds has an impressive track record with projects of merit around the world and for his ability to raise capital for junior companies.
Steve Stine, 60, director, president and chief executive officer
Mr. Stine has extensive experience in molybdenum and molybdenum byproducts development and operations at Amax (Climax), Southern Peru Copper Corp. (Cuajone), United States Borax (Quartz Hill) and Cyprus Minerals (Thompson Creek, Sierrita). Mr. Stine is a mining executive with 35 years of officer, director, manager, mine development and operator experience. Mr. Stine graduated from the Colorado School of Mines in metallurgical engineering, and holds professional engineer status in Colorado and Minnesota. Mr. Stine has experience with Mo, Cu, Au, Ag, PGMs, U and base metals in open-pit and underground operations in United States, Canada, Mexico, Latin America, South America, Europe, Africa and Asia. Mr. Stine was vice-president of corporate development for Tournigan Gold Corp. in Slovakia. His direct molybdenum experience includes:

° Climax molybdenum mine -- Metallurgist and operations supervisor in crushing, concentration, regrinding, roasting conversion and tungsten/tin byproducts;
° Cuajone copper-molybdenum mine -- Assistant concentrator superintendent, managed the construction and start-up of the first commercial inert gas byproduct moly flotation plant;
° Quartz Hill molybdenum project -- Project metallurgist for pilot plants and design of the concentrator, roaster conversion and moly chemicals facilities for a detailed feasibility study;
° Thompson Creek molybdenum mine -- Manager for the concentrator and leach plant. Managed design and construction of a high-grade circuit;
° Sierrita copper-molybdenum mine -- Operations manager.
Mark Dugmore, 42, vice-president exploration
Mr. Dugmore is a highly experienced exploration executive (geologist) with a record in commercial opportunity realization and value creation in mineral exploration. Expertise includes company founding, portfolio development, promotion and capital raising for junior public companies and leading personnel. Former manager -- global base metals exploration for BHP Minerals, international exploration manager and exploration/mine geologist for BHP Australia/Asia Division. Previously research analyst for ABN AMRO, founded Gold FX Ltd. and was general managing for Lodestone Exploration Ltd. Currently vice-president exploration for Buffalo Gold and co-leader of Longview Technical. Personal discovery record of two million ounces gold and 500,000 tonnes of copper. Holds a bachelor of science and a master of science in Geology, MAusIMM and MAIG. Mr. Dugmore has 23 years experience in the minerals industry.
Molybdenum advisory board
Mega Moly has recruited a distinguished group of people with molybdenum industry experience and is in the process of adding more advisers.
John W. Goth
Mr. Goth spent 32 years with AMAX where he was senior executive vice president and member of the executive office of AMAX. Mr. Goth was in charge of AMAX's metals group which included nine separate divisions and president of the AMAX (Moly) division. Mr. Goth has had extensive experience in foreign markets, especially in Europe and Japan.
Dr. Deepak Malhotra -- extractive metallurgy
Mr. Malhotra spent 17 years with AMAX Research and Development. Mr. Malhotra has 35 years experience in mineral processing, extractive metallurgy and mineral economics. He holds a bachelor of science and master of science in metallurgical engineering and a doctorate in mineral economics. Mr. Malhotra is a molybdenum processing expert with over 20 molybdenum publications out of 60 total publications and holds four United States patents.
Dr. Mahesh Jha -- molybdenum conversion and moly chemicals
Mr. Jha spent 19 years with AMAX Research and Development. Mr. Jha has 30 years of experience with emphasis on technical management of projects aimed at development of new processes and products in non-ferrous metals, inorganic chemicals and coal areas. Mr. Jha pioneered the technology to produce high-value molybdenum chemicals from low-grade molybdenite concentrates. Mr. Jha is a molybdenum chemicals expert with 60 publications and holds 13 United States patents.
Jeff Stibbard, PEng, EPCM
Mr. Stibbard is founder and president of JDS Energy & Mining Inc., which provides project development, construction management and contract mining services to resource, diamond and energy companies. Mr. Stibbard was general manager of mining and manager of mine construction for Albian Sands Energy Inc., where he was responsible for the design, construction and operation of the 450,000-tonne-per-day Muskeg River oil sands mine. Mr. Stibbard was mine manager, project superintendent and production engineer for BHP Diamonds, where he was responsible for the design, construction and operation of the 100,000-tonne-per-day Ekati diamond mine in Canada's Arctic.
Longview technical services
Longview Technical has a worldwide group of over 30 mining and exploration specialists with experience in all commodities, and all stages of mining from project selection to production. The members of the engineering and evaluation section alone have worked on projects with value in excess of $34-billion. Specific personnel with molybdenum experience include:

° George Leary -- 18-year staff geologist for AMAX (Climax, Henderson), helped acquire Carmine Mo deposit for Union Oil and Gas;
° Brian McEwen -- Feasibility at petaquilla vopper-moly deposit in Panama;
° John Fox -- Metallurgical consulting at Endako Mo mine, British Columbia
° Bob Skrzeczynski -- Evaluation of Sangdong W-Mo project for Oriental Minerals and previously manager exploration for BHP Minerals for porphyry-style properties in SW Pacific-Australia;
° Joe Ringwald, PEng, engineering on Pebble Cu-Au-Mo (Alaska) and Malmberg Mo (Greenland).
© 2007 Canjex Publishing Ltd.
Mega Moly Inc. Grants Stock Options

2/6/2008

Vancouver, BC February 06, 2008

FSC / Press Release


Mega Moly Inc. Grants Stock Options

Vancouver, British Columbia CANADA, February 06, 2008 /FSC/ - MegaMoly Inc. (TSX - VX: MGY), (the "Company") advises that it has granted incentive stock options to certain directors, officers and consultants of the Company, entitling them to purchase up to 3,100,000 common shares of the capital stock in the Company at a price of $0.45 per share for the next 5 years.

The above is subject to regulatory approval.

On behalf of the Board of Directors

"Stephen Stine"
President
Chief Executive Officer & Director


For further information, please contact:

Stephen Stine
Tel: 604.688.8316
Email: sstine@megamolyinc.com
Antwort auf Beitrag Nr.: 32.639.126 von Albatossa am 02.12.07 00:18:13
He ... du hast dich um einen Cent vertan.
Date Close High Low Volume
Jun 03 0.120 0.120 0.120 0
Jun 02 0.120 0.120 0.120 0

Nächstes Mal etwas genauer bitte. ...

Beitrag zu dieser Diskussion schreiben
Es handelt sich hier um eine ältere Diskussion, daher ist das Schreiben in dieser Diskussion nicht mehr möglich. Bitte eröffnen Sie
hier
eine neue Diskussion.