David Bond von Silverminers zu SOLTERA MINING - 500 Beiträge pro Seite
eröffnet am 09.01.08 21:36:45 von
neuester Beitrag 14.04.08 16:08:52 von
ISIN: US83437G1031 | WKN: A0MTAL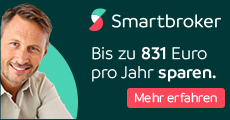 Neuigkeiten zur Soltera Mining Aktie
Heute erste Einschätzung von David Bond der Minenlegende aus dem Silver Valley zu Soltera Mining (A0MTAL):
http://www.silverminers.com/
The Wallace Street Journal
By David Bond, Editor
The Silver Valley Mining Journal
Argentine Gold And A Lonely Lady
Santa Catalina, Jujuy Province, Argentina – It's a fair hitch up to where we were in the heights of the Andes, a two-hour flight north out of Buenos Aires to the high plains of Jujuy, an easy four hours' drive further north across the Tropic of Capricorn on the freeway to La Quiaca, then another two hours' run up along wide gravel roads (we call such roads "improved highways" here in Idaho) to Santa Catalina, beyond which, still along a very passable road, is a mine called the El Torno, which began yielding gold to the natives perhaps a millennium ago, sat idle for awhile, got poked with good results by Puma and Penoles not even a decade ago, and now is in the hands of a seriously inexpensive but heavily talented company called Soltera, the naming of which is a pleasant story, and the CEO of which is a delight to meet.
The high plains of Jujuy (pronounced coo-COO-ie) Province are a story in and of itself, not befitting a mining rant perhaps – but we will go there anyway. Although you are at an altitude higher than the top of Mt. Rainier, it's warm and flat and green here in the Argentine summer, and energized power lines run everywhere. Sugar cane, alpaca meat, vicuna fur, cattle, sheep, beans, fruit, tobacco and iron and salt mining help drive Jujuy's economics. But gold, silver and copper always have been Jujuy's staples, and up here with Soltera, we are just three klicks from Bolivia and Potosi. The mining ethic of this region is such that, a couple of years ago, the miners here went on strike to protest the presence of ecotourists who, they said, were littering the place up and trashing some of the mine workings. The government relented after two months and kicked the greenies out.
Argentina itself – another story not suitable for a mining rant but we are going there anyway – is a success story in itself. Measure Argentina by any standard: literacy, education, life expectancy, GDP growth, per-capita income, and it tops most of South America and a good portion of Europe as well. The country has weathered the 2001 financial crisis when the Argentina peso was un-pinned from the U.S. dollar and fell by 75 percent literally overnight; it now enjoys a stable and democratically elected government and an economic growth rate to rival China's, and has fully repaid its IMF ("Dirty MF" in the words of singer Bruce Cockburn) and World Bank loans. So Argentina approaches the second decade of the third millennium a democracy that is resource-rich, debt-free, and loaded for bear.
And now to our main story: Soltera Mining Corp. itself. Soltera became publicly traded on the OTC:BB as SLTA in mid-2007 and currently stands with 42.5 million shares outstanding (26.5 million of which are restricted at the moment). In this current crazy market milieu, Soltera currently can be had for a niggardly 50 cents. Which puts Soltera, with a market cap of a measly $21 million or so, in charge of at least $380 million worth of Argentine gold.
The El Torno property which we toured with Soltera President and CEO Dr. Fabio Montanari (along with our favourite Swiss, Georg Stangel of Stein-am-Rhein), was sporadically surface-mined by the Incas, then the Spanish and the Jesuits after the New World was discovered by Old Europe, mostly for small nuggets by trenching. A 750-meter adit was driven onto the property by previous explorers, which we explored with the aid of carbide lamps – everybody in Wallace has a carbide lamp on his mantel or on a book shelf, but this was the first time we'd ever actually used one.
The property consists of five mining rights covering a total area of 7,900 hectares (19,521 acres). Soltera has an agreement with the titleholder that includes payments totaling US$350,000 to 30th June, 2010 and an obligation to spend US$1 million on exploration during the first two years of the agreement. Various additional payments can be made to extend the exploration period, and Soltera has an option to acquire the mineral titles.
El Torno languished for most of the 20th Century until Puma Minerals, then Penoles, each undertook an evaluation of the property, beginning in 1997. Puma drilled out, and Penoles subsequently inferred, a resource of de minimus 500,000 ounces of gold, accompanied by silver in a 1:1 ratio, based on a quartz vein system measuring 1.3 km in length and 100 meters in depth, with assays averaging 23 grams/tonne. Penoles further inferred that the vein, which is open at strike and depth, could run as long as 2.5 km and extend as deep 400 meters with the potential for more than 2 million ounces of gold. Grab samples have run as high as 130 grams/tonne disseminated Au in the quartz, Soltera reports.
While the El Torno vein is near the surface, its high grades and structure justify an underground mining operation, starting with a ramp driven from the surface to a depth of 400 meters, CEO Montanari told us. It's further worth mentioning that Puma's and Penoles' resource estimates were based on cut-off grades dictated by the gold price in 2001, right at Brown's Bottom.
Dr. Montanari is something of a legend in Italy, having spearheaded exploration projects in North, Central and West Africa; South America; Europe; Canada; and the U.S., and authored a textbook in use in that country's under- and post-graduate geology courses. He was dispatched by his Italian employers to Argentina a decade ago to evaluate some 50 mining prospects and in the course of that work, came across El Torno, in elephant country just a few klicks from Silver Standard's giant Pirquitas project. When Puma and Penoles dropped out of El Torno after failing to come to terms with its property owner – and at a time when gold was languishing below $300/oz – Montanari picked it up and last year vended it into Soltera. UK-based Dr. Kevan L. Ashworth joined Soltera Mining Corp.'s Board of Directors in September.
During our mid-December visit to El Torno, Montanari had just begun a second round of exploration work on the property preparatory to a Q1 2008 program of trenching and geophysical surveys in order to establish drilling targets for the second quarter. So far, he reports, the news has been encouraging "and suggests that the gold quartz vein is different from previous interpretations and the mineralization could be more widespread than previously thought."
Montanari is more Scottish than Italian in his spending habits, taking low-cost advantage of the "brain drain" of mining engineering and geologic talent leaving the increasingly Marxist environments of Venezuela and Bolivia. "We pretty much have our pick of the best," he said. And he did one smart thing his predecessors at Penoles and Puma neglected to do: worked out purchase terms with the property owner before he went to work on it.
Over a dinner of Argentina's legendary beef in the delightful mountain village of La Quiaca, where we overnighted to and from the mine and whence you can literally walk across the border into Bolivia, Dr. Montanari's Italian, his passionate side, comes through. "You work for other people, you do your very best. But then you come across something that you know you can build yourself, and make it the very best there is. I have found it here in the Andes."
To which we would only add: $380 million worth of gold for $21 million. At 50 cents a share, seems like a no-brainer to us. Oh, and about that name, Soltera. Fabio wanted to call it "Sol Terra" -- meaning sun and earth. But a typo on the way to the web-designer's dropped one of the "r"s, drastically changing the name's meaning. Soltera, turns out, is Argentine slang for a lonely woman. Well, this one's about to get lucky.
http://www.silverminers.com/publications/showpub.aspx?id=793…
witziger Artikel, wird noch interessant werden, der erste Analyst hat Soltera entdeckt.
Antwort auf Beitrag Nr.: 32.999.347 von richardkarlsen am 09.01.08 21:40:41


lonely woman...hopefully this woman will make us rich!
Soltera = Ledige oder einsame Lady in Spanisch

Antwort auf Beitrag Nr.: 32.999.517 von richardkarlsen am 09.01.08 21:47:33
Moin, gestern mal wieder gutes Volumen in den USA....
hoffentlich war das der Startschuß!
Gruß
IIBI
mal schauen was es heute in den usa macht.
Antwort auf Beitrag Nr.: 33.004.268 von richardkarlsen am 10.01.08 11:44:49
bei uns ist nix los, aber wichtig sind die USA.
Dort ist auch Bond sehr gut bekannt als Kenner von Minenaktien.
Gruß
65 cents, Soltera beginnt zu laufen!

Bald sind wir bei 900 Dollar im Gold!
Bid / Ask 0,305 / 0,460

Das ist ein Spread von 50%!
Niemand verkauft, finde ich super!
Ich hätte aber bitte noch 5k, geht das?

Slta sieht charttechnisch sehr gut aus! Sollte bald richtig ausbrechen!
Antwort auf Beitrag Nr.: 33.042.720 von richardkarlsen am 14.01.08 16:33:40
Schau mal:
Mining Expert Interviewed on Site Visit to Soltera Mining Corp.'s Argentina El Torno Gold Project
Metals and Minerals Digest has published an interview with gold and silver mining expert, journalist David Bond. The regular Kitco contributor and award winning journalist makes a compelling case for being long Soltera Mining Corp. (OTCBB: SLTA).
;
NEW YORK, NY, January 18, 2008 /Sector Newswire/ - Metals and Minerals Digest has published an interview with gold and silver mining expert, journalist David Bond following his site visit to Soltera Mining Corp.'s (OTCBB:SLTA) Argentina El Torno gold project.
The full interview may be seen at
http://sectornewswire.com/MandMBondJan08.pdf
Soltera's El Torno Project has a gold-rich quartz vein up to 14 km long and 14 m wide where highly qualified opinion (non 43-101) backed by historic exploration is that characteristics for 2M ounces exists in just one small section of the vein. Mr. David Bond, has recently returned from a tour of Soltera Mining Corp.'s El Torno project. David is an award winning journalist, he is a regular contributor to Kitco, is an expert in the gold and silver mining industry, and he publishes a web site silverminers.com.
Excerpts of Interview with David Bond
Excerpt 1) "David Bond, Mining Expert: It's compelling for two reasons; number one, it's a good exploration play, also it's a very good production play. The mine has historic (non NI43-101) numbers, … Peñoles drilled the thing out ten years ago, they found at minimum a half a million ounces of gold – projecting strike and the depth of the vein there – you're probably looking at a world class deposit. For a company with a market cap like $20 Million you just can't lose."
Excerpt 2) "Metals & Minerals Digest: In some photos we have seen, one photo specifically, you were walking through the stock work I guess, through the tunnels that were built, what were your observations through there?
David Bond, Mining Expert: What impressed me was what confident ground it was. This is very solid ground, it very good ground, the air is good, in other words its not going to be a hassle to mine – you get into some places where you have water issues, you have ratty rock confidence – that's not the case here."
Excerpt 3) "Metals & Minerals Digest: Parts of El Torno was mined in spots by the Incas, Spanish, and the Jesuits back centuries ago using highly primitive means. It has only been recently that Puma and Peñoles went in and used modern exploration methods, they pulled out extremely good drill results, results that if replicated and enhanced upon would certainly warrant mine production.
David Bond, Mining Expert: You know they produced good drill results right from the surface and what company President, Dr Montanari is envisioning is a ramp down a little bit to follow the decline in the vein. If they do that - and again this is free gold, its combined with quartz, you have to crush the quartz to float the gold out of it, but it's a very off the shelf conventional one – there is nothing exotic about it but our requirements very well - It's a no-brainer".
Metals & Minerals Digest: With the technical leadership that Soltera has, Company President Dr. Fabio Montanari is the Geologist, I understand he's located near to the property and is conducting preliminary exploration. You had a chance to meet with Dr. Montanari, any comments from him that might be of interest to our listeners?
David Bond, Mining Expert: Well he's written most of the economic geology text books, they are required reading if you study geology in Europe. He's one of the brightest guys out here, he knows the country, and best of all he has a good relationship … He loves what he does. This guy – I wish we had him up here in Idaho, he's a bright guy.
Metals & Minerals Digest: From what we know about the recent drilling by Puma and Peñoles; Impressive historic numbers were recorded by Puma minerals back in I believe it was the late 90s and their gold values from the main vein were between 5 g/t and 37 g/t and the stockwork system showed up to 23 g/t gold accompanied by silver in the ratio of 1:1. Subsequently Peñoles re-interpreted the Puma Minerals drill data and after further aforementioned work estimated (non 43-101 compliant) that a 1.3 km length of the vein would have the potential for more than 500,000 ounces of gold to a depth of 100 m and that a 2 to 2.5 km length to a depth of 400 m would have potential for more than 2 million ounces (assuming a grade of 10 g/t). I understand the current titleholder had also within the last year mined parts of the upper 2 to 3 m of parts of the El Torno vein and an alluvial deposit near to the vein … now I read "the gold was recovered as particles and micro-nuggets", can you explain that to us?
David Bond, Mining Expert: Well micro particles would be detached from the quartz, it's a free gold cyst, which means the gold is imbedded in the quartz, you have to brush up the quartz – you have to crush it and then float it to get the gold out. Not a difficult thing metallurgic, but you pick up a flight rock you don't realize what you're holding might be gosh … quarter ounce of gold … you just don't know. The preliminary work done by Peñoles and by the others, you have to remember was done at a cut off rate based on 2001 prices and gold was $300 - $280 an ounce."
Excerpt 4) "David Bond, Mining Expert: Well, sit down with your home calculator and figure $20 Million market cap and a potential 3 million ounces of gold, do the division."
The full interview may be seen at
http://sectornewswire.com/MandMBondJan08.pdf
This release may contain forward-looking statements regarding future events that involve risk and uncertainties. Readers are cautioned that these forward-looking statements are only predictions and may differ materially from actual events or results. Articles, excerpts, commentary and reviews herein are for information purposes and are not solicitations to buy or sell and of the securities mentioned. Readers are referred to the terms of use, disclaimer and disclosure located at the above referenced URLs.
SOURCE: Sector Newswire per: MetalsAndMinerals.net and per: Soltera Mining Corp.
editorial@SectorNewswire.com
Additional Disclaimer and Disclosure I Contact I Terms and Conditions I Copyright I Privacy Policy
http://sectornewswire.com/MandMBondJan08.pdf
Antwort auf Beitrag Nr.: 33.032.184 von Lemming500 am 12.01.08 22:11:50
Soltera ist heute in den USA erwacht.

Beitrag zu dieser Diskussion schreiben
Zu dieser Diskussion können keine Beiträge mehr verfasst werden, da der letzte Beitrag vor mehr als zwei Jahren verfasst wurde und die Diskussion daraufhin archiviert wurde.
Bitte wenden Sie sich an
feedback@wallstreet-online.de
und erfragen Sie die Reaktivierung der Diskussion oder starten Sie eine neue Diskussion.
David Bond von Silverminers zu SOLTERA MINING