Wer kennt PSWR? - 500 Beiträge pro Seite
eröffnet am 21.01.10 10:56:24 von
neuester Beitrag
01.02.10 20:37:36
von
ISIN: US7426461023 | WKN: 916361 |
Symbol: PSWR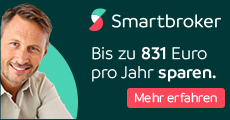 Antwort auf Beitrag Nr.: 38.780.036 von infight am 21.01.10 10:56:24
Moin alter Freund

du kramst aber auch immer so ein Zeugs aus

Also ich kenne die nicht

servus.

bin bei diesem wert natürlich ganz unten mit allem was ich habe eingestiegen.

ansonsten läufts anne börse wie immer:

gruss aus schwaben.
.
Wer kennt PSWR?

Wer kennt die nicht!

s.
hat jemand vielleicht einen rt-chart?
ein 10-bagger in zwei tagen.

Antwort auf Beitrag Nr.: 38.783.636 von infight am 21.01.10 16:58:30


wo du des nur immer her hast

Antwort auf Beitrag Nr.: 38.784.564 von janolo am 21.01.10 18:16:36
von ihub kommt der dreck

Antwort auf Beitrag Nr.: 38.784.935 von Peederwoogn2 am 21.01.10 18:57:43
wenn man mit dreck geld machen kann...

Antwort auf Beitrag Nr.: 38.785.208 von infight am 21.01.10 19:31:09
rischdisch

ist doch wurscht von wem das Geld kommt - Hauptsache es kommt was

gar nicht so uninteressant.

aus dem ihub:
PSWR-Fair Value-Link Sticky This!
Maybe sticky my DD? CEO is David Ayres, EMAIL: dayres@prism-software.com PHONE
: (949) 855-3100 O/S is 141 mil, float is 45 mil, insiders own 96 mil, or 66.6% (majority!)
1) Peerless, a NasDaq company tried to buy PSWR 2 years ago for 1.75 mil in cash and 1.5 mil in stock, plus incentives over 3 years for a total of 3.25 mil + incentives Link below:
http://www.peerless.com/press/PRLS-PRISM_Asset_Aquisition_PR…
2) Peerless notes that PSWR is in a 1 billion dollar industry as of 2008, with a growth rate of 25% per year meaning in 2010 it is about a 1.5 bil dollar industry!
3) Consider 3.25 mil + incentives offer in 2008 should be 5 mil offer + incentives in 2010 based on 25% growth
4) However, this offer was before PSWR started working with Konica Minolta, Canon, and now Oce. PSWR also works with Toshiba and Panasonic
5) Obviously, PSWR software is the industry leader in this segment, as they all use it.
6) PSWR licenses their software to these companies for their use in their printing/emailing/copying/faxing BIZHUB machines.
7) PSWR keeps revenue/earnings and info close to the vest because IMO, they do not care what the share price is, they are looking for a buyout, as was indicated in 2008. The buyout fell apart for undisclosed reasons, but I GUARANTEE it is because the PSWR CEO decided they were not getting the best offer yet
8) Rev for PSWR is estimated at 5-10 mil dollars here:
http://www.manta.com/company/mmg5v9s
9) Based on my DD PSWR should have earnings of 2-4 million dollars this year because of the high margins associated with leasing software (remember, they built this stuff years ago with a cost, and are just updating/sending out new versions now for crazy mulah!)
10) If we use 3 mil as an earning for 2010, you get 3/141= .021 EPS, use PE 30 for high growth/spec, get a PPS of .63 Even if you disagree and take half of what I say, this is a .25 cent stock, no brainer.
11) At .25 cents market cap is only about 33 mil, and at .63 cents market cap is about 90 mil, all very reasonable and an easy purchase for Canon or Toshiba or whoever because they are 50 billion dollar companies
12) Remember, PSWR does not give out a lot of info, they are likely waiting on a huge buyout offer, but it may come this year, next year, 5 years from now, who knows, so buy this stock to ride it up here, but hold some for the buyout because all signs point to that
13) Call and Email the CEO, I have, lets hear more!
hier nochmal die news von letzter woche:



Oce's New Software Solutions Improve Document Workflow and Create Personalized Output

A partnership between Oce North America and Prism Software enables Oce customers to easily create workflows and utilize variable data

TRUMBULL, Conn., Jan 18, 2010 (BUSINESS WIRE) -- Oce, an international leader in digital document management, and Prism Software Corporation, an industry leader in print and document management software products, announced today the availability of Prism Software's deskSystem(TM) and deskForm(TM) applications. Both products build upon Oce's commitment to provide smart document workflow solutions to customers and are sourced through Oce's Partner Program. They join Prism deskRecord(TM) software as PC-based applications that provide document personalization, workflow customization and document archival and retrieval solutions.

"We know our customers are looking at how to manage and control the processes that drive their business and ensure that any investment made today has long-term rewards," said Tom O'Neill Director, Product Operations, Quality & Technology Center at Oce North America, Document Printing Systems. "These new software applications offer affordable solutions to gain workflow efficiencies and make printed documents even more impactful. They are also scalable and easily upgraded to the server-based versions, such as Prism DocRecord(TM), Prism DocSystem(TM) and Prism DocForm(R). Our customers can match the solutions to their current needs and know that investment can be leveraged as needs grow for more widely distributed or more complex workflow solutions.".....
ihub:
Confirmed 31 million float! - Per email response below... 155,000,000 with close to 80% per SEC
filing of being held by the board... thats a float of 31 million

nur einige kunden von prism software:

Toshiba
Canon
Oce
...
CANON U.S.A. AND PRISM SOFTWARE ANNOUNCE THE AVAILABILITY OF MEAP EMBEDDED SOLUTIONS FOR WORKFLOW AND DOCUMENT MANAGEMENT APPLICATIONS
Prism's DocSystem and DocRecord Solutions Now Available with Direct Front-Panel Access on Canon imageRUNNER MFPs

LAKE SUCCESS, N.Y., January 20, 2009 – Canon U.S.A., Inc., a leader in digital imaging, and Prism Software, a leading provider of advanced electronic document solutions, today announced the integration of Prism's DocRecord and DocSystem applications with Canon's advanced MEAP enabled imageRUNNER line of multifunction printers (MFPs).

Since pioneering the embedded MFP software development platform with the launch of MEAP (Multifunctional Embedded Application Platform) in 2003, Canon has been working with leading third-party software vendors, customers and dealers to develop custom MEAP based applications that simplify the interaction between users and Canon's devices, while tying tightly into a user's specific workflow. The new MEAP version of Prism's DocRecord, an electronic document management application for mid-sized organizations, will allow users to automatically batch-scan and manually-scan documents directly to DocRecord folders along with corresponding indexing information. Using MEAP technology, DocSystem, an advanced electronic document and print workflow application, will let users both automatically batch-scan and manually-scan documents directing into DocSystem workflows.

"Prism is taking full advantage of the powerful MEAP technology to build a value-added solution for imageRUNNER MFPs that gives users in all industries advanced and money-saving document management and workflow with substantially increased end-user convenience," said Dennis Amorosano, senior director, Solutions Business Development Division, Canon U.S.A.

"Prism is very pleased to provide the market with an easy-to-use and fully integrated method of accessing the power of DocRecord and DocSystem directly from the control panel of Canon's imageRUNNER MFPs. This provides users of imageRUNNER MFPs a greatly more efficient method of quickly processing their critical documents," said David Ayres, chief executive officer, Prism.

Key features of DocRecord's and DocSystem's integration with Canon MEAP enabled imageRUNNER MFPs include:

DocRecord

# Reduce effort and time by scanning documents directly into DocRecord from the Canon MEAP-enabled imageRUNNER;
# Prompt the user for necessary document metadata, including document name, index values, and document type classification;
# Automated routing and indexing of single and bulk-scanned documents, utilizing both zonal and full page OCR to recognize text and barcodes; and
# Integration with Microsoft Office(r), ability to view more than 300 file types, versioning, check-in and -out controls, Bates stamping and more.

DocSystem

# Scan documents into the DocSystem workflow process of choice directly from the Canon MEAP-enabled imageRUNNER MFP;
# Prompt the user for any necessary information at the time of scanning, and utilize this information within the workflow process; and
# Automate routing, processing, and workflow of all types of documents, including approval-based workflows, eSignatures, converting files to other formats and Bates stamping.

About Prism Software
Prism provides the primary software solutions that are most commonly requested by organizations of all sizes and industries. Prism's products are designed to either work stand alone or together to create low cost and unique solutions. Prism provides market leading applications in: electronic document management, workflow, rules-based printing, scanning solutions, variable data printing, web submission of variable data documents, print and data stream conversion, and print queue and spool management. For more information visit www.prismsoftware.com.

About Canon U.S.A., Inc.
Canon U.S.A., Inc. delivers consumer, business-to-business, and industrial imaging solutions. Its parent company, Canon Inc. (NYSE:CAJ), a top patent holder of technology, ranked third overall in the U.S. in 2008†, with global revenues of $39.3 billion, is listed as one of Fortune's Most Admired Companies in America and is on the 2008 BusinessWeek list of "Top 100 Brands." To keep apprised of the latest news from Canon U.S.A., sign up for the Company's RSS news feed by visiting www.usa.canon.com/pressroom.
Business Editors

IRVINE, Calif.--(BUSINESS WIRE)--Nov. 26, 2001

Toshiba America Business Solutions, (TABS) and Prism Software Corporation(R) (PSOF-BB) have entered into a strategic agreement whereby Toshiba will market and support the complete line of Prism's data transformation, robust forms management and online document repository software solutions.

Prism Software develops and supports document output management software solutions that will be used across a range of Toshiba network printing and multifunction systems, including the Toshiba e-STUDIO line. With Prism's unique solutions, Toshiba customers will be able to customize their data regardless of the source, including CRM (Customer Relationship Management) An integrated information system that is used to plan, schedule and control the presales and postsales activities in an organization. , SCM (1) (Software Configuration Management, Source Code Management) See configuration management.
Oce Partners with Prism to Offer Integrated Software Solutions.
Publication: Business Wire
Date: Monday, August 6 2007
You are viewing page 1

New Solutions Suite Simplifies Printing and Document Workflow Processes

TRUMBULL, Conn. -- Oce North America, a global leader in digital document management and delivery solutions, and Prism Software Corporation, an industry leader in print and document management software products, announced
Ads By Google

Hr software anbieter
Eine vollständig in S-A-P ERP HCM integrierte digitale Personalakte!
digital-hr.com

DMS Produktlösungen
Daten, Dokumente, Prozesse: Eine Welt - eine Lösung.
www.nextPCM.de

Data Integration Systems
Reduce complexity and eliminate guesswork. Try Collibra today!
www.Collibra.com
today that their current agreement has expanded and Oce is now a reseller of Prism Software products. This new agreement is a strengthening of the relationship between Oce and Prism Software and creates a more efficient manner by which to offer a complete software solutions suite to customers. For Oce, document management software is strategically important. This software enables Oce to serve an increasing number of customers for their printing systems and document management needs. Oce develops its own software solutions and uses compatible third party software to fully integrate document management and printing systems. The pairing of Oce and Prism Software enables Oce MFPs to be a valuable asset in helping customers improve the efficiency of their hard copy and digital workflows in the office.

Four distinct software applications will be offered along with Oce MFPs in the solutions suite. DocSystem[TM], DocRecord[TM], DocForm[R] and DocTransform[TM] are all intended to impact overall end user productivity, aid in cost-effectiveness, create a one-vendor solution and ensure cost to market and support. "Today our customers are using our advanced MFP features to capture, route and print documents within their business workflows," said John Reilly, Vice President Product Development, Product Marketing and BPC Operations of Oce North America, Corporate Printing Division. "Prism Software will enable them to perform these functions at higher productivity and efficiency levels, whether they want to incorporate easier print and document management, use local forms printing for targeted marketing campaigns or print using distributed printers from legacy mainframe systems," Reilly continued. "This complete software suite has been designed to help manage documents," said David Ayres, President of Prism Software Corporation. "Combined with Oce MFPs, it becomes a total solution for all of a business's document workflow processes."

Editorial Contact:
Janet Rodgers
Tel 201 392 6075
rodgersj@us.panasonic.com
http://www.panasonic.com/office
Panasonic Makes Prism Software Suite Available to its Dealers
SECAUCUS, NJ February 21, 2008 — Panasonic Communications Company of North America (PCCNA) announced today that it has entered into a cooperative marketing agreement with Prism Software (Irvine, CA) to make Prism's suite of electronic document applications available to Panasonic's dealer channel.
Prism's complete suite of electronic document processing software addresses all aspects of an organization's document workflow, including creation, processing, workflow, printing, archiving and management. The products which comprise Prism's suite of applications includes DocRecord (document management), DocSystem (document workflow and advanced print rules), and DocForm (variable data communications and printing).
"Prism's software solutions products are an ideal fit for Panasonic's award-winning C3 line of MFPs," said Bob Curci, Panasonic's product manager. "The applications will allow our dealers to provide a wider range of solutions to their customers and to assist in managing their complete document workflow."
Under its cooperative marketing agreement, Prism will sell directly to Panasonic's dealers and assist in promoting Panasonic's line of MFP printers. "We are excited about partnering with Panasonic," said David Ayres, President of Prism, "We believe the Panasonic MFPs and our applications are an ideal fit."
ABOUT PANASONIC
In the United States, Panasonic Communications Company of North America, unit of Panasonic Corporation of North America, markets a broad line of digital imaging systems, computer peripherals and office system products designed specifically for business use. Products available include color digital copiers, network multifunction devices, document management systems, scanners, electronic/interactive whiteboards, color laser printers, impact printers, and fax and internet fax machines. Headquartered in Secaucus, NJ, Panasonic Corporation of North America is the principal North American subsidiary of Matsushita Electric Industrial Co., Ltd. (NYSE: MC) of Osaka, Japan. For more information, visit
http://www.panasonic.com/office
.
ABOUT PRISM
Prism Software Corporation, based in Irvine, CA, develops and markets a complete line of advanced software for the creation and management of all types of electronic documents.
All brand names are trademarks and/or registered trademarks of their respective companies.
leider kann ich nicht an der OTC odern, bin mal gespannt ob der WERT mal in D handelbar sein wird
Beitrag zu dieser Diskussion schreiben
Zu dieser Diskussion können keine Beiträge mehr verfasst werden, da der letzte Beitrag vor mehr als zwei Jahren verfasst wurde und die Diskussion daraufhin archiviert wurde.
Bitte wenden Sie sich an
feedback@wallstreet-online.de
und erfragen Sie die Reaktivierung der Diskussion oder starten Sie eine neue Diskussion.
Wer kennt PSWR?