mergerplay rennt / low floater - 500 Beiträge pro Seite
eröffnet am 02.06.11 18:22:41 von
neuester Beitrag
20.06.11 17:34:50
von
ISIN: US37949P1003 | WKN: A1C6UC |
Symbol: GTGP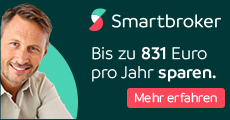 Share Structure:
Outstanding Shares - 31,584,500
Float - 13,658,025
Authorized Shares -100,000,000
* Ceo hat 5M shares, float ist 8,658,025
und von den 8 million sind mehr als die Hälfte schon gelocked.
The Merge/Acquisition:
Merger/Acquisition News came on Nov.18th of 2010(and updates have been provided since)
Quote:Global Technologies Group, Inc. in Negotiations to Acquire a Nationally Known Company Encompassing a Premier Testing Facility...(whom generates in excess of $20M in Revs.)
Merging Candidates:
1.) MSE as it was gathered from longs, generates more then likely $50M in revs and has very valuable assets...
http://www.mse-ta.com/
We've been working very closely with MSE since Early to Mid 2010...
http://www.otcmarkets.com/edgar/GetFilingHtml?FilingID=74746…
MSE Summary:
http://investorshub.advfn.com/boards/read_msg.aspx?message_i…
2.)AET has assets valued at $48 Million and generated $15M in revs for the first quarter of 2011...
http://www.otcmarkets.com/edgar/GetFilingHtml?FilingID=79252…
Interesting connection?
GTGP's website has this quote... here
Quote:
AETLLC.COM is a nationally recognized provider of comprehensive environmental solutions. They are experts at environmental science and engineering with the ability to tranlate that experience into on-site construction and field logistics.
Here's mention of a facility...
Quote:
Advanced Environmental Technologies just announced that it will use a new, $11.5 million factory in Watts, Oklahoma to recycle lower-grade
Imo, and the longs, is that MSE is likely the merging entity, and is certainly better then AET...
The best thing of it all is that there will be no toxic dilution!
Quote:GTGP is buying, not exchanging share to merge. THEY ARE BUYING.
This is not a pump and dump. This is a buy and hold. There is a lot more to this company than a great share structure.
There WILL not be any diluting (great reason). There is not any toxic loans. There is not any useless fluff PR's, and there are some solid shareholders here.
Take 20 minutes and read the 8k's. You can see what the Rev's are. We do not have a 10k to go off of (yet), but the 8k's paint a great picture.
Now this is speculation, with all the phone conversations with Jim, the largest investment banker in Tampa bay is Raymond james. A community that would be greatly impacted with a buy out would be MSE. Pretty easy to narrow it down. They have been working with them for yrs and have the exclusive rights to sell their technology.
They "are" getting funding from Raymond James. There will not be a share exchange. This acquisition will be a private sub of gtgp to be spun off later. We get the best of both world. This is a great position to be in.
investorshub.advfn.com/boards/read_msg.aspx?message_id=56999735&txt2find=raymond|james
GTGP Easy Numbers:
$6.2 Million Market cap would be would be .20 a share
$12.4 Million Market cap would be .40 a share.
$31 Million Market cap $1.00 a share...
Chart:
Disclosure:
verschafft euch bitte ein eigenes bild von dieser company und entscheidet dann, ob ihr einsteigt oder nicht.
Antwort auf Beitrag Nr.: 41.595.822 von waxweazle am 02.06.11 18:22:41
Da sollte bald was kommen! das dick gedruckte lesen
Global Technologies Group, Inc. Executes Multiple Contracts
Press Release Source: Global Technologies Group, Inc. On Wednesday May 11, 2011, 10:00 am EDT
SARASOTA, FL--(Marketwire - 05/11/11) - Global Technologies Group, Inc. (Pinksheets:GTGP - News) Global Technologies Group, Inc. (Global) granted an exclusive sub license for all technologies which are under license, sub licensed or distributed by Global to Sadhana Equity Investments, Inc., a privately held company valued at Seven hundred seventy five thousand dollars. ($775,000). The agreement was executed by Global and Sadhana on May 6th, 2011. The exclusive agreement is for the countries of Russia and Ukraine.
Global entered into a contract with East Morgan Holdings, Inc. Global will utilize its partner companies and licensors, MSE Technology Applications, Inc. and M2 Polymer to penetrate the energy markets via the group's broad contacts in all aspects of the uses for the EMHI patents. Global, MSE and M2 Polymer have been working with the MBS process and are familiar with the MBS viability for use as a heavy metals treatment. Details of the technology uses are described further on Global's website WWW.GLBTECH.COM. These agreements are a continuation of Global's plan for expansion of valuable technologies, licensing, distribution and sales in its covered countries.
Update:
Global will issue a release related to a new Joint Venture agreement to be executed next week on Monday. The potential acquisition, future licensing contracts currently in discussions and timelines for contracted work by Global,
as well as status of financial reporting timelines will also be released in a letter to shareholders release within the next few weeks.
Global Technologies Group, Inc. (GLOBAL) is a company that is in the business of acquiring exclusive licenses and distribution and reseller contracts on proven technologies in the environmental, green and war fighter industries. The criteria for the licensing or distribution agreements of the technologies are: they must be proven, validated and in use. The business plan of Global is to sublicense the technologies it acquires to companies in Countries covered under the original license grants and for its own use. For our exclusive distribution and reseller agreements, we partner with appropriate representatives in the covered countries for resale of turn key projects.
Contact:
Contact
James Fallacaro
Email Contact
www.glbtech.com
Press Release Source: GLOBALTECHNOLOGIES GROUP, INC. On Monday May 23, 2011, 10:32 am EDT

SARASOTA, FL--(Marketwire - 05/23/11) - Global Technologies Group, Inc. (Pinksheets:GTGP - News) has completed three Joint Venture agreements with its licensors and partners related to the following:

A Joint Venture with M2 Polymer, its licensor covering the new validated use of the combined MBS and M2 process for all uses for the single application of the mixture for dewatering and heavy metals remediation. The terms of the Joint Venture are that Global and M2 have agreed to split 50/50 percent of the net profits on all projects requiring that specific use.

Global and Solucorp Industries, its licensor for the MBS technology for heavy metals remediation, has agreed to a Joint Venture for that specific use of the new mixture of MBS/M2 for all types of projects not covered under the original exclusive license grant and it will be 50 percent of net proceeds received by Global. Global's original license is for Brown Fields designated lands, Superfunds, reclamation and redevelopment.

A second Joint Venture agreement with Solucorp covers all applications of the MBS technology use with the exclusion of energy related projects. This JV will give Solucorp 50% of the net proceeds for any projects incorporating the MBS technology and does not affect the original exclusive license agreement Global was issued.

"With the addition of the East Morgan Holdings (EMHI) agreement for the IFS technologies, it gives Global a tremendous extension of depth and reach in the fields of remediation and in the treatment of heavy metals in other industries as well. It should be noted that Global has the exclusive distribution, reseller and purchasing agent agreements with M2 and MSE technology Applications as well," stated Jim Fallacaro, President.

For additional information on MSE, MBS, M2 and EMHI please visit our website at WWW.GLBTECH.COM

Global Technologies Group, Inc. (GLOBAL) is a company that is in the business of acquiring exclusive licenses and distribution and reseller contracts on proven technologies in the environmental, green and war fighter industries. The criteria for the licensing or distribution agreements of the technologies are: they must be proven, validated and in use. The business plan of Global is to sublicense the technologies it acquires to companies in Countries covered under the original license grants and for its own use. For our exclusive distribution and reseller agreements, we partner with appropriate representatives in the covered countries for resale of turn key projects.
Contact:



Contact
James Fallacaro
Email Contact
WWW.GLBTECH.COM
Antwort auf Beitrag Nr.: 41.595.854 von waxweazle am 02.06.11 18:26:51
EMAIL FROM CEO (JIM)
Good morning xxxxx,
i wish it was a short week. I haven't seen one for some time. i have been rather busy, it seems like forever.
To answer your question, we have been shooting for our shareholder letter by Wednesday of this coming week. There are many items to cover that are going into it and as always, last minute changes. My realistic feelings are if we don't finish up by this coming Wednesday, we will definitely put out the shareholder letter on Monday June 13, not the end of June.
Again, thank you for your interest in our company.
As always, if you wish to share this email, please do so in it's entirety.
Regards,
Jim Fallacaro
President
Global Technologies Group, Inc.
941-685-1616
On 6/1/2011 5:38 PM, xxxxxxxxx wrote:
Jim,
Hope all is well and I know this is a short week. Do you think we will get that shareholder letter next week or more toward the end of June?
Thanks for all your hard work! I know you have been working diligently to get this done by the year end 6/30.
Kind Regards,

Scheiße - Comdirekt handelt die Papiere nicht

NEWS!!!

NEWS: East Morgan Holdings, Inc. Shareholder Letter Updating Operations
Global Techs Group (PL) (USOTC:GTGP)
Intraday Stock Chart
Today : Friday 17 June 2011
East Morgan Holdings, Inc. (PINKSHEETS: EMHI) EMHI today announces status of areas of business of the company to date.
EMHI through its joint venture partner Global Technologies Group, Inc. (PINKSHEETS: GTGP) has executed joint venture agreements with MSE Technology Applications (MSE) Butte Montana (www.mse-ta.com) and M2 Polymer Technologies, Illinois (www.m2polymer.com).
MSE/EMHI/GLOBAL
The current results of these joint venture agreements:
MSE is authoring a report to be presented by them for the Annual Waste Management (WM) Conference, presented by WM Symposia (WMS)
http://wmsym.org
. The Symposia is widely regarded as the premier international conference on the management of radioactive materials and related topics. WM2012 is the 38th year of the conference and is expected to attract over 2,000 nuclear specialists from over 35 countries, presenting more than 500 papers in over 90 technical sessions. WMS was founded to provide a forum for discussing and seeking cost effective and environmentally responsible solutions for the safe management and disposition of radioactive waste and radioactive materials. This year the conference theme for the WM2012 is: Improving the future in waste management. Sponsoring organizations include the American Nuclear Society (ANS), the American Society of Mechanical Engineers (ASME) and the Organization for Economic Co-operation and Development/Nuclear Energy Agency (OECD/NEA). The conference is also organized with input from the US Department of Energy (DOE), the US Nuclear Regulatory Commission (NRC), The US Environmental Protection Agency (EPA); the US Department of Defense (DOD) and the International Atomic Energy Agency (IAEA).
EMHI's Joint Venture partner GTGP is spearheading this effort. This is the next step for M2 and EMHI / Global as it puts the new combined technology tested and validated by MSE in front of the major government agencies they work with along with their credentials in this field. M2 and EMHI / Global have also been in contact with several companies that are current clients and contacts of M2 that were interested in the combined new product and were waiting for the final results and validation of the combined technologies which were achieved.
Global Technologies Group, Inc. advised EMHI that it had received verification and final validation from MSE Technologies Applications, Inc. on the successful completion of testing on dual use treatability of contaminated soils with combination of Molecular Bonding System (MBS) and M2 Polymer Technologies, Illinois.
The final optimum percentages were calculated; the dual treatment final testing for TCLP was initiated. The application of proper mixtures was added to the spiked baseline soil samples that were submitted for TCLP analysis on March 11, 2011. On March 28, 2011, Global and M2 were notified that the TCLP results of the combination of both chemicals used can definitely perform simultaneous treatment on heavy metals for dewatering and remediation.
This important final verification of the dual use formulation which encompasses two EPA approved technologies will enable the joint venture companies to commence penetration of the substantial government and private sector market. This will uniquely enable us to take advantage of the combined technologies for major Governmental and private companies' energy related remediation projects and enable each company to expand their penetration of both heavy metal and de-watering cleanup capabilities. "To my knowledge, this new treatment represents the first time a polymer compound and the MBS chemical formulation have been tested successfully and is the first combined formulation to be used for heavy metal remediation," said James Fallacaro, President of Global Technologies Group, Inc.
EMHI/GLOBAL has been asked to provide a design for treatment of mercury for a well-known cement plant along with design features to retrofit the plant to use the MBS process. For this project, we are asking MSE for design and implementation.
It should be noted that the EPA has mandated all cement plants must conform to new regulations requiring the reduction and omission of hazardous metals. Ash from these plants has already been classified as hazardous and the EMHI Licensed Technology MBS has already been tested and proven to correct the ash problem.
M2/MSE is preparing required documents for submission for a 100 million dollar project.
NAVAL FACILITIES ENGINEERING COMMAND ATLANTIC ENVIRONMENTAL REMEDIAL ACTION CONTRACT (MOD)
SOL: N62470-11-R-8004
DUE: 071211
Indefinite Delivery/Indefinite Quantity (ID/IQ) type contract for one base year and four one-year option periods. The total maximum value for the contract is $100 million inclusive of the base year and all options. Work will be performed by the issuance of task orders. The work includes remedial actions at environmentally contaminated sites predominately located at NAVY and Marine Corps Installations and other Government agencies.
CITE:
https://www.fbo.gov/?s=opportunity&mode=form&tab=core&id=e89…
posted: 6/03/11
SPONSER: N62470 NAVFAC ATLANTIC Code AQ 6506
Hampton Blvd, building A Norfolk, VA
PUBLICATION DATE: June 5, 2011
EMHI has now added the technical and consulting capabilities of MSE to its infrastructure. MSE gives EMHI more than 30 years of engineering and solutions capabilities to offer its clients.
MSE offers diverse engineering services, drilling services (Geoprobe), soil and groundwater sampling, remediation, grout testing, technology testing and prototyping, control and monitoring systems, and a full analytical laboratory to bolster EMHI's operating capabilities.
MSE FACILITY. Various Government and commercial customers have used the MSE facility as an intermediate-scale test facility for more than three decades. Covering 53 acres, the site houses the infrastructure and a number of large-scale components to conduct scale-up and prototype testing. MSE offers customers focused integrated use of the facilities with an experienced staff.
The MSE Test facility, named the Mike Mansfield Advanced Technology Center (MMATC), situated in Butte, Montana, houses equipment and systems to test components, equipment and energy/material handling systems ranging from bench-scale apparatus through engineering-scale demonstrations and full-scale equipment development. The facility buildings and infrastructure combine to offer customers a complete testing center-with indoor and outdoor testing areas, test bays, utility systems, and welding, fabrication, and machine shops that allow for on-the spot changes and fabrication or modification of one-of a-kind components.
MSE has successfully infused the patented MBS Technology into an energy related product eliminating the potential for metals pollution at the end of the products useful life. Infusion of the MBS Technology into commercial, car and household batteries will be the next target for EMHI. Previous bench scale testing has proven that batteries can be self remediating when the MBS/IFS Technology is infused into them.
EMHI intends to move forward with its effort to build a strong infrastructure through joint venture relationships by utilizing established companies which have an established client base as well as know-how and contacts within the targeted government and private sectors. The additions of GTGP, MSE and M2 Polymer is a major step in this endeavor.
EMHI intends to utilize MSE to determine application costs for use of its remediation technology in coal burning plants. This technology has already proven its ability to effectively reduce both ionic and elemental mercury from coal burning energy plant emissions while remediating the mercury. Coal burning plants currently spend more than $15 billion per year in the United States alone in failed emission control technologies.
About East Morgan Holdings, Inc.
The Company intends to focus its operations on pollution prevention from metal contaminated air emissions from manufacturing plants and on energy products containing heavy metals. The Company's technologies are proven in the remediation of metals in coal combustion gas emitted from coal fired plants, also the Company's technologies have proven capable of eliminating highly toxic mercury and other metals from the ash and waste water which are byproducts from coal fire plants.
The above transaction is subject to and contingent upon all Federal and State regulatory approvals. The foregoing discussion contains forward-looking statements, which are based on current expectations. Actual results, including the outcome of demonstration results, timing and amount of revenues recognized contracts awarded and performed and net income may differ due to such factors as: delays in payment on contracts due to specifications; economic and other conditions affecting the ability of prospective clients to finance projects; and other risks generally affecting the financing of projects. Investors are cautioned to perform a proper due diligence and consult-licensed professionals prior to making an investment decision.
Contact:
Richard Runco
954-380-4600
Mal sehen ende Juni wolen sie ja ein Uplisting..

Beitrag zu dieser Diskussion schreiben
Zu dieser Diskussion können keine Beiträge mehr verfasst werden, da der letzte Beitrag vor mehr als zwei Jahren verfasst wurde und die Diskussion daraufhin archiviert wurde.
Bitte wenden Sie sich an
feedback@wallstreet-online.de
und erfragen Sie die Reaktivierung der Diskussion oder starten Sie eine neue Diskussion.
mergerplay rennt / low floater