Landstar System - 500 Beiträge pro Seite
eröffnet am 21.10.18 10:27:12 von
neuester Beitrag
23.04.19 18:01:39
von
ISIN: US5150981018 | WKN: 887830 |
Symbol: LSTR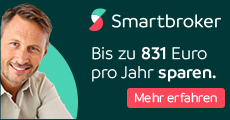 Vermittlungsplattform für Truckladungen
Sehr beeindruckende Zahlen;

Ansichtsstücke erworben
Antwort auf Beitrag Nr.: 59.013.105 von R-BgO am 21.10.18 10:27:12

aus Q1 letter von Ensemble Fund:

Company Focus: Landstar Systems, Inc. (LSTR) and Alphabet, Inc (GOOGL)

Landstar System (4.7% weight in portfolio): Landstar provides a marketplace of sorts that connects shippers, agents, and carriers to ensure that freight is moved across the country as efficiently as possible.

About

90 percent of the big rigs

you see on the road

are driven by independent owner-operators who treat their rigs like small businesses.

Some of these truckers opt to join Landstar's Business Capacity Owner, or BCO, network because it provides them with steady business to keep their trailers full. This reduces the inherent volatility and uncertainty associated with trucking. BCO truckers are contracted with Landstar and provide exclusive service to their network. About

43 percent of Landstar's revenue and an even higher percentage of its gross profit comes from the BCO network.

In 2018, about half of Landstar's revenue came from its traditional brokerage business in which its agents match shippers with non-exclusive carriers. While brokerage is a lower margin business than BCO, it still leverages Landstar's network of agents and shippers and exposes more truckers to Landstar, who may eventually join the BCO network.

Now, Landstar's business model hasn't changed much in the past three years, but the North American trucking environment certainly has. Three years ago, the company was facing a revenue decline, as plunging energy prices led to energy-related job cuts in North America. Some of the unemployed oil and gas workers jumped to the trucking industry to move freight. As a result, truck labor supply jumped at a time when the North American industrial economy rolled into recession. This was not a good mix for Landstar. Full-year 2016 revenue fell 4.6 percent compared to 2015.

Since then, it's been almost a 180-degree turn for the North American trucking environment. The U.S. industrial economy, as measured by US Manufacturing PMI, rebounded after early 2016 lows, as did energy prices. Demand for domestic freight carriers jumped while carrier supply was constrained in a tight labor market.

After falling 7.2 percent in 2016, Landstar's revenue per load grew almost 6 percent in 2017 followed by an astounding 16.7 percent in 2018. When you add in load growth, total revenue grew 15.1 percent and 26.6 percent in 2017 and 2018, respectively.

While

freight prices seem to have

peaked

in 2018

, we believe prices have reverted to trend after a few years of weak pricing in the middle of the decade. We've long believed, and continue to believe, that

U.S. truck driver supply is structurally constrained

. According to the Bureau of Labor Statistics, the average age of a U.S. truck driver is 55 years old. The core "trucking generation" aged 45 to 54 accounts for 29.3 percent of the labor force, while 25 to 34-year-olds are just 15.6 percent of truck drivers. We've seen trucking companies offering huge cash signing bonuses to licensed commercial drivers, without a noticeable jump in the driver pool. In short, there aren't enough young drivers coming up to replace the older ones.

Here's an incredible statistic from Landstar's 2018 results: the

average Landstar BCO driver earned a record

$197,000

in gross revenue

. Now, that's before expenses like gas, maintenance, and tires, but it's still a great income. In fact, it was so good last year that some BCOs decided to take the last few weeks of December off as they'd already made more money than they needed for the year.

The agent node of the Landstar network also had a record-setting 2018, with 608 agents generating more than $1 million of revenue – up from 542 in 2017.

Given this success, we think Landstar's network is strengthening. It's attracting more truckers and agents – indeed, Landstar recently said both the BCO and agent pipelines are full, despite a tight labor market. This creates a virtuous cycle. When Landstar adds truckers and agents, more shippers make Landstar their first and only call to move their freight. In turn, more shippers attract more truckers and agents to Landstar. And so on.

An important point to make about Landstar, is that it generates

70% incremental operating profit margins on net revenue and their market share is under 10%

. We think they have plenty of room to drive profit growth in the decade to come.

Now, the two biggest questions we get about Landstar are recession risk and technology risk.

As for recession risk, Landstar is a capital-light business with a mostly variable cost structure.

Remember, BCO-derived gross margins remain steady throughout the cycle. Landstar's gross margins fall in periods of strong demand, as lower-margin brokerage operations account for a greater percentage of revenue. Without the BCO structure, Landstar would be far more sensitive to the ebb and flow of the industrial economy. So, while far from recession proof, Landstar is recession resistant.

Importantly, Landstar remained free cash flow positive during the financial crisis and subsequent soft patches in the U.S. industrial economy. Because it doesn't own any trucks and operates as a marketplace, or platform, capital expenditure requirements are low – between 1 and 2 percent per year. This reliable cash flow has allowed Landstar management to make countercyclical investments and opportunistic buybacks, along with a growing dividend, across the business cycle.

One

technological threat to Landstar's business is Uber-like apps

that directly link shippers and carriers, bypassing the brokerage agent.

But one of the reasons that Uber and Airbnb have been so disruptive, is that they

unlocked previously dormant supplies

of cars and properties, respectively.

This is not the case for trucking. Additionally, Landstar isn't sitting on its hands. They're also developing better software to save carriers load processing time that could further reduce system costs.

The second technological threat is autonomous-driving trucks. While the technology is perhaps already here, we think regulations will require a human driver or engineer to be in the truck cab for some time to come. Airplanes, trains, and other heavy transportation vehicles, for example, use various amounts of "autopilot" but still have captains, conductors, and engineers at the ready. As we've seen with autonomous driving automobiles, there's massive headline risk for any accident related to driverless vehicles, even if, on the whole they are safer than human-driven vehicles. Also, we expect that any initial shipments by autonomous trucks will carry commodity, low-cost items like boxes of diapers and food. Landstar carries a lot of special loads like automotive, machinery, and hazmat, where we think human drivers will remain the standard due to the costly freight and related liabilities.

We remain enthusiastic about Landstar's business model and have high confidence in its management team's ability to widen the moat and increase shareholder value.
heute Position zu $112,05 aufgemacht
&
short-call Okt19@$115 zu 6,40
=> bei Ausübung 115/(112,05-6,40)-1 = 8,8% Rendite in 6 Monaten
Beitrag zu dieser Diskussion schreiben
Zu dieser Diskussion können keine Beiträge mehr verfasst werden, da der letzte Beitrag vor mehr als zwei Jahren verfasst wurde und die Diskussion daraufhin archiviert wurde.
Bitte wenden Sie sich an
feedback@wallstreet-online.de
und erfragen Sie die Reaktivierung der Diskussion oder starten Sie eine neue Diskussion.
Landstar System