Akamai bestellt neuen CFO - 500 Beiträge pro Seite
eröffnet am 14.11.02 14:48:05 von
neuester Beitrag 05.12.02 00:35:02 von
ISIN: US00971T1016 | WKN: 928906 |
Symbol: AK3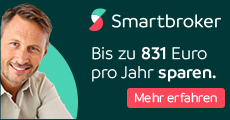 Neuigkeiten zur Akamai Technologies Aktie
Der amerikanische Internet-Service Provider Akamai Technologies Inc. ernennt mit Wirkung zum nächsten Montag Robert Cobuzzi zum neuen Chief Financial Officer des Unternehmens. Zuletzt bekleidete Cobuzzi bei der Network Plus Corp. die Position des CFO und Vice President.
Cobuzzi wird damit Nachfolger von Timothy Weller, dessen Rücktritt bei Veröffentlichung der letzten Quartalsergebnisse für das Jahresende angekündigt wurde. Das Unternehmen teilte damals weiterhin mit, dass es bis Ende des Jahres 29 Prozent seiner Stellen abbauen und dann noch rund 550 Mitarbeiter beschäftigen will.
Die Aktien schlossen gestern an der NASDAQ mit 0,97 Dollar.

Wertpapiere des Artikels:
AKAMAI TECH. DL-,01


Autor: (© wallstreet:online AG / SmartHouse Media GmbH),14:39 14.11.2002
Kann mir jemand diese News ungefähr erläutern?


Cambridge, Mass.-Based Internet Firm Uses University Campus Networks for Porn


Dec 04, 2002 (The Boston Globe - Knight Ridder/Tribune Business News via
COMTEX) -- Akamai Technologies, the Cambridge Internet company, is using server
computers installed on networks at university campuses to help deliver content
for teen-pornography Web sites and offshore gambling sites whose legality is in
question.

Under a partnership intended to give schools faster, cheaper Net access while
they defray some of Akamai`s operating costs, Akamai has installed devices to
speed delivery of Web sites to millions of Net users at schools including the
Massachusetts Institute of Technology, the University of Massachusetts, Babson
College, Brown University, Dartmouth College, the University of Vermont, and
Wesleyan.

Besides carrying content from Web sites such as Boston.com and CNN.com, research
by the Globe found that the on-campus computers are also storing images for many
explicit porn sites. The campus servers are also in many cases speeding content
from gambling sites such as casinoonet.com and playbigcasino.com that have
located their main computers outside the United States because many state and
federal prosecutors expect the sites violate US and state laws, although their
legality has not been fully established.

Officials at several schools said they were surprised to learn the servers on
their campuses were being used this way and were looking into whether these
types of content violated the terms of their contracts with Akamai.

Babson spokesman Michael Chmura said last night the Wellesley college was
assured by Akamai that it was winding down its business with porn and gambling
sites.

"We`re going to monitor them to see if they do get out of these contracts.
Hopefully, they will, and if they don`t, we will ask them to remove the
servers," Chmura said. "We don`t want to have them here with that kind of
content, and we don`t want to do business with them if that`s the kind of
content they`re going to have on these servers."

James D. Bruce, vice president for information systems at MIT, one of Akamai`s
earliest business partners, also said he had not known about the porn or
gambling sites.

"I`d prefer it not be here, if I knew a way to filter out things that are
inappropriate, but it gets us into the whole First Amendment issue, which is
very slippery," and also runs up against MIT`s commitment to the free exchange
of ideas.

Rosio Alvarez, associate chancellor for information technologies at
UMass-Amherst, said officials there were investigating "information about
possible objectionable material being facilitated through the campus`s network."

Alvarez said UMass officials were examining "the terms of our contract with
Akamai to determine whether there have been any violations of campus policy,"
but noted: "As a campus, the university maintains an open network, and does not
monitor or control content."

Akamai spokesman Jeff Young said yesterday that pornography and gambling sites
each represent no more than "a fraction of 1 percent" of Akamai`s more than $100
million in annual revenue.

Young said Akamai is winding down its contracts with the gambling sites and is
not actively seeking new business from what he called "adult content sites,"
including one that advertises "the Web`s youngest teen girls" in sex acts.

Akamai, which was founded in 1998 and once was one of the stars of the local Net
boom, operates a global network of more than 12,000 servers that speed the
delivery of Web content by storing it closer to Web surfers. Akamai has servers
on 1,100 networks in the United States and 65 countries.

Instead of going through a half-dozen Web connections to download content that
may originate several states or countries away, the Akamai service stores
frequently downloaded content on thousands of widely distributed machines so
users get it on their computers more quickly.

To a larger extent than most of its competitors, Akamai uses servers installed
in college, university, and school district computers as part of that network,
serving both students and computer users outside the universities.

The upside for the schools is that on-campus users get much speedier access to
Web sites, and the schools can save thousands of dollars by paying for much less
"bandwidth," or Internet traffic capacity, to connect to the Net.

Issues about what kinds of content are being delivered from public and private
higher-education networks by Akamai were raised with the Globe by Internet
industry sources who have both moral concerns and in some cases financial ties
to companies that compete with Akamai. The sources asked not to be identified.

Kurt Schwartz, chief of the criminal bureau in Attorney General Thomas F.
Reilly`s office, said the issue of whether it is illegal for Massachusetts
residents to do business with online gambling sites is an unresolved question.

Three Massachusetts laws appear to cover the issue of online gambling. But one
state law banning the use of telephones to register bets has not been tested in
court to see whether it applies to the Internet, Schwartz said.

Stressing that he was speaking in general terms and not specifically about
Akamai, Schwartz said: "As part of a criminal case, you would have to prove that
the defendant was keeping a place with apparatus for registering bets. We would
have to look and see what was on the computer here in Massachusetts."

Akamai`s Young said the company does business with only three gambling sites,
which operate under multiple names, and in each case it only delivers images and
text for the sites, which makes them work more speedily for online gamblers. "We
do not and have not ever operated any online gaming transactions" such as
credit-card charges or payoffs on winnings, Young said.

Chad Couser, a spokesman for Cable & Wireless, a London-based global telecom
company that is one of Akamai`s biggest competitors in Web content delivery,
said his company does not think it serves any gambling sites.

"That`s not a customer base that we would actually go after" because of the
legal issues involved, Couser said. Couser said C&W thinks there is a "0.1
percent chance" that it handles any traffic from pornographic sites.

Young said that "we really are just like any telecom company" including a phone
company that lets people call sexually explicit 900 numbers. "We`re just a
delivery mechanism. It is true that we deliver some adult content and some
gaming content, but we no longer pursue this type of business, and we are not
renewing these contracts" as they expire. Also, Young noted, Akamai does not
"push" content to users but makes it more readily available based on which sites
Web surfers connecting to its servers have been visiting recently.

Young said Akamai has refocused its business on large corporations, government
accounts, and the 250 most frequently visited Web sites. In the first nine
months of this year, it reported a net loss of $148.8 million on sales of $109.6
million, as revenues have dropped 13 percent from last year. Akamai shares,
which traded over $300 two years ago, have plummeted to a closing price of $2
yesterday.

Some universities said that regardless of issues about porn and gambling Web
traffic, they have been pleased with their relationship with Akamai, under which
many of them pay for the cost of powering and operating the servers Akamai uses.

Justin Harmon, a spokesman for Wesleyan, said: "They make it easier for our
students and faculty to access sites like CNN."

MIT`s Bruce said with a network that handles 1 million "page views" every day,
having Akamai servers on MIT`s network "helps us keep the total amount of
bandwidth going out of this place down," which saves MIT considerable sums on
the cost of Net access.

"I`m not sure that even if we were extremely conscientious about trying to know
who Akamai`s clients were, we would have to go back to them on a regular basis,
every month or every week, to know exactly what content was on the site. I just
don`t know how anyone could practically do that."
Beitrag zu dieser Diskussion schreiben
Zu dieser Diskussion können keine Beiträge mehr verfasst werden, da der letzte Beitrag vor mehr als zwei Jahren verfasst wurde und die Diskussion daraufhin archiviert wurde.
Bitte wenden Sie sich an
feedback@wallstreet-online.de
und erfragen Sie die Reaktivierung der Diskussion oder starten Sie eine neue Diskussion.
Akamai bestellt neuen CFO