Adva Optical. Fakten, Daten, Hintergründe für unsere Pusher und Basher (Seite 1988)
eröffnet am 07.08.02 17:30:59 von
neuester Beitrag
18.01.23 04:16:27
von
ISIN: DE0005103006 · WKN: 510300
Letzter Kurs
08.02.23
· Lang & Schwarz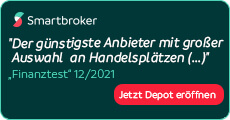 Werte aus der Branche Telekommunikation
| Wertpapier | Kurs | Perf. % |
| --- | --- | --- |
| | 0,650 | +319,35 |
| | 98,70 | +97,40 |
| | 7,440 | +73,83 |
| | 33,40 | +61,37 |
| | 0,680 | +51,11 |
| Wertpapier | Kurs | Perf. % |
| --- | --- | --- |
| | 82,88 | -26,80 |
| | 6,670 | -41,23 |
| | 14,120 | -41,41 |
| | 310,10 | -49,80 |
| | 19,500 | -50,32 |
Beitrag zu dieser Diskussion schreiben
Durchsuchen
Begriffe und/oder Benutzer
Feedback
ADVA GOOOOOOOOOOOOOOOOOO

Kastor
Cisco & Juniper: Gefahr durch Konkurrenz?
----------------------------------------
(©BörseGo -
http://www.boerse-go.de
)
Ein Start-Up Unternehmen will mit Kampfpreisen Cisco Systems (WKN: 878841, Nasdaq: CSCO) und Juniper Networks (WKN: 923889, US: JNPR) im Highend- und Midrange-Router-Sektor Konkurrenz machen.
Das nicht börsennotierte Unternehmen Procket Networks will Marktanteile in diesem Sektor gewinnen, der im Jahr 2002 $1.4 Milliarden schwer war und in den nächsten zwei bis drei Jahren ein Volumen von $5 Milliarden erreichen könnte, so die Analysten von CIBC World Markets.
Im Jahr 2002 wurde in diesem Sektor noch $2.4 Milliarden umgesetzt, so die Marktforscher der Dell`Oro Group.
Jedoch zweifeln Analysten an dem Erfolg von Procket, da die Marktposition von Cisco und Juniper gefestigt ist. Cisco besaß 2002 einen Marktanteil von 70%, während Juniper 22% des Umsatzes auf sich verbuchte. Telefonunternehmen greifen vor dem Hintergrund der schwachen Wirtschaft eher auf etablierte Anbieter zurück, als sich auf das Risiko einzulassen, ein Start-Up zu wählen, dass es in einigen Jahren nicht mehr geben könnte, so Analysten.
Eine weitere Gefahr für Cisco und Juniper seien zudem etablierte Telekomausrüster wie Alcatel,

die zukünftig verstärkt im Highend- und Midrange-Server-Sektor tätig werden könnten.
Anmerkung, Alcatel kauft bei Adva ein!!
Für alle Träumer die glauben das ADVA übernommen wird.

Sieht mir eher danach aus das Ciena im ADVA-Revier ab sofort Wildern geht.
Weg von den TeleKoms hin zu den Banken und anderen Firmen!
Ciena turns to other sectors
WEDNESDAY, APRIL 02, 2003 4:41 PM
- Reuters U.S. Company News
By Ben Klayman
CHICAGO, April 2 (Reuters) - Ciena Corp. (CIEN) on Wednesday said it will supply networking gear to two of South Korea`s largest regional banks, the second deal with a customer outside its traditional telecommunications sector.
Ciena`s shares rose more than 7 percent during the day.
Under the deal, the terms of which were not disclosed, Linthicum, Maryland-based Ciena will supply its dense wavelength division multiplexing (DWDM) transport platform to Daegu Bank and Busan Bank to help back up information in case it is lost because of a disaster.
DWDM technology splits optical signals on fiber-optic cables into several independent wavelengths to expand the carrying capacity of networks. The gear Ciena sells to corporate customers, who are known as the enterprise sector, was acquired when it bought ONI Systems last year.
"In some limited way we are pushing into enterprise, particularly in the area of storage area networking and disaster recovery networking for large enterprises," Steve Chaddick, Ciena`s chief strategy officer, said in an interview.
He said the products are sold through partnerships and distributors rather than by Ciena`s sales force, and more such deals are planned. He said storage area networking for disaster recovery of data has become a greater focus for companies since the Sept. 11 attacks.
Lehman Brothers analyst Steve Levy does not see the market for such products as particularly large.
"I would definitely call it a tactical move," said Levy, who has an "underweight" rating on the stock. "There is definitely an opportunity with enterprises. We don`t think it`s a huge market.
"I don`t think they`re going to go into enterprise more than this product line, but when you`re over $100 million a quarter away from break-even, you go for any incremental revenues you can get your hands on," he added.
Levy does not own Ciena stock and Lehman does not do banking for the company.
LOOKING FOR SALES ANYWHERE
Andy Schopick, analyst with Nutmeg Securities, said Ciena`s traditional telecommunications business is so weak that it is looking wherever it can for additional sales.
"It reflects...why there is a need for them to try wherever they can to establish new customer revenue opportunities, no matter how small," said Schopick, who has a "sell" rating on the stock. "This company has a cost structure that is significantly above its current revenue run rate and that`s a real problem."
Ciena`s first deal with a corporate customer was announced last November with freight railroad Norfolk Southern Corp. (NSC) Rivals in this market include Germany`s Adva AG Optical Networking. <ADAG.DE>.
Like other telecommunications equipment makers, Ciena has been hurt by the drastic slowdown in spending by its customers. The weaker demand that occurred after the Internet bubble burst in 2000 has resulted in million-dollar losses and job cuts at Ciena and other suppliers.
Ciena shares rose as high as $4.64, and closed up 23 cents, or 5.3 percent, at $4.54 on the Nasdaq.
Winner of laureate award in German industrial excellence competition!
April 3, 2003.
Martinsried/Munich, Germany; Mahwah/NJ, USA.
ADVA Optical Networking today announced that it has been awarded second place in the competition "The Best Factory/ Industrial Excellence Award 2003". The competition is judged by two leading international business schools, INSEAD of Fontainebleau, France, and WHU's Otto Beisheim Graduate School of Management of Vallendar near Koblenz, Germany, and sponsored by business magazines Wirtschaftswoche and L'Usine Nouvelle.
The Industrial Excellence competition evaluates the management quality of companies across industries in France and Germany, seeking to answer the question: "What does an excellent production management look like, which is able to guarantee a company long-lasting competitive advantage in the market?" Following a comprehensive application process, management interviews, and site visit, the judges selected the winners in the 2003 competition.
"The ADVA R&D and production facility in Meiningen achieved high marks for the supply chain management areas of productivity, quality, supplier management, and inventory control," stated Professor Arnd Huchzermeier from the WHU's Otto Beisheim Graduate School of Management. "They also earned a more favorable position for a new product introduction process that is based on the close interaction between R&D, pre-production and manufacturing. ADVA scored well, overall, for improved market share and profitability in 2002, as well as high levels of corporate innovation."
"We are especially pleased to receive this recognition, as 'Best-in-Class Logistics' is one of our five strategic company goals," commented Stephan Offermanns, Chief Operating Officer of ADVA. "We continue to work hard to achieve significant improvements that provide greater service and application benefits for our customers."
"The Best Factory/Industrial Excellence Award" has been hosted annually since 1995, and awards in previous years were given to such prestigious firms as Braun, Ford, Hewlett Packard, Honeywell, and Siemens. More information about the "The Best Factory/Industrial Excellence Award" can be found at
http://www.beste-fabrik.de
.
BT awards 3-year contract to ADVA Optical Networking for LAN extension services
April 2, 2003.
Martinsried/Munich, Germany; Mahwah/NJ, USA.
ADVA Optical Networking today announced that it has won an additional three-year contract from BT for its Fiber Service Platform (FSP) 500 systems. This adds to a previous four-year deal, during which time BT standardized the FSP 500 as its multi-protocol platform for deployment of all Local Area Network (LAN) extension services.
ADVA's FSP 500 supports managed circuits and provides fiber extension for protocols including STM-1, STM-4, Fibre Channel, and 10/100 and Gigabit Ethernet, and at speeds ranging from 10Mbit/s to 2.5Gbit/s. Newly-released features include an 8-channel Coarse Wavelength Division Multiplexing (CWDM) module and a Single Fiber Working (SFW) solution. The system's flexibility and low entry costs provide an attractive value proposition for enterprises seeking short-haul data services, and have enabled BT to sell more than 10,000 short-haul data circuits into approximately 1,600 enterprises in the United Kingdom over the past four years. BT deploys LAN extension services into major corporations, government agencies, and universities for applications such as remote server back up, disaster recovery, campus networks, virtual private networks, high-speed data links, and voice-over-IP.
"BT and ADVA Optical Networking have achieved significant market penetration for LAN extension services in the UK over the past four years," noted Alan Davis, Manager-LAN Extension Services, BT Ignite-UK Products. "ADVA continues to build up a comprehensive understanding of our end customers' network requirements, developing products with the right technology and feature sets at the right price points. By extending our contract with ADVA for an additional three years, we intend to further promote the value of short-haul data services to enterprise customers and aggressively pursue deployment opportunities."
"BT's success in deploying LAN extension services to UK enterprises is the direct result of pairing best-of-breed technology from a leading equipment vendor with the large installed customer base and excellent service from a forward-thinking incumbent telecommunications carrier," commented Jürgen Hansjosten, Chief Sales Officer at ADVA Optical Networking. "We look forward to continuing to support their success as a valued partner over the years to come."
ABOUT BT IGNITE
BT Ignite is BT's business services and solutions division, serving customers worldwide. As an information and communications technology service provider, BT Ignite provides integrated data and value-added services to meet the European needs of global multi-site corporates and the global needs of European corporates.
BT's extensive global network and strong strategic partnerships enable BT Ignite to serve customers in all key commercial centres of Europe, North America and Asia. The BT Ignite portfolio ranges from desktop and network equipment and software, transport and connectivity, IP-based e-business solutions, managed network services and systems integration to consultancy for complex global requirements.
With 17 years of experience in global account management, BT Ignite has 50 per cent of people based outside the UK, serving large business customers worldwide. For more information about BT Ignite go to
http://www.ignite.com
For more information, please contact:
Rebecca English at Catalysis Communications
t +44(0)20 7665 4315
rebecca.english@catalysis.co.uk
Published by:
ADVA AG Optical Networking, Martinsried/Munich and Meiningen, Germany
ADVA Optical Networking Inc., Mahwah/New Jersey, USA
ADVA Optical Networking Corp., Tokyo, Japan
ADVA Continues Metro March

--------------------------------------------------------------------------------

ADVA AG Optical Networking (Frankfurt: ADV - message board) reported a fourth-quarter profit of €4 million today as the German equipment maker continues to make hay in a stagnant metro WDM market (see ADVA Boosts Operating Income ).

The company, citing a combination of market research and internal sources, now claims that it is number one in the European metro WDM market and number two worldwide.

ADVA`s fourth-quarter revenues were €22.2 million, which were flat sequentially and down from the €24.2 million revenues it reported during the year-ago quarter. "If you look at the rest of the industry, flat is extraordinary," says Brian McCann, ADVA`s chief marketing and strategy officer. "Most of the market studies out there show significant decline year-over-year."

While ADVA estimates that its addressable market shrank by 34 percent in the past year, industry analysts show the company expanded its share at the expense of competitors like Ciena Corp. (Nasdaq: CIEN - message board). ADVA grabbed a 13 percent chunk of the worldwide metro WDM market in 2002, according to Michael Howard, principal analyst at Infonetics Research Inc. In the EMEA (Europe, Middle East, and Africa) region, ADVA did even better, doubling its market share to 26 percent (see ADVA Tops Euro Metro WDM ).

Globally, however, Nortel Networks Corp. (NYSE/Toronto: NT - message board) is still top dog with 25 percent of the $619 million market, according to Infonetics. (Note: Infonetics includes CWDM products in its metro WDM numbers.)

McCann attributes ADVA`s stability and market-share gains to three main things. First, the company`s business partners -- notably Fujitsu Network Communications Inc. (FNC) and Siemens Information and Communications Networks Inc. -- help it win share with large carriers (see Fujitsu to Resell ADVA Products , Fujitsu Delves Into Metro DWDM and ADVA and Siemens Team Up ). Second, the carriers ADVA sells to are primarily large incumbents instead of venture-backed competitive local exchange carriers (CLECs). Finally, about half of ADVA`s customers are enterprises, which spend more steadily and in more predictable amounts than carriers.

ADVA`s pro forma operating income increased to €2.3 million in the fourth quarter, an improvement over the pro forma operating loss of €0.2 million in the fourth quarter of 2001. The company`s pro forma profit for the quarter was €5.2 million, €2 million in the fourth quarter 2001.

And ADVA`s not resting on its laurels, either. "We intend to own more than 25 percent of the metro optical networking market" in 2003, reads a statement in the company`s annual report, released Wednesday. Further, the report says ADVA expects to generate "a gradual growth in revenues in 2003, despite the continuing weak demand for communications equipment."

With one-time charges added in, ADVA`s actual net income was €4 million, or €0.12 a share, in the fourth quarter 2002, compared to an actual net loss of €11.7 million, or €0.35 a share, in the year-ago quarter. The higher net loss in 2001 came partly because ADVA shuttered its Cambridge, U.K., operations and recorded a one-time charge from two acquisitions.

The company`s revenues for the full year 2002 dropped to €88.1 million from €90.0 million. ADVA`s actual net loss was €1.3 million, or €0.04 a share, for the year, compared to an actual net loss of €116.4 million, or €3.57 during 2001.

ADVA expects revenues for the first quarter 2003 to be at the lower end of its previously issued guidance of €20 million to €25 million. The company`s headcount grew to 401 in 2002, a five person climb from the 396 it employed a year ago.

The company estimates that it has now sold to about 71 carriers, up from the 47 carrier customers it acknowledged in 2001. Says McCann: "We`ve really made a business out of this, in contrast to a lot of our competition in the optical space, where it`s a bloodbath."
Wenn der Adva-Kurs steigen soll dann nur wenn die Umsätze und auch die Gewinne steigen/Verluste sinken.
Wen interresierts wenn Adva 90% Marktanteil hält aber das Weltmarktvolumen nur noch 20% von vor 4 Jahren ist.

Die Marktschwäche der letzten Tage/Woche führe ich aber dennoch eher auf die Schlussklingel des Neuen Marktes zurück.
Adva ist für keinen Fonds oder Index-IndexZertifikat mehr ein Mußinvestment.
Oder irre ich mich?

@ Raunzer
Das jemand Ciena (in Aktien) übernimmt ist wohl wahrscheinlicher als das sich irgendwer Adva anlacht.

mfg.

Groupier
Wenn auch recht unwahrscheinlich, sollte man eine Übernahme, nicht ganz aus den Augen verlieren. Ciena hat ca 1,3 Mrd Dollar Cash und Shortterminvestments, und Adva ist momentan etwa mit 50 Mio € bewertet.
Egal wer sich für eine Markterholung, in diesem Segment, in Position bringen will, würde gut daran haben, Adva zu kassieren.

Ist nur meine eigene Meinung und beruht auf keinerlei Tatsachen.

Mfg
Keine Ahnung, aber außer dem etwas schlechten Ausblick hab ich auch keine Ahnung.

ADVA Boosts Operating Income

--------------------------------------------------------------------------------

MUNICH -- ADVA Optical Networking (FSE: ADV - message board), a leading global provider of optical networking solutions, today announced fourth quarter and full-year 2002 audited financial results for the period ended December 31, 2002, and prepared in accordance with U.S. General Accepted Accounting Principles (U.S. GAAP).

FOURTH QUARTER 2002 FINANCIAL RESULTS

Revenues in the fourth quarter 2002 totalled EUR 22.2 million, compared to revenues of EUR 22.0 million in the third quarter 2002, and revenues of EUR 24.2 million in the fourth quarter 2001.

Pro forma operating income increased to EUR 2.3 million in the fourth quarter 2002, a sequential increase of 45.0% compared to pro forma operating income of EUR 1.6 million in the third quarter 2002, and significant improvement over a pro forma operating loss of EUR 0.2 million in the fourth quarter 2001.

Pro forma net income from continuing operations increased to EUR 5.2 million in the fourth quarter 2002, compared to pro forma net income from continuing operations of EUR 1.2 million in the third quarter 2002 and EUR 2.0 million in the fourth quarter 2001.

Andreas G. Rutsch, Chief Financial Officer of ADVA, remarked, "Reaching pro forma operating profitability was one of our clear objectives for 2002. Despite the difficult market conditions, we fully delivered with pro forma operating profit of EUR 4.2 million in 2002. We achieved this through sound financial management of the business, specifically by higher gross margins, tight control on our cost structure, and carefully-scrutinized investments. This operating profitability, together with inventory turns which increased from 3.4 times in 2001 to 4.9 times in 2002, tremendously improved our operating cash flow from EUR -4.9 million in 2001 to EUR 15.8 million in 2002."

ADVA posted actual net income of EUR 4.0 million in the fourth quarter 2002, compared to an actual net loss of EUR 11.7 million in the fourth quarter 2001. The higher net loss in 2001 particularly resulted from discontinuing operations at the company`s site in Cambridge, UK, and recording a one-time non-cash impairment loss from two acquisitions.

Actual basic net earnings per share totalled EUR 0.12 in the fourth quarter 2002 and EUR -0.35 in the fourth quarter 2001. ADVA has included charges for stock option compensation in its actual financial results since the company first issued options in 1999.

FULL-YEAR 2002 FINANCIAL RESULTS

Revenues in 2002 remained at a relatively similar level to 2001, totalling EUR 88.1 million compared to EUR 90.0 million. Pro forma operating income increased to EUR 4.2 million in 2002, a significant improvement over a pro forma operating loss of EUR 5.6 million in 2001. Pro forma net income from continuing operations increased to EUR 6.1 million in 2002, compared to pro forma net loss from continuing operations of EUR 4.1 million in 2001.

"It is an understatement to say that 2002 was an extremely difficult year for communications equipment vendors," stated Brian L. Protiva, Chief Executive Officer of ADVA. "At ADVA, we had already taken the necessary steps to adjust our business to the deteriorating market conditions in the second half of 2001. We started 2002 with clear strategic objectives and focused on executing these during the ensuing twelve months. This enabled us to not only survive a year of continued market weakness during which many competitors faltered, but emerge as an outperforming player and advance to the No. 1 position in the European metro market and No. 2 position worldwide."

ADVA posted an actual net loss of EUR 1.3 million during the full-year 2002, compared to EUR 116.4 million during the full-year 2001. Actual basic net earnings per share totalled EUR -0.04 in 2002 and EUR -3.57 in 2001.


Denke aber Adva ist in der Lage in den vollgenden Q. ein Umsatzwachstum zu generieren und weiter Marktanteile auszubauen.

Mfg
@ all
kann mir jemand sagen, warum ADVA so zerrissen wird? Habe ich irgendeine Meldung übersehen? Gut, der Ausblick für das 1. Q 2003 war nicht so toll, aber dieser Crash-artige Absturz ist nun doch etwas übertrieben, oder?
Wer macht mich mal schlau?!
Danke + Gruß
Beani
Durchsuchen
Beitrag schreiben
Adva Optical. Fakten, Daten, Hintergründe für unsere Pusher und Basher