Die wohl heißeste Lithium-Aktie! Millennial Lithium
eröffnet am 07.07.16 16:25:07 von
neuester Beitrag 15.01.21 15:53:20 von
WKN: A2AMUE |
Symbol: A3N2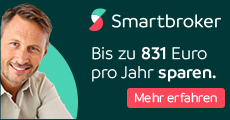 Hallo zusammen,
ich habe eine Lithium Aktie gefunden die (noch) unter dem Radar von den meisten ist.
Millennial Lithium hat sich umbenannt (ehemals Redhill Resources), einen 2:1 Rollback gemacht plus Financing, sodass die derzeit rund 2 Mio. CAD in der Kasse haben und gerade einmal 18 Mio. Aktien ausstehend!
Die News von gestern ist ganz vielversprechend:
VANCOUVER, BRITISH COLUMBIA--(Marketwired - Jul 6, 2016) - Millennial Lithium, (TSX VENTURE:ML), ("Millennial" or the "Company") reports that it plans to commence a surface sampling program to test brine sediments on its Lincoln Lithium project in the Big Smoky Valley, Nevada, upon final approval of the TSX Venture Exchange for the acquisition. The Lincoln Lithium claims are directly adjacent to claims controlled by Ultra Lithium Inc. and Avarone Metals Inc.
Millennial's first pass exploration program is planned to include prospecting, grab sampling and hand auger drill holes to test for lithium and other commercial elements in the upper layers of the playa.
Exploration of the Big Smoky Valley by the U.S. Geological Survey in the 1970s culminated in the drilling of two reverse circulation holes, both of which encountered anomalous concentrations of lithium that were highly similar to those encountered in the Clayton Valley, just to the south, and where the Silver Peak mine is located.
More recently, Ultra Lithium Inc., located south and adjacent to Millennial's claims, released assay and logging results of its first drill hole (news release of June 9th, 2016). Results indicated the presence of two potential lithium-bearing brine targets at their South Big Smoky Valley brine lithium project.
Also on June 9th of 2016, Avarone Metals Inc., located west and adjacent to Millennial's claims, released results of surface sampling on their Moab lithium project. The results of this sampling program not only confirmed the presence of lithium in alluvial gravels and clays but also indicated anomalous values of both boron and potassium.
The Company also reports that Mr. Jamie Carlson has resigned as President, CEO and director to pursue other opportunities. Kyle Stevenson has agreed to join the board and replace Mr. Carlson as President and CEO.
MILLENNIAL LITHIUM CORP.
Graham Harris, Chairman & Director
Heißt also, hier ist mit baldigen und steigen News-Flow aus der Lithium Exploration zu rechnen und der Kurs ist (noch) günstig. Würde mich freuen wenn hier eine rege und sachliche Diskussion erfolgt.
Selbst die Website ist noch im Aufbau:
http://www.millenniallithium.com/splash.html
Sobald die richtig Gas geben wird es hoffentlich auch höhere Kurse geben!

Steigt und steigt...

Millennial Lithium Corp.
Exchange: TSXV Exchange | Jul 8, 2016, 1:38 AM EDT logo
ML $ 0.70 Change Up Change:
0.05 (7.69%) Volume:
19,471
Danke für die Eröffnung der Diskussion, ich bin derzeit auf der Suche nach einer Lithium Aktie, welche den großen Newsflow und den damit erhofften Anstieg noch vor sich hat...
Habe nun selbst ein bisschen recherchiert, Ultra Lithium (TSX-V Symbol ULI), ist direkter Projektnachbar von Millennial Lithium und hat gestern erste sehr gute Bodenproben veröffentlicht, mit bis zu 270 ppm Lithium, Ultra Lithium konnte mit dieser News ein starkes plus von 30 % verzeichnen bei starkem Volumen, ich denke bei Millennial Lithium die gerade eine Bodenproben Programm gestartet haben könnten in etwa die selben Ergebnisse zu erwarten sein. Freu mich über eine angenehme Diskussionsrunde

http://www.stockhouse.com/news/press-releases/2016/07/07/ult…
VANCOUVER, BRITISH COLUMBIA--(Marketwired - July 7, 2016) -
THIS NEWS RELEASE IS NOT FOR DISTRIBUTION TO U.S. NEWSWIRE SERVICES FOR DISSEMINATION IN THE UNITED STATES
Ultra Lithium Inc. (TSX VENTURE:ULI) ("Ultra Lithium" or "the Company") is pleased to announce drill core assay results from the first drill hole at its 100% owned South Big Smokey Valley brine lithium project located in Nevada.
The results of 22 drill core samples from the hole BSH16-01 indicate maximum values for lithium of 270 parts per million (ppm), boron 410 ppm, potassium 10,000 ppm, and magnesium 12,000 ppm; and the average concentration is lithium 131 ppm, boron 151 ppm, potassium 5,575 ppm, and magnesium 6,210 ppm. One sample from a 10 cm gypsum layer had lithium values below labs detection limits. These samples were taken at various depth intervals down to 1,000 feet (305 metres) below ground surface(See table for details). The Company is in the process of collecting brine water samples from this hole.
The Company is also pleased to announce that it has signed a new drill contract with Boart Longyear to finish the remaining planned exploratory drilling at the South Big Smoky brine lithium project.
Dr. Weiguo Lang, CEO of Ultra, stated that, "The core sampling of the first hole not only provided positive results but also gave valuable information regarding subsurface lithology and hydrogeological conditions. We are pleased to have an experienced drill contractor to finish this challenging drill job in soft lake sediments. With Boart Longyear's drilling experience and organizational capabilities, the Company is expecting to obtain groundwater samples of the potential deeper brine targets by drilling down to 2,200 feet below surface in the next hole."
Quality Assurance and Quality Control
All the samples were shipped to Western Environmental Testing Laboratory in Sparks, Nevada, which is an US EPA accredited independent laboratory. The samples were analyzed for lithium, potassium, boron, and magnesium using Test Methods for Evaluation of Solid Waste, Physical/Chemical Methods (SW846), Third Edition. Laboratory used its own quality control and quality assurance protocols for sample analysis.
Qualified Person
The technical information contained in this news release has been reviewed and approved by Afzaal Pirzada, P.Geo., a qualified person, as defined by NI 43-101 who works as a consultant with the Company.
ON BEHALF OF THE BOARD OF DIRECTORS
Kiki Smith, CFO
About Ultra Lithium Inc.
Ultra Lithium is an exploration and development company with a focus on the acquisition and development of lithium assets. The Company is currently focused on North American acquisitions and exploring its Big Smoky Valley Project located in Nevada, USA.
About the South Big Smokey Valley Brine Lithium Project:
The Company holds a 100% interest in the Big Smoky Valley Project comprising 659 placer claims covering approximately 13,000 acres' land located in Nevada, USA. This Project has geological conditions favourable for hosting Lithium enriched brines. The Project is located 16 miles to the north of Albemarle Corp.'s Silver Peak mine which is the only brine lithium producing project in North America, and has been producing lithium from brines since 1966. The Company has completed a ground CSAMT geophysical survey and surface sediment / water sampling programs on the project and started drilling in 2016.
View the Company's filings at www.SEDAR.com.
Schlusskurs 0,74 CAD!

Es steigt weiter ;-)
Sehr interessanter Report, in Kanada wird spekuliert das Millennial ein Projekt in Argentinien erwerben könnte (neben dem bereits bestehenden in Nevada), falls das tatsächlich gelingen sollte, würde das meine Erachtens Kurse von deutlich über 1 CAD bedeuten. Vergleicht man ML mit einer LithiumX (welche auch ein Nevada und Argentinien Projekt besitzt) so könnten durchaus Kurse von 2-3 CAD drin sein - alles wie immer nur meine Meinung!
Millennial
Lithium
(ML.V), the newest kid on the Lithium block, has announced it's planning to start a surface sampling program at its Lincoln Lithium project in Big Smoky Valley in Nevada. The company's claims are located right next to the claims owned by Ultra Lithium, and back in the 70's, the USGS has already drilled a few holes in the Big Smoky Valley, which returned anomalous levels of lithium. Ultra Lithium ( ULI.V) has recently released some preliminary assay results from the first drill hole on its property and with a lithium grade of up to 270 ppm, the Big Smoky valley confirms its status as a potential future source of lithium.
Millennial Lithium ML 2
The company has also completed a C$1.2M private placement priced at C$0.15 per unit, with each unit consisting of one common share and one warrant, exercisable at C$0.30 for two years.
The surface exploration program in Nevada is positive news, but we think there's more going on behind the scenes. After all, when Redhill Resources (RHR.V) announced the name change to Millennial Lithium, it included this interesting sentence in its press release:
'The Property that is the subject of the Agreement is not expected to be the Company's primary focus for the next year. '
This basically means Millennial Lithium has something else in the pipeline, and given the excellent relationships the company's management team has in Argentina, we would dare to bet Millennial will acquire a salar-project in Argentina as its flagship lithium project.
https://www.caesarsreport.com/blog/millennial-lithium-closes…
Trading halt seit Freitag... was da wohl kommen mag

Millennial Lithium halted at 9:56 a.m. PT
2016-07-15 12:59 ET - Halt Trading
Millennial Lithium Corp. has been halted at 9:56 a.m. PT on July 15, 2016, at the company's request, pending news.
VANCOUVER, BRITISH COLUMBIA, Jul 19, 2016 (Marketwired via COMTEX) -- VANCOUVER, BRITISH COLUMBIA--(Marketwired - Jul 19, 2016) - Millennial Lithium Corp. (ML), ("Millennial" or the "Company") wishes to announce that it has entered into a binding property purchase agreement (the "Agreement") to acquire 100% of a Lithium Project (the "Project") in Salta Province Argentina from an Argentinean vendor (the "Vendor"), subject to TSX Venture Exchange (the "Exchange") approval and other customary conditions described therein. The Project is strategically located within the "Lithium Triangle", which is host to some of the world's largest lithium resources.

At this time, the Company is not disclosing the Project location or the Project Vendor because it is awaiting the outcome of negotiations for additional properties and disclosing the precise location of the Project or the name of the Vendor (which would also identify the Project) could be harmful to the Company's efforts in this regard.

The Salta Province of Argentina is a well known, favourable mining jurisdiction which hosts some of the world's largest lithium resources. A review of published data on the Project clearly shows a prominent regional-scale structure with abundant evidence of hydrothermal activity.

The Project salar is located in the elevated and arid Puna region and forms part of a number of highly mineralized salars in production and development, including amongst others:

Hombre Muerto Salar - Galaxy Resources (ASX) and FMC Corp. (NYSE)

Olaroz Salar - Orocobre Limited (ASX)

Rincon Salar - Enirgi Group (Private)

Cauchari Salar - Lithium Americas (TSX) and SQM JV

Diablillos Salar - Lithium-X Energy (TSX)

Under the terms of the Agreement, Millennial can acquire a 100% interest in the Project in consideration for the following payments and share issuances to the Vendor:

- Paying a $200,000 USD deposit on execution of the Agreement;

- Paying $500,000 USD and issuing $500,000 USD in common shares of the Company on Exchange approval of the definitive agreement;

- Paying $500,000 USD and issuing $500,000 USD in common shares of the Company on the six month anniversary of Exchange approval of the definitive agreement; and

- Paying $1,000,000 USD on the twelve month anniversary of Exchange approval of the definitive agreement.

A finder's fee (the "Finder's Fee") equal to the maximum finder's fee permitted under the policies of the Exchange will be paid to Synergy Resource Capital (described below) for introducing the Project. The Finder's Fee will be paid in cash in tranches as the payments above are made to the Vendor.

The Project is subject to a 1.5% NSR, which the Company has the option to purchase for USD$3 Million.

Concurrent Private Placement Financing

The Company currently has sufficient working capital to cover its operating expenses and planned expenditures on other properties for the next 12 months but will require additional capital to finance its commitments under the Agreement.

As a result, the Company is engaging in a non-brokered private placement financing (the "Financing"), the proceeds of which will finance its financial obligations resulting from the Agreement. The Financing will see the Company issue a total of two and half million units at a price of $0.65 cents per unit. Each unit comprises one common share and one-half of a share purchase warrant exercisable for a period of two years at an exercise price of $0.90. A finder's fee equal to 6% will be payable on a portion of the financing.

About Synergy Resource Capital

Synergy Resource Capital is an investment and corporate advisory firm focused in connecting Latin American resource projects with investors worldwide. The firm relies on its extensive network of contacts and financial acumen to assist investors looking to acquire or invest in assets throughout the region as well as companies seeking funding for expansion and growth as well as divestment. Synergy is based in Sydney, Australia, and has allies throughout the Americas.

The Chairman of the Company, Graham Harris, states: "We are delighted to be back again working in Argentina. Our ability to acquire a significant lithium asset is resultant from our previous exploration experiences and networks in the country. We would like to thank all involved for helping us secure this strategic asset. We look forward to expanding our land holdings and announcing our plans for turning Millennial Lithium into a low cost lithium producer."

This news release has been reviewed by Brent Butler, director, qualified person as that term is defined in National Instrument 43-101.

The Agreement and the Financing are subject to regulatory approval including that of the TSX Venture Exchange.

MILLENNIAL LITHIUM CORP.

Kyle Stevenson, President & Director

NEITHER THE TSX VENTURE EXCHANGE NOR ITS REGULATION SERVICES PROVIDER (AS THAT TERM IS DEFINED IN THE POLICIES OF THE TSX VENTURE EXCHANGE) ACCEPTS RESPONSIBILITY FOR THE ADEQUACY OR ACCURACY OF THIS RELEASE.

"This news release may contain forward-looking statements. Forward-looking statements address future events and conditions and therefore involve inherent risks and uncertainties. Actual results may differ materially from those currently anticipated in such statements."

Millennial Lithium Corp. Investor Relations (604) 662-8184 info@millenniallithium.com www.millenniallithium.com
Hier wird gerade eine Mega-News verkündet. Man sichert sich 100% eines strategisch wichtigen Lithium-Projekts in Argentinien!

Andere Unternehmen die auch in der News oben erwähnt sind, haben aufgrund dessen schon eine Marketcap über 100 Mio. CAD - ML hat gerade mal ca. 15 Mio. CAD!
Millennial Lithium appoints Scarr as exploration VP



2016-07-25 15:06 ET - News Release


Mr. Graham Harris reports

MILLENNIAL APPOINTS IAIN SCARR VP OF EXPLORATION AND DEVELOPMENT

Millennial Lithium Corp. has appointed Iain Scarr as vice-president of exploration and development.

Mr. Scarr has worked primarily in industrial minerals exploration and commercial development since 1979. During his career with Rio Tinto, he was responsible for multiple discoveries in North America, South America and Africa, and he worked on the commercial justification for the Jadar lithium-borate resource in Serbia. He graduated with a BSc in geology from California State University and earned an MBA from the University of Southern California.

Following his 29 years with Rio Tinto, Mr. Scarr incorporated IMEx Consultants and, with a group of partners, formed IMEx Minerals Inc. He then joined Lithium One Inc., where he was responsible for bringing the Sal de Vida lithium brine project in Argentina through feasibility with Galaxy Resources and, more recently, the Rincon project with Enirgi. During his time working on these world-class resources, Mr. Scarr established relationships with globally respected professionals from multiple disciplines around the world.

Mr. Scarr brings the expertise needed in the development and commercialization of mineral deposits, particularly lithium brine deposits in the Lithium Triangle of South America.

We seek Safe Harbor.
Die Aktie ist zwar NOCH halted... aber die Entwicklungen sind gigantisch. Mit Iain Scarr kommt ein Ex-Rio Tinto bzw ex Galaxy Resoruces (DER Lithium Player in Argentinien...!) an Board um das Projekt zu entwickeln...
Beitrag zu dieser Diskussion schreiben
Die wohl heißeste Lithium-Aktie! Millennial Lithium