Nitto Denko - japanischer Folienhersteller
eröffnet am 19.07.10 16:34:33 von
neuester Beitrag 28.04.19 13:01:25 von
ISIN: JP3684000007 | WKN: 862930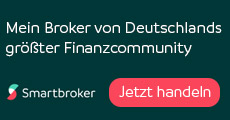 Neuigkeiten zur Nitto Denko Aktie
werden wohl bei der Displayherstellung von Smartphones verwendet;

außerdem:

Nitto Denko, Quark Pharma Collaborate To Jointly Develop siRNA Anti-fibrotic Drug
Published: 19-Jul-2010

Nitto Denko, a Japan-based diversified materials manufacturer and Quark Pharmaceuticals, a company into the discovery and development of RNAi-based therapeutics, have entered into a collaboration and license agreement for the development of siRNA therapeutics for the treatment of fibrotic diseases.

Nitto Denko and Quark Pharma are expected to develop siRNA drugs using Quark's RNAi technologies and new structures providing freedom to operate in the siRNA intellectual property space and Nitto Denko's drug delivery technologies for new therapeutic concepts, currently owned by Nitto Denko.

Daniel Zurr, CEO of Quark Pharma, said: "We shall be using our technologies, intellectual property and capabilities to quickly bring drug candidates to clinical stage and Nitto is expected to provide its delivery technologies and therapeutic strategy as well as their world class capabilities in oligonucleotide production."

Kageshi Maruyama, officer of Nitto Denko, said: "We are pleased to work with Quark, we selected Quark based on the characteristics of its siRNA structure and chemical modifications and look forward to utilising this technology to create medicines."

Yoshiro Niitsu of Sapporo Medical University, School of Medicine, Sapporo, said: "I am very confident that siRNA drugs directed simultaneously to one or more specific target genes are the appropriate approach for therapies for a number of fibrotic diseases that are currently a totally unmet medical need.

"Our research has demonstrated that the adequate siRNA, appropriately delivered to the liver caused regression of liver fibrosis and prolonged survival time in siRNA treated animals. It is very likely that this approach is suitable to fibrotic diseases in other organs as well."
22.12.2010 12:26
Nitto Denko Group to Supply Industry's Largest-Class 16-Inch RO Membrane to World's Biggest Seawater Desalination Plant in Israel

Japan's leading diversified materials manufacturer Nitto Denko Corporation (TOKYO:6988) and its U.S. water treatment technology subsidiary Hydranautics (collectively "Nitto Denko Group") have been contracted to supply the company's newly-developed, industry's largest-class 16-inch SWC-1640 and ESPAB-1640 elements to the world's biggest (*) seawater desalination plant, to be constructed near the coastal city of Ashkelon, Sorek, Israel.

The facility, Israel's fourth grand-scale desalination plant-to-be, will supply the country's greatest 411,000 m3/day capacity of water in 2013.

The contract was awarded by the design and construction contractor for the plant, Sorek Desalination Ltd.

(*) The plant is the world's biggest as a seawater desalination plant with 16-inch elements installed.

Outline of the Order
Plant Site: Sorek, Israel
Capacity it accounts for: 205,500 m3/day
Startup Date: 2013 (Scheduled)

Special Features of 16-inch Membrane Element

With water shortages turning increasingly serious around the world, the water treatment market is showing significant growth. Given such a trend, water treatment plant capacity has been increasing in scale in recent years. The development of a 16-inch (40cm) Reverse Osmosis (RO) membrane element makes it possible for such large-scale facilities to significantly reduce their initial investment cost as well as operating costs.

Compared to the industry's conventional 8-inch element, the effective membrane area (the membrane area in an element through which raw water can be filtered) and water production capacity per element are increased fourfold. As a result, it allows a water treatment plant to reduce its initial investment cost by some 10%, as well as the life cycle cost by approximately $61 million over two decades.

Special Features of SWC5-1640

Normally five to seven Megapascal (MPa) pressure must be applied to membrane modules for desalinating seawater, a process requiring an abundance of electricity. As SWC5-1640 can execute desalination with lower pressure applied than before, it consumes less electricity.

In general, water flux and rejection are in a mutually exclusive relationship. But being an energy-saving type, SWC5-1640 achieves high water flux without sacrificing rejection much, and hence it contributes to more economical seawater desalination.

Special Features of ESPAB-1640

Seawater typically contains four to five milligrams of boron per liter. It is said that regular intake of boron may affect human body adversely, and the World Health Organization (WHO) therefore states that the concentration of boron in drinking water must be less than 0.5 milligrams per liter.

ESPAB-1640 minimizes boron concentration to a level which doesn't affect the human body, by secondarily treating product water produced by SWC5-1640.

Water Availability Situation in Israel

With more than half of the country's land consisting of desert, water shortages in urban areas of Israel however worsening due the pollution and drought. Groundwater is drying up and causing saltwater intrusion. The Israeli government is promoting seawater desalination as a countermeasure to combat such problems, and it plans to meet a major portion of the country's water supply needs by utilizing seawater desalination.

Outline and Future Direction of Nitto Denko's Water Treatment Business

Leveraging some of the most cutting-edge membrane fabrication technology in the world today, Nitto Denko Group has an enviable history of success in ultra-pure water creation and seawater desalination, as well as in the wastewater treatment fields. The group boasts equal number one share together with Dow Chemical Company in the world market for RO membrane elements for producing industrial and public-use ultra-pure water.

The Group plans to further boost its capability in pre-treatment technology of not only RO membrane specialties, but also microfiltration and ultrafiltration membranes as well as microbioreactor processes in growth domains such as seawater desalination and wastewater reclamation. It also hopes to raise the value offering to customers in the water treatment business by further implementing membrane maintenance and repair service businesses.
Boosting Business Base in the Emerging Nucleic Acid Drug Market

Japan's leading diversified materials manufacturer, Nitto Denko Corporation, today announced that it has acquired Avecia Biotechnology, Inc. through Nitto Americas, Inc., a wholly owned subsidiary in Teaneck, New Jersey.

Located in Milford, Massachusetts, Avecia Biotechnology is a recognized leader in therapeutic nucleic acid manufacturing and development services. Avecia provides services for DNA and RNA based therapeutics to customers from pre-clinical through commercial launch. In addition to cGMP (current Good Manufacturing Practices) manufacturing, Avecia's services include the development of analytical methods, process validation, stability studies, quality control, and regulatory support. Nitto Denko aims to strengthen its business base in the domain of nucleic acid drugs with this acquisition, in light of the industry's great growth potential.

With an unmatched track record in large scale manufacturing and extensive expertise across a broad range of nucleic acid APIs (active pharmaceutical ingredients), Avecia Biotechnology is the market leader in contract manufacturing and related services for nucleic acid drugs. This acquisition represents a significant commitment by Nitto Denko to the nucleic acid drug industry. Nitto Denko will further expand its business in this industry by leveraging the following synergies with Avecia Biotechnology:

1. Strong complementary market positions and client relationships

2. Combined IP and technologies, including drug delivery technologies

3. Improved nucleic acid manufacturing efficiencies and cost of goods with Nitto Denko's proprietary solid polymer support technology

4. Avecia's prime location and expansion possibilities to grow the service offering for the benefit of our clients

Nitto Denko's business development in the domain of nucleic acid drugs

Therapeutic nucleic acid drugs are short fragments of nucleic acids with defined chemical structure (sequence). These compounds have been shown to be effective in the modulation of gene expression in a highly specific manner. As a result, therapeutic nucleic acid drugs have the potential to serve as a novel therapy for various illnesses which conventionally have been difficult to combat.

Nitto Denko already is active in nucleic acid drug technology with its wholly owned subsidiary Nitto Denko Technical Corporation in Oceanside, California. NDT is currently expanding its technological development of the chemical synthesis of nucleic acid drugs.

With the acquisition of Avecia Biotechnology, Nitto Denko will further boost its business base in this drug technology domain by leveraging the additional contract manufacturing business of nucleic acid drugs.

[ABOUT AVECIA BIOTECHNOLOGY INC.]

Avecia Biotechnology Inc. is a drug development and manufacturing service company located in Milford, MA. The company is a recognized leader in process development, manufacturing and related services for DNA and RNA based therapeutics and offers in Milford the world's largest established manufacturing capacity to work successfully with major pharmaceutical and innovative biotechnology companies. All services are offered from preclinical testing to post commercial launch of innovative DNA and RNA based therapeutics.

For additional information, please visit www.aveciabiotech.com.
44% Gewinnrückgang in FY12; solide Bilanz mit ein Drittel cash
Nitto Denko Acquires Turkey's No.1 Tape Maker Bento
Achieving the local-optimal business setup in emerging markets

Japan's leading diversified materials manufacturer Nitto Denko Corporation (TOKYO:6988)(ISIN:JP3684000007) announced today that it has reached an agreement to acquire Bento Bantçilik ve Temizlik Maddeleri Sanayi Ticaret together with its sales subsidiary Bento Pazarlama ve Ticaret ("Bento"), Turkey's leading manufacturer of industrial tapes. With Bento joining its global network, Nitto Denko aims to increase within 5 years by 2.5 times its sales from tape business in Europe and other neighboring regions under its European operation by boosting the business there, centered on the emerging economies such as Turkey, Eastern Europe, Middle East and North Africa.

In today's global economy, the bullish emerging markets are becoming increasingly important. Nitto Denko targets to achieve leading market share in multiple world regions, especially in the emerging economies, with niche products as part of its "Area Niche Top®" strategy. The company also continues to pursue its unique Global Niche Top® strategy, which aims to achieve the World's top share in niche, globally-integrated markets.

Two years ago, Nitto Denko has set up its first Turkish subsidiary Nitto Denko Turkey Bant Materyalleri San. ve Tic., which conducts material processing and sales of tape products, in order to serve the tape product needs in bullish automotive and household appliances sectors. In the meantime, Nitto Denko has been exploring acquisition possibilities of strong tape manufacturers in the Turkish market, which may potentially strengthen its competitive position in aforesaid segments by localizing its cost effective operations and achieving an optimal supply chain.

Fully leveraging Bento's top tier production capabilities in Turkey, Nitto Denko will further enhance its cost competitiveness and speedy customer service, which will lead the company to boost its tape business in Europe as well as in emerging markets such as Middle East and North Africa.

Bento's extensive lineup of highly cost-effective tape products targeting the emerging markets is ideally suited to complement Nitto Denko's existing one, which centers on tapes for developed economies. Furthermore, as Bento is geographically located in the center of Europe, Middle East and North America, it is expected to serve as a key site for Nitto Denko's European business operation targeting the emerging economies.
Hi R-bgo

hast du Dir das Biest eigentlich mal detaillierter (bilanztechnisch) angeguckt?

Wenn ja, wie stellt sich die Situation dar?
Antwort auf Beitrag Nr.: 43.193.955 von ottone am 21.05.12 22:13:28
KBV 1,15
EK-Rendite 8%
KGV 16
Bilanz
1/3 cash
kaum goodwill
2/3 EK
insgesamt sehr solide, nur eben sehr viel weniger Profitabel als zuvor
Allerdings muss man schon auch Fukushima im Hinterkopf haben
weiter extrem solide, Kurs bewegt sich kaum
Antwort auf Beitrag Nr.: 46.264.501 von R-BgO am 20.01.14 23:04:43
Kurs kam im letzten Jahr doch ins Laufen;
sie erwarten für FY 15 mehr als Verdoppelung des Nettoergebnisses
Beitrag zu dieser Diskussion schreiben