San Leon Energy PLC --- Schiefergas in Polen und mehr
eröffnet am 23.10.12 23:04:20 von
neuester Beitrag 16.09.20 16:23:52 von
ISIN: IE00BWVFTP56 | WKN: A14T92 |
Symbol: SZX1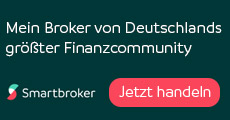 Neuigkeiten zur San Leon Energy Aktie
http://www.sanleonenergy.com
http://oilbarrel.com/company/san-leon-energy
http://uk.finance.yahoo.com/q?s=SLE.L
http://www.iii.co.uk/investment/detail?code=cotn:SLE.L&it=le
MktCap @ 8 GBp & 1.15 Mrd shares:
ca. 95 Mio GBP, 150 Mio USD, 115 Mio EUR.
Trotz dieser relativ kleinen MktCap ist San Leon einer der flächenmäßig größten Player in der Schiefergas-Exploration in Polen.
OK, Exxon ist aus poln. Schiefergas raus & die offiziellen Schätzungen zum Gesamtbestand Shale Gas in Polen wurden dieses Jahr 90% nach unten revidiert, aber andere wie Marathon, ConocoPhillips, Chevron, BNK etc machen weiter.
Ein kleiner Fisch wie San Leon kann dabei schnell ein Übernahmeziel werden.
größte Anteilseigner bei SLE:
Quantum Funds (G. Soros) 20%
Blackrock 10%
Management 20%
Cashbestand müßte nach Verkauf des Anteils am Amstel-Feld (Offshore Niederlande) um die 15 Mio EUR liegen,
Barryroe (Irische See) 4.5% net profit interest sollte lt. Fox-Davies 30 Mio USD (+ Upside-Potential) wert sein und könnte evtl als Nächstes monetarisiert werden.
Kursziel von Fox-Davies beträgt 60 GBp!
S. Links bei oilbarrel.com
Aktuelle Kursschwäche könnte IMO an noch fehlenden Zahlen von den letzten (konventionellen Öl-) Bohrungen in Polen liegen. Die Meldungen dazu waren schon arg knapp gehalten, und letztes Jahr hat Polen für SLE deutlich enttäuscht.
Vll kommen jetzt auch schon verstärkt Jahresendverkäufe von Anlegern rein, die 2011 zu weit höheren Kursen gekauft haben. Am Börsenplatz London sind die Abschläge bei marktengeren Titeln gegen Jahreswechsel oft sehr ausgeprägt.
2013 sollte mit 1 Bohrung offshore Marokko und mit Fortschritten offshore Albanien wieder etwas mehr Schwung in den Wert kommen.
Genel und Cairn werden offshore Marokko 110 Mio USD springen lassen, s. Meldungen vom August 2012, seitdem geht Kurs seltsamerweise abwärts; ich kann das nicht ganz nachvollziehen.
Bin hier selber (noch?) nicht investiert.
Verfolgt jemand von euch San Leon und hat eine Meinung dazu?
hatte die bude mal aufm schirm, nachdem aber exxon sich aus polen zurückgezogen hat hab ichs nicht mehr weiter verfolgt.
Antwort auf Beitrag Nr.: 43.744.395 von borazon am 23.10.12 23:04:20
Wir sind durch einen anderen Wert, der umbenannt oder übertragen wurde (ich habe das nicht mehr im Kopf) noch mit ein paar Tausend Scheinchen drinnen.
Dieser miese Wert kommt von 6 € !!!
Auch wir sind durch diese Manupulationen oder so etwas, dadurch mit über 90 % im Keller !!
Dieser Titel ist so unbedeutend für uns, dass wir uns nie damit befasst haben und deshalb überhaupt nichts davon wissen.
Schau Dir den Chart an, dann wirds Dir schlecht !
San Leon hat die letzten Jahre wohl 1 oder 2 andere Explorer übernommen, die praktisch gescheitert waren; ich muß das noch nachlesen.
Ohne Übernahme wäre vermutlich Konkurs+Delisting fällig gewesen.
So ist das eben bei Explorern. Hab von Ver-50-fachern bis Totalverlust schon alles nicht nur gesehen, sondern selber mitgemacht.

http://blogs.wsj.com/emergingeurope/2012/10/22/polish-cabine…
October 22, 2012, 3:37 PM CET
Polish Cabinet Reaches Shale Gas Compromise
By Marynia Kruk
Polish Prime Minister Donald Tusk has referred to shale gas as Poland's "great chance." But until recently, the Polish government has not acted to demonstrate that nurturing the shale gas industry was a priority.
It appears that the hydrocarbons law the government is set to publish in November is the result of heated, contentious, yet productive discussions between the government's many strong-willed ministers. Inter-ministerial wrangling, which has been going on since April, has yielded some very fruitful legislative solutions, people familiar with the talks said.
This week, the focus has been on taxes, but the November legislation is going to take a more holistic approach to Poland's regulatory environment, overlooked so far, which is likely to please license-holders. Each ministry will contribute something to the effort.
The Environment Ministry's contribution will be a simplification of environmental requirements, while the Ministry of Foreign Affairs will work to keep Brussels bureaucrats from enacting blanket Europe-wide regulations that would hamper shale gas industry development, the people said.
The Treasury Ministry, headed by gas-obsessed Mikolaj Budzanowski, will get to run NOKE SA, the state-owned entity will can take minority stakes in concessions. NOKE will in turn be capitalized by Poland's planned special purpose vehicle Inwestycje Polskie, funded by privatization revenue.
The creation of a new state-owned company like NOKE may be odious to free market purists, but investors in shale gas licenses in Poland may take a liking to it. According to deputy environment minister Piotr Wozniak, NOKE will give companies exploring for gas in Poland an "injection of capital". Looking at the depressed stock prices of small companies that have bet on Polish shale, this will be welcome.
"License holders say they have difficulty financing their planned investments," Mr. Wozniak said at a news conference on Wednesday. "A government shareholder will raise these companies' credit-worthiness," making it easier for them to either raise capital by issuing new shares or to get better terms on bank loans.
Having NOKE as a shareholder is also intended to keep these private-sector investors honest, to make sure they pay their fair share of taxes in the country. Will the government be able to find qualified people to staff NOKE who know enough about the sector to hold their own against the industry's sharks?
There are Polish citizens with the practical knowledge to run NOKE, except that they tend to fan out across the globe rather than stay in Poland, Mr. Wozniak said. Polish Minister of Justice Jaroslaw Gowin, similarly to Mr. Budzanowski, is a big fan of shale gas. Also like Mr. Budzanowski, Mr. Gowin is from Krakow, a region of Poland with a long history of oil and gas exploration. And as part of his drive to deregulate access to professions in Poland, Mr. Gowin's ministry plans to simplify the requirements for various oil and gas workers, like drillers.
"We are working together on this," said Justice Ministry spokeswoman Patrycja Loose. "In a few weeks we've more information."
Thanks to the deregulation initiative, "we expect people to come from abroad," Mr. Wozniak said.
People familiar with the matter said the summer's conflict between the ministries centered on taxes. The compromise the ministers hammered out gives a much bigger share of tax revenue to local governments, which seems to have pleased everyone, both the sector and the Finance Ministry.
"A positive element of the fiscal proposal is the higher distribution of fees to municipal governments and local communities," said Marcin Zieba, general director of lobby group OPPPW, or the Polish Exploration and Production Industry Organization.
The intention of this tax revenue reallocations was to bring local governments "with us into this shale gas fever," a Warsaw-based government official said.
http://blogs.wsj.com/emergingeurope/2012/10/24/polish-offici…
October 24, 2012, 3:24 PM CET
Polish Officials Hint Country May Scrap Nuclear Program
By Marynia Kruk
WARSAW–Poland's construction of its first nuclear power plant is no longer a foregone conclusion as the country pivots towards the strategic goal of boosting domestic oil and gas production, especially of shale gas, two public officials hinted Wednesday.
The Polish government decided to build a nuclear power plant that is expected to cost around $15 billion to help diversify away from coal-fired power plants. Despite personally overseeing the signing of a nuclear joint venture of a group of state-controlled companies in September, an official Wednesday said the government may still change its mind.
"Our priority is the exploration and production of hydrocarbons," Treasury Minister Mikolaj Budzanowski said in parliament Wednesday. He added that funds the government plans to earmark for a special purpose vehicle to finance investments will be aimed at increasing domestic production.
"As for nuclear power, the final decision will be made…no earlier than 2014 or 2015," Mr. Budzanowski added.
As recently as a year ago, Prime Minister Donald Tusk rejected a German call on Poland to cancel its nuclear plans, explaining policymakers shouldn't "succumb to hysteria" following the nuclear accident in Japan caused by the earthquake and tsunami last year.
Also adding to doubts about Poland's nuclear determination Wednesday was Krzysztof Kilian, the chief executive of Poland's largest power utility PGE Polska Grupa Energetyczna SA (PGE.WA), which is spearheading the already-delayed nuclear project, who said of Poland's two flagship energy security projects —nuclear and shale gas—that one rules out the other.
His statement carries weight because Mr. Kilian is perceived to have close ties with Mr. Tusk, although officially he answers to Mr. Budzanowski, whose ministry oversees state-controlled companies.
"We are in this [Poland's energy security program], because of nuclear energy and shale gas," Mr. Kilian was quoted as saying by state news agency PAP. "And I'd like to make a digression here, these two programs cannot both succeed…one rules out the other."
The company wasn't available to explain Mr. Kilian's comments.
Poland's top energy security objectives are freeing itself from dependence on expensive Russian natural gas imports specifically and preserving its right to burn carbon-dioxide emitting coal, of which it has an abundant supply, in the face of the European Union's ambitious emission reduction targets.
The Polish government could come to the conclusion it doesn't need nuclear power plants, which it would have to pay foreign contractors billions of dollars to design and build, especially as power consumption isn't growing as quickly as projected.
During the boom years of the previous decade, Polish officials feared lack of power capacity around 2016 would create rolling blackouts, but economic slowdown seems to have alleviated this risk for now.
Cheap carbon prices on Europe's Emission Trading System make it less pressing for Poland to diversify its energy mix away from coal, which now generates about 95% of Polish power, by adding nuclear.
In August, Mr. Kilian said his company, state-controlled PGE, which generates 70% of its power from lignite, needed to refocus on its core business, mining and burning lignite to generate electricity.
The effort to move the PGE's nuclear project forward has been hampered by a dearth of commercial financing, political will and Poles with nuclear energy know-how.
In July, PGE joined an alliance of other state-controlled companies that are helping gas monopoly PGNiG SA finance its exploration for shale gas in Poland and spread the risk of the speculative venture.
und der JV-Partner verlässt das Schiff
Talisman to 'live within means' going ahead
Producer puts focus on profit
BY STEPHEN EWART, CALGARY HERALD OCTOBER 31, 2012
0
STORYPHOTOS ( 1 )
Stephen Ewart is the Calgary Herald's Energy and Economics editor and columnist.
Photograph by: Gavin Young , Calgary Herald
The writing that was on the wall for Talisman Energy when chief executive John Manzoni was shown the door in September showed up Tuesday in huge writedowns and red ink on the company's third-quarter financial results.
New CEO Hal Kvisle laid out his vision for the Calgary-based global oil and gas producer that will see it refocus and "live within our means."
Talisman's issues go well beyond $1 billion in "impairment" charges or a $731 million quarterly loss.
"We need to focus our operations and we need to energize and motivate our people," Kvisle told investors and analysts after the company announced another writedown on a troubled North Sea oil platform as well as plans to abandon operations in Quebec and Peru.
While committing Talisman to remain in its three core operating areas - the Americas, Southeast Asia and the North Sea - Kvisle acknowledged "we are reviewing and ranking our assets through a number of lenses."
More than a dozen countries where Talisman operates around the world were cited at some point in its news release or conference call, including Papua New Guinea in Asia, Sierra Leone in Africa, Kurdistan in the Middle East and Poland in Europe.
Kvisle strongly hinted its shale gas exploration in Poland will soon be history.
Other assets will also go on the block and production, currently 415,000 barrels of oil equivalent a day, could decline by 10 or 15 per cent.
Talisman's treks to far flung corners of the globe in search of oil and gas have taken it to places such as Sudan and Ecuador previously that proved challenging and controversial. The fearless attitude - best embodied by founding CEO Jim Buckee - could also be a thing of the past.
As part of living on its cash flow, Talisman will cut capital expenditures by 25 per cent to $3 billion in 2013. Its spending will also be less adventurous.
"An exploration budget that is 10 or 15 per cent of total capital spending is about right and Talisman had been up in the 25 or 30 per cent level," Kvisle said in an interview. "It will naturally force people to focus on the better projects rather than drilling as many as we have."
It's evident where Kvisle is focused to return Talisman to profitability and it isn't based on geography or even geology.
"We will do things better, faster and at lower cost," Kvisle said.
The key word is the first one ... we.
When Kvisle listed Talisman's four go-forward priorities each started with the same word ... we.
Kvisle is making Talisman's 3,600 employees a priority. In his first eight weeks as CEO, he has visited the company's prized operations in Southeast Asia as well as the prolific Eagle Ford shale in Texas and met hundreds of staff members in Houston and Calgary.
Trips to Scotland, Norway and Colombia are planned for the next month.
In his commitment to improve profitability on each unit of oil and gas produced to add shareholder value, Kvisle's focus is in-house.
"The difference between an employee team that is highly organized and motivated and one that's not is the difference between success and failure," Kvisle said. "We need our employees to be enthused about the direction of the company."
The obvious direction for the company will be up, at least on the stock markets.
Talisman shares lost 55 cents to $11.50 on the Toronto Stock Exchange after its results were announced to lower its market capitalization below $12 billion.
In a world of employee stock options and bonuses, few things generate enthusiasm for the company like a robust share price.
As recently as two years ago, Talisman traded above $24 a share.
Kvisle - who was chief executive for pipeline giant TransCanada Corp. until 2010 - served on Talisman's board for two and a half years when Manzoni abruptly resigned in September amid growing shareholder complaints over the stock price.
His return to the executive suite marked a turning point for Talisman.
As CIBC World Markets' Andrew Potter said in research note: "Q3 was likely a cleanup quarter for the company as the new CEO, Hal Kvisle, begins to move the company forward."
Kvisle cautioned that time frame is too narrow.
"This business is too big and too complex to turn around in a quarter," he said. "I prefer to look at 2012 as a turnaround year. As we come out of 2012 and go into 2013 we're going to do things differently."
One notable difference, despite spending cuts, is Talisman will put funds into to its North Sea operations Kvisle said had been mistakenly deemed "over the hill" by the previous regime. The sale of a 49 per cent stake in its UK North Sea assets to Sinopec will allow more capital to go toward the costly-to-operate assets.
After he gets a first-hand view of its field locations, offshore platforms, processing facilities and people around the world, expect Kvisle's vision for Talisman's future to become clearer to employees and investors alike.
Read more:
http://www.calgaryherald.com/Ewart+Talisman+live+within+mean…
wörtlich aus dem Conference Call von Talisman, Teil Q & A
http://seekingalpha.com/article/963071-talisman-energy-manag…
...
(Question)
Bob Brackett - Sanford C. Bernstein & Co., LLC., Research Division
And then a final follow-up on -- what does the future hold for either Poland shale gas or Papua New Guinea? Do those fit in the category of too long to pay out?
(Answer)
Harold N. Kvisle - Chief Executive Officer, President, Independent Director, Chairman of Reserves Committee, Member of Executive Committee and Member of Human Resources Committee
On Papua New Guinea, we have made an arrangement with a third party that's entering into our assets that will put up a fair bit of the funding. That's been previously announced. And so I think that there is such a significant upside opportunity for natural gas in Papua New Guinea and for the development of LNG export, but I wouldn't want to move too quickly to regard PNG as an asset that we would sell or an asset that we would not develop. It's significant. We understand the geology. We've got a great land position. We've got good relationships with a number of parties there, and I would see that one as a very interesting opportunity for us. Shale gas to me is primarily a North American activity. It's one that we've been successful in building up big positions in 4 shale plays and in our conventional asset base in North America. I find it more difficult to contemplate pursuing shale outside of North America, and we'd be very cautious if we went anywhere internationally into the shale game. I think in Poland, we're not particularly enthused by results we've had to date. It's a difficult thing. It's probably maybe one part of our portfolio that is, frankly, beyond our reach right now and you may see us going other directions in Poland.
Wenn ein Ausstieg von Talisman offiziell bekannt gegeben wird, dürfte der Kurs von San Leon kaum positiv reagieren, da hier viele auf die Polen-Story setzen.
Falls San Leon den Anteil von Talisman übernimmt und auch die Kosten für die weitere Entwicklung, brauchen sie eine Kapitalerhöhung mit entsprechendem Druck auf den Kurs.
Ohnehin fraglich, ob San Leon das allein schultern könnte.
Talisman fördert bereits erfolgreich Shale Gas in Nordamerika und hat die Expertise.
Für SLE alleine würde es wohl schwierig.
Bin immer noch nicht investiert und werde abwarten.
Schon mal überlegt, am möglichen Schiefergasboom in Polen (und damit auch in der Ukraine) indirekt zu partzipieren? Z.B. mittels eines Hardcore-Turnaround-Investments in Stirol-Aktien?
Beitrag zu dieser Diskussion schreiben