ImageWare Systems, Inc. (IW) - 500 Beiträge pro Seite
eröffnet am 12.09.07 13:39:16 von
neuester Beitrag
12.09.07 13:39:58
von
ISIN: US45245S1087 | WKN: 935043 |
Symbol: IWSY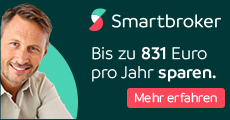 Profile:
ImageWare Systems, Inc. provides software-based identity management solutions for governments, public safety and justice agencies, and commercial enterprises. It offers IWS Biometric Engine, a biometric identity management platform for multi-biometric enrollment, management, and authentication, as well as managing population databases of unlimited sizes; IWS PIV Management application that supplies the Web-based graphical user interface, which presents the user or client interface to the various server functions; IWS PIV Middleware product, a library of functions that connect a card reader and PIV card on the hardware side with a software application; IWS Background Server, a software application designed specifically for government and law enforcement organizations to support first stage of biometric identity management functions such as identity proofing and vetting; and IWS Desktop Security, a modular authentication management platform that provides an additional layer of security to workstations, networks, and systems through advanced encryption and authentication technologies. The company also provides IWS Biometric IQA&E, a biometric image enhancement and assessment solution, which assists government organizations to evaluate biometric images automatically; and identification and secure credential products that provide biometric enrollment and identity proofing with smart card encoding of biometrics; flexible models of central or distributed issuance of credentials; and customizable card life-cycle workflow managed by the card management system. It markets its products through its direct sales force and indirect distribution channels in the United States, Australia, Canada, the United Arab Emirates, Kuwait, Mexico, Colombia, Costa Rica, Venezuela, Singapore, Indonesia, and the Philippines. The company, formerly known as ImageWare Software, Inc., was founded in 1987. The company is headquartered in San Diego, California.
http://www.iwsinc.com/
ImageWare Systems and Lockheed Martin Sign Automated Fingerprint Identification System (AFIS) Licensing Agreement
Wednesday September 12, 7:30 am ET
-ImageWare Expands Identity Management Offerings and Brings AFIS to Local Governments -


SAN DIEGO--(BUSINESS WIRE)--ImageWare® Systems, Inc. (AMEX:IW - News), a leading developer of identity management solutions, today announced a strategic, multi-year licensing agreement with Lockheed Martin (NYSE:LMT - News) for its Automated Fingerprint Identification System (AFIS). ImageWare will use AFIS to deliver more comprehensive identification solutions, specifically targeting local governments.

Under the terms of the agreement, ImageWare will license and integrate the Lockheed Martin AFIS into its award-winning IWS(TM) Biometric Engine(TM) product. Financial terms were not disclosed.

"ImageWare has established long-standing relationships with local governments with our law enforcement and identity management products, anchored by our Biometric Engine platform," said Jim Miller, ImageWare's chairman and CEO. "We believe the combination of AFIS and our unique open-architected technology, which allows for the use of multiple biometrics, will provide our local government customers with the ability to rapidly reduce the criminal identification time period as well as to achieve quick compliance with emerging multi-modal biometric standards for law enforcement set by the federal government. We are eager to extend this offering to the local justice and public safety markets."

According to a recent Frost & Sullivan study on the North American Criminal AFIS market, the local law enforcement AFIS market presents enormous growth potential for vendors. "The criminal AFIS market in North America was perceived to be nearing saturation. However the key growth driver has been the demand from local governments for their own AFIS. There has been steady growth since the last two years and this trend is expected to continue in the long term," says Imran Khan, Frost & Sullivan Biometric Research Analyst.

About IWS Biometric Engine

ImageWare's next generation biometric identity management solutions are based on its award-winning IWS Biometric Engine, a biometric identity management platform for multi-biometric searching and matching that is scalable, technology agnostic and allows organizations to manage population databases of unlimited sizes. The IWS Biometric Engine's multi-biometric enrollment, management and authentication platform allows users to search and match tens of millions of biometrics for identity confirmation. Searches can be 1:1 (verification), 1:N (identification), X:N (investigative) and N:N (enrollment integrity).

ImageWare's IWS Biometric Engine suite of solutions provide government, law enforcement, border management and enterprise businesses, a wide variety of application-specific solutions that address specific government mandates and technology standards. It also provides the ability to integrate into existing legacy systems and expand based upon specific customer requirements. The new application suite of products include complete packaged solutions for:

HSPD-12 Personal Identity Verification (PIV)
Automated Fingerprint Identification System (AFIS)
Border Management
ePassport & eVisa
Applicant Identity Vetting
Mobile Acquisition
Disaster Management
Physical Access Control
Single-Sign-On and Logical Access Control
For more information about ImageWare's products, please call (800) 842-4199 or e-mail at sales@iwsinc.com.

About ImageWare Systems, Inc.

ImageWare Systems, Inc. (AMEX:IW - News) is a leading developer of identity management solutions, providing biometric, secure credential and law enforcement technologies. Scalable for worldwide deployment, the Company's biometric product line includes a multi-biometric engine that is hardware and algorithm independent, enabling the enrollment and management of unlimited population sizes. ImageWare's identification products are used to manage and issue secure credentials including national IDs, passports, driver licenses, smart cards and access control credentials. ImageWare's digital booking products provide law enforcement with integrated mug shot, fingerprint Livescan and investigative capabilities. ImageWare is headquartered in San Diego, with offices in Washington DC and Canada. For more information visit www.iwsinc.com.

Safe Harbor Statement

This news release may contain forward-looking statements made pursuant to the "safe harbor'' provisions of the Private Securities Litigation Reform Act of 1995. While these statements are meant to convey to the public the company's progress, business opportunities and growth prospects, readers are cautioned that such forward-looking statements represent management's opinion. While management believes such representation to be true and accurate based on the information available to the company, actual results may differ materially from those described. The company's operations and business prospects are always subject to risks and uncertainties. Important facts that may cause actual results to differ are set forth in the company's periodic filings with the U.S. Securities and Exchange Commission.



Contact:
ImageWare Systems, Inc.
Joyce Watts, 858-673-8600, ext. 133
jwatts@iwsinc.com

--------------------------------------------------------------------------------
Source: ImageWare(R) Systems, Inc.
Beitrag zu dieser Diskussion schreiben
Zu dieser Diskussion können keine Beiträge mehr verfasst werden, da der letzte Beitrag vor mehr als zwei Jahren verfasst wurde und die Diskussion daraufhin archiviert wurde.
Bitte wenden Sie sich an
feedback@wallstreet-online.de
und erfragen Sie die Reaktivierung der Diskussion oder starten Sie eine neue Diskussion.
ImageWare Systems, Inc. (IW)