DYNACOR GOLD Inc. - Ein Spin-off der MALAGA Inc. auf der Suche nach Gold
eröffnet am 30.10.07 14:10:25 von
neuester Beitrag
10.06.21 20:35:10
von
WKN: A0M6BW |
Symbol: DNG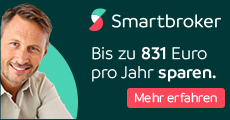 Beitrag zu dieser Diskussion schreiben
Dynacor Gold meldet für Q1 einen Rekordumsatz von 40,9 Mio. USD und einen Gewinn von 2,1 Mio. USD. Dynacor bestätigt die Umsatzprognose von mind. 150 Mio. USD für 2021 und ein Gewinnziel von knapp 7 Mio. USD. Die Barmittel betragen zum Ende von Q1 über 17 Mio. USD - die MarketCap liegt heute bei rund 82 Mio. USD.
https://www.dynacor.com/dynacor-reports-quarterly-record-sal…
Dynacor Gold meldet für das 1. Quartal 2021 einen Umsatz von 40,9 Mio. USD ggü. dem Vorjahresquartal von 30,9 Mio. USD. Q1 war damit umsatztechnisch das beste Quartal der Unternehmensgeschichte. Das Jahresziel von 150 Mio. USD scheint damit mehr als erreichbar.
Dyanacor ist an der Börse aktuell mit rund 71 Mio. USD bewertet und weist ein KGV von rund 17 aus. 
http://www.globenewswire.com/news-release/2021/04/16/2211549…
Antwort auf Beitrag Nr.: 40.456.042 von MaatMod am 04.11.10 17:21:47
Nach einigen Jahren Dornröschenschlaf erwacht Dynacor mit guten Meldungen aus der laufenden Gold-Produktion der Acari property in Peru, in der Nähe Arequipas.
Mit dem Cashflow aus Acari werden laufende Explorationen an drei anderen Standorten finanziert. Von der Muttergesellschaft "Malaga", die sich auf den Abbau von Wolfram spezialisiiert hat habe ich neben stetigen Produktionsdaten nicht allzuviel zu berichten. Persönlich finde ich Wolfram nicht so spannend, doch auch hier ein Kursplus.
Net Earnings of $780,000 (0.03 per share) for Q2, die Zahlen für Q3 sind für den 15.11. angekündigt.
Arequipa ist eine wunderschöne Stadt, um die Turi-Nepp-Restaurants in den Bogengängen rund um den Plaza de Armas sollte man einen Bogen machen, ein Blick auf den Hausvulkan Misti lohnt jedoch immer

October 29, 2010 TSX

NG
Dynacor Gold Mines: Surpasses 10,500 ounces of gold milled in the third quarter 2010
Montréal, October 29th, 2010 – The custom-milling plant of Dynacor Gold Mines Inc. (" Dynacor ") milled 10,576 ounces of gold during the third quarter of 2010. Production increased by 45 % in comparison with the second quarter of 2010 (7,292 ounces) and 182 % with the third quarter of 2009 (3,755 ounces).
Dynacor has significantly surpassed the 7,000 - 9,000 ounces of gold objective that it had established for the third quarter and is on track to exceed the revised annual objective of 30,000 ounces of gold.
In the third quarter of 2010, the custom-milling operation has accomplished an annualized production rate of over 40,000 ounces of gold per year. The resulting increased liquidity will allow the company to expedite the exploration campaign at Tumipampa. Dynacor expects to issue shortly, an update on its exploration program at Tumipampa.
Dynacor's third quarter results for the three-month period ended September 30, 2010 are scheduled for release by November 15th, 2010. The financial statements will be available on the web site of Dynacor at www.dynacorgold.com and at www.sedar.com
ABOUT DYNACOR GOLD MINES INC
Dynacor is a gold exploration and mining company active in Peru through its subsidiaries since 1996. The Company's assets include the Acari, Casaden and Tumipampa exploration properties. The Acari mill produces gold by custom milling. Dynacor's strength and competitive advantage comes with the experience and knowledge the Company has developed while working in Peru. Its pride remains in maintaining respect and positive work ethics toward its employees, partners and local communities.
FORWARD LOOKING INFORMATION
Certain statements in the foregoing may constitute forward-looking statements, which involve known and unknown risks, uncertainties and other factors that may cause the actual results, performance or achievements of Dynacor, or industry results, to be materially different from any future result, performance or achievement expressed or implied by such forward-looking statements. These statements reflect management's current expectations regarding future events and operating performance as of the date of this news release.
Für eine aktuelle Diskussion frei
hat ja unverschämt gute Eckdaten und ist noch weitestegehdn völlig unter dem Radar! MK ~12Mio CAD (!), knapp 26000 Unzen abgebaut in 2007. Die Resourcen sind nur historisch, oder? Aber immerhin 600000 fand ich auf Stockhouse. Ist das richtig? Kann mir jemand mehr zu dem Unternehmen sagen?




Dynacor produces 25,789 ounces Au at Acari mill in 2007

2008-01-16 09:13 ET - News Release

Mr. Jean Martineau reports

GOLD PRODUCTION TOPS 25,000 OUNCES AT DYNACOR GOLD'S PLANT IN PERU

Dynacor Gold Mines Inc.'s Acari mill, in 2007, produced a record 25,789 ounces of gold. Gold production increased by 11,411 ounces representing an increase of 79 per cent, as compared with the 14,378 ounces the mill produced in 2006. Jean Martineau, the company's chief executive officer and president, commented recently: "For the first time in the company's history, gold production exceeded the targeted production as mentioned in the company's 2006 annual report; Dynacor plans to continue increasing the production capacity of the Acari mill, to reach a gold production of 20,000 ounces in 2007 and 25,000 ounces in 2008. The company has in fact reached its 2008 target of 25,000 ounces one year in advance." This extraordinary result is due to an increase in the plant's milling capacity, improved technology as well as new administrative and cost-control procedures that were implemented by the company's management both in Canada and in Peru.

Acari plant

In the last quarter of 2006 and during 2007, a series of major changes were gradually implemented at the Acari plant, and this process is continuing. First and foremost, starting in the third quarter of 2006, the milling rate was increased to 100 tons/day by purchasing new equipment and upgrading some of the existing equipment. Two new cyanidation tanks were built and a third one is being completed. Ore purchases were optimized and the average year-round gold grade of the custom milled ores increased by 29 per cent (equivalent to an increase of 6.14 grams per tonne). Furthermore, during 2007, gold recovery rates were also optimized and increased by more than 2 per cent.

New monitoring and cost-control procedures were introduced, and recycling of certain chemicals and process solutions was enhanced, in particular with respect to cyanide. New processes were implemented in order to increase the recovery of metallic silver and mercury. Finally, new environmental safety procedures were implemented and worker safety was also enhanced.

Outlook for 2008 to 2009

In 2008 to 2009, the company plans to gradually increase its milling capacity to 150 tons/day and finish building a Merrill Crowe cyanidation unit. Installation of the Merrill Crowe tank is now 80 per cent completed and this equipment should be on-line in the first quarter of 2008, after it has been fully tested. Once this tank is operational, the milling capacity at Acari can be increased step by step.

Installation of the new copper/gold/silver custom mill has now been completed, and the unit is being tested using various types of ores to assess its operability. This new unit consists of a cyanide-free process that is based on crushing and sizing the ores, and chemical flotation. Initially, its capacity will be 20 to 40 tons per day, but this can be increased at a later date depending on the demand for custom copper ore milling and its profitability.

Over all, the company's management is very optimistic in regard to the future development of the Acari mill for 2008 to 2009. Dynacor Gold has the financial resources necessary to continue increasing its activities at Acari, thus the generation of free cash flow that can be used for exploration of the company's mining properties and/or the acquisition of new ones.

Drilling under way at Tumipampa

Drilling began in November/December, 2007, and is currently actively under way. The company has already completed drilling of two holes and has begun work on the Manto Dorado. Dynacor will report the first results as soon as they are available.

Ivan Quiroz, vice-president of operations and director, is a mining engineer and metallurgist, and a member of the Collegio de Ingenieros del Peru. He is Dynacor Gold's qualified person and is responsible for the technical information contained in this press release. Thus, Mr. Quiroz can testify to the precision and exactitude of the data, and the mining and geological knowledge of the Acari plant, and the Tumipampa property, as required by National Instrument 43-101 and its annexes with respect to the reporting and content of this press release.

We seek Safe Harbor.
Heute ist die Stock-Dividende der Malaga Inc. in Form von DYNACOR-Aktien in meinem Depot eingetrudelt.
Antwort auf Beitrag Nr.: 32.203.417 von DCShoes am 30.10.07 14:10:25
Update vom 30.10.:
Stockdividende 1 common share of Dynacor Gold Mines Inc.
for each 8.5471 common shares of Malaga held on the Record Date.
Daher vermutlich die 14% Kursverlust bei Malaga heute.
aus:
http://www.cnxmarketlink.com/en/releases/archive/October2007…
Malaga inc. announces the final distribution ratio of Dynacor Gold Mines common shares
Malaga Inc. (malaga)
Symbol: MLG
Toronto Stock Exchange(TSX)
MONTREAL, Oct. 30 /CNW Telbec/ - Malaga Inc. ("Malaga") (TSX: MLG)
Following the announcement made by way of a press release dated October 18,
2007, Malaga is pleased to announce the final distribution ratio of Dynacor
Gold Mines' common shares.
Malaga holds 20,000,000 common shares of Dynacor Gold Mines Inc. and is
distributing 16,000,000 shares (80%) to its shareholders.
The final distribution ratio was determined based upon the number of
common shares of Malaga issued and outstanding as of the Record Date
(136,753,767 shares). Consequently, Malaga shareholders of record as of the
close of business on October 26, 2007 (the "Record Date"), are entitled to
receive, by way of a stock dividend, 1 common share of Dynacor Gold Mines Inc.
for each 8.5471 common shares of Malaga held on the Record Date.
The creation of this new company underlines the importance that Malaga's
management attaches to maximizing value for its shareholders and implementing
strategies that lead to increased profits. Indeed, two distinct companies can
better focus their individual efforts on increasing the value of their assets,
their products in the marketplace and consequently the value of their shares.
Furthermore, the spin-off of Malaga's gold assets into a separate company
allows the investor to choose between two distinct investment options.
ABOUT DYNACOR GOLD MINES INC.
Dynacor Gold Mines Inc. is a gold exploration and mining company, which
has been operating in Peru since 1996 (originally as Dynacor Mines Inc.). The
Company operates and owns 100% of a custom gold milling plant located on the
Acari property. It also owns the Acari, Tumipampa and Casaden exploration
properties in Peru. In 2006, the Acari Plant produced more than 14,300 ounces
of gold. The milling capacity of the plant was increased in 2007 to 100 tons
per day (2006 - 60 tons/day) and the amount of gold that has been milled in
2007 has sharply increased.
ABOUT MALAGA INC.
Malaga Inc. is a tungsten mining company which focuses on efficient and
productive mining practices. The company is committed to growth, through
increasing its tungsten concentrate production, continuing the exploration of
the Pasto Bueno property, and through strategic acquisitions. It also seeks
diverse growth opportunities such as developing the hydroelectric potential of
the Pasto Bueno property, through Hidropesac S.A., in which the Company holds
44%.
DYNACOR GOLD Inc. - Ein Spin-off der MALAGA Inc. auf der Suche nach Gold