The stock of Auryn Resources Inc (CVE:AUG) gapped up by $0.01 today and has $9.88 target (Seite 19)
eröffnet am 06.08.16 15:00:57 von
neuester Beitrag 19.10.20 17:09:36 von
WKN: A1404Y |
Symbol: AUN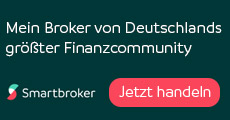 Die Jahreshaupt- und Sonderversammlung findet praktisch am Montag, den 5. Oktober 2020 um 10:00 Uhr (Ortszeit Vancouver) statt.
ISS Proxy Advisory Supports Auryn's Proposed Reorganization and Acquisition of Eastmain Resources
View in PDF Format
Vancouver, Canada – September 25, 2020 – Auryn Resources Inc. (TSX: AUG, NYSE AMERICAN: AUG) ("Auryn" or the "Company") is pleased to announce that Institutional Shareholder Services Inc. ("ISS") has recommended that Auryn shareholders (the "Shareholders") vote in favour of all proposed resolutions related to the reorganization of the Company (the "Reorganization Arrangement"), the acquisition of Eastmain Resources ("Eastmain") (the "Eastmain Acquisition") and the recently closed bought-deal subscription receipts financing (the "Financing"), collectively the transactions (the "Transactions"), at the upcoming special meeting on October 5, 2020 (the "Meeting").
The Transactions will result in the creation of Fury Gold Mines Limited ("Fury Gold"), a well-financed, Canadian-focused gold exploration and development company that combines Auryn's Canadian projects with Eastmain's operations, and two new independent companies holding Auryn's Peruvian assets, shares of which will be distributed to Auryn shareholders. Proxy voting of about a third of issued shares to-date has demonstrated exceedingly positive shareholder support for the Transactions.
In recommending that Shareholders vote FOR the Transactions, ISS noted that the resulting Fury Gold will have an improved capital markets profile to attract institutional investment and a solid prospect in Eastmain's Eau Claire project for near-term commercial mine development.
ISS recommended against approval of Auryn's proposed special resolution to adopt new corporate articles (which are similar to by-laws), citing concerns with the draft form of articles filed on SEDAR.com on September 8, 2020. These concerns were in regard to certain requirements for advance notice of shareholder director nominees and certain provisions relating to directors' powers in regard to capital alterations, use of alternate directors and inclusion of a chairperson casting vote. In response, Auryn has today approved changes to the proposed new articles to address all ISS concerns. These revised articles will be proposed for approval at the Meeting in lieu of the earlier draft and are now filed on SEDAR.com.

The Meeting
The annual general and special meeting will be held virtually on Monday, October 5, 2020 at 10:00 a.m. (Vancouver time). Visit
https://web.lumiagm.com/481668070
prior to the start of the Meeting to login. Click on "I have a login" and enter your 15-digit control number or username along with the password "auryn2020" (case specific).
YOUR VOTE IS IMPORTANT - PLEASE VOTE TODAY

The proxy voting deadline is 10:00 a.m. (Vancouver time) on Thursday, October 1, 2020.

Securityholders of Auryn are encouraged to vote today via internet or by telephone.

The Board of Directors of Auryn UNANIMOUSLY recommends Securities vote
IN FAVOUR all resolutions being proposed at the shareholder's meeting.
To ensure an informed decision is made, Securityholders are encouraged to read the Management Information Circular dated September 3, 2020 which can be found on the Company's SEDAR profile at www.sedar.com and on the Company's website at:
https://www.aurynresources.com/investors/investor-package/.
Securityholder Information and Questions
Securityholders who have questions or need assistance with voting their securities should contact Auryn's proxy solicitation agent, Laurel Hill Advisory Group by telephone at 1-877-452-7184 toll-free in North America (+1-416-304-0211 for international calls) or by email at assistance@laurelhill.com.
ON BEHALF OF THE BOARD OF DIRECTORS OF AURYN RESOURCES INC.
Ivan Bebek
Executive Chairman
For further information on Auryn Resources Inc., please contact Natasha Frakes, Manager of Corporate Communications at (778) 729-0600 or info@aurynresources.com.
Antwort auf Beitrag Nr.: 65.216.500 von boersentrader02 am 28.09.20 20:17:01
Bin heute eingestiegen. 20k Stück.
Möchte mir die beide Bohrprogramme in Peru nicht entgehen lassen. Flury Gold ist auch netter Nebenschauplatz.
Auryn and Eastmain Announce Completion of C$23 Million Equity Financing
View in PDF Format

NOT FOR DISTRIBUTION TO U.S. NEWS WIRE SERVICES OR FOR DISSEMINATION IN THE UNITED STATES
Vancouver & Toronto, Canada – September 24, 2020 – Auryn Resources Inc. (TSX: AUG, NYSE American: AUG) ("Auryn" or the "Company") and Eastmain Resources Inc. (TSX: ER) ("Eastmain") are pleased to jointly announce that Auryn has today completed the equity financing announced August 31, 2020 by raising C$23 million through the issuance of 7,750,000 subscription receipts (the "Subscription Receipts").
The bought-deal financing was co-led by Canaccord Genuity Corp. and Beacon Securities Limited.
The Subscription Receipts will be exchanged for common shares of Fury Gold (as defined below) concurrently with the release of the escrowed proceeds from the sale of the Subscription Receipts as the final step of the previously announced plan of arrangement transactions pursuant to which Auryn is reorganized and acquires Eastmain (the "Transaction").
Under the Transaction, Auryn will acquire Eastmain after spinning out Auryn's Peruvian assets into two new companies and distributing the shares of those new companies to Auryn shareholders. The Transaction will also create Fury Gold Mines Limited ("Fury Gold"), a leading developer of Canadian gold projects. The sale of the Subscription Receipts fulfills a principal closing condition for the Transaction.
A Message from Ivan Bebek, Executive Chairman & Director of Auryn:
"This financing is an integral part of the Fury business plan of building a Canadian gold mining company. The financing fulfills one of the key closing conditions of the Transaction with Eastmain, which we expect to close on October 9, 2020.
"The fully funded 50,000-meter drill program at and around the Eau Claire deposit in Quebec will be a significant catalyst for investors. We appreciate the continued support of the Auryn shareholders who participated and welcome the new future Fury shareholders."
A Message from Blair Schultz, Interim President & CEO of Eastmain:
"This financing puts Fury Gold in a strong position to deliver on its plans to expand the Eau Claire deposit and explore several of the untested targets in Quebec as a first step in increasing potential value for shareholders."
Of the Subscription Receipts sold, 5,000,000 were flow-through at a price of C$3.50 each and will be exchanged for Fury Gold common shares designated as "flow-through shares", while 2,750,000 Subscription Receipts were sold as non-flow-through and will be exchanged for Fury Gold common shares.
Pricing of the Subscription Receipts is reflective of Auryn's Peruvian assets being spun-out to Auryn shareholders prior to the Subscription Receipts being exchanged for Fury Gold shares. The Fury Gold "flow-though shares" will be identical to its ordinary common shares, except that they will provide certain Canadian income tax deductions to the buyers related to the use of the proceeds for mineral exploration in Quebec.
Further details regarding the Transaction, including its principal completion conditions can be found in each of the Company's and Eastmain's management information circulars dated September 3, 2020 and filed under each of their profiles at www.sedar.com.
These securities will not be registered under the U.S. Securities Act of 1933, as amended, and may not be offered or sold in the United States absent registration or an applicable exemption from the registration requirements. These securities have been sold and this announcement appears as a matter of record only.
ON BEHALF OF THE BOARD OF DIRECTORS OF AURYN RESOURCES INC.
Ivan Bebek
Executive Chairman and Director
ON BEHALF OF THE BOARD OF DIRECTORS OF EASTMAIN RESOURCES INC.
Blair Schultz
Interim President and CEO
For further information please contact:
Auryn Resources
Natasha Frakes, Manager of Corporate Communications
778-729-0600
info@aurynresources.com
Eastmain Resources
Antwort auf Beitrag Nr.: 65.216.617 von boersentrader02 am 28.09.20 20:24:57
Eastmain Begins Gradient IP Survey at Eau Claire
https://stockhouse.com/news/press-releases/2020/09/28/eastma…
Eastmain Resources Inc. ("Eastmain" or the "Company" - TSX:ER, OTCQX:EANRF) a gold exploration and development company based in Eeyou Istchee James Bay, Quebec, is pleased to announce it has begun a Gradient Array Induced Polarization ("Gradient Array") survey at its Eau Claire Project, on the 100%-owned Clearwater Property in Eeyou Istchee, James Bay, Quebec ( FIGURE 1 ). The Gradient Array survey results will be utilized in the planned 50,000 m drilling program expected to begin in the fall, following the completion of the proposed acquisition of Eastmain by Auryn Resources (TSX:AUG; NYSE:AUG) and formation of Fury Gold Mines.
Blair Schultz, Eastmain Interim President and CEO commented: "The new survey technique will be a key tool in developing additional targets immediately surrounding the Eau Claire deposit and the Snake Lake and Clovis targets. We look forward to the results and the upcoming 50,000 m drilling program to grow the deposit beyond the PEA limits, which is to be conducted by Fury Gold Mines following completion of the acquisition transaction.
Details of the IP Survey
The Gradient Array survey will be conducted by Abitibi Geophysics Inc. and will traverse the south-western portion of the Clearwater property ( FIGURE 1 ) along the Eau Claire deposit corridor including the Rosemary, Snake Lake and Clovis prospects and provide new targeting information for the upcoming drilling campaign. The grid will generate 105 line-km of Gradient Array data over a 7 km long grid on 100 m spaced lines. The grid will capture a 1.5 km wide corridor along the easterly trending geological package hosting these mineralized zones as well as testing a portion of the easterly trending Cannard Deformation zone, a significant regional structure.
The Gradient survey method has been selected to assist in discriminating low sulphide / low conductivity targets such as the Eau Claire deposit Quartz-Tourmaline vein and High-Grade Schist systems. Historic survey data using traditional IP and electromagnetic geophysics have successfully surveyed other zones at Clearwater such as Percival and Serendipity on the KS Horizon. It is expected that Gradient Array survey will help locate in these important but less conductive structures and provide targeting support for new drilling along this corridor in 2020 and 2021.
To view Figure 1 please click on the following link:
http://www.eastmain.com/_resources/news/Images/ER-200928-IPG…
This press release was compiled and reviewed by William McGuinty, P.Geo., Eastmain's VP Exploration a Qualified Person as defined under National Instrument 43-101.
About Eastmain Resources Inc. (TSX:ER) www.eastmain.com
Eastmain is a Canadian exploration company operating in the Eeyou Istchee emerging James Bay gold camp in Québec. The Company holds a 100%-interest in the Clearwater Property, host of the Eau Claire Project, for which it issued a Preliminary Economic Assessment ("PEA") in May 2018, and the Percival Discovery made in November 2018. Eastmain is also the operator of the Éléonore South Joint Venture, located immediately south of Newmont's Éléonore Mine, which hosts the Moni/Contact Trend Discovery (2017).
Beitrag zu dieser Diskussion schreiben