EDF - größter(?) Stromversorger weltweit (Seite 30)
eröffnet am 22.01.10 10:48:35 von
neuester Beitrag
17.02.23 20:54:53
von
ISIN: FR0010242511 · WKN: A0HG6A ·
Symbol: E2F
Letzter Kurs
16:17:28
· Tradegate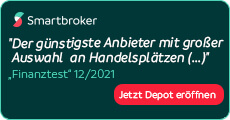 Werte aus der Branche Versorger
| Wertpapier | Kurs | Perf. % |
| --- | --- | --- |
| | 21,900 | +36,79 |
| | 2,000 | +13,64 |
| | 5,500 | +12,70 |
| | 2,150 | +12,57 |
| | 10,610 | +12,35 |
| Wertpapier | Kurs | Perf. % |
| --- | --- | --- |
| | 14,460 | -10,69 |
| | 12,325 | -11,33 |
| | 1,450 | -12,12 |
| | 2,010 | -16,42 |
| | 13,000 | -24,64 |
Beitrag zu dieser Diskussion schreiben
Könnte klappen:

Goldman-Sachs: sagt buy und Ziel bei 27
habe mir heute mal ein paar gegönnt und gleich veroptioniert

wenn Ende des Jahres ausgeübt werden sollte, dann kriege ich mein Kapital zurück und habe Divi und Optionsprämie von rund 10% erhalten.


wenn nicht, dann nur die Divi...
...analog Iberdrola?:

PARIS, April 8 (Reuters) - Shares in French state run utility EDF and its alternative energy unit EDF Energies Nouvelles were suspended on Friday at the companies' request, market operator Euronext said.

The share suspension comes as EDF stock has been falling sharply after France cut the size of electricity price increases as rising energy costs emerged as the latest drag on the popularity of French President Nicolas Sarkozy.

EDF shares have lost 15 percent since early March and 7.33 percent since Tuesday, when the government announced that it was limiting an upcoming electricity price hike to 1.7 percent, far less than the roughly 5 percent annual increase EDF had sought.

A Paris-based trader speculated the suspension could be related to a possible bid by EDF to buy out minority investors in its EDF Energies Nouvelles unit but that he could see no financial rationale for such a move.

A spokeswoman for EDF said the company was planning to make a statement on Friday afternoon but declined further comment.
Frankreichs bisher größtes Solarkraftwerk soll bis 2013 in der Nähe von Marseille entstehen. Der Stromkonzern Electricite de France (EdF) plant auf einer Fläche von etwa 700 Hektar durch Photovoltaikanlagen die Stromerzeugung für rund 160.000 Haushalte. Nach Schätzungen der Zeitung "Le Figaro" (Freitag) wird das Projekt voraussichtlich um die 700 Millionen Euro kosten. Es soll mehr als zweimal so viel Strom produzieren wie die bisher größten Solaranlagen in Frankreich. Die Solarzellen sollen 25 Jahre in Betrieb bleiben. Der Konzern rechnet nach Angaben der Zeitung mit rund 400 neuen Jobs. In Frankreich entfällt der kleinste Teil der Stromproduktion auf Solarenergie (0,07 Prozent). In Deutschland sind es 1,1 Prozent./htk/DP/stw
EDF Group Sign Cooperation Agreement with the State of Senegal

Tuesday, December 21, 2010

On Friday 17th December 2010, in Paris, Mr. Karim Wade, Minister of State, Senegal's Minister for International Cooperation, Air Transport, Infrastructures and Energy, and Mr. Henri Proglio, Chairman and CEO of EDF, signed a cooperation agreement between the State of Senegal and EDF.

The aim of this partnership agreement is to allow the Senegalese Government, currently facing a serious
energy crisis, to:
· gain an improved overview of the sector's short, medium and long term problems;
· design an optimal contingency and restructuring plan for its electricity sector;
· assist in the development and implementation of measures designed to increase generation and the energy efficiency ratio of the generation and transmission equipment owned by Senegal's electricity company SENELEC.

The two parties have also agreed on the need to conduct an immediate audit of SENELEC's existing generation fleet, to check the possibility of speeding up plant maintenance during shutdowns and of improving rated output where this falls below theoretical output and availability.

The State of Senegal, EDF and SENELEC will hence estimate the potential for the optimisation and expansion of capacity and availability of SENELEC's generation stock.

Finally, EDF is making a commitment to assist in improving SENELEC's commercial policy and on a general note EDF will contribute to launching training programmes to develop skills within the Société Sénégalaise d'Électricité.

In concluding this agreement, the Minister of State, Karim Wade, declared himself delighted to be able to count on EDF at this difficult time for his country's electricity sector.

He said that he was convinced that the expertise of a company like EDF, which is recognised for its professionalism, would be a determining factor in finding long-term solutions to Senegal's energy crisis.
Total Plans to Buy EDF's Stake in Tenesol Solar Power Venture, Echos Says
By David Whitehouse - Sep 14, 2010 6:13 AM GMT+0200


Total SA wants to purchase Electricite de France SA's stake in their Tenesol solar-power joint venture, French daily Les Echos reported, citing unidentified people.

Both companies currently hold 50 percent of the unit, which had 2009 sales of 249 million euros, the newspaper said.
Risks of New Build Tip EdF's Balance

Saturday, July 31, 2010

Electricité de France's (EdF's) finances have been hit by a provision for the risks of new nuclear build in America, delays at Flamanville and operational issues.

First-half results released today by the world's biggest power utility showed a sharp drop in net income from €3.1 billion ($4.0 billion) in the same period last year to €1.6 billion ($2.0 billion) in 2010. The primary cause of this was the provision of €1.06 billion ($1.38 billion) to cover the risks of the Unistar joint venture with US utility Constellation.

Unistar originally wanted to build several Areva EPR units across North America, but EdF said today only one project was "currently in development". The €1.06 billion provision "covers the risks of impairment of the assets of [Constellation], the investment in Unistar and certain future costs and risks associated with the project, as EdF still intends to continue studies for development of a new reactor on the Calvert Cliffs site."

The project is seen as a front-runner for the US Department of Energy's current batch of loan guarantees but it nevertheless faces competition from NRG's South Texas Project expansion. Officials have not been quick in awarding loan guarantees and remarks from both EdF and Constellation executives show the companies are bearing the strain of those delays.
Enel, EDF and Ansaldo Energia (Finmeccanica) sign an important memorandum for the development of nuclear power in Italy
EDF
04/09/2010


The aim is to enhance the role of Italian industry in the construction of the new nuclear power plants planned in Italy. The cooperation agreement could be extended to international EPR projects.

Thanks to the efforts of Fulvio Conti, Enel CEO and General Manager, Henri Proglio, EDF Chairman and CEO, and Pier Francesco Guarguaglini Finmeccanica Chairman and CEO, Enel, EDF and the Finmeccanica companies Ansaldo Energia and Ansaldo Nucleare, today signed a Memorandum of Understanding in Paris on the occasion of the Fifth French-Italian Dialogue Forum, chaired by Italian Prime Minister Silvio Berlusconi and French President Nicolas Sarkozy.

The objective of the agreement is to specify areas of potential cooperation between Enel-EDF and Ansaldo Energia which holds 100% of Ansaldo Nucleare in the development and construction of at least four EPRs (Evolutionary Pressurised Reactor) that Enel and EDF, with Areva technology, intend to build in Italy. Enel and EDF will act as investors and architect engineers, with overall responsibility for the project management, design as well as construction and commissioning. They will intend to benefit from the experience of Ansaldo both in the study, design and commissioning activities of nuclear systems and for the licensing process.

In addition, Ansaldo Energia will participate in the qualification and tender process carried out by Enel and EDF for the supply of equipment, installation and engineering systems (packages).

The agreement, which has minimum duration of five years, leverages on the existing expertise of Ansaldo Energia in the nuclear power sector and sets out the scope for the future development of the company in this area, along with the construction of the Enel and EDF plants in Italy.

As envisaged in the agreement, Finmeccanica has undertaken to support Ansaldo Energia in the qualification process and in developing the activities with the necessary investments both in terms of production lines and human resources.
The agreement and the related qualification activities will also enable Ansaldo Energia and Ansaldo Nucleare, following the launch of a qualification process by Enel and EDF, to participate in the tenders for the engineering and supply activities of numerous EPR projects of EDF out of Italy.

This key agreement is a concrete first step towards maximising the involvement of the Italian industry in the construction of the nuclear power plants that Enel and EDF plan to build in Italy.
The nuclear renaissance is a worldwide trend: at present, there are as many as 55 new nuclear power plants under construction, based upon different technologies, in 14 different countries. These new facilities will add more than 50,000 MW to the existing installed nuclear generation capacity. Many other projects are also under development.
und EDF EN-Mutter:

17.12.2009 09:19
EDF unit agrees 500 mln eur solar funding with EIB

PARIS, Dec 17 (Reuters) - EDF's renewable energy unit unveiled a 500 million euro ($728 million) deal with the European Investment Bank to help finance upcoming solar power projects.

The memorandum of understanding covers projects in France and Italy between 2010 and 2012, with the EIB providing up to 50 percent financing in each case, EDF Energies Nouvelles said in a statement on Thursday.

The proposed financing structure will be piloted next year for a solar power plant in Gabardan, France, and another in Loreo, Italy, it added.

EDF Energies Nouvelles, which is 50 percent owned by EDF, has seen its shares rise 41 percent since the start of the year, giving it a market value of $3.9 billion.
Durchsuchen
Beitrag schreiben
EDF - größter(?) Stromversorger weltweit