ShaMaran Petroleum Corp. - Oil Exploration and Development in Iraqi-Kurdistan (Seite 38)
eröffnet am 01.05.12 12:31:21 von
neuester Beitrag
21.01.23 14:52:10
von
WKN: A0YC7D ·
Symbol: SNM
Letzter Kurs
15:30:00
· TSX Venture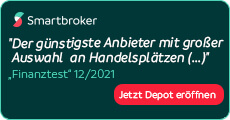 Werte aus der Branche Stahl und Bergbau
| Wertpapier | Kurs | Perf. % |
| --- | --- | --- |
| | 0,750 | +47,06 |
| | 40,14 | +45,34 |
| | 0,740 | +33,02 |
| | 2.378,29 | +22,68 |
| | 0,548 | +17,85 |
| Wertpapier | Kurs | Perf. % |
| --- | --- | --- |
| | 0,750 | -9,64 |
| | 1,400 | -10,26 |
| | 1,310 | -10,88 |
| | 0,650 | -12,16 |
| | 1,770 | -26,25 |
Beitrag zu dieser Diskussion schreiben
Durchsuchen
Begriffe und/oder Benutzer
Feedback
... hier kommt er schon. Es handelt sich zwar um keine wissenschaftlich belastbare Quelle, aber die Statements geben schon Zuversicht.
SNM als "Winzling" zu bezeichnen ist aber nicht nett von Forbes

.
--------------
9/13/2012 @ 4:47PM
Newest Iraqi Gusher Could Make Texas Oilman A Billionaire
On Thursday, publicly traded ShaMaran Petroleum announced that a new well drilled into the Atrush exploration block in the Kurdish region of Iraq was tested at a flowrate of more than 42,000 barrels of oil per day.
This is a colossal well, the likes of which hasn't been seen onshore in the United States in decades. By comparison, most new wells drilled in the Bakken play of North Dakota are lucky to do 1,000 bpd for the first few weeks before quickly falling off.
So who's celebrating — aside from the Iraqi Kurds, of course, who are set to receive hefty royalties on every barrel recovered?
Well, shares of ShaMaran (TSX Venture:SNM or OMX:SNM) are up 30% today, adding about $100 million to the market cap of the Toronto-listed pipsqueak. But ShaMaran is not the biggest stakeholder in the Atrush finds.
The license for the Atrush block is 80% held by General Exploration Partners (GEP), and 20% by Houston-based Marathon Oil.
GEP is a joint venture, 33.5% owned by ShaMaran Petroleum and 66.5% by Aspect Energy International. That makes Aspect the biggest beneficiary of this find, with a 53% stake in the Atrush block.
Aspect Energy International is a subsidary of Aspect Holdings, which has offices in Austin, Tex. and Denver, Colo. and is controlled by Alex Cranberg.
Cranberg, 57, is best known for being a member of the University of Texas board of regents. He has been in the oil business for at least 20 years now. But there's not a lot of public information on him. His companies produce oil and gas on the U.S. Gulf Coast as well as in Belize and Hungary. He is said to have a massive library of 3-d seismic data covering 14,000 square miles of the Gulf coast. In 2006 he helped raise $1 billion with Quantum Resources for a fund to invest in producing oil and gas fields. Based on SEC filings, his shares in QR Energy LP appear to be worth more than $300 million. One of Quantum's portfolio investments, a JV with the Ute Indian tribe of Utah called Ute Energy, has filed to go public. In 2008, a joint venture with private equity giant First Reserve, called Aspect Abundant Shale, sold its holdings in the Barnett shale for $170 million.
But this Kurdish field is in a different realm altogether.
Yet this new well, called Atrush-2, is just one in a string of gushers found in northern Iraq in recent years, and it follows on the success of Atrush-1, about a mile and a half away. That discovery well was tested at 6,400 bpd and indicated "pay zones" of more than 300 feet thick.
In an email response to questions from Forbes, Cranberg wrote that he was not surprised by the success of the new Atrush well, and he believes the two wells communicate, that is, they are tapping the same reservoirs. Cranberg declined to give any estimates of the size of this prize, but the presumption by ShaMaran is that they're looking at hundreds of millions of barrels.
How fast can Atrush be brought online? "We expect to be a material part of the 1 million barrels/day output capacity that Minister Ashti has targeted for the end of 2014," wrote Cranberg to Forbes. "We hope to begin longer term production testing over the next 6 months."
Considering that ShaMaran's market cap gained $100 million on the Atrush news, Cranberg is looking at a hefty windfall. But that's not the word he would use: "Probably 'windfall' is not an appropriate term for the result of a large, long term investment in a risky endeavour like a wildcat well; the partners in the project have over $130 million invested to date," Cranberg wrote.
Cranberg wouldn't say anything about plans to sell off a part of his Atrush investment. But even if he were to do so, he says he's in Iraq for the long haul. "I am a big believer in the Kurdish Region and its long term prospects for prosperity. I intend always to be an investor in Kurdistan one way or another. I invest in places that I believe in; the aspirations of the Kurdish people for prosperity and freedom are compelling to me. I hope that eventually central governments around the world come to realize that stability and prosperity is better obtained by allowing regions to have autonomy like the states of the United States have, and that excessive power in central governments (including our own) is dangerous and counterproductive."
Here's some more insights from Cranberg on Iraq, world oil supplies, and the Obama administration's energy policy:
FORBES: Is there any where else in the world where oil companies have the potential to make discoveries as big as in northern Iraq?
Cranberg: The world is filled with opportunity as most oil is still either undiscovered or discovered and not yet producible economically. That said, there is perhaps no other place in the world onshore where the development has been so retarded by hostile regimes that such vast resources have been allowed to go unlooked for until now.
FORBES: How long before Baghdad realizes that the Kurds have the right model and rewrite contracts in the south?
Cranberg: There is no "right" model for every place. In fact that is the whole point of the value of regional autonomy. Kurdistan's success is proof of appropriateness of its policies for its own needs. Other regions will experiment with different models until hopefully each finds the right formula for their own needs and type of investment requirement. Opportunities in Southern Iraq for example are more about field exploitation, while Kurdistan has been an exploration frontier with no producing fields and very few wells drilled at all.
FORBES: What do you envision the Kurdish oil industry will look like in 10 years?
Cranberg: It is and will continue to be one of the world's most dynamic, positive and high growth petroleum provinces. It will provide a material part of the energy security picture for Turkey, Europe and therefore the world.
FORBES: Which U.S. plays do you find particularly interesting now?
Cranberg: The oil shale plays are amazing resource plays that compare to anything in the Middle East. The vitality and capacity for innovation of the U.S. oil industry is second to none. As a result, the United States enjoys a $300 billion stimulus package every year from the low gas prices it pays, compared to Europe.
FORBES: What do you think about the likelihood of the United States becoming independent of the rest of the world for oil supplies?
Cranberg: The oil market is a global market. As such, even if the United States produced enough oil for its own needs, the price for its oil would always reflect global supply and demand factors. But we can insure against physical supply cutoffs and generate enormous job and economic opportunity from local development. North America, including Canada can certainly produce enough oil to serve the continent's needs if oil production from public lands grow as rapidly as oil production from private lands. Right now unfortunately production is only growing from private lands, while excessive and unnecessary regulation and delay from the Obama administration continues to stifle production and jobs growth from public lands.
With his success in Iraq so far, Cranberg joins a rarefied group of private U.S. oil operators with big stakes in Iraq. Ross Perot Jr.'s Hillwood International controls a license in the Sarsang block, where the Swara Tika-1 discovery last year tested at a flow rate of 7,000 bpd. And Ray Lee Hunt's Hunt Oil has a 60% stake in the Ain Sifni concession, where they have found reservoirs with an estimated 900 million recoverable barrels.
If Atrush turns out as good as it looks, Cranberg could soon be joining Hunt and Perot in the billionaire ranks. In a note Thursday, oil industry analysts Tudor, Pickering & Holt figure that ShaMaran's stake in the Atrush block could be as much as $500 million, making the company a solid takeover candidate. That would value Aspect/Cranberg's stake at $1 billion.
http://www.forbes.com/sites/christopherhelman/2012/09/13/who…
Antwort auf Beitrag Nr.: 43.608.995 von kl_hase am 15.09.12 18:43:43
Hallo kl_hase, ein klares Nein. Weder früher, noch heute.
Die Situation ist derzeit so: Operator ist GEP (General Exploration Partner) mit einem Working Interesst (Anteil) von 80%, die anderen 20% hat Marathon Oil. GEP ist zu 66,5% im Besitz von Aspect Holdings und zu 33,5% im Besitz von ShaMaran.
Damit besitzt SNM einen WI von 26,8%
(0,8*0,335).
Zu Aspect gibt es einen interessanten Beitrag, ich stelle den gleich mal ein...
war shamaran alleiniger operator auf Atrush-2??
Die Technik sagt: "Alles im grünen Bereich".
..............
Shamaran Petroleum Corp. (SNM.VN)
0.375+0.080 (+27.12%) 3:59P EST (TSX-V)
Detailed Opinion as of Friday, Sep 14th, 2012
Detailed Opinion
Composite Indicators | Signal | Strength | Direction
TrendSpotter Buy Maximum Strongest
Short Term Indicators 7 Day Average Directional Indicator Buy Maximum Strongest
10 - 8 Day Moving Average Hilo Channel Buy Maximum Strongest
20 Day Moving Average vs Price Buy Maximum Strongest
20 - 50 Day MACD Oscillator Buy Maximum Strengthening
20 Day Bollinger Bands Buy Maximum Strongest
Short Term Indicators Average: 100% Buy
20-Day Average Volume - 1,872,831
Medium Term Indicators
40 Day Commodity Channel Index Buy Maximum Strongest
50 Day Moving Average vs Price Buy Maximum Strongest
20 - 100 Day MACD Oscillator Buy Maximum Strongest
50 Day Parabolic Time/Price Buy Maximum Strongest
Medium Term Indicators Average: 100% Buy
50-Day Average Volume - 1,269,240
Long Term Indicators
60 Day Commodity Channel Index Buy Strong Strongest
100 Day Moving Average vs Price Buy Maximum Strongest
50 - 100 Day MACD Oscillator Buy Weak Strongest
Long Term Indicators Average: 100% Buy
100-Day Average Volume - 835,933
Overall Average: 100% Buy
Price Support Pivot Point Resistance
0.375 0.325 0.390 0.455
http://www.barchart.com/opinions/stocks/SNM.VN
Eine sehr wichtige Nachricht kommt aus der Politik; scheinbar gibt es einen Konsens zwischen Erbil und Bagdad!
Das wäre wahrhaftig ein weiterer Schritt in die richtige Richtung.
-----------
Baghdad and Erbil Reach Agreement On Oil
Posted on 14 September 2012. Tags: Baghdad, Erbil, Kurdistan, Oil & Gas
The central government of Iraq has agreed to pay the oil companies operating in Kurdistan, the northern, semi-autonomous region of Iraq, and to raise oil production to 200,000 barrels per day.
The official Iraqiya TV station announced on Thursday that "A meeting was held between the two Governments to settle the pending issues between both sides where the meeting reached an agreement to pay the dues of the oil companies working at the Kurdistan Region and to continue exporting the oil and increase its production of oil up to 200,000 barrel per day."
But a spokesperson for Iraqi Prime Minister Nouri al-Maliki said a few weeks ago that the Kurdistan Regional Government could have up to $3bn deducted from its near $11bn budget as a punishment for signing "illegal" energy deals with oil companies.
The central and regional government have been unable to agree a common oil and gas law since one was first presented in 2007.
http://www.iraq-businessnews.com/2012/09/14/baghdad-and-erbi…
Die Flowrate scheint auch in der Fachpresse auf Wohlwollen zu stoßen:
.................
Kurdish venture boasts massive flows from Atrush-2
Cause for celebration: a Kurdish joint venture company has recorded flows totalling 42,212 barrels of oil per day from the Atrush-2 well in Iraqi Kurdistan
Danica Newnham
14 September 2012 04:41 GMT
The joint venture company operating the Atrush-2 well in the Kurdistan region of Iraq has reported a combined flow rate of 42,212 barrels of oil per day during drillstem testing.
General Exploration Partners (GEP), which is 66.5%-owned by US-based independent Aspect Holdings and 33.5%-owned by Canada's ShaMaran, carried out extensive testing on the exploration and appraisal well, which was spudded in May and drilled to a total depth of 1750 metres.
Three drillstem tests were conducted on the new Barsarin-Sargelu-Alan-Mus reservoir, which hit oil 97 metres deeper than that encountered by the nearby Atrush-1 discovery well.
The tests yielded a combined rate of 42,212 Bpd of oil using an electrical submersible pump and none had recorded measurable amounts of formation water, co-venturer ShaMaran stated.
Separate drillstem tests were also carried out in the Butmah and Adaiyah formations, which were also found to be oil-bearing.
ShaMaran said the highly fractured upper part of Butmah had flowed up to 1450 barrels of fluid per day (under nitrogen lift), while a reservoir within the Jurassic Adaiyah anhydrite had flowed up to 650 Bpd of 11-degree API dry oil.
ShaMaran chief executive Pradeep Kabra said in a statement that he looked forward to appraising and developing the discovery.
"The results from the Atrush-2 well demonstrated the excellent production capability of the BSAM reservoir and the discovery of additional resource potential of the Butmah and Adaiyah," he said.
GEP has presented a Notice of Discovery to the Ministry of Natural Resources of Kurdistan for the Adaiyah and Butmah reservoirs, ShaMaran stated.
Meanwhile in the eastern portion of the Atrush Block, the joint venture has completed a second phase of 3D seismic acquisition and expects to soon be awarded a tender for the lease of an extended well test facility.
The Atrush-1 well is planned to be recompleted and connected to the facility with first oil expected early next year.
GEP operates the Atrush Block with an 80% interest while a subsidiary of Marathon Oil holds the remaining 20% stake in the block.
http://www.upstreamonline.com/live/article1265497.ece
So, von mir aus kann es losgehen, ich bin vorbereitet. Ich werde dann mal wieder reinschauen

...
So, und dann geht es auch bald wieder weiter:
--------
IIROC Trade Resumption - Shamaran Petroleum Corp.
Vancouver, British Columbia--(Newsfile Corp. - September 13, 2012) - Trading resumes in:
Company: Shamaran Petroleum Corp.
TSX-Venture Symbol: SNM
Resumption Time (ET):
12:45
http://tmx.quotemedia.com/article.php?newsid=54268000&qm_sym…
News out, Richtung stimmt

:
-----------
SEP 13, 2012 - 11:58 ET
ShaMaran Announces Atrush-2 Well Tests Over 42,200 bopd
VANCOUVER, BRITISH COLUMBIA--(Marketwire - Sept. 13, 2012) - ShaMaran Petroleum Corp. ("ShaMaran" or the "Corporation") (TSX VENTURE:SNM)(OMX:SNM) is pleased to report results of the Atrush-2 appraisal well ("AT-2") drilled 3.1 kilometres to the east and downdip of the Atrush-1 discovery well in the Kurdistan Region of Iraq.
The AT-2 well was spudded on 23rd May 2012 and successfully reached the planned total depth of 1750 meters in 49 days. The well was drilled on time and 30% under budget. The Jurassic Barsarin-Sargelu-Alan-Mus ("BSAM") reservoir Oil Down To was found 97 metres deeper than that encountered in AT-1. Reservoir intervals within the Jurassic Adaiyah and the upper part of the Butmah formation were also found to be oil-bearing.
Separate cased hole drill stem tests were conducted over three of the formations in the "BSAM" reservoir. Rates totaling 42,212 bopd barrels of oil per day ("bopd") were achieved (approximately 27 degree API).
The test rates were limited by surface testing equipment.
None of the tests had measurable amounts of formation water.
Separate tests were also conducted in the Butmah (open hole) and Adaiyah (cased hole) formations. The highly fractured upper part of the Butmah flowed up to a maximum of 1,450 barrels of fluid per day under nitrogen lift and towards the end of the test was producing 100% 9 degree API oil. A reservoir zone within the Adaiyah anhydrite flowed up to 650 bopd of 11 degree API of dry oil. In accordance with the requirement of the Production Sharing Contract, GEP has presented a notice of Discovery to the Ministry of Natural Resources of Kurdistan for the Adaiyah & Butmah.
Meanwhile in the eastern part of the Atrush block, the second phase of the 3D seismic acquisition was completed in August 2012, providing GEP with 3D coverage of the entire Block. Tendering is underway for the lease of an Extended Well Test Facility ("EWTF") with an award expected shortly. Plans are for a recompleted AT-1 to be connected to the EWTF with first oil in early 2013.
The Atrush Block is operated by the joint-venture company General Exploration Partners Inc. ("GEP") which holds an 80% working interest in the Block. Aspect Holdings, LLC through its Aspect Energy International LLC subsidiary has a 66.5% interest and ShaMaran Petroleum Corp. through its wholly owned subsidiary, ShaMaran Ventures BV, holds a 33.5% interest in GEP. Marathon Oil KDV B.V., a wholly owned subsidiary of Marathon Oil Corporation (NYSE: MRO), holds a 20 percent interest in the block.
Pradeep Kabra, President and CEO of ShaMaran, commented, "The results from the Atrush 2 well demonstrated the excellent production capability of the "BSAM" reservoir and the discovery of additional resource potential of the Butmah and Adaiyah. We commend the operator GEP on the outstanding job done by them during the drilling and testing of the well and look forward to continuing our work with the Kurdistan Regional Government to appraise and develop this world class discovery."
http://cnrp.marketwire.com/client/shamaran_petroleum/release…
Zitat von motz1: Die Ergebnisse von AT-2 sollten nun auch nicht mehr all zu lange auf sich warten lassen, hoffe ich zumindest .
Irgendwas kommt, wollen wir hoffen dass es gut ist...
..............
IIROC Trading Halt - SNM
VANCOUVER, Sept. 13, 2012 /CNW/ - The following issues have been halted by IIROC:
Company: ShaMaran Petroleum Corp.
TSX-Venture Symbol: SNM
Reason: At the Request of the Company Pending News
Halt Time (ET): 7:51 AM ET
http://tmx.quotemedia.com/article.php?newsid=54257573&qm_sym…
Durchsuchen
Beitrag schreiben
ShaMaran Petroleum Corp. - Oil Exploration and Development in Iraqi-Kurdistan